Experience an Airstream rally unlike anything you've ever seen.
Airstream rallies are a great way to get to know your fellow Airstreamers, and they can inspire you to visit locations that might normally slip past your radar. The 2018 Urban Air® Affair is an Airstream rally with a twist: instead of waking up in the woods or in a campground, attendees get to spend the weekend camped in one of Ohio's most scenic small townsi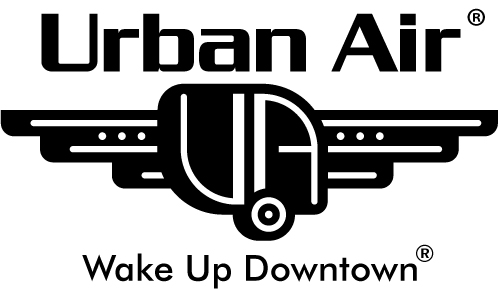 Billed as Urban Air® Appalachian Adventure, the 2018 event will take place in Logan, Ohio from April 26 to April 29. A stone's throw from the scenic forest wonderland of Hocking Hills, Logan's typically peaceful downtown will become a pedestrian mall lined by six blocks of gleaming Airstreams. A unique twist this year is that every Airstream will be parked with doors opening toward the street, creating a community environment between the rows of Airstreams lining the curbs.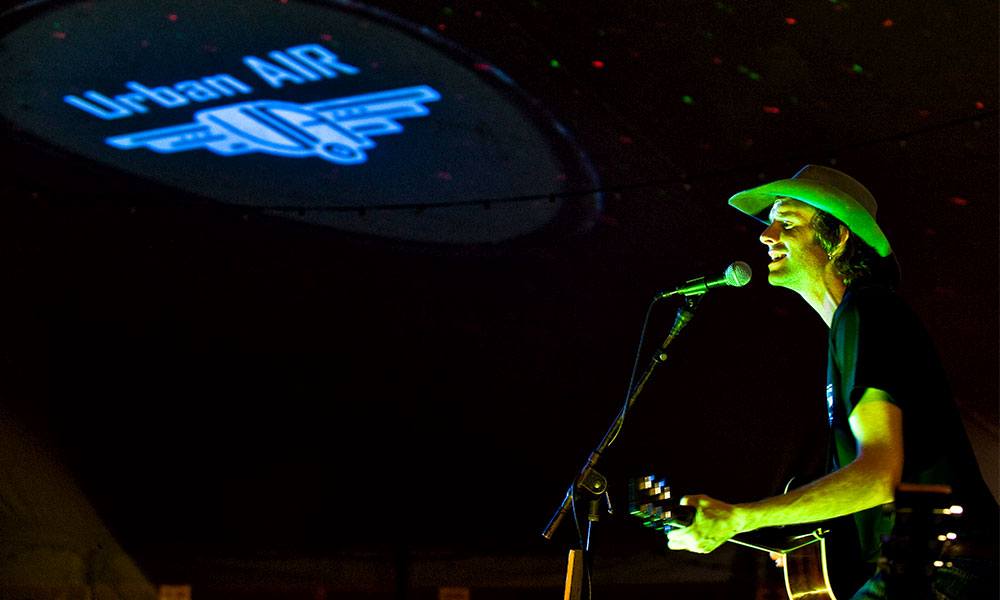 "What makes this different is that it's right in the public view, with interaction between the townspeople and the campers," said organizer Kirk MacKellar. "There's a synergy that's hard to believe."
The weekend will feature numerous live music acts and a bevy of food choices. Beverage gardens will feature beer, wine, and local moonshine cocktails, and food trucks will offer up a variety of dining options. Attendees will also get to experience the small-town Ohio charm of Logan, home to the Columbus Washboard Factory – the last remaining such manufacturing facility in the United States. Tours will be available.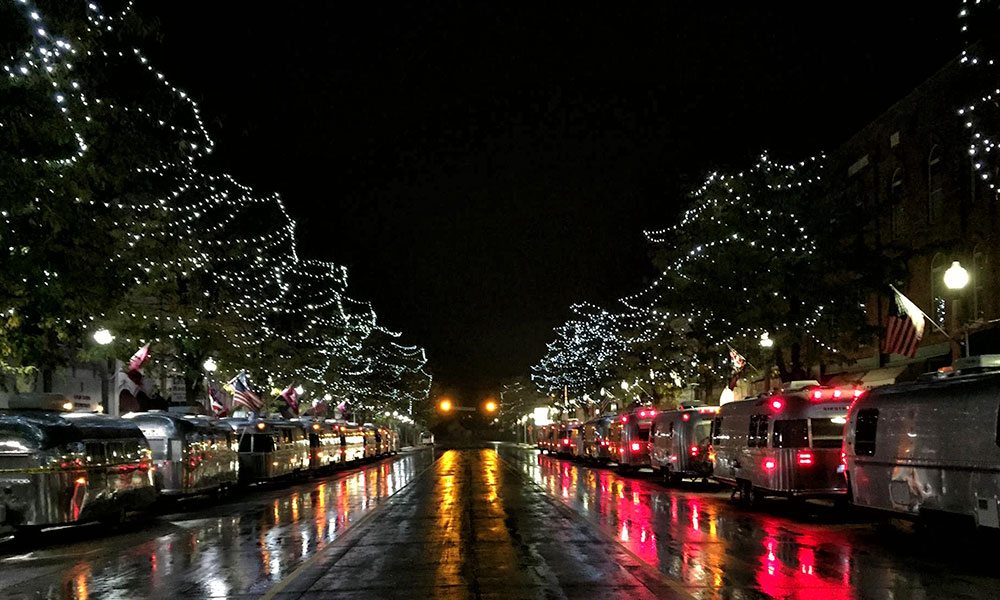 "This festival helps drawn attention to an often-overlooked resource: Main Street America," said MacKellar. "It's an unforgettable experience for anyone with a sense of adventure, who loves meeting new people and exploring new places."
Happening simultaneously that weekend is the eighth annual Buckeye TrailFest. This event celebrates Ohio's natural wonders and encourages travelers to feed their passion for hiking. Day and night hikes, workshops on stewardship, and interaction with accomplished long-distance hikers will ensure something for every level of outdoor enthusiast.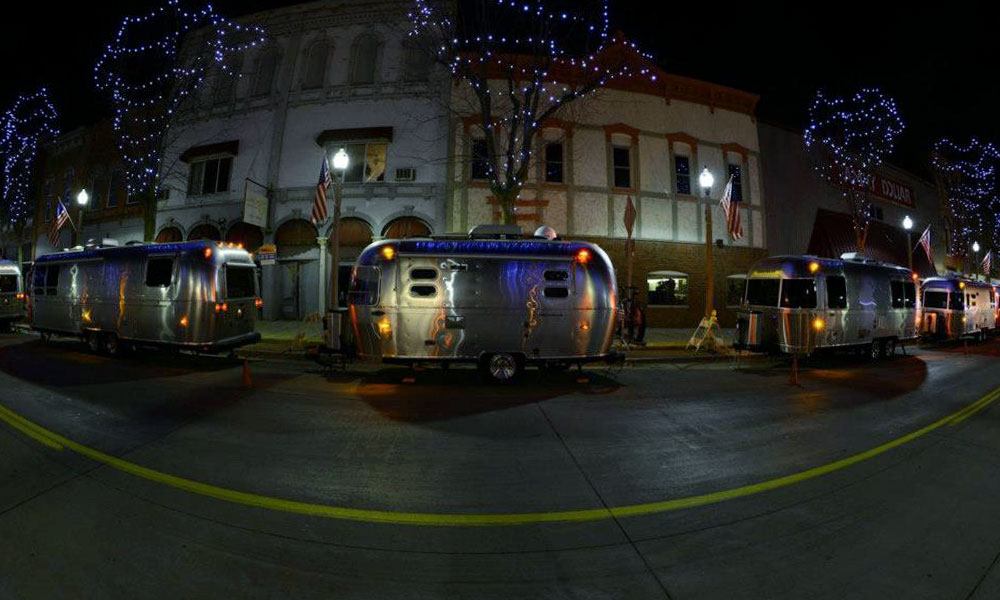 Additionally, the Buckeye TrailFest will celebrate "Grandma" Emma Gatewood, one of Ohio most fascinating outdoor enthusiasts. Known for being the first woman to hike the entirety of the Appalachian Trail in one season – at the age of 67, no less! – "Grandma" Gatewood blazed the 1,444-mile Buckeye Trail, which circumnavigates the state. Ben Montgomery, author of Grandma Gatewood's Walk will be on hand for a book signing, and the documentary film Trail Magic: Grandma Gatewood's Walk will be shown during the Urban Air event.
While registration for Urban Air® is now closed, there are still many nearby options for those looking to visit one of the most unique Airstream rallies around. Visit wakeupdowntown.com for more information about Urban Air®. Regional tourism information, including RV camping options, can be found at explorehockinghills.com.