Buying a new Airstream is a life-changing experience. An Airstream is more than simply another "thing"– it's the gateway to an incredible lifestyle that opens new doors, exposes you to new experiences, and connect you with a passionate community of travelers who share your curiosity and desire to hit the road. It's the opposite of an impulse purchase, with many hours spent perusing blogs, joining social media groups, studying brochures, and weighing the options. 
After gazing longingly at each Airstream that passes by on the highway and prying details out of every Airstream owner you meet, now it's time for the next step: to head to your local dealer and for an up-close look at your future dream come true.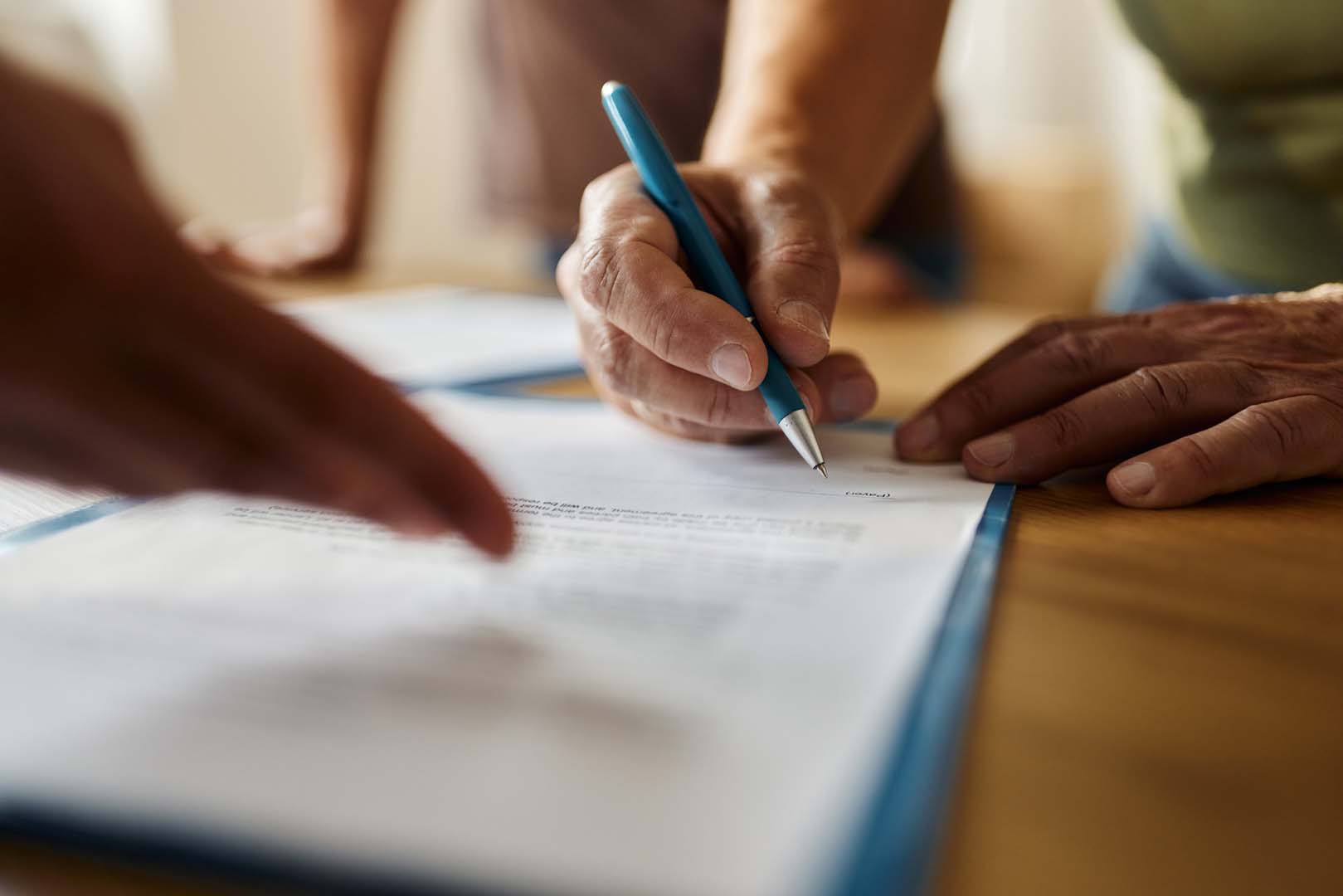 The Nationwide Airstream Dealer Network
Airstream has the advantage of a nationwide dealer network, with dozens of independent dealers located across the USA and Canada. While some RV brands operate out of a single location that requires long-distance travel, Airstream's dealer network is spread evenly so you'll never find yourself far from the service and sales experience you're looking for.
Airstream always recommends finding a dealer in your geographic vicinity – it allows you to make multiple visits, get to know the sales and service staff, and take your time as you weigh the options. And after purchase, your familiarity and proximity make it easy to take your model back for maintenance and service work.
No matter which Airstream dealer you decide to visit, you can be sure you'll be getting the best shopping experience in the RV industry.
Types of Airstream Dealerships
While all Airstream dealers are committed to delivering a great customer experience with an iconic product, there are several types of Airstream dealers you'll find across the country.
Some RV dealerships carry Airstreams alongside a mix of other brands, while others have committed to being Airstream-exclusive dealers who only carry Airstream products.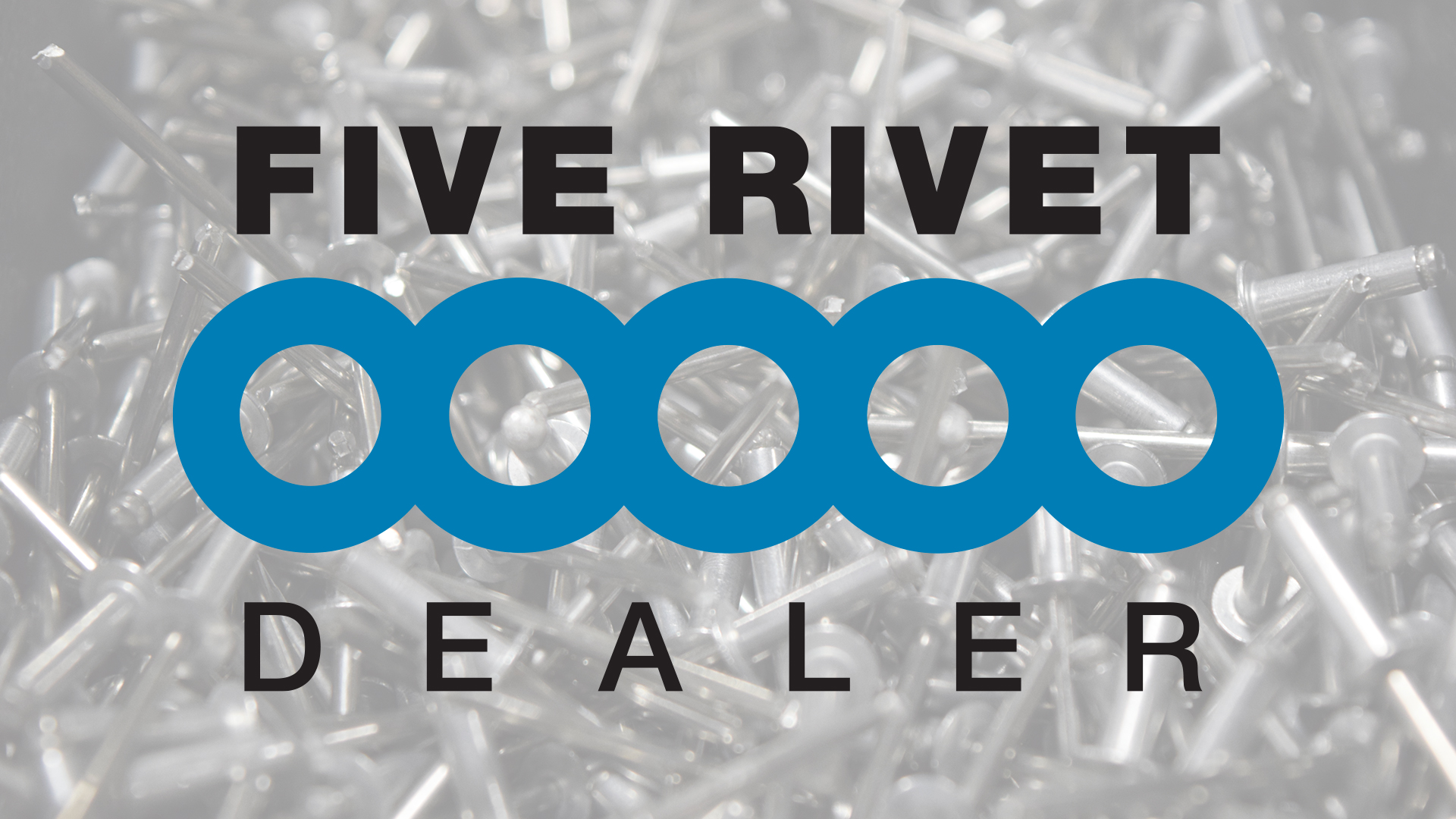 And then there's the elite group of Five Rivet Dealers, recognized by their customers for offering superior sales, service and ownership experiences. Five Rivet Dealers excel in knowledge of the brand, the details that improve the shopping experience, customer delivery expectations, the service experience, and long-term loyalty. They're marked with a badge on the Airstream Dealer map.
How to Choose the Right Airstream Dealer
Your preference for an Airstream dealer is as unique as you are. While every Airstream dealer will offer one of the best buying experiences you'll ever have, each offers its own flavor with unique benefits. Exclusive Airstream dealers have committed to one brand's products, and you may benefit from being able to dive deep into the intricacies offered between various Airstream models. Depending on the dealer, you may even be able to compare Airstream's travel trailer lineup to the motorized touring coach offerings, or see how Basecamp stacks up against the iconic style of our traditional travel trailers.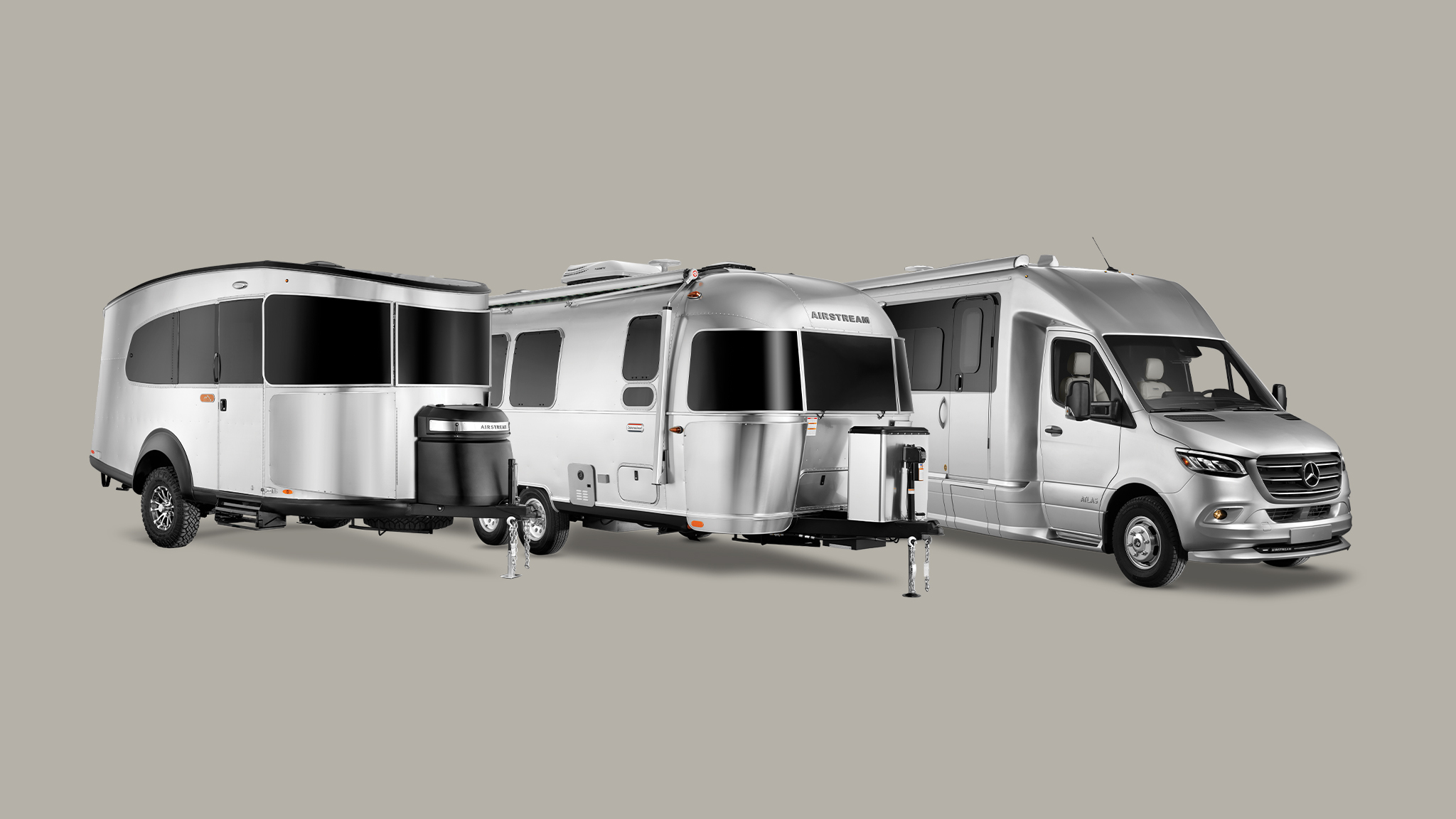 On the other hand, RV dealers who carry Airstream products alongside other RV brands offer customers the benefit of broad comparisons. In one visit, you can walk through everything from a 33-foot Airstream to a 16-foot pop-up camper. You can see for yourself the iconic riveted aluminum profile and weigh the impact of Airstream's hand-made process and the quality that goes into every unit.
When you're ready to pay a visit, it pays to read online reviews of the sales and service teams of the dealerships you're considering. Stop in and find a friendly face that feels like a good fit for you and your family. An Airstream salesperson's expertise can help elicit important considerations such as who will be traveling with you, where you'll be going, what you'll be bringing along, and other considerations that will help you narrow down the perfect model and floor plan.
A visit to a dealership also gives you an opportunity to ask about the service experience you can expect when you need it down the road. While you can seek service at any Airstream dealer nationwide (or schedule a service appointment at the Mothership in Jackson Center), your local dealer's service center might help you narrow down your decision about where to purchase.
Get Inside and Try
This is where the magic happens. You may have perused every floor plan and watched every video tour online, but there's no substitute for getting inside an Airstream. Go in with an open mind.
You may have been certain you wanted a Caravel – until you explored a Classic. You might have had your heart set on a Bambi until you fell in love with a Basecamp. And you may even go in thinking you want a travel trailer and decide that a motorized touring coach is right up your alley.
There are practical considerations that can steer you to one model or another. But there's also the way the space feels. The layout of the kitchen; the position of the bed; the fit and finishes. Spend time opening every drawer and cabinet. Sit in the seats, stretch out on the bed — once you're inside, you'll know.
Tips for a Successful Airstream Dealer Visit
If you're choosing between multiple models,

call ahead to ensure they have models available

for you to walk through.

 

Open cabinets, wardrobes, and roof lockers

to get a sense of the differences in hardware, finishes, and storage capacity.

 

Ask about available optional features.

You may end up changing your mind based on what you learn about features offered in other model lines.

If there are other brands available to tour,

make sure you compare

your dream Airstream to see how the quality craftsmanship stacks up.

 

Get inside as many Airstreams as you can!

Like a box of chocolates where you don't know what you've got until you take a bite, it can be hard to tell the differences between Airstreams until you step inside. 

 

Pay attention to

surfaces, flooring, fixtures, fabrics, and countertops.

Often, these features are what sets one trailer apart from another.
Class is in Session
While it's certainly possible to buy an Airstream and head off the lot with it in tow, conventional wisdom suggests that the buying process is less like buying a new car and more like buying a new house. The more time you can spend in your new Airstream before you head home, the better.
Expect your dealer to conduct a full walk-through of all of the systems. They'll perform a Pre-Delivery Inspection, or PDI for short, to ensure everything is in working order.
It's also a great idea to have your phone handy to take video as the dealer delivers a tutorial so you can remember the little details later on. Film each major step or system as a separate video, so you know exactly where to go when you need a refresher. After you film your dealer's instructions, give each step a go on your own. Watching is very different from doing.
During this walk-through, your dealer will test all of the systems, ensuring that all of the outlets are working, the water heater is heating water, and the furnace and air conditioner operate as they should. Don't skip the small stuff; if you run into any snags, the dealer can repair them before you take delivery. Keep a punch list, just as you would during a walk-through of a new home.
If you're purchasing a unit that's been winterized, you'll want to arrange a time to go over the systems in the spring. Above all, try to keep open the lines of communication. Dealers have heard all kinds of questions, and none of them are dumb!
The Great Shakedown
This is where the rubber meets the road — ideally, not too far from the dealership. Some Airstream dealerships will have an adjacent space where you can camp in your new unit for a night or two to make sure all systems are go. Sometimes, a dealer will let you camp in their parking lot.
If those aren't options that work for you, find an RV park nearby where you can try your Airstream before you set your sights on your first grand adventure. Keep in mind that unlike a car on a robotic assembly line, your Airstream was lovingly crafted by hand. Real humans in Jackson Center, Ohio, placed the aluminum and installed each rivet. So, just as a new home settles a bit with time, so will your Airstream. Add to that the rattles and bumps your new roam on the range will endure, and you can see why the occasional rivet might rattle loose.
The beauty of buying an Airstream is that you're not only choosing an icon, but you're also joining a community. Through a historic agreement with the Airstream Club International, Airstream is excited to offer a one-year Explorer Membership with the purchase of every new Airstream travel trailer and touring coach. Chartered in 1955, the Wally Byam Caravan Club International was born out of Airstream founder Wally Byam's dream of inspiring good fellowship and community while traveling around the globe. Today, the club operates as the Airstream Club International, with over 18,000 members who Live Riveted® and share a passion for exploration, friendship, and making travel dreams come true. The ACI and its many members are a great resource for new owners who want to make the most of their new lifestyle.
There are also groups on Facebook, popular accounts on Instagram, and many other online resources where owners can find advice, tips, tricks, and learn from seasoned experience. Airstreamers are nothing if not friendly.
And behind it all, you have the confidence of a national network of Airstream dealers and the people at brand headquarters standing ready to help. From the moment that a shiny land yacht catches your eye until the time you're ready to buy, there's a wealth of information and support to set you up for a successful ride into the sunset.
Ready to experience Airstreams in person for yourself? Find your nearest dealer and set up a visit today.