Nest Spotlight Video
Get a closer look at the Nest, both inside and out – from the appliances and technology to the sleeping space and bathroom.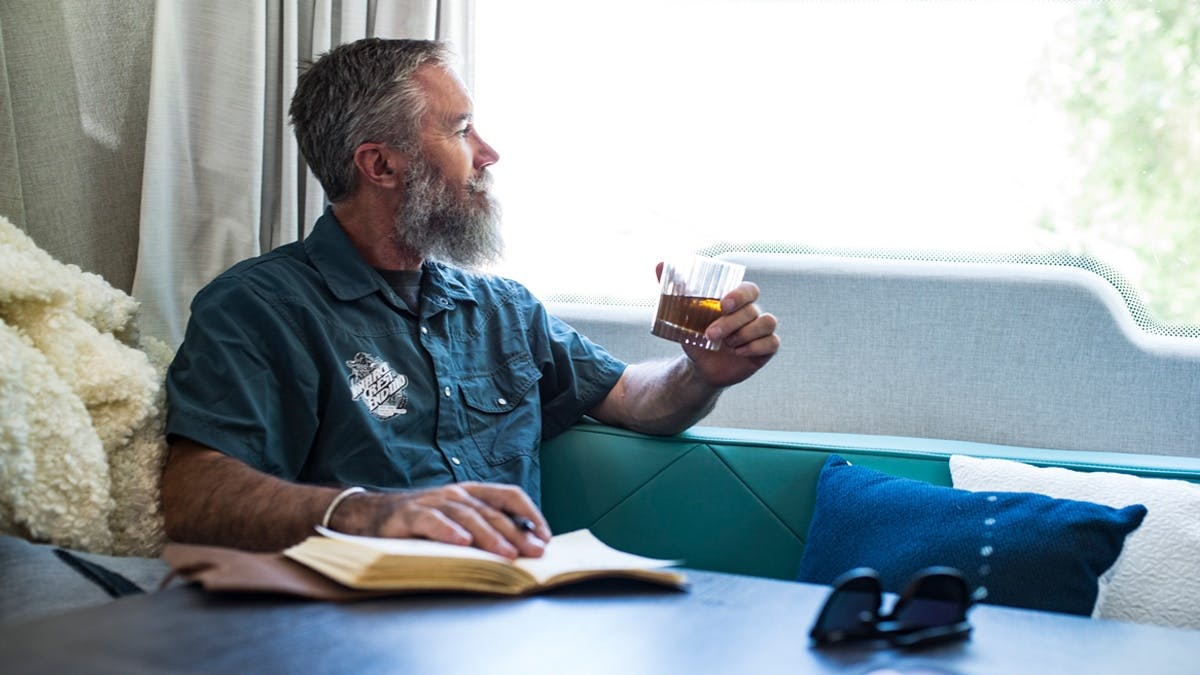 Air conditioning and heating
Staying comfortable is one of the most important parts of having a great camping trip. That's why Nest is equipped with both air conditioning and heating systems. Adjust the temperature to create an indoor environment that feels just right for you. Time to clean up? Nest also features a continuous hot water heater for relaxing showers.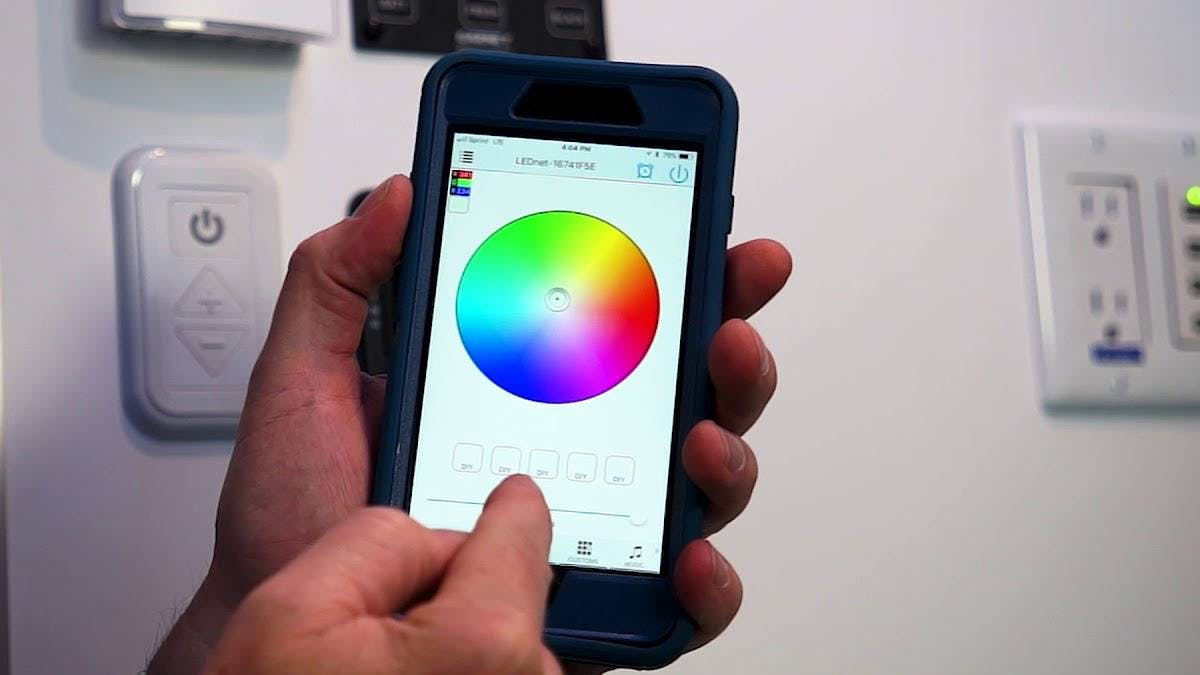 Bluetooth®-controlled lights
Adjusting the LED lights in your Nest by Airstream™ Travel Trailer is as easy as a swipe or a tap on your smartphone or tablet. An easy-to-use app gives you total control of the light levels, including the ability to turn all the lights on or off and even adjust the colors anytime you're within Bluetooth range. It's just one more thoughtful touch that makes every camping experience that much more enjoyable.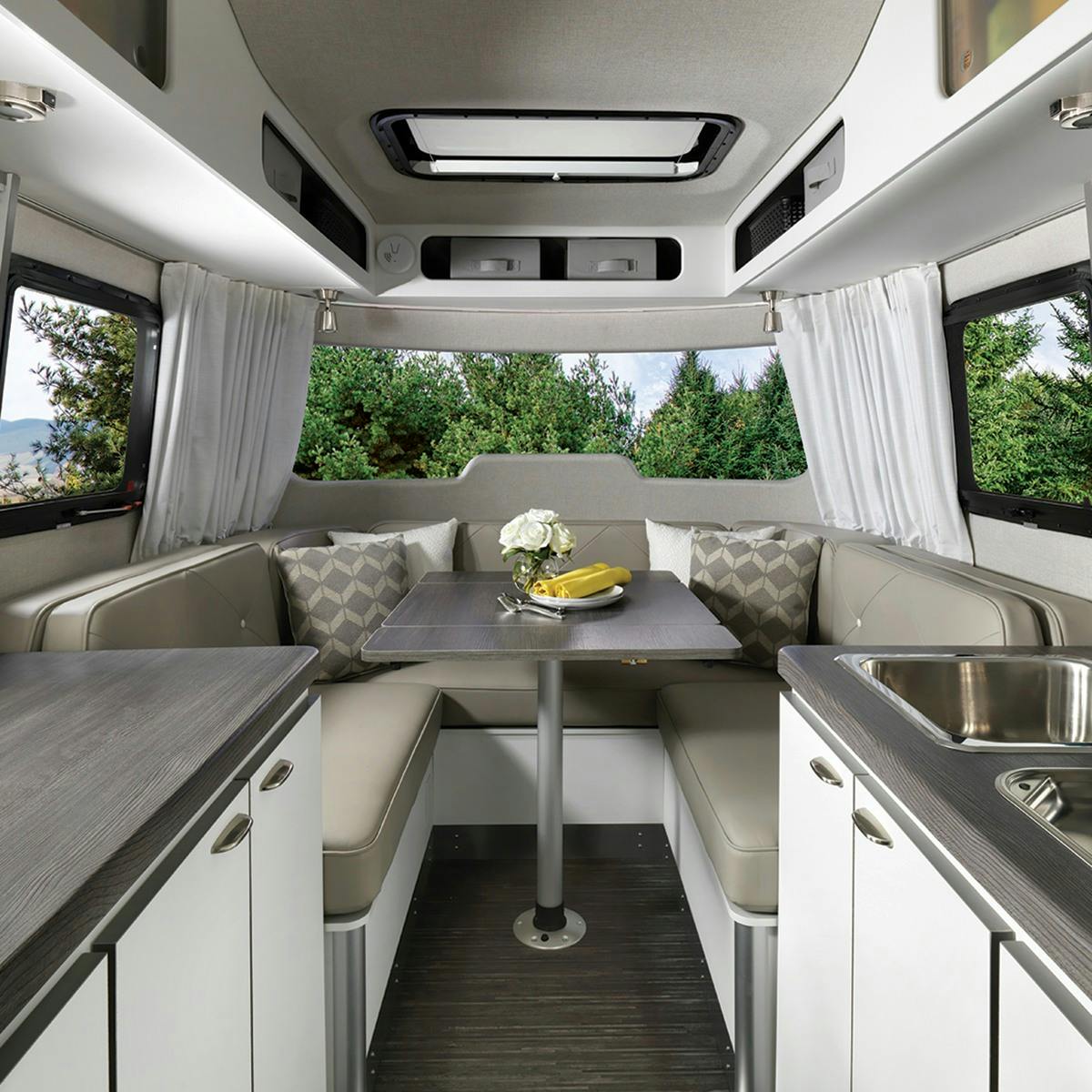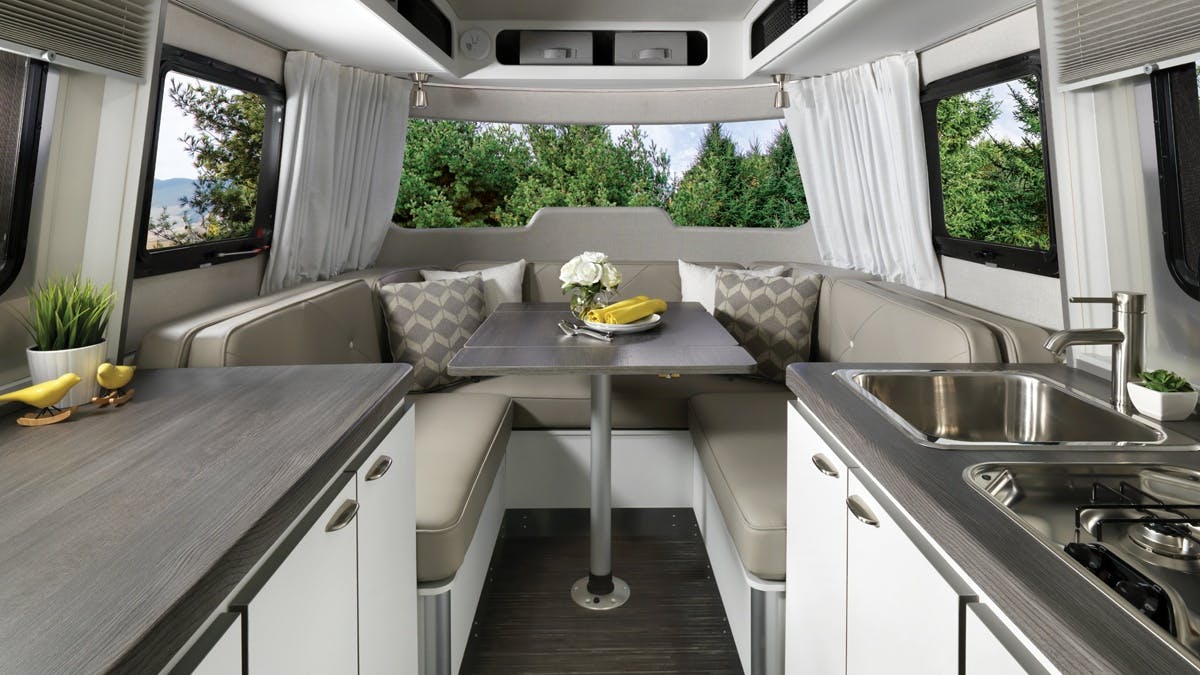 Wingspan White
Light neutral seating and fabrics make use of subtle textures and prints, bringing a soft look to Nest's interior.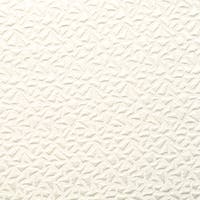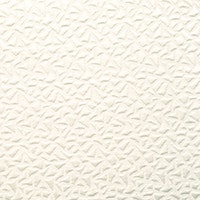 Body Pillow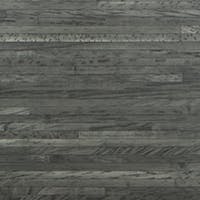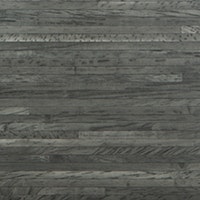 Flooring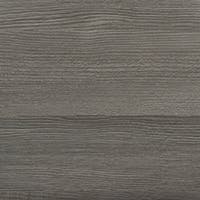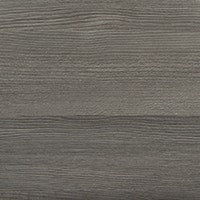 Galley and Tabletop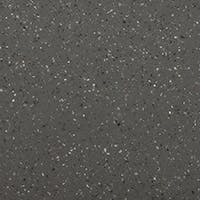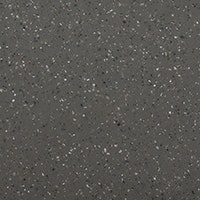 Lavy
Countertop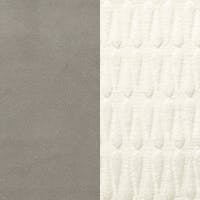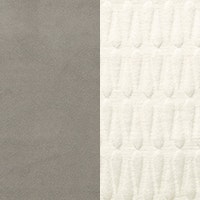 Reversable Bedspread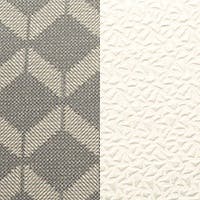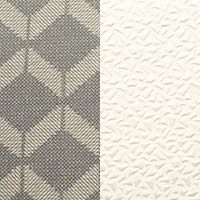 Reversable
Pillow 1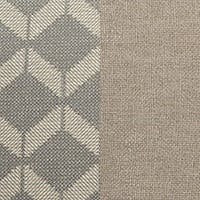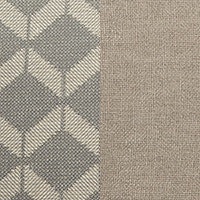 Reversable
Pillow 2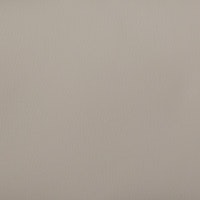 Seating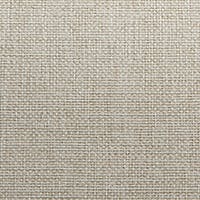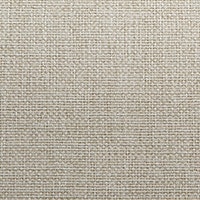 Wall Covering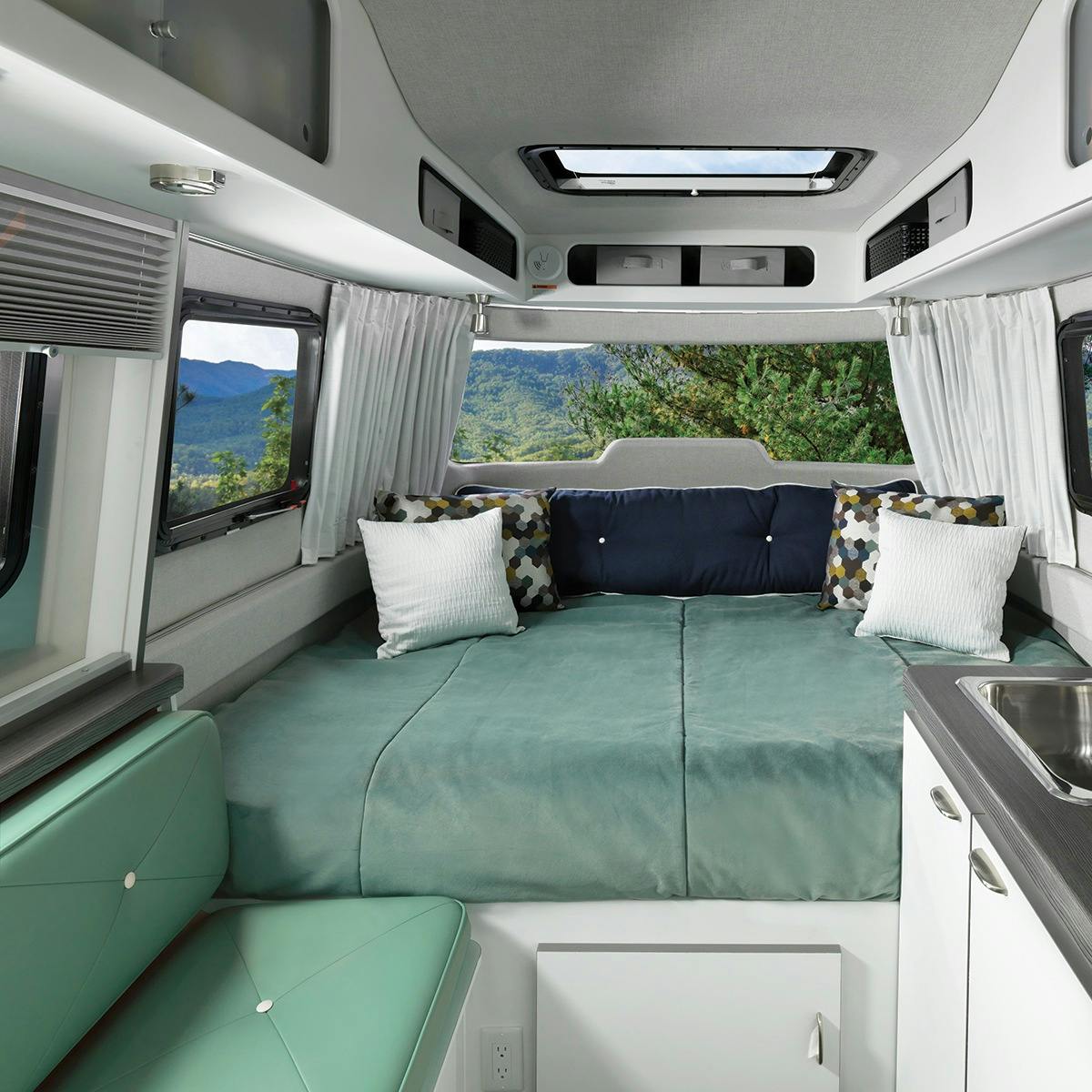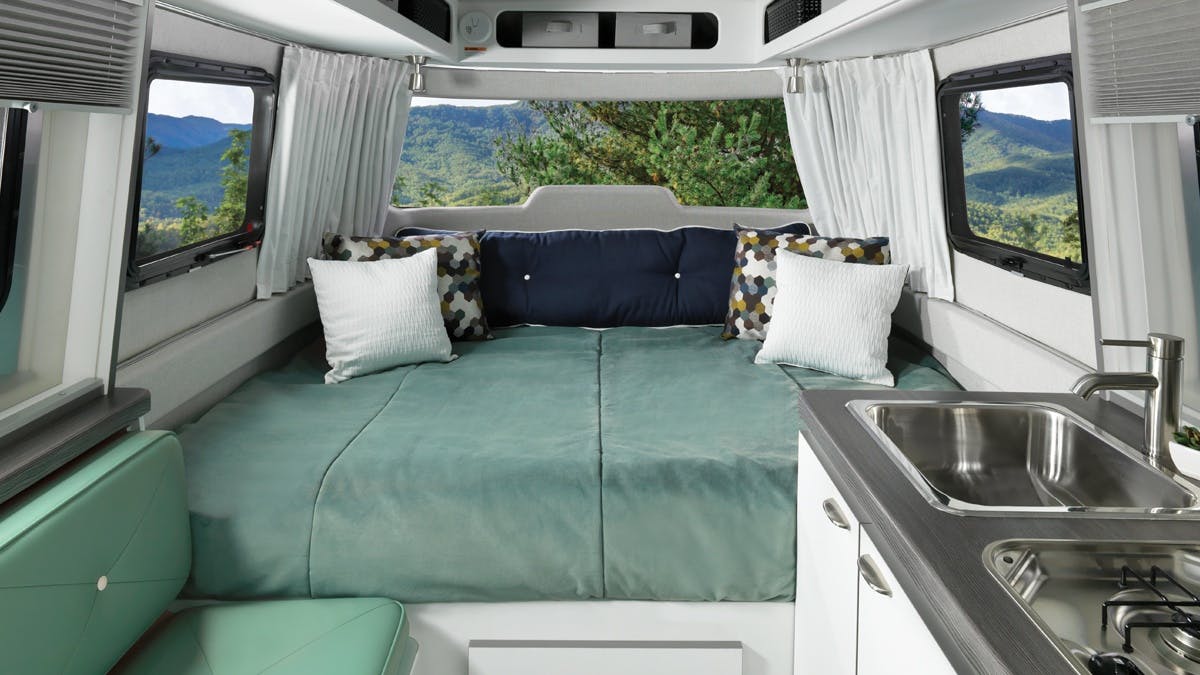 Clutch Blue
Clutch Blue adds a fun pop of color to Nest's interior, featuring bold prints and bright seating surfaces and fabrics.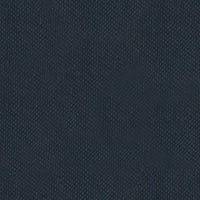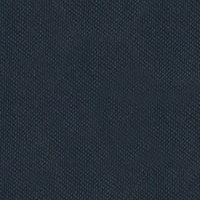 Body Pillow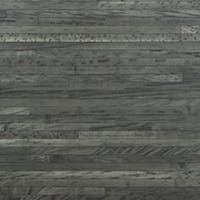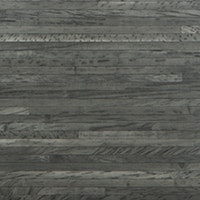 Flooring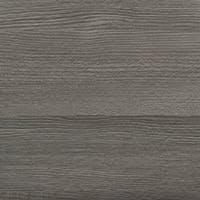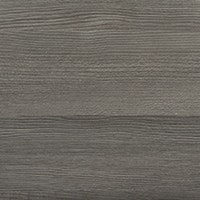 Galley and Tabletop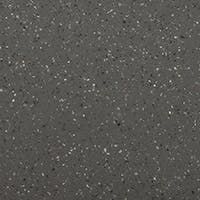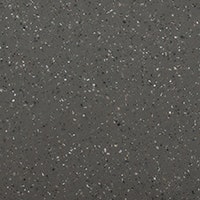 Lavy
Countertop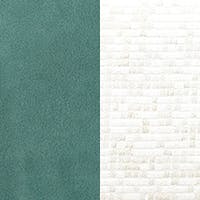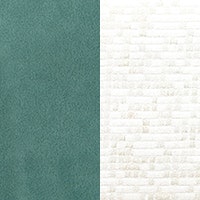 Reversable Bedding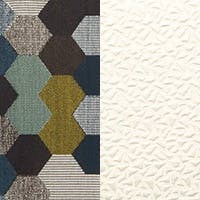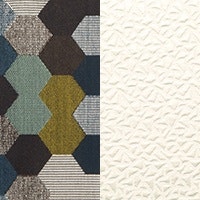 Reversible
Pillow 1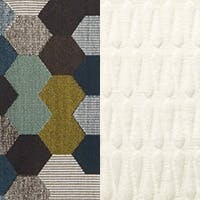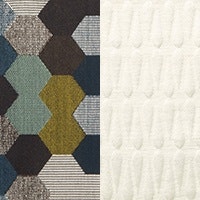 Reversible
Pillow 2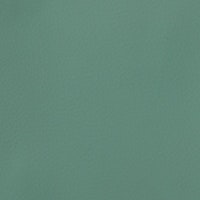 Seating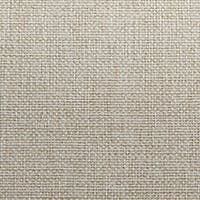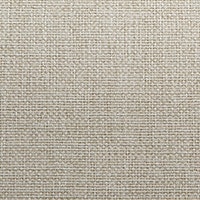 Wall Covering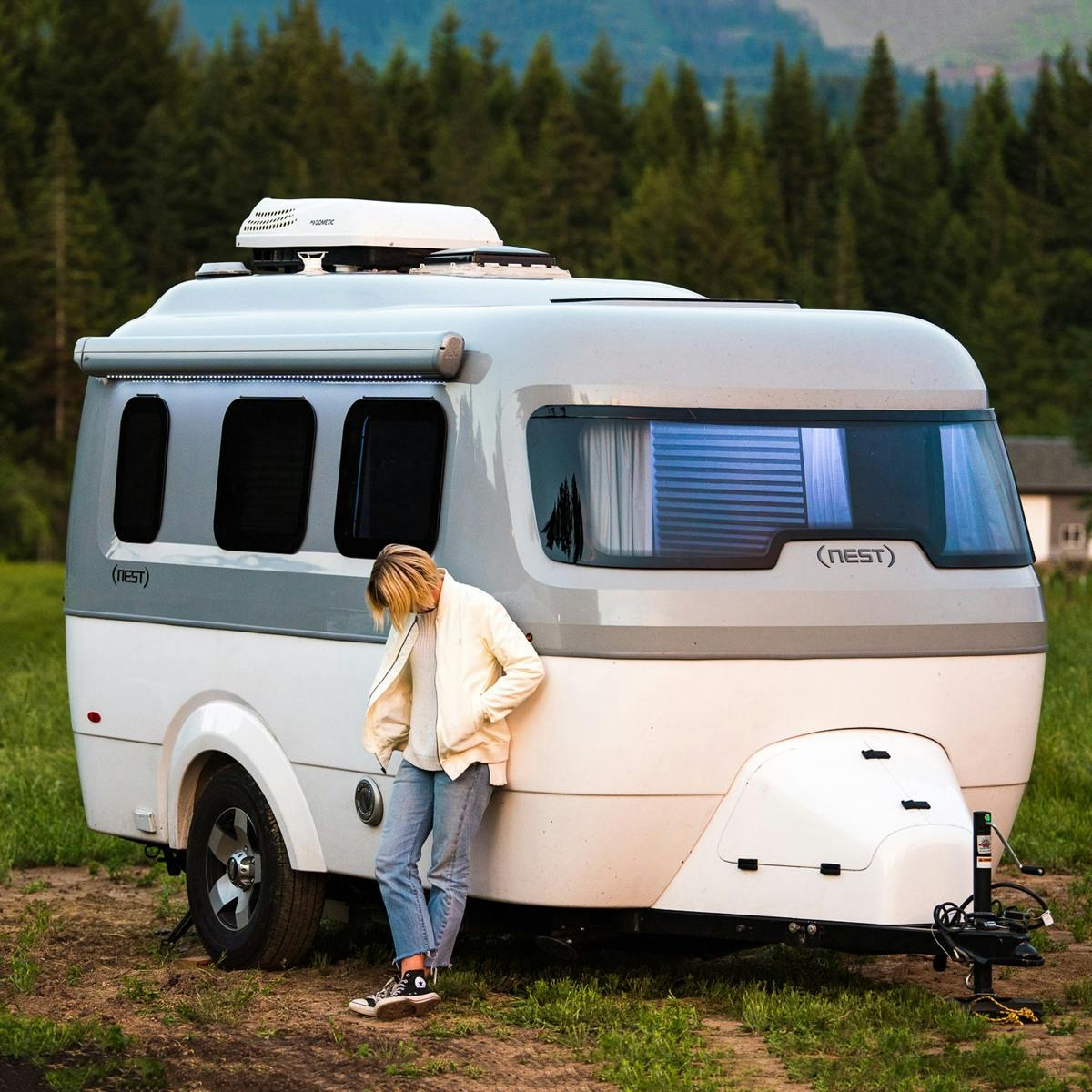 Striking exterior
Nest's gleaming fiberglass body is courtesy of a two-tone premium gel coat that's incredibly durable. It's a whole new look to join the already-iconic Airstream family.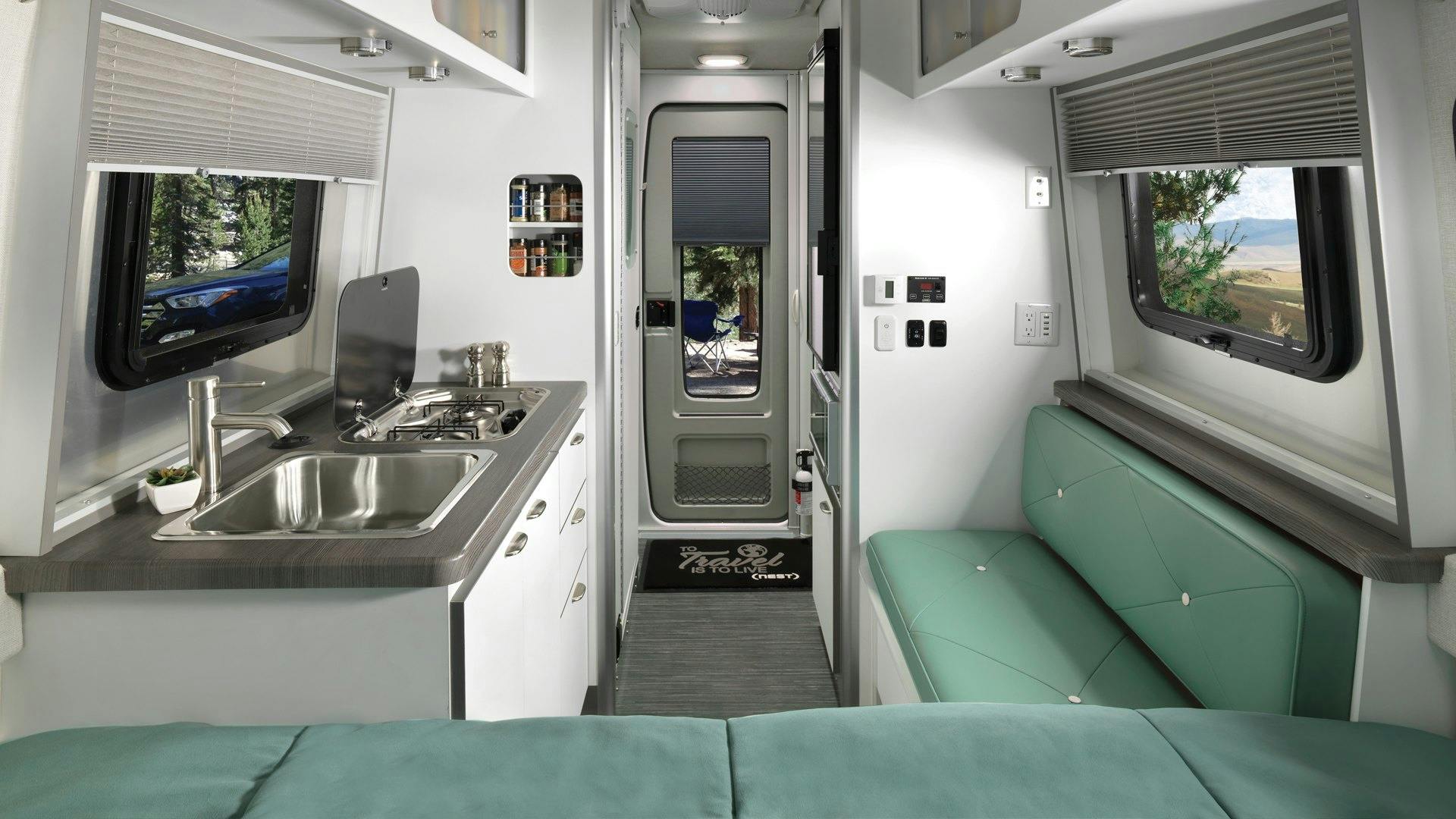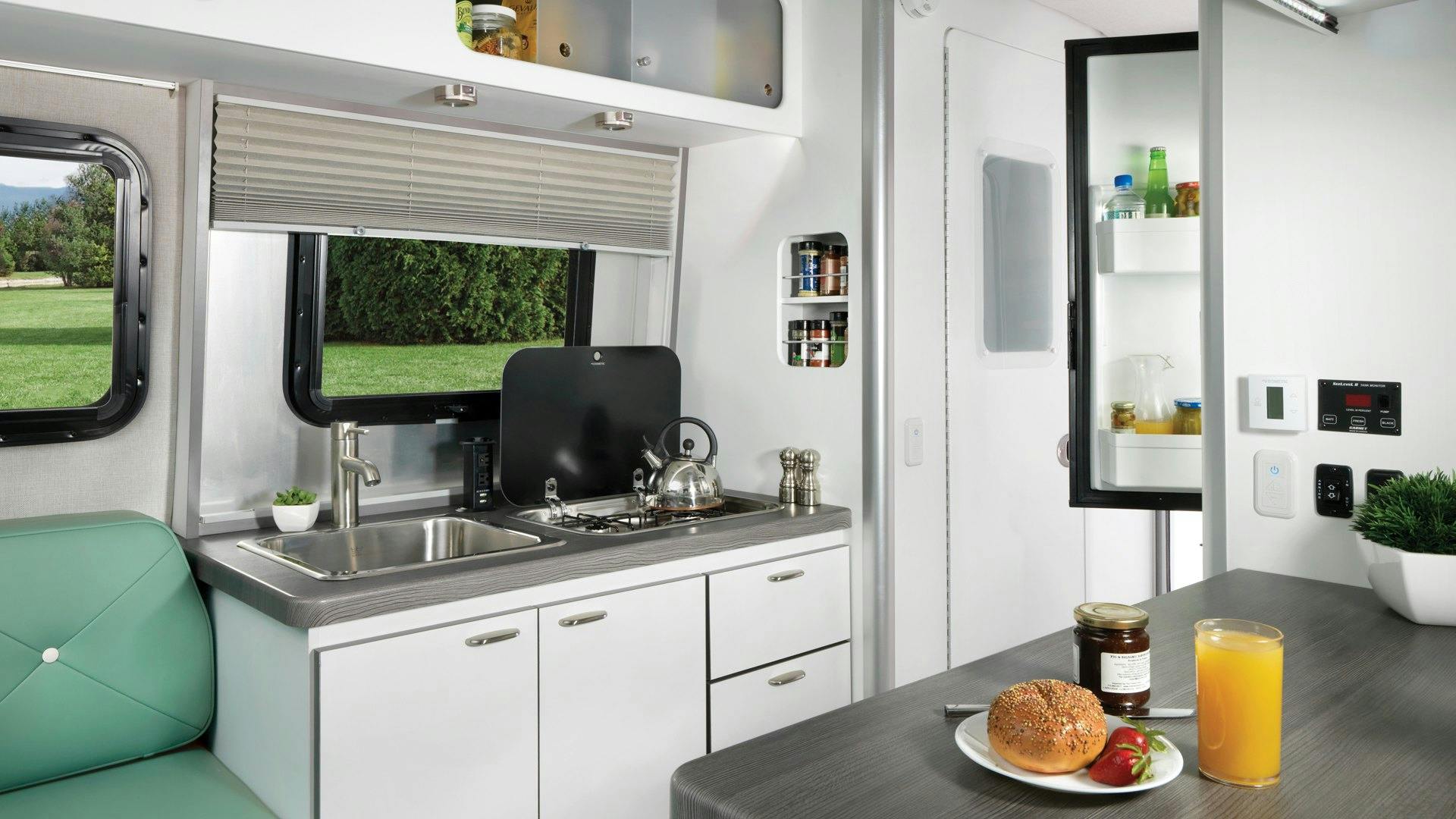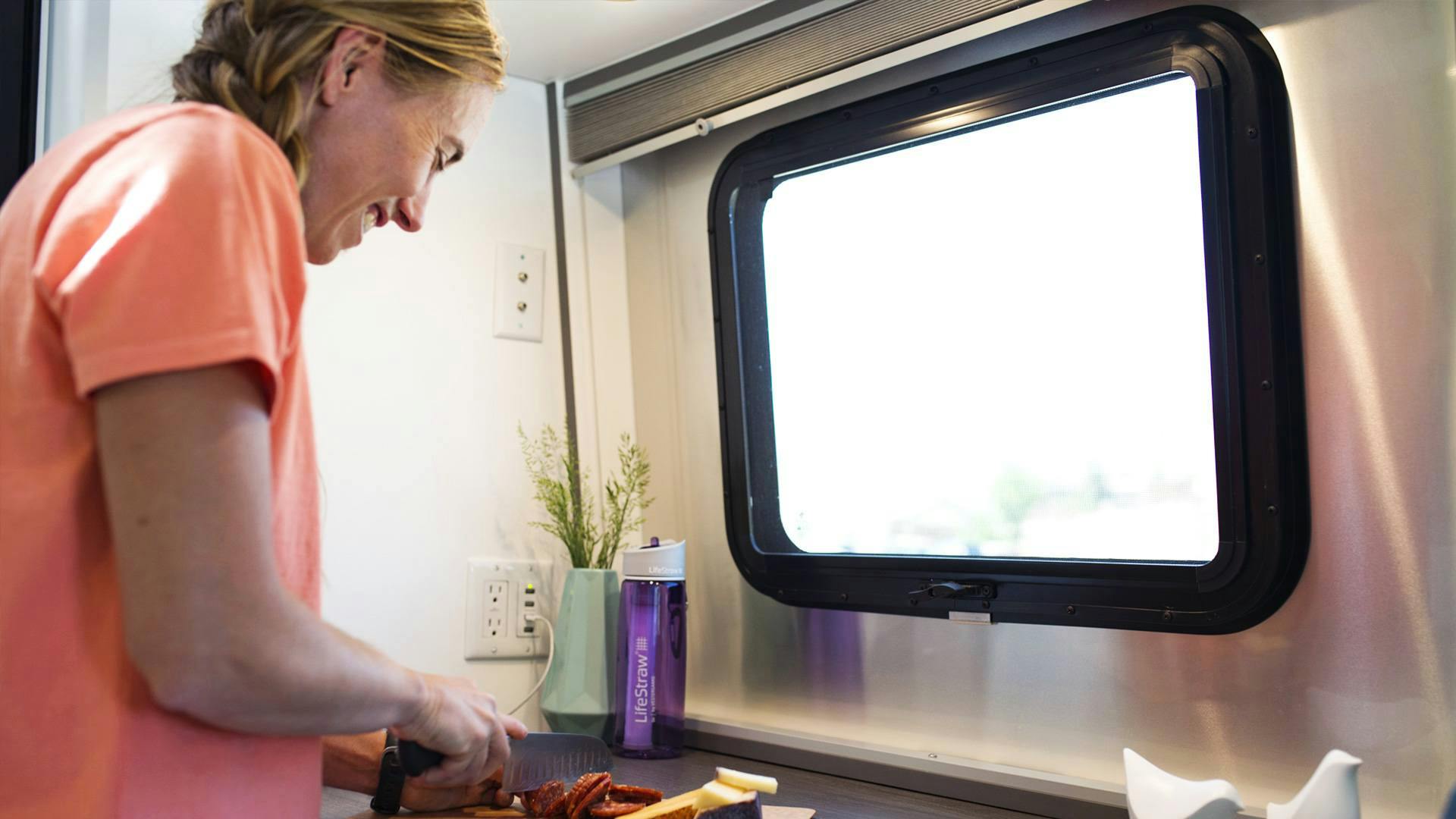 A right-sized kitchen
Nest's kitchen has everything you need, whether it's time for a sit-down meal or a quick snack. The two-burner stove has an integrated cover that folds down for extra prep space when you aren't using it. There's also a refrigerator with an icebox, a microwave, and a generous stainless steel sink. In the 16U floor plan, you have a countertop across from the sink and range that gives you extra prep and storage space, and a place to charge or use devices. In the 16FB floor plan, a removable table serves as the same prep space.