When my husband, Daniel, and I moved into our 30' Classic Airstream in November of 2020, we'd never stayed the night in an RV in our lives. We were excited, but we were also nervous. Naturally, we did what anyone would do. We YouTubed everything we could find and read 100 different blogs on what it would be like. Although we found great information, we also found that the rabbit hole is endless. So, after six months of living full-time in our Airstream, we made a list of the top 10 things we wish someone had told us before we dove head-first into Airstream life. Here are the first five:
1. Learning to tow your Airstream isn't as scary as you expect it will be.
This was the #1 thing that kept us up at night before moving into our Airstream home. My husband is a great driver, but he'd never towed anything more than a small boat. Thinking about towing a 10,000lb Airstream might as well have been driving a train without tracks. When we picked it up at the Airstream of Tampa dealership, Daniel white-knuckled it all the way to my Dad's house where we would pack. (You can actually watch his first backup job here, which is pretty comical, if I do say so myself.) 
It took weeks of driving the Airstream for Daniel to feel comfortable with it, but it's all about practice. Don't rush yourself. Take it slow and pad your travel time so it isn't a big deal if you miss a turn or two that looks a little tight. Your GPS will reroute you, and you'll be fine. We also find it helpful to pull our driving route up on our laptop before we leave a campsite just to make sure we're avoiding small back roads and roundabouts and driving mostly interstates.

Last, but certainly not least, when it comes to towing, use your backup camera for everything. It's great for way more than just backing up. Turn it on when you're driving so you have even better visibility of your surroundings. This will make you feel significantly more confident as you're getting that practice in.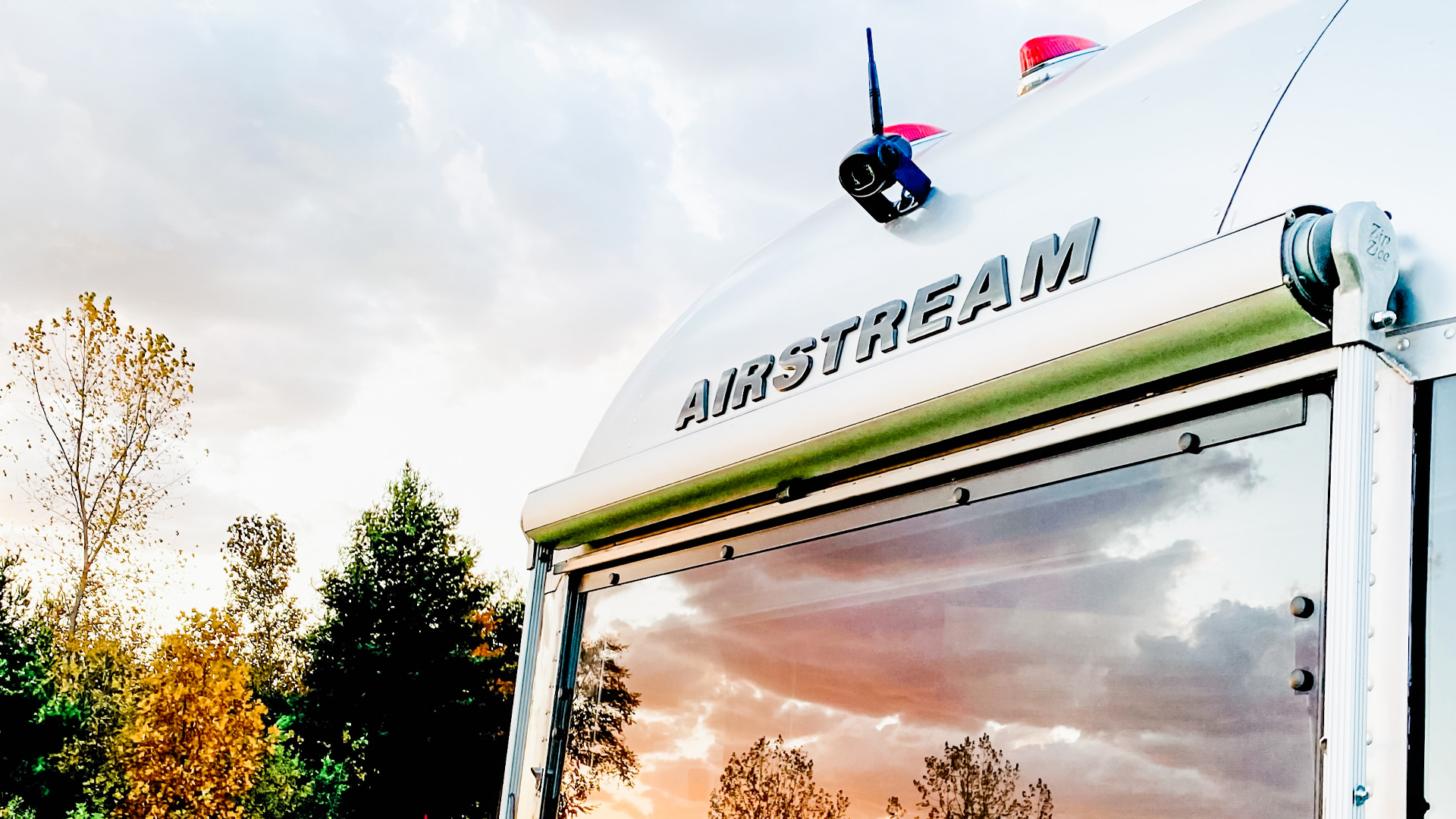 2. Backing into campsites gets easier, and other campers will help.
Speaking of backing up, backing into campsites is another newbie RVer anxiety attack. You know everyone is watching. You know you're not going to get it right the first, second, or third time. And, that's totally fine. Everyone has been a newbie at some point in their camping adventures, and most campers feel your pain when it comes to the perfect back-in. Heck, we've seen campers who've been doing it for years who still don't get it right on the first try.

Our very first night in our Airstream, we took her to Disney's Fort Wilderness Campground. It was Labor Day weekend and the park was packed. So packed that just driving the Airstream straight was a challenge as the roads were lined with cars on each side with visitors joining other campers. It was a nightmare — not to mention that our spot was basically at a 90-degree angle. After 30 to 45 minutes of trying to back-in our Airstream, a friendly camper directing Daniel's back-in job simply told him he didn't mind parking it for us. Daniel was overjoyed at the suggestion and immediately jumped out of the truck, handed our savior the keys, and let him back it in for us.
Now, I don't know if I'd recommend handing your rig off to just any stranger, but the moral of the story is don't be afraid to ask for help. Campers are a friendly bunch. If you're struggling, nine times out of 10, there's someone nearby who is happy to help.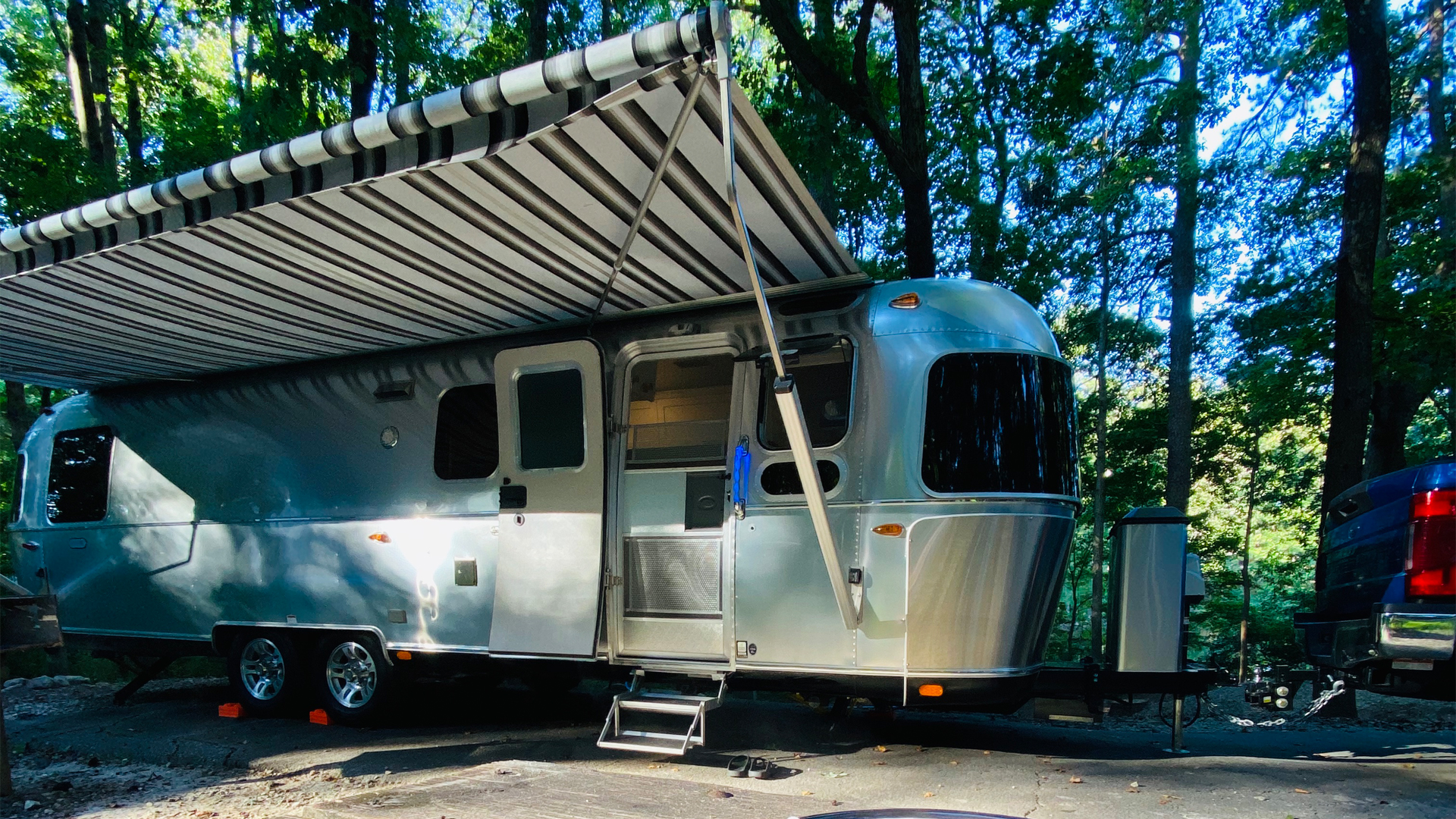 3. Having a long-term travel plan isn't a requirement
When we first hit the road, our plan was to visit all 50 states in 365 days. We found a map that outlined the most efficient route to hit top national landmarks, so our plan was to follow that route. Then reality set in. You're camping. You have to pay attention to the weather and current events or you may find yourself somewhere you don't want to be. So our plan got tossed out the window pretty fast. 
But, what about finding campgrounds? I felt like every other YouTube video was talking about how hard it was to find them now that everyone bought an RV during the pandemic. Would we be able to find places to park our home? Thankfully, the answer was yes.

Sure, it's harder to find the perfect spot at a highly sought-after campground in peak season (although we have found a lot of last-minute cancelations in the last six months), but we've never found ourselves in a bind where we didn't have somewhere to park. To find a spot, I simply go to Google maps or an RV app and search for the best-rated spots. Then, you pick up the phone and call. A lot of RV spots don't keep their website up-to-date, so even if it says they don't have availability, often, if you call, you'll find out they do.
4. Don't try to boondock immediately.
First, if this is a new concept for you, boondocking (also known as dry camping) is simply camping in your Airstream without hookups. It's basically all the rage on Instagram — and often where you find those jaw-dropping photos that look like the Airstream was photoshopped in. But, if you're brand new to Airstreaming, it's important that you learn your rig before you jump off the deep end. After all, would you teach a kid to ride a bike without training wheels (okay balance bikes are cool too)?

Get to know your Airstream's power system. Go camping and pay attention to the percentage of water in your grey tank after you do the dishes or take a shower. Fill up your fresh tank and don't connect at a campsite to see how long it will last you with regular daily use. Learn to run your generators when a power source is close by.  All of these things will help make your first boondocking experience much more enjoyable!

Oh, and last but not least on boondocking — start slow. Don't try to live out on a BLM (Bureau of Land Management) spot for a week as your first dry camping experience. Make it one or two nights in front of a friends' house or a Harvest Host instead.
5. Internet is tricky, especially if you have a lot of upload requirements.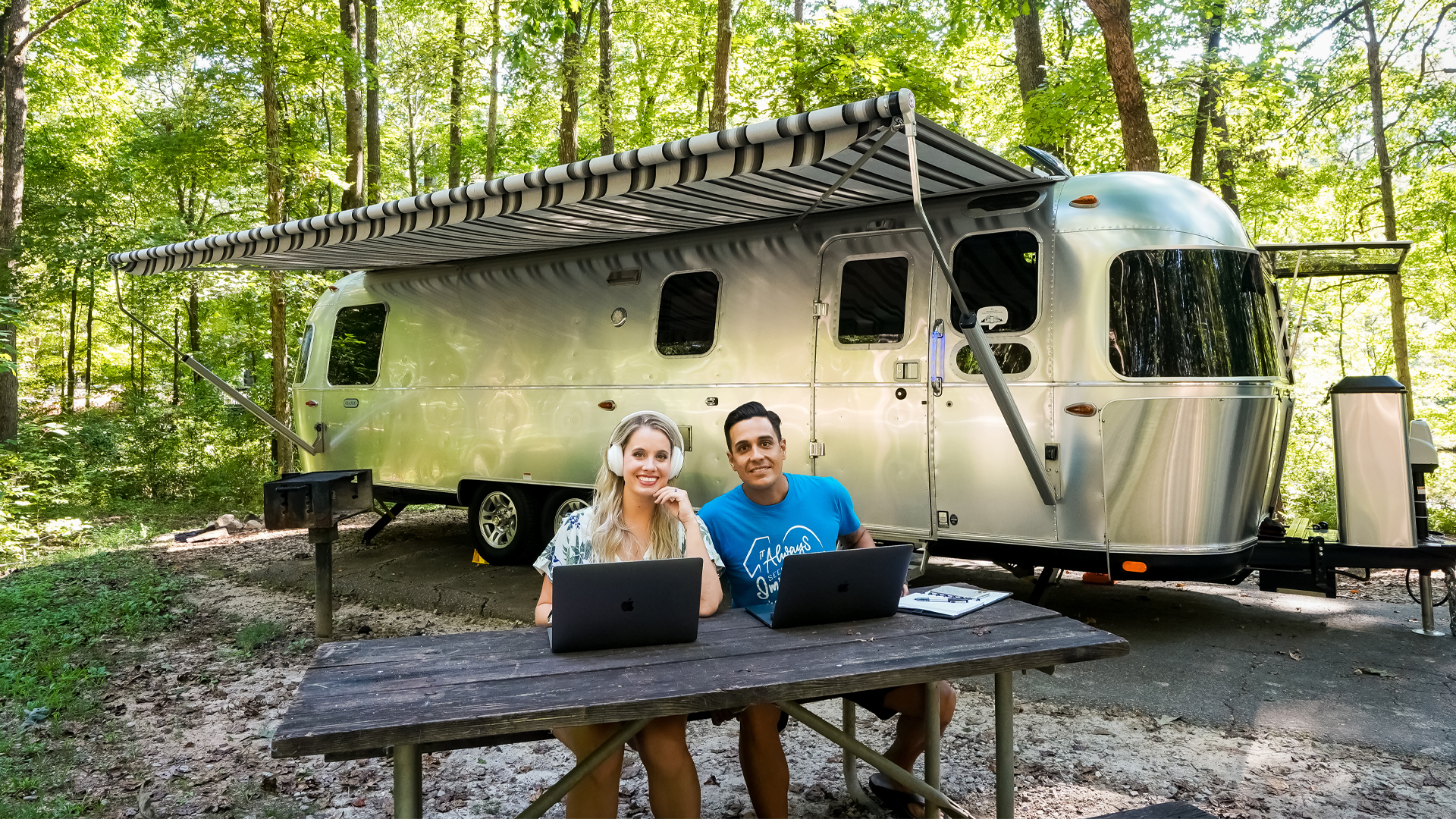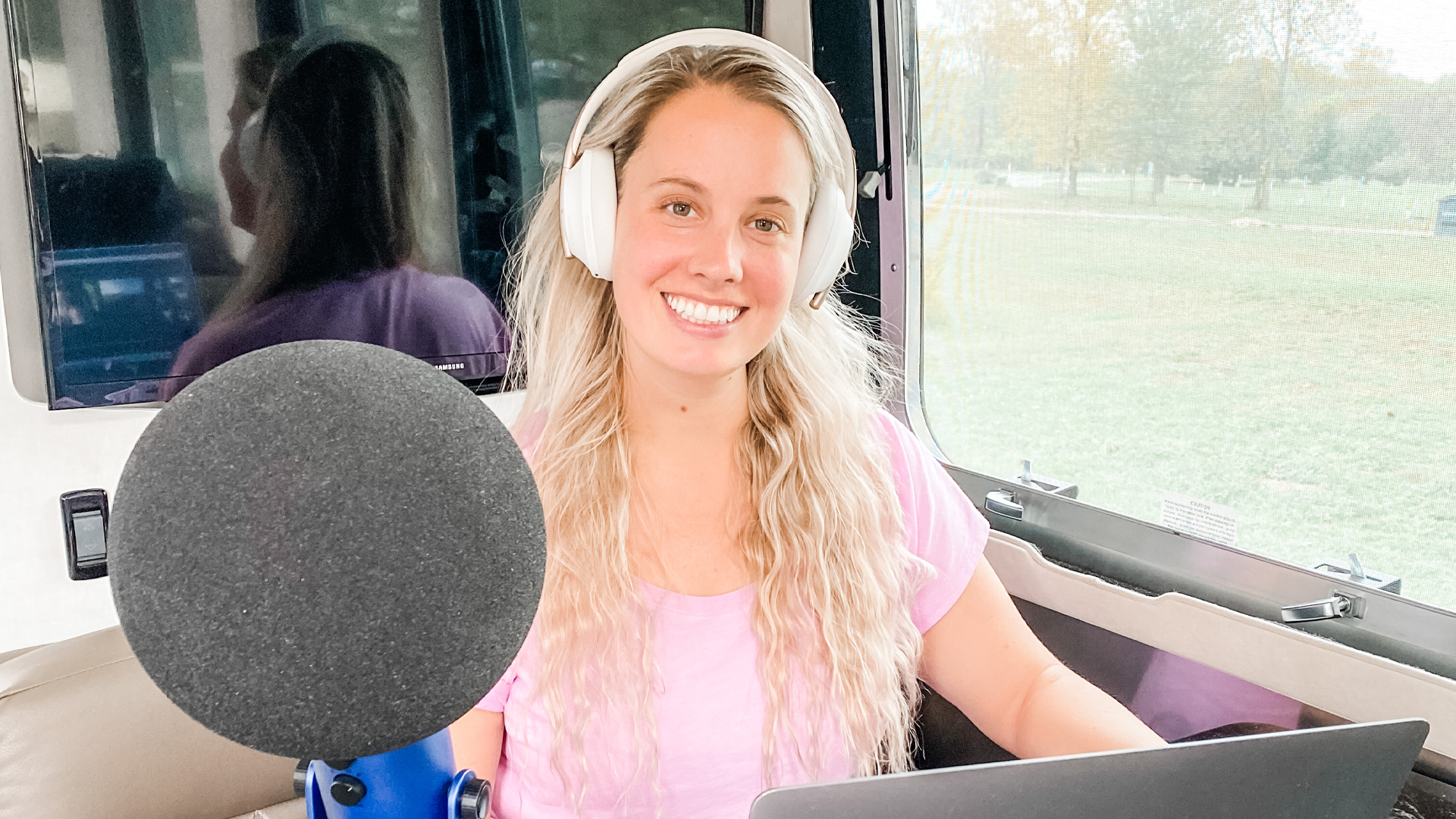 This has been one of the most difficult parts about living full-time in our Airstream. Campground wifi sucks 95% of the time, so if you're working on the road and need to stay connected you're going to need a plan.

We currently have a hybrid carrier solution that works great for basic internet connectivity. First, we have two Verizon sim cards in a Pepwave MAX router as our main solution. As a backup solution when  Verizon's coverage isn't ideal, we use our Airstream Connect, which is an AT&T system.

But, data caps and throttling are real when going directly to the service providers. Because we have our Wanderlocal YouTube channel, we have a lot of videos to upload. And our current setup doesn't allow us to do that from the Airstream. We're in the process of testing a few new solutions, so if this is something you're also trying to figure out, subscribe to our YouTube Channel. We'll be publishing a video on our findings in the coming weeks. In the interim, our favorite upload hack is to head to the closest hotel lobby, as their internet is often stronger than your average coffee shop and will allow you to upload files faster.
Want to know all 10 things we wish we knew before Airstream life?

No problem. Watch the video at the top of this page, where we share all ten things — including things to know about emptying the tanks, doing laundry, how to get mail, and more. You can also connect with us on Instagram @Wanderlocal and shoot us a message. We're always happy to help and share our experiences with fellow Airstreamers. After all, that's what makes being an Airstreamer so special. You're a part of a community that truly cares. Happy trails!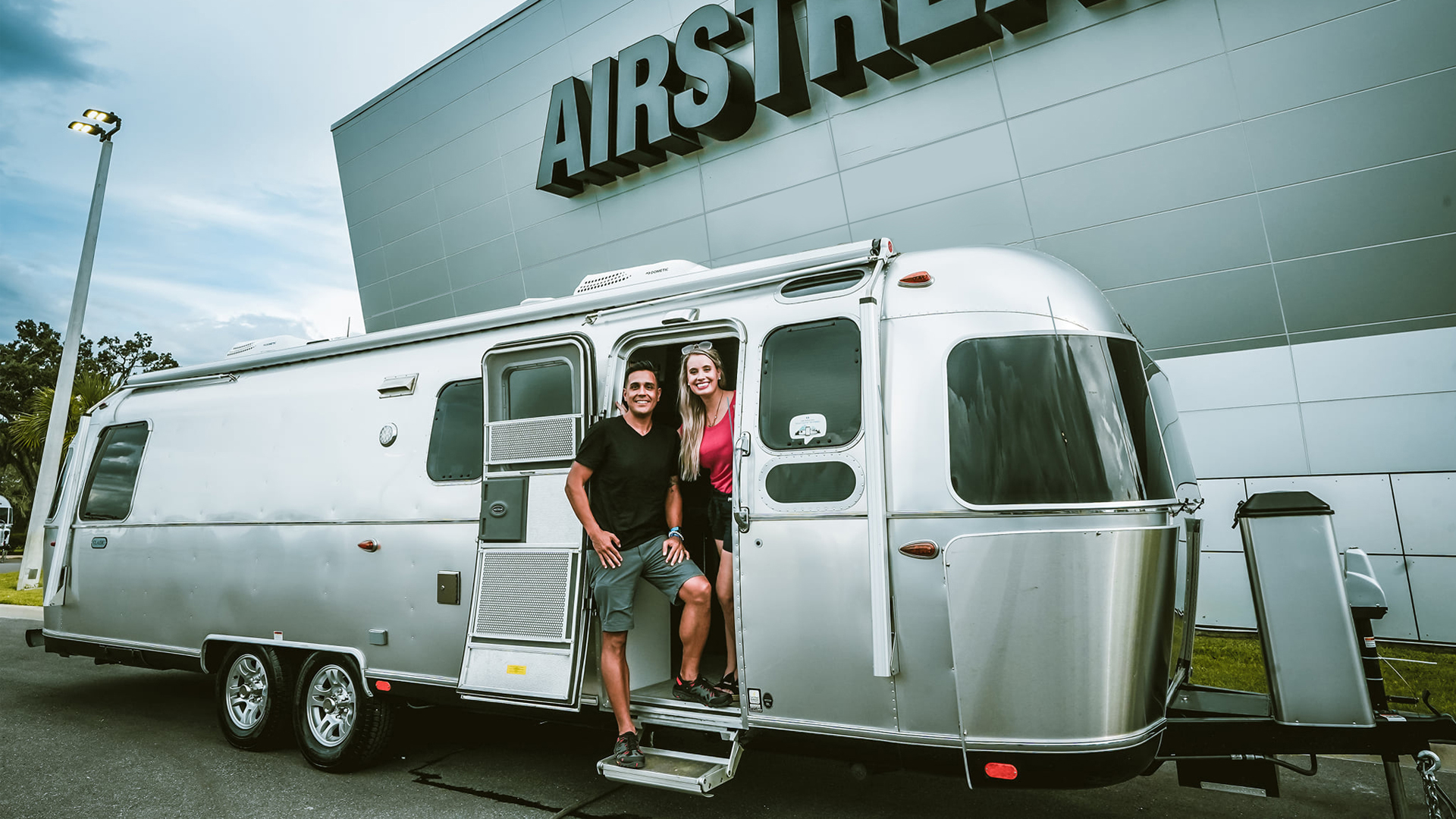 About Lauren Fernandez
Lauren Fernandez is an entrepreneur and full-time Airstreamer with her husband, Daniel. Before moving into a 2021 Airstream Classic, they spent a year and a half traveling the world with only two suitcases and a passion for adventure. When the pandemic brought them back to the States in March 2020, they saw the devastation the crisis brought to many American small businesses — including their own — which sparked a new passion. They launched Wanderlocal, a lifestyle brand encouraging people to shop local and explore. With the brand, they also launched a YouTube channel to share their shop local adventures as they travel to all 50 states.
Ready to take the next step in becoming an Airstreamer? Calculate your potential monthly payment.