After graduating from Stanford University in 1921, Airstream founder Wally Byam used his experience on the school newspaper to enter into the world of advertising and journalism. By the late 1920s, Wally's company, the Byam Publishing Co., owned several magazines. Around that same time, Wally met and married his first wife Marion James. The couple went camping regularly, but Marion did not enjoy sleeping on the ground in a tent.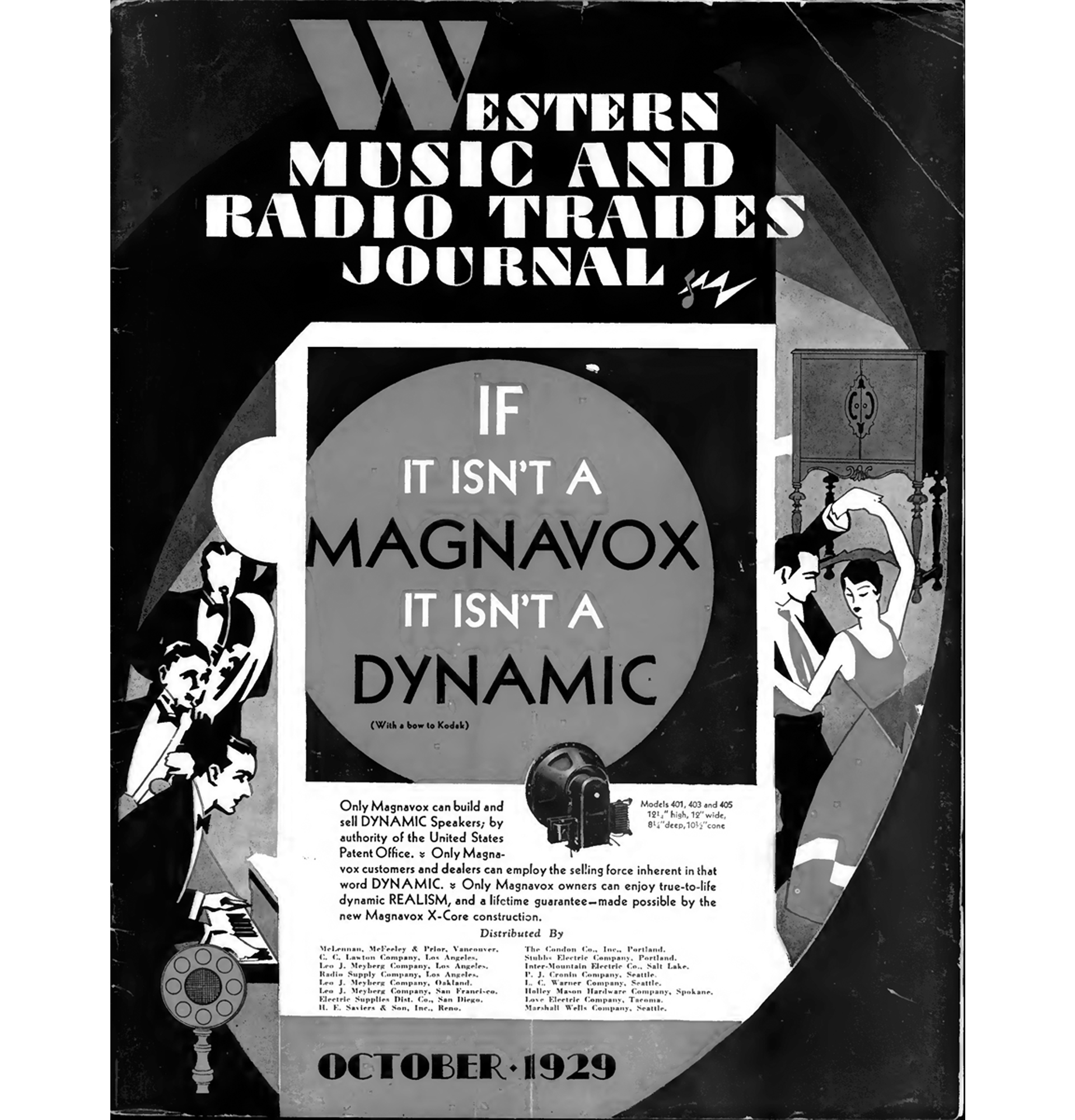 1929 issue of Western Music and Radio Trades Journal published by Byam Publishing Co.
In 1929, Wally got the idea to build a travel trailer that Marion could enjoy camping in. He started with a Model T chassis with a tent contraption on top. However, this proved to be tedious to put together onsite, and it did not provide much protection from the elements. Wally went back to the drawing board and designed a tear-drop shaped structure with sleeping space, a stove, and an ice chest. Wally and Marion took the trailer on a camping trip and loved it as much as their fellow travelers did. A few of Wally's neighbors even commissioned him to build one for them.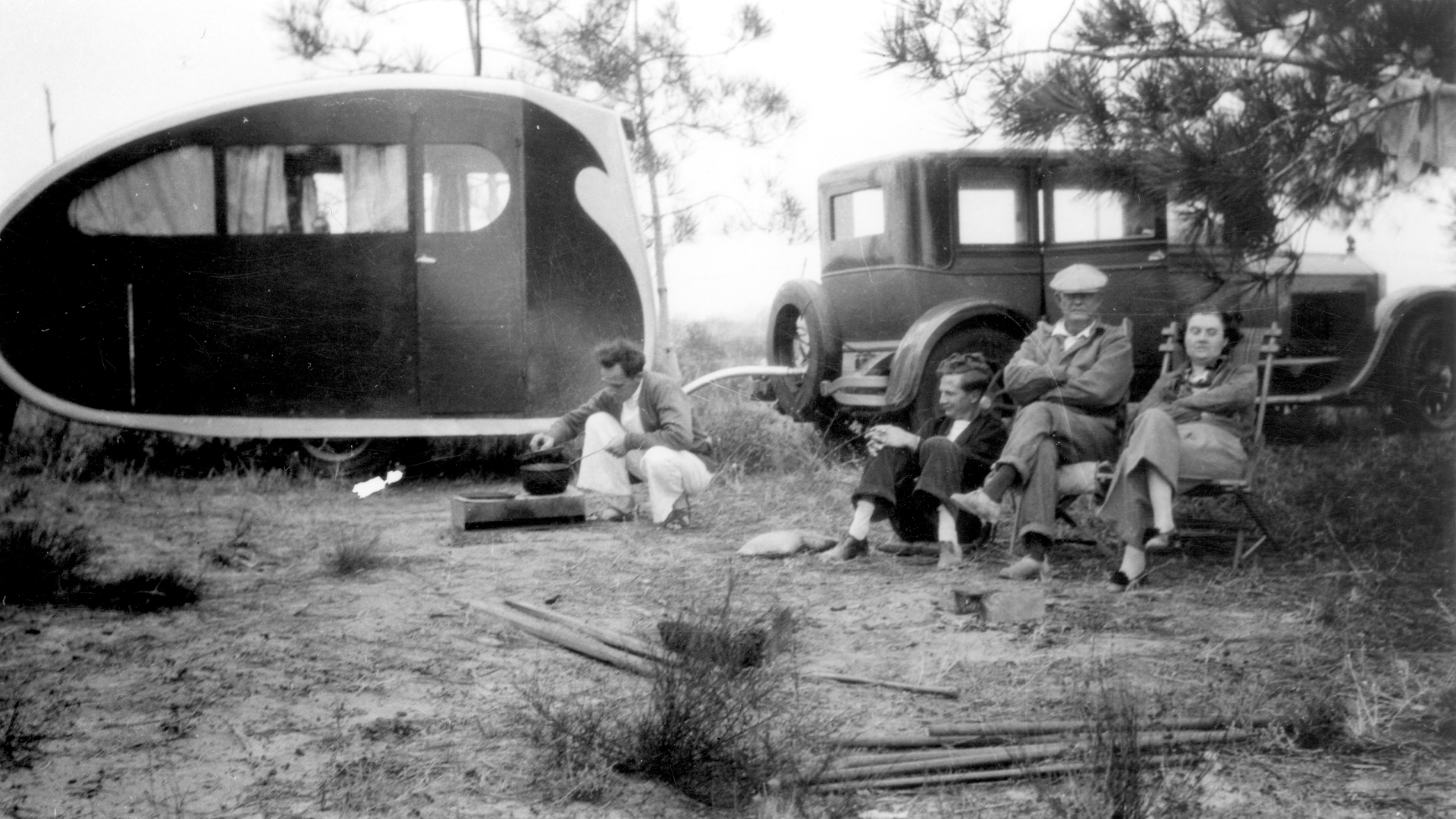 Wally tends to the outdoor stove during an early 1930s camping trip with the Car Cruiser. His wife Marion can be seen in the lawn chair. Courtesy of the Estate of Helen Byam Schwamborn.
By 1931 demand was big enough that Wally opened a small trailer factory in Culver City, California to build what we now recognize as the first Airstream model: the Torpedo (alternately advertised as the Torpedo Car Cruiser or simply Car Cruiser). Although they would eventually part ways, Wally initially worked with a business partner, Willam D. Yaehrling, who had a background in auto mechanics as well as plumbing.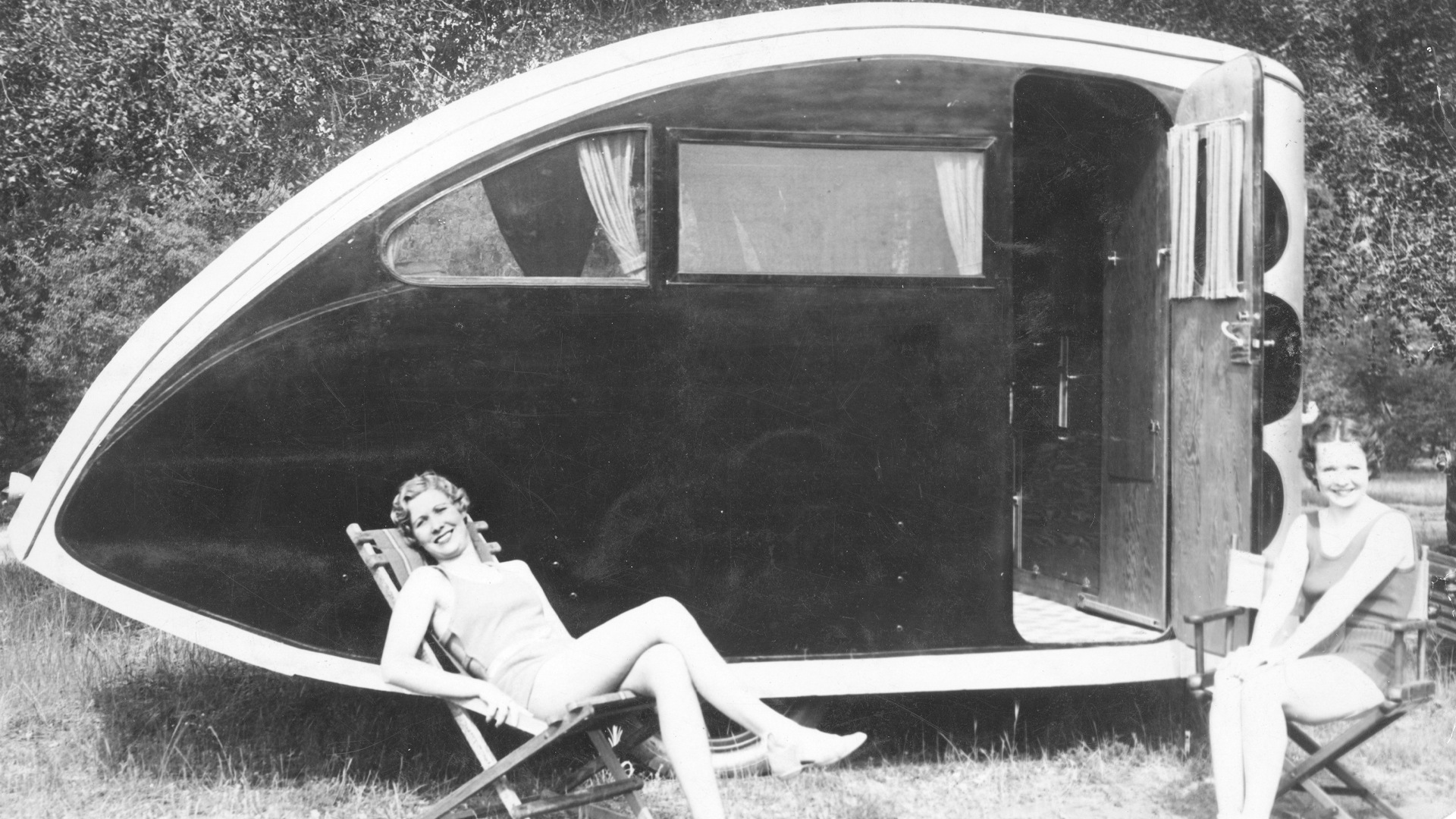 Torpedo Car Cruiser circa 1933. Courtesy of the Estate of Helen Byam Schwamborn.
Advertised for its streamlined design, the Torpedo featured a floor plan with plenty of "walking space," a stove, sink, ice box, and storage. As demand started to grow, Wally also began to publish advertisements in outlets including the L.A. Times and Popular Mechanics selling blueprints so that customers could build the Torpedo themselves.

May 1935 Torpedo advertisement in Popular Mechanics.
One such customer was a medical student from Ozark, Alabama, named Norman W. Holman. For five dollars, he purchased a set of plans from Wally Byam and furnished his own building materials.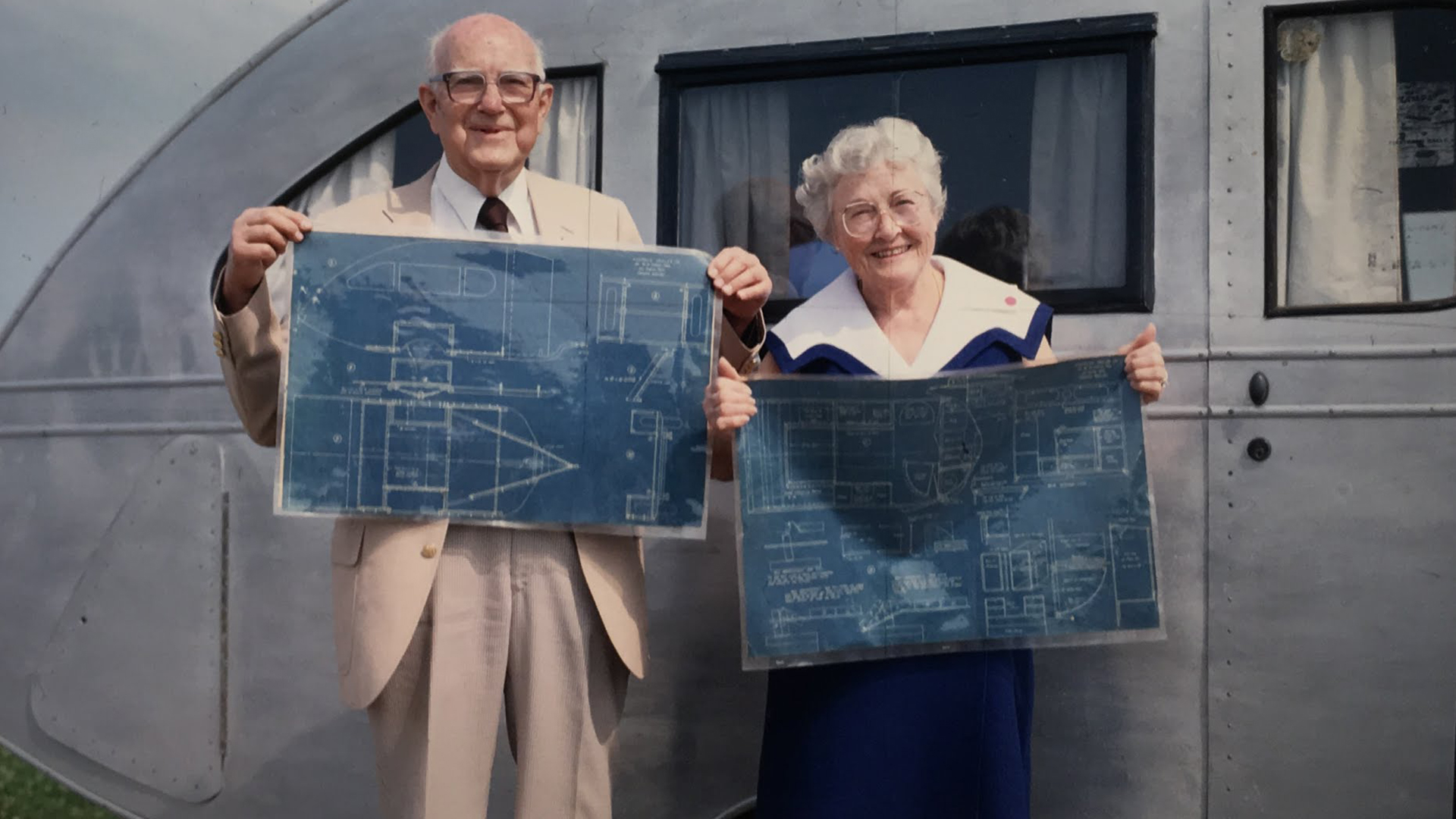 Dr. and Mrs. Holman with their Torpedo and original blueprints.
Dr. Holman incorporated many design innovations into his Torpedo and eventually passed it down to his son. This rare Airstream is currently on display at an RV museum in Texas.
The design of the Torpedo would evolve throughout the 1930s, and ultimately the model would not be brought back when Wally restarted Airstream after World War II. However, the legacy of the Torpedo lives on as the model that paved the way for the riveted aluminum designs that would become synonymous with the name Airstream.