Episode 2: Adventure, with a toddler in tow
Episode 3: Recipe for Adventure
Episode 4: The best way to travel with kids
Adventure is in the Airstream DNA. No matter how big or small, every trip in your Airstream travel trailer is a call to adventure. With the flexibility to take all the comforts of home wherever you go, Airstream provides the ability to reach beyond your comfort zone and seek adventure down the road.
For Airstream Ambassadors Roberto and Bella Gibbons – AKA The Expeditioners – the line between adventure and life is particularly blurry. They've chosen to make adventure the focus of their lives together, tossing aside the fears and doubts that often hold people back. They embrace not just adventure, but a life where adventure is a near-constant presence.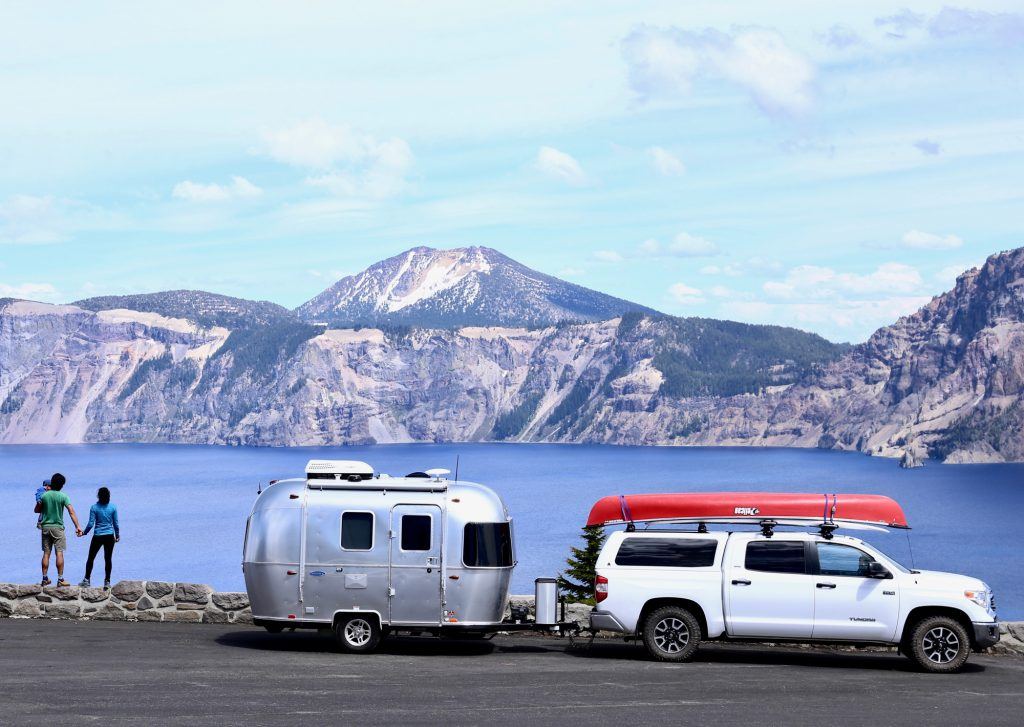 We've invited Roberto and Bella to join our Endless Caravan and give us an inside look at their adventurous life in living in an Airstream travel trailer.
By Roberto Gibbons
Somewhere up the trail the girl called for help – and it wasn't like someone had twisted their ankle. It was frantic. I dropped my pack and sprinted, my boots kicking up trail dirt as I ran. She screamed again, and what she said was so clear: "Bear!"  
That's when I saw it – a bear crashing through the bush, chasing this girl up the trail. I screamed, and that was enough to make it stop. It turned toward me, and I yelled at it again, jumping up and down. I was thinking about a wilderness survival book I'd read as a kid. There was a paragraph about encountering large animals, but I couldn't remember if this was the technique to deal with bears – or elephants, or lions.
It turns out that it didn't matter. The bear just snorted and left.
The girl thanked me. That was all it took – our eyes met. We fell in love. And we spent the next 13 years together looking for every adventure we could find.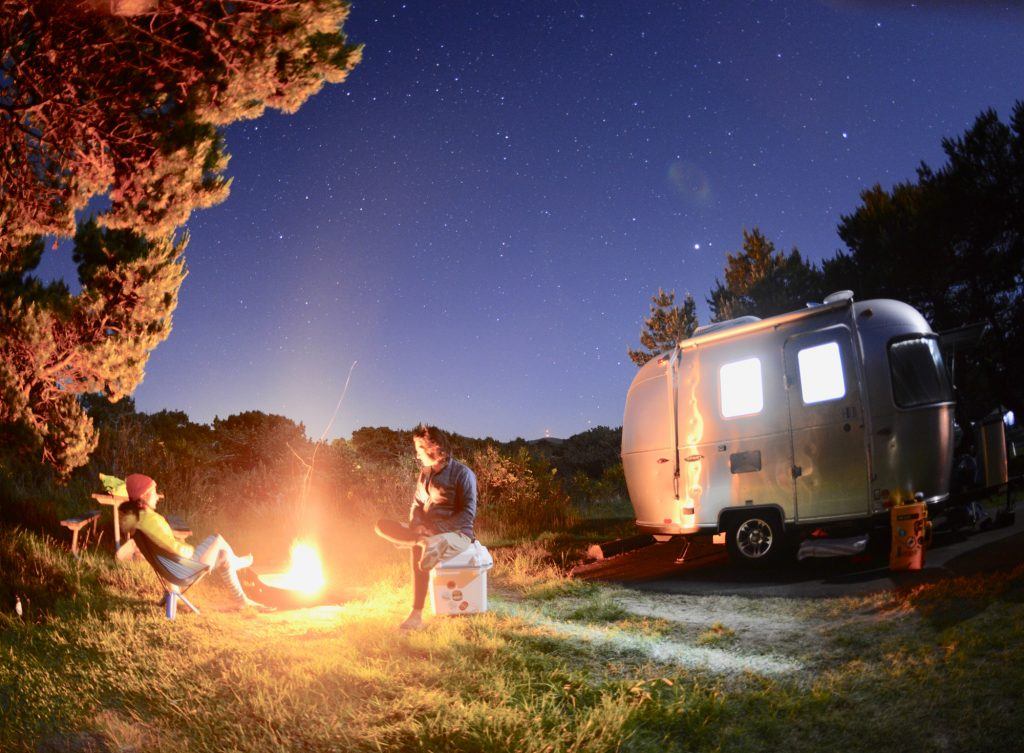 When I met Bella, I had been traveling solo across Canada for eight years. This story with the bear – it's the kind of story that always came to me when I dreamed of finding someone to share my adventures. Something dramatic. Something dangerous. Love born in the heat of adventure. But the truth is, Bella and I met in a bar in Montreal, about as far from bears as you can get!
I was born a city slicker, but you'd never know it looking at my Instagram account. In fact, these days, I can't imagine living in a city at all ­– I wouldn't live in one even if you paid me. I'm happiest when I'm exploring remote places and partaking in extreme sports with my lady.
For me, the seed of adventure was planted when I was eleven. My parents sent me to Camp Kanawana, a YMCA camp in the Laurentian Mountains of Quebec, about an hour and a half drive from Montreal. On multi-day canoe trips that lasted anywhere from two nights to a week, I fell in love with the simplicity of the outdoors.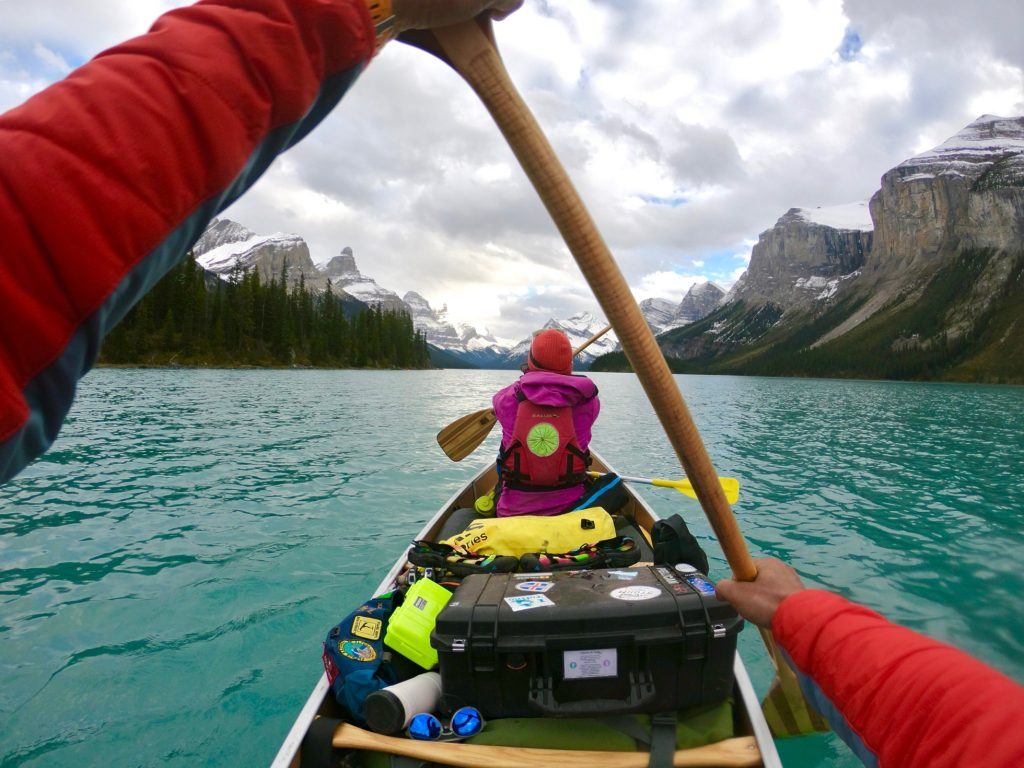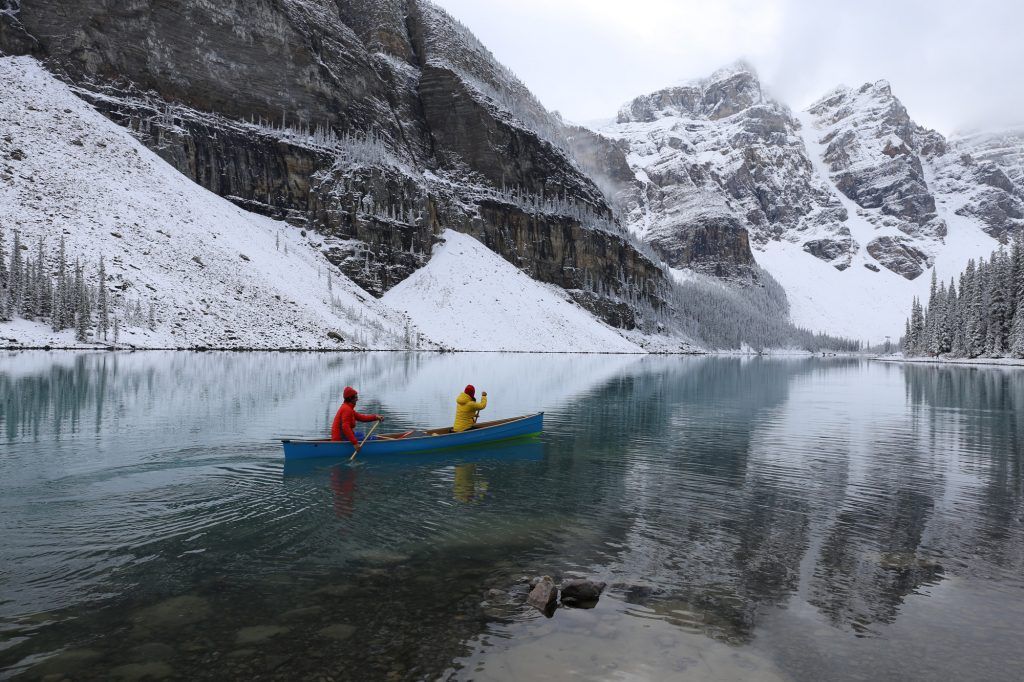 Fast forward to age 16. With a driver's license in hand, I had a need for adventure and the feeling that I could do anything. I took every chance I had to drive my SUV as far north in Canada as I could, exploring the most remote locations, canoe tripping, kayaking, and hiking in La Verendrye and Papineau Labelle, before heading further out into places like Temagami, Lake Superior, Algonquin Park, Georgian Bay, James Bay, Cartwright, The Eye of Quebec (Manicouagan) and even to Labrador.
After eight years immersed in the outdoors, I met Bella – not in the wilderness as I had dreamed I would, but at the W Hotel Bar in Montreal's Old Port.
Bella was a fellow city dweller with no prior camping or extreme sports experience. In fact, the first time I took her out to share my love of adventure, she got so distracted swatting bugs – more bugs than she'd ever seen before – that she didn't see the canoe still strapped to the top of the vehicle and she hit her head. Twice.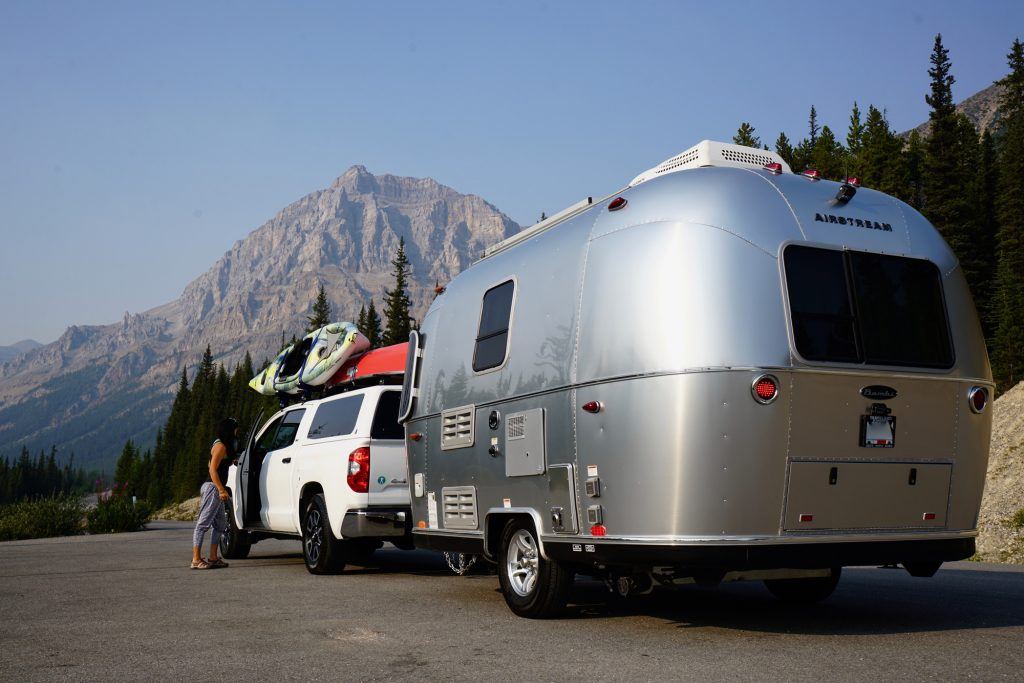 Bella will tell you that she spent the first two years tolerating my adventures just to spend time with me, but that tolerance grew into a passion that we share together today. After 13 years we're still taking every chance for exploration we come across, always seeking to up the adventure factor in any way we can. We own a 16-foot Airstream Sport that we named Happy, and it was a game changer. We went from tent camping out of our SUV to having a furnace, showers, and a place to prepare food and sleep.
Whether we're climbing down off Mount Whitney's Mountaineer route in sub-freezing temperatures, sea kayak camping on the Eye of Quebec when it's so cold that the water freezes the moment it touches your dry-suit, or visiting Iceland in January and living out of a van and tent in -4 °F and 75 MPH winds – having Happy to come home to makes both of us happy.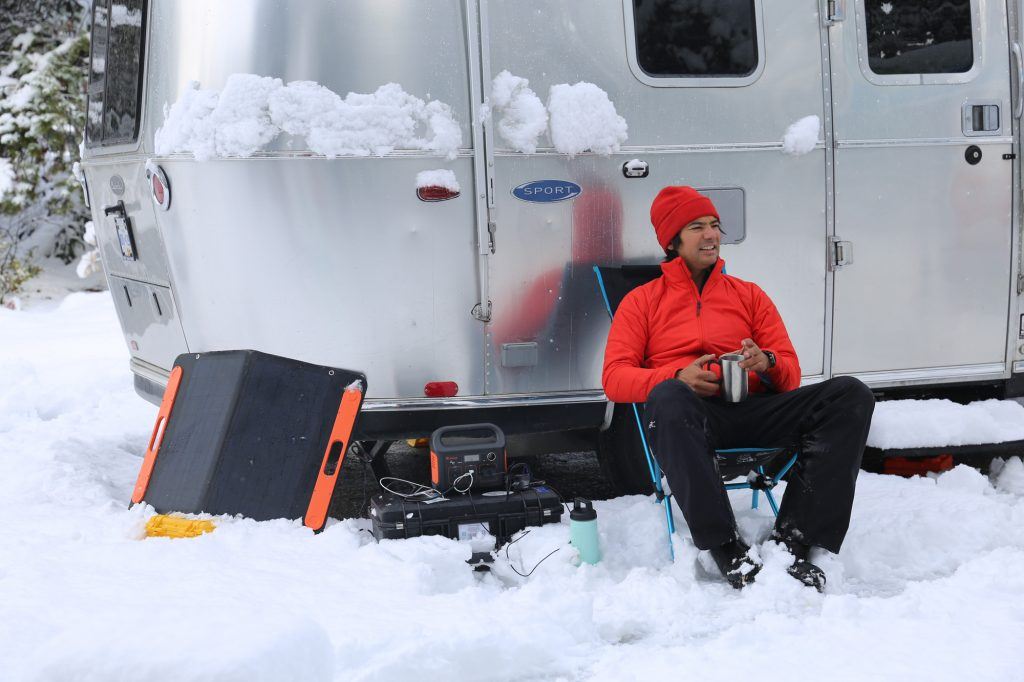 And with all these adventures under our belt – and so many more to come – we decided to take on one of the greatest adventures of all: parenting.
Robert and Bella Gibbons are Airstream Ambassadors in their 16-foot Airstream Sport.
Click here to continue reading on to Part 2 of their Endless Caravan adventure, where Roberto explains how they incorporate a toddler into their adventuring lives.
Sign up for Endless Caravan updates so you never miss the next great adventure.