Episode 1: Adventure Equals Life
Episode 2: Adventure, with a toddler in tow
Episode 4: The best way to travel with kids
When our son was two months old, we were in a remote area of Mexico and he was inconsolable. He cried and cried, and we had no idea what it was that was making him so upset. We tried to feed him. To rock him to sleep. Nothing would soothe him.
We didn't know it at the time, but he had colic. It's something that affects a lot of babies, but for us – here we were in the middle of nowhere. We couldn't get out quickly, and we had a baby that was waking up the hills around us with his lungs. Obviously, we were very stressed about getting him to a doctor – especially being brand new parents. As is the case with any baby who has colic, the stress passed and everything was ok. We learned a lot, and we were ready for whatever came next.
"There will always be misadventure. Getting through it makes us stronger as we grow through the experience together."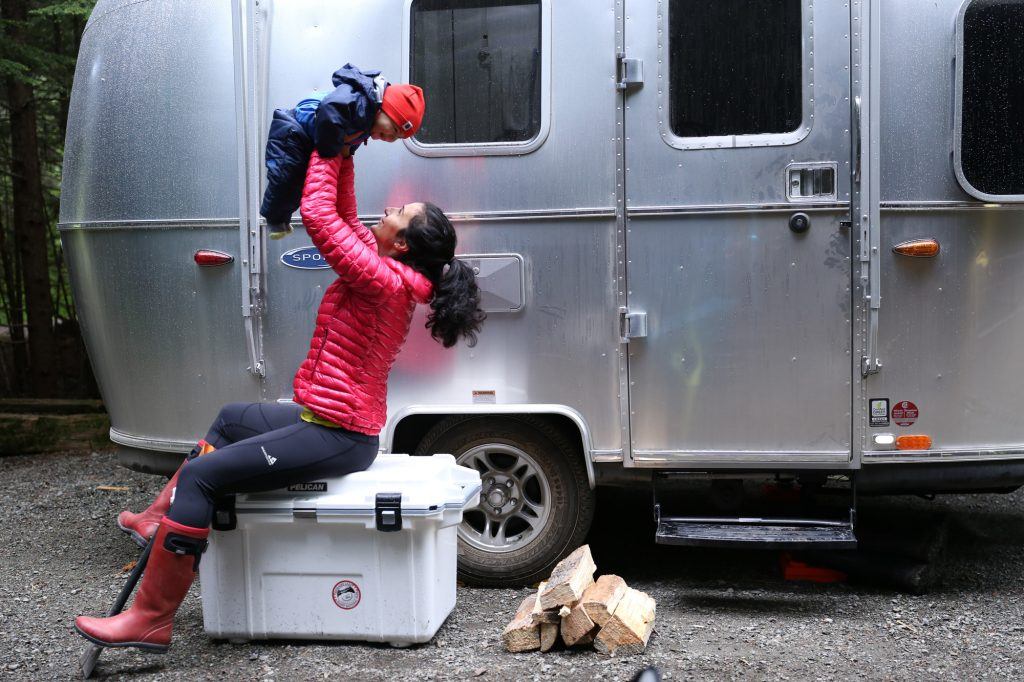 And that's adventure. There will always be misadventure. Getting through it makes us stronger as we grow through the experience together.
Around the time that our little man was eight months old we took a 12-day canoe trip to the Northwest Territories, up in the far north of Canada. It was the beginning of September, when temperatures are below freezing at night. The trip was full of portages where we were required to carry the canoe and all our supplies between bodies of water – a lot of gear even before we added an 8-month old to carry around.
The plan was that we'd be picked up at the end of our trip by a floatplane. Even though we'd prepared well, we couldn't avoid a tricky situation near the end of the trip: We ran out of diapers. With the temperatures dipping below freezing, we couldn't let the little man be wet at anytime. We sacrificed a few shirts and a sleeping bag to get us through. When the floatplane arrived, the pilot, who had children of his own, brought us three sizes of diapers.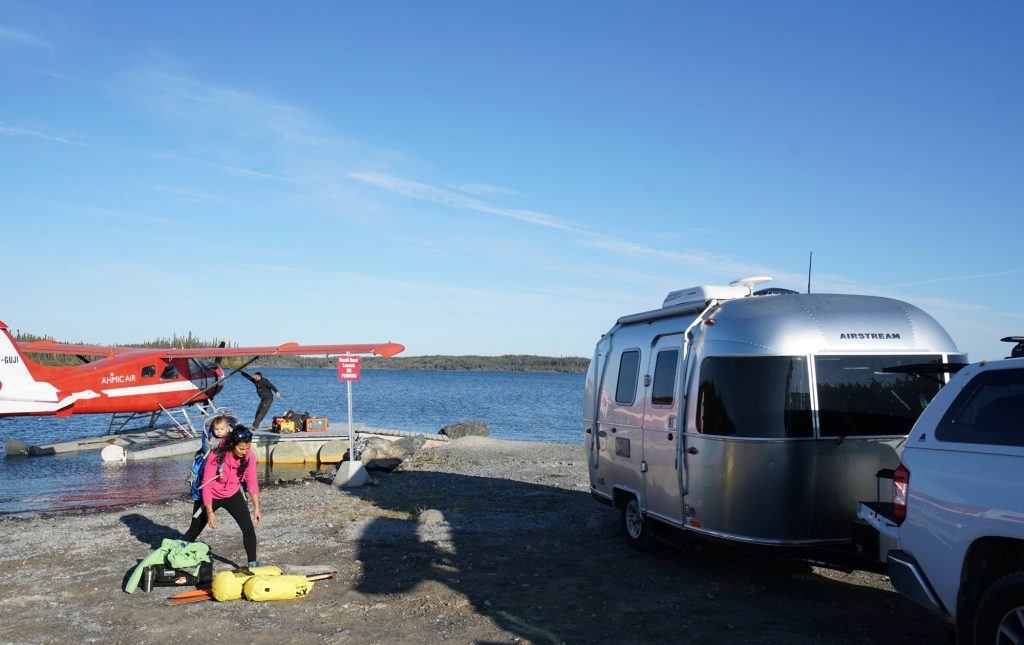 On this particular trip, we were all so ready to get back to the comforts of Happy (our Airstream) for warmth and showers and some downtime.
The reality of any trip we take is that the potential for misadventure is what makes them adventures in the first place. It's nearly impossible for a trip to go perfectly, and what I've learned is that it's all about how you react when things go wrong. It's best to pause and decide how to deal with the situation. If you react with action and not stress, you can make it through some pretty trying times. Of course, this is true whether you're at home in the suburbs, or out in the wild.
We try to remind ourselves that afterwards we'll look back and laugh, even if the furthest thing from our minds at the time is laughter.
I think I learned this the hard way. Simply reacting with emotion isn't going to make things any better. It's only going to make things worse. I reacted the wrong way plenty of times before I learned to respond with action. My wife and I started to understand this before the little man was born and over time we have conditioned ourselves not to react the wrong way. Between weather, illness and adventures in the backcountry with a toddler, we are constantly practicing reacting with action.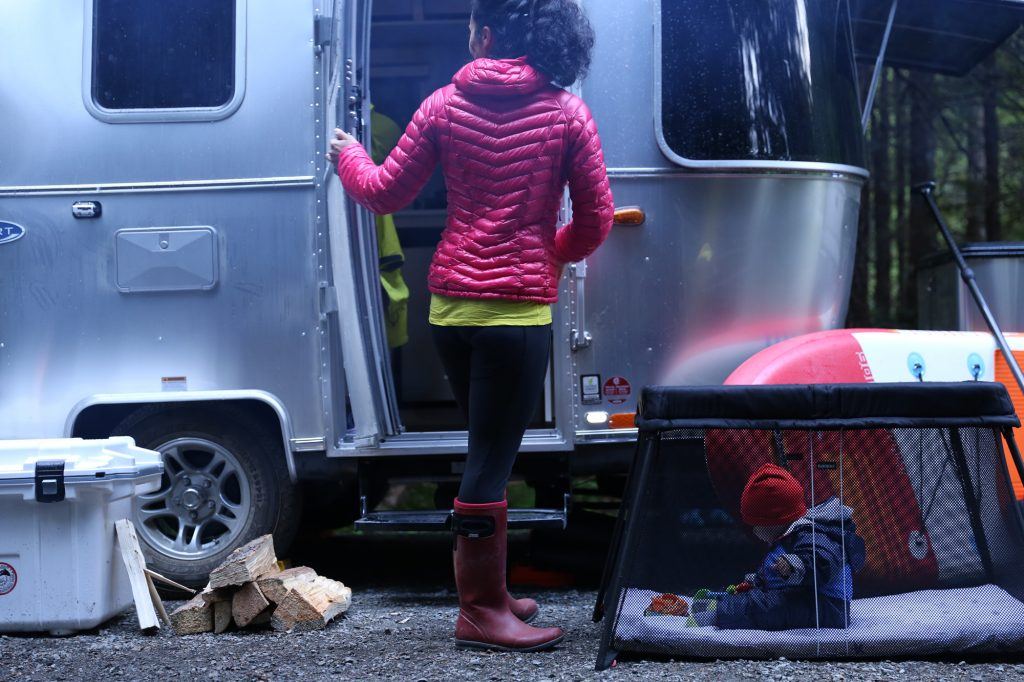 Of course, just when we think we have it figured out, we decide to go and add a new baby to our family. Soon, the three of us will become four.
Roberto and Bella Gibbons are Airstream Ambassadors in their 16-foot Airstream Sport. Come back next week for Part 4 of their Endless Caravan adventure, where Roberto shares more about some of the tricky situations they've found themselves in while out adventuring.

Sign up for Endless Caravan updates so you never miss the next great adventure.