You may have read Airstream founder Wally Byam's creed. It's inspirational — aspirational — and hard is the heart that doesn't feel a sense of wanderlust and warmth toward one's fellow human beings upon hearing it.
To see it in action, you only have to meet James Schaal.
The Roanoke, Virginia, native is just 20. Not long out of high school, he works for his parents' catering business. But that's far from a complete description of James.
Consider that he built a tiny house when he was just 14 and lived in it on his parents' 12-acre property through high school.
Consider that he drove across the country on a solo trip towing his Airstream Basecamp at 19, exploring the Grand Canyon, Yosemite, Zion, Bryce Canyon, Arches, Joshua Tree and San Francisco along the way.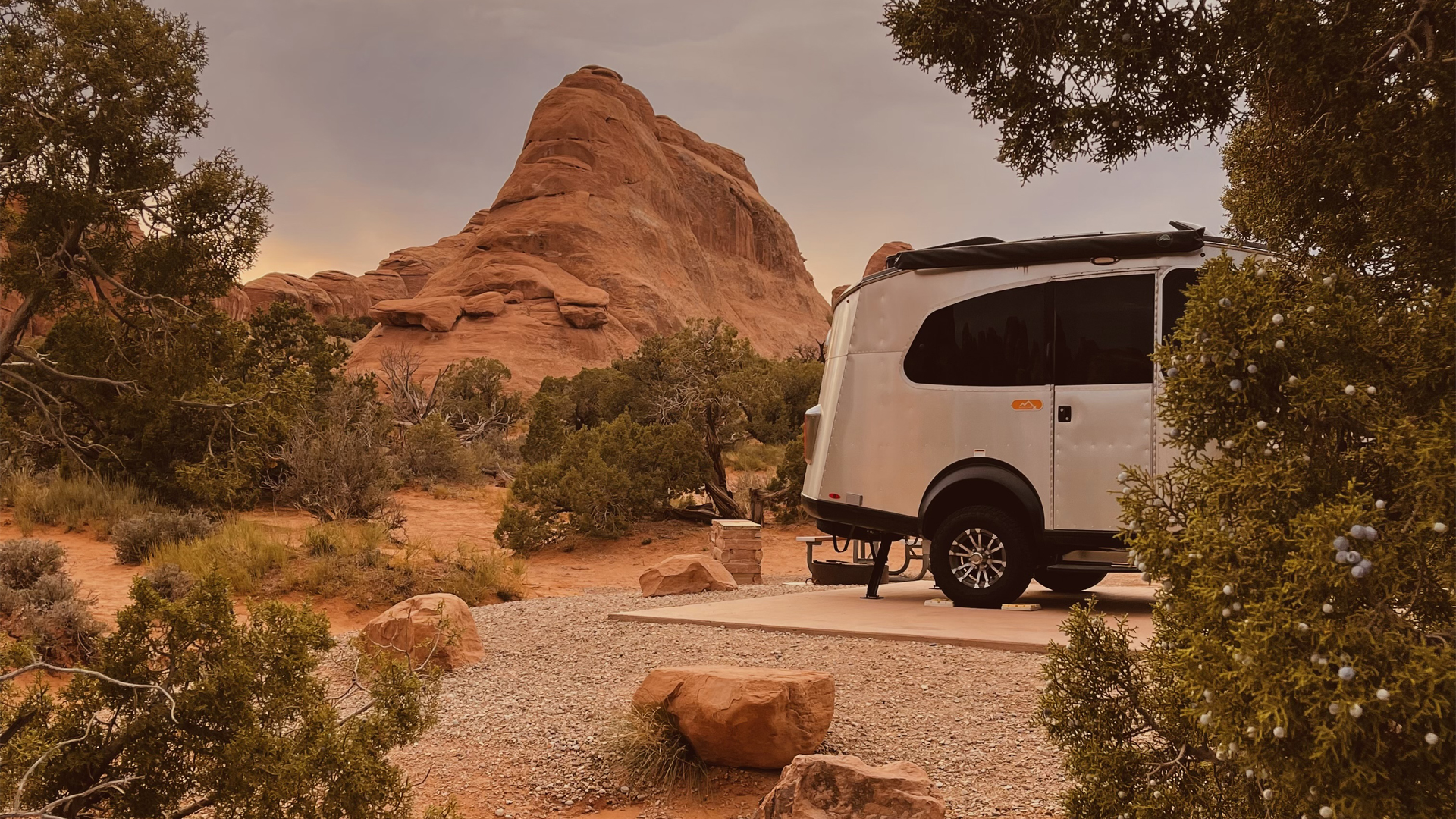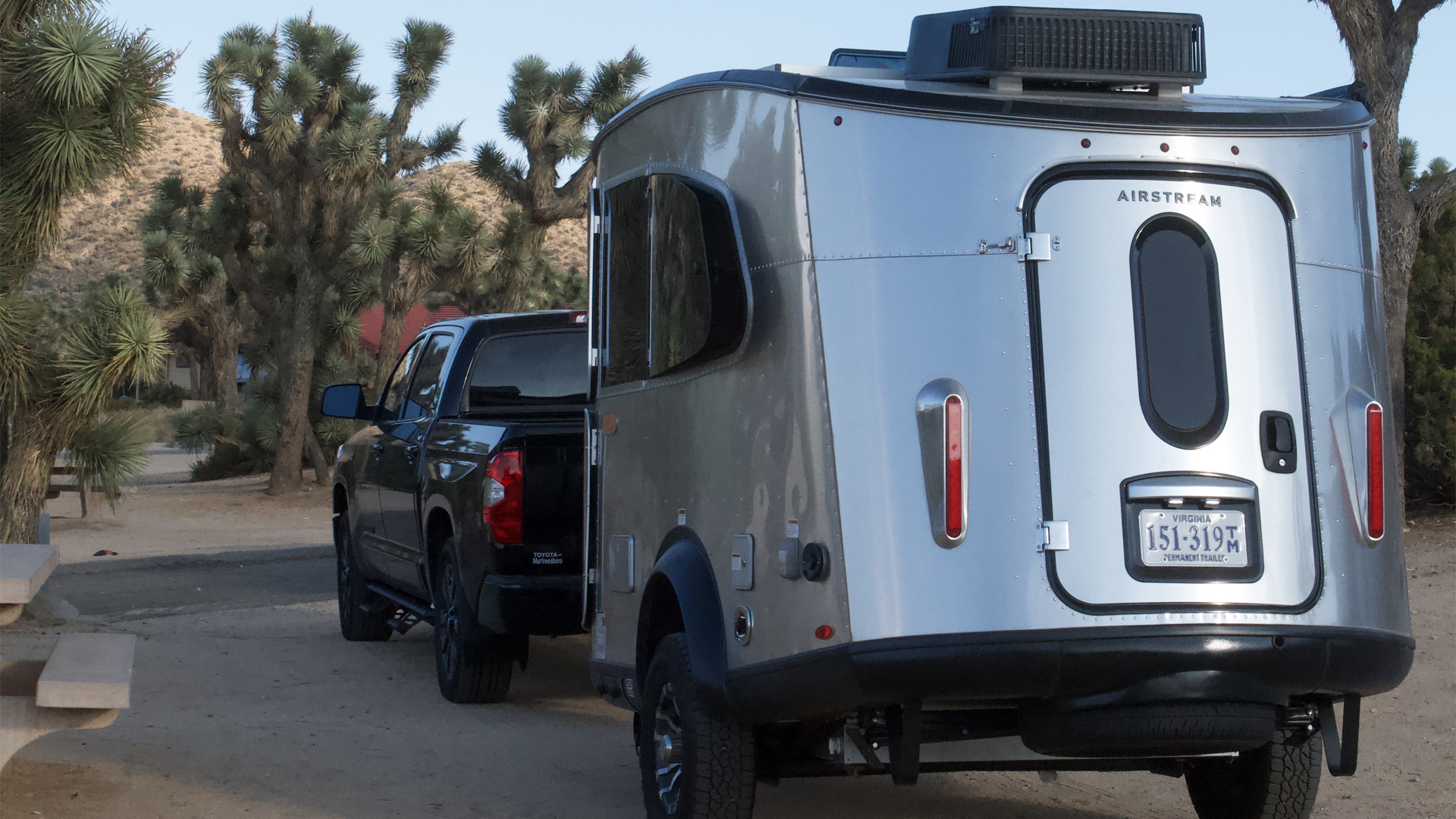 Consider that he's renovated or co-renovated four Airstreams already, using skills he's picked up from fellow Airstreamers, with dreams of a future business in Airstream restoration one day.
The third vice president of his vintage Airstream club — soon to be second — James might be not just one of the youngest Airstreamers on the road, but also one of the best embodiments of Wally's "venturesome spirit."
It all began when his parents purchased a new Airstream.
"We were like, well, now we need an old one," James remembers with a laugh. "So, we bought a 1966 Caravel shortly after. And when we bought it the only thing that it had was the frame and the shell. There was nothing on the inside — you could see the asphalt — so it was completely bare bones. And we kind of just started to tackle that head-on."
While that might still be James's first love, the 1947 Curtis Wright Clipper that's next in his project lineup will compete to be his favorite with the 1960 Caravel that he's also renovated. Both are rare finds, and both will be era and period correct.
While James was able to learn some trade skills via his high school, it wasn't the only way he acquired the wide range of expertise necessary to restore these aluminum beauties. He's crowdsourced much of the know-how from the Airstream community, which has embraced him.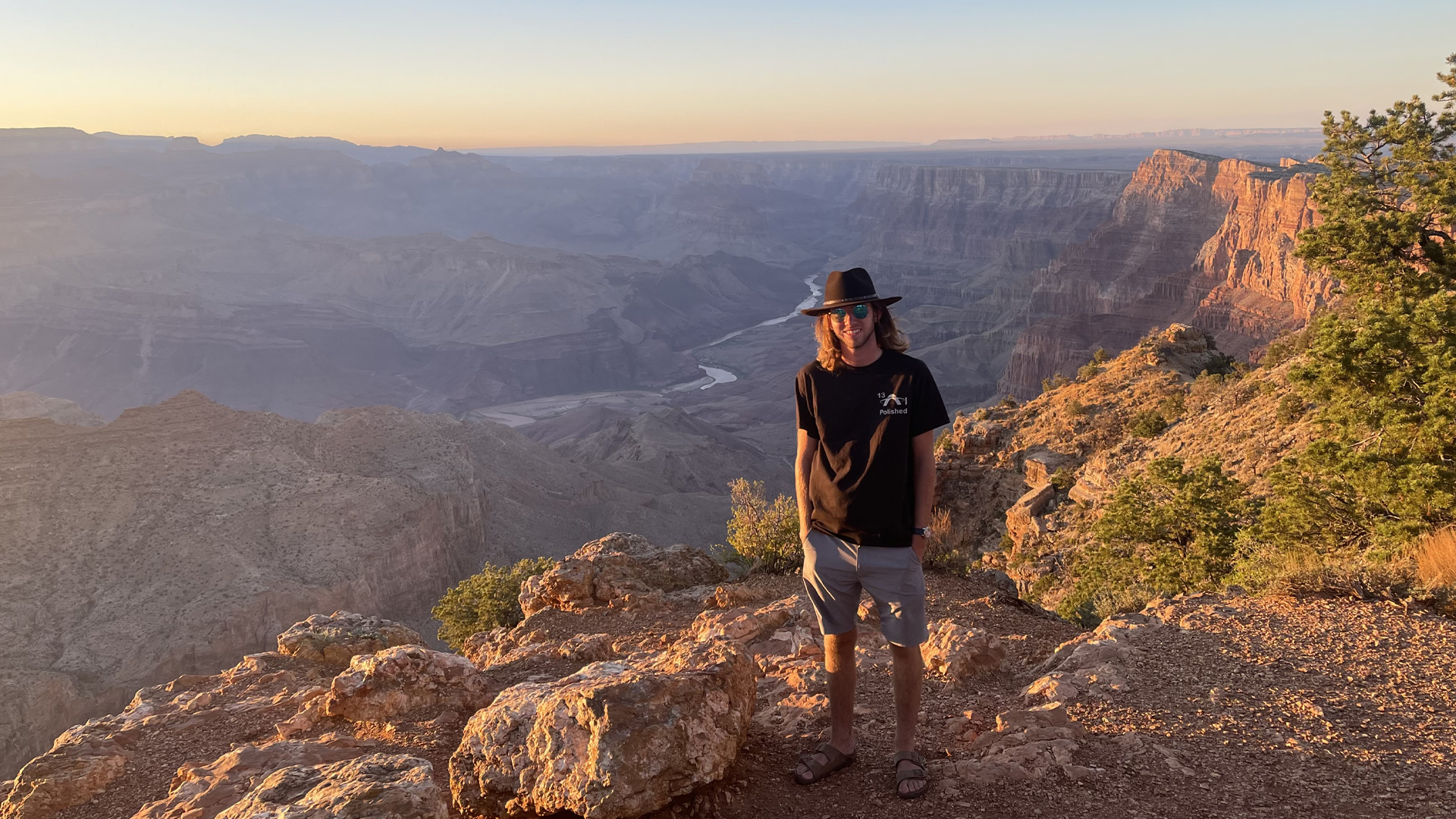 "I just love meeting new people," James says. "I love campfire hopping. And people just have opened their arms to me. I am young — I'm the youngest Airstreamer, I believe, at 20. So, there's a gap between ages. But it's just crazy how people can see through that, and it's just this big, welcoming family."
While James has a passion for exploring, much of his travel is dedicated to the Airstream rallies that, as Wally had hoped, "provide an endless source of friendships, travel fun and personal expressions."
One of his favorite gatherings was the grand opening of the Heritage Center, at Airstream headquarters in Jackson Center, Ohio, where he was invited to display his 1960 Caravel. But his enthusiasm for the community is expansive and contagious.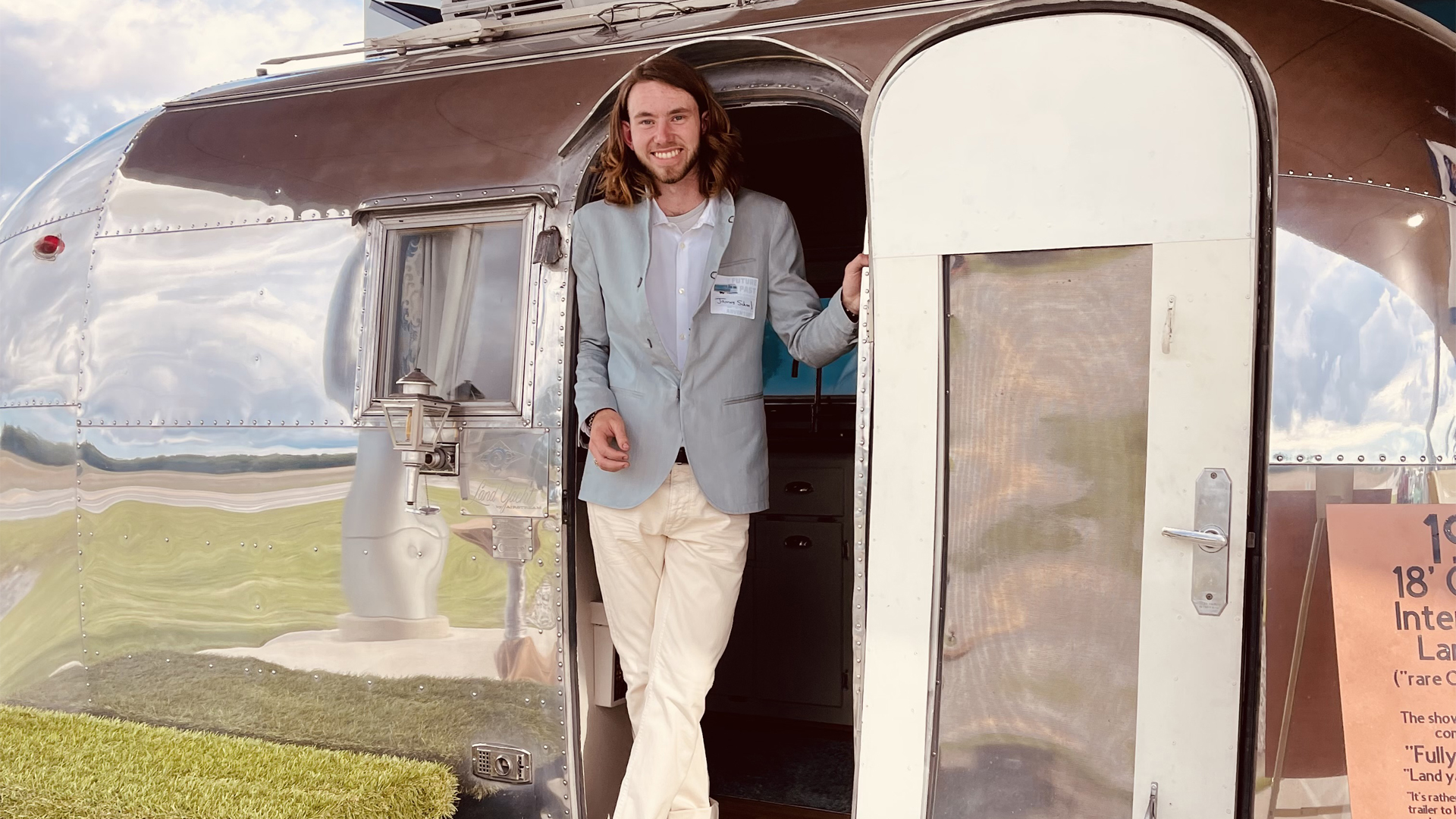 "I just love the experiences," James says. "And I love the community where people welcome you into their homes and you're able to stay with them and learn from them, and they teach you their trade, like metalworking and woodworking, and just the open arms of the community."
"They're taking their time out of their day in their lives to teach me and help me grow for my restorations and whatnot. So that's really cool with the whole Airstream community. You can just go out and learn through that."
James has had a few opportunities to return the helping hand. "This past spring, I attended my local unit Airstream rally in Myrtle Beach," James says. "One morning I got a phone call at 7 a.m. from a fellow Airsteamer with a frantic voice on the other end shouting, "James — I need your help! My roof vent just flew off!" So I quickly ran out of my trailer to go and help, which involved holding down the roof vent with a broom while standing on top of a truck in gale-force winds while waiting for more people to come and tape it back in place. As we are standing there, we are drawing in a crowd of spectators. After about 30 minutes, we were able to get another person on the roof to tape the vent before more bad weather arrived."
From his first project, outfitted with a queen bed, wine fridge and lounge for his mom, James has added four more vintage travel trailers and a Sprinter van to his renovation fleet. With his parents, who have a handful of Airstreams of their own, he's considered starting a business to rent them out. James also is launching a podcast, the Airstream Chronicles, where he'll share the stories of the places he travels and the people he meets along the way — something those fellow travelers can listen to while they drive. Ultimately, James hopes to launch an Airstream restoration company.
Right now, he's growing into his role as an Airstream ambassador. James and his dad are avid collectors of Airstream memorabilia and big fans of Wally Byam. They recently acquired one of Wally's books, Fifth Avenue on Wheels; Trailer Travel Here & Abroad. "It's really cool when you're reading it," James says. "You can hear Wally's voice as he's talking through the pages, and his little hacks and whatnot that he had for traveling. We just embrace Wally to the fullest extent."
It's fair to say that the sentiment would be mutual. Through his renovations and restorations, James is serving to "refine and perfect our product by continuous travel-testing over the highways and byways of the world." He's already playing a part "in promoting international goodwill and understanding among the peoples of the world through person-to-person contact." And he's well on his way to leading "caravans wherever the four winds blow … over twinkling boulevards, across trackless deserts … to the traveled and untraveled corners of the earth."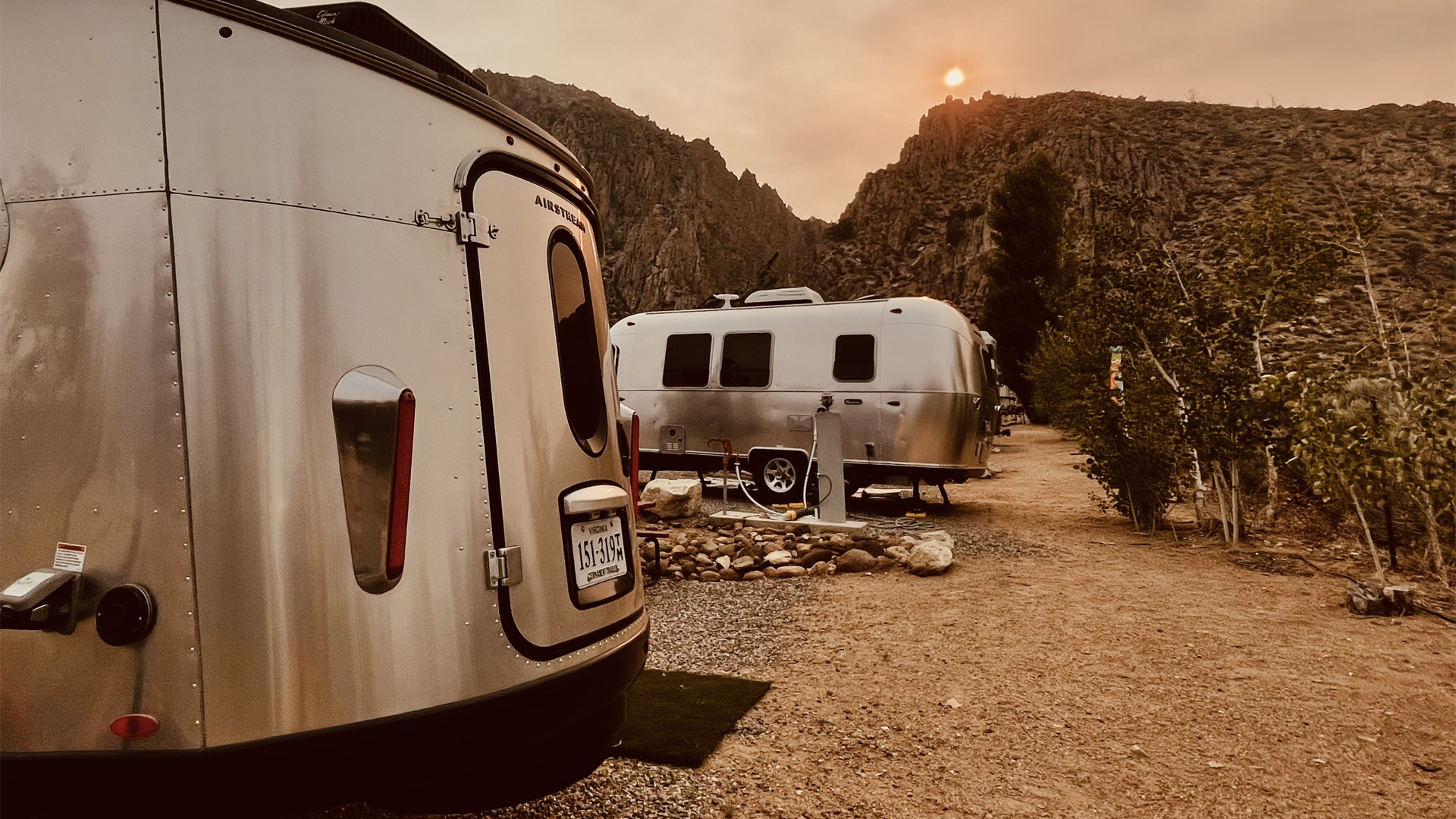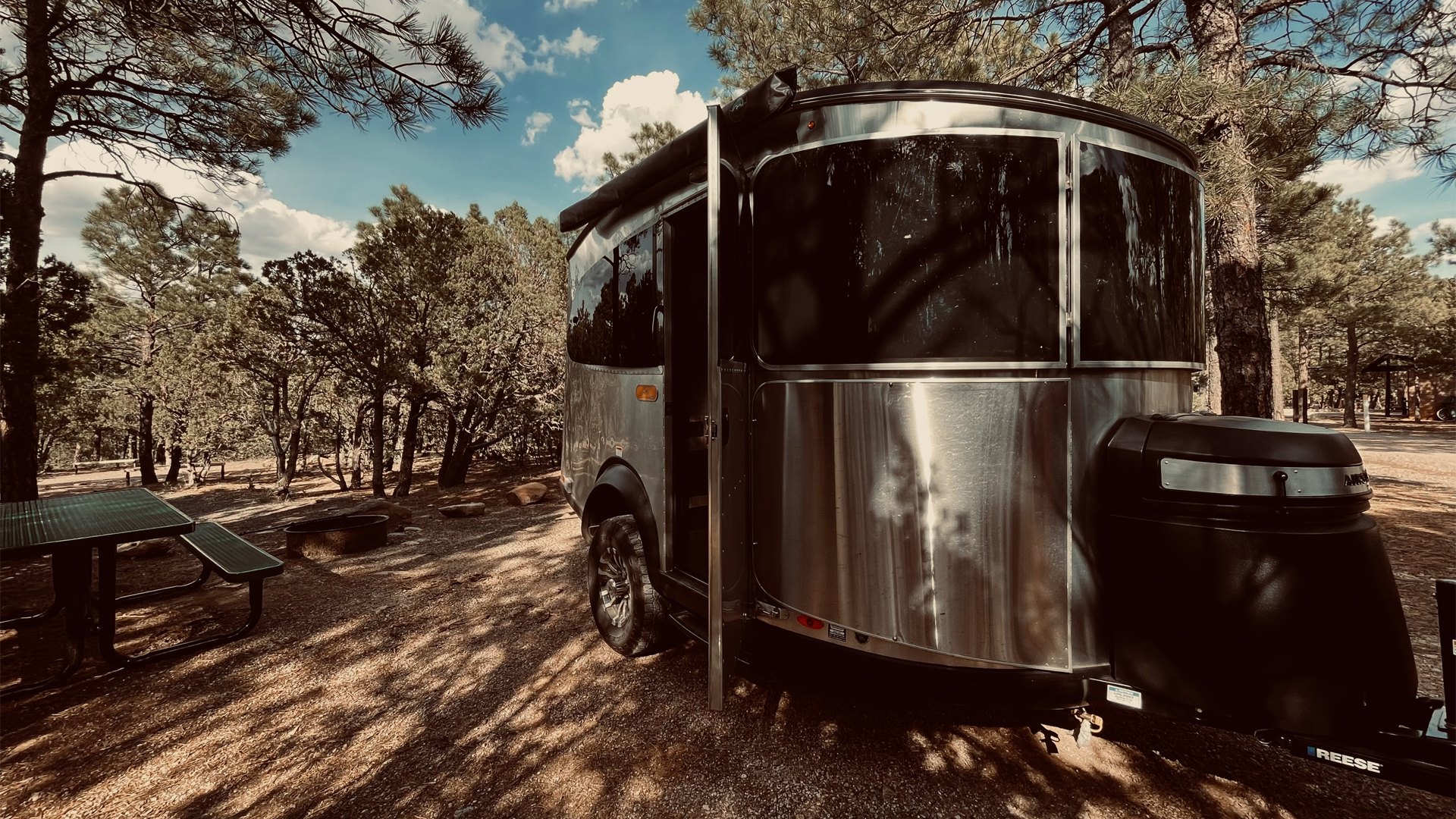 With his poise and accomplishments, it's hard to remember that James isn't old enough yet to buy a beer. And yet that makes it all the more fascinating to consider where his curiosity, resourcefulness and perseverance might take him down the road, especially for those who've watched him grow up since he joined the Airstream community when he was 14.
James has plans to make his way across the country again next year, heading up to Wyoming, down to California and back to Virginia. In addition to his upcoming podcast, he shares his adventures on his Instagram page at expedition_4wd. Chances are good you'll see him at an Airstream rally, or at a campfire near you.
"I'm trying to pave the way to meet as many cool people as possible and do as many cool things as I can," James says. Or, as Wally might put it, "to keep alive and make real an enduring promise of high adventure and faraway lands."
Thanks, James, for reminding us that you're never too young — too anything — to live the Airstream dream.