As technology developed in the 1930s, the world of photography exploded. One-of-a-kind moments were captured on camera with Airstream travel trailers in ways that had never been done before. Whether it was on one of Wally Byam's epic caravans or a leisurely trek across the country, photographers found a way to showcase Airstream's modern look and the joy it could bring. One of these photographers, Ardean R. Miller, III, composed such stunning images that they continue to inspire the Airstream world nearly seven decades later.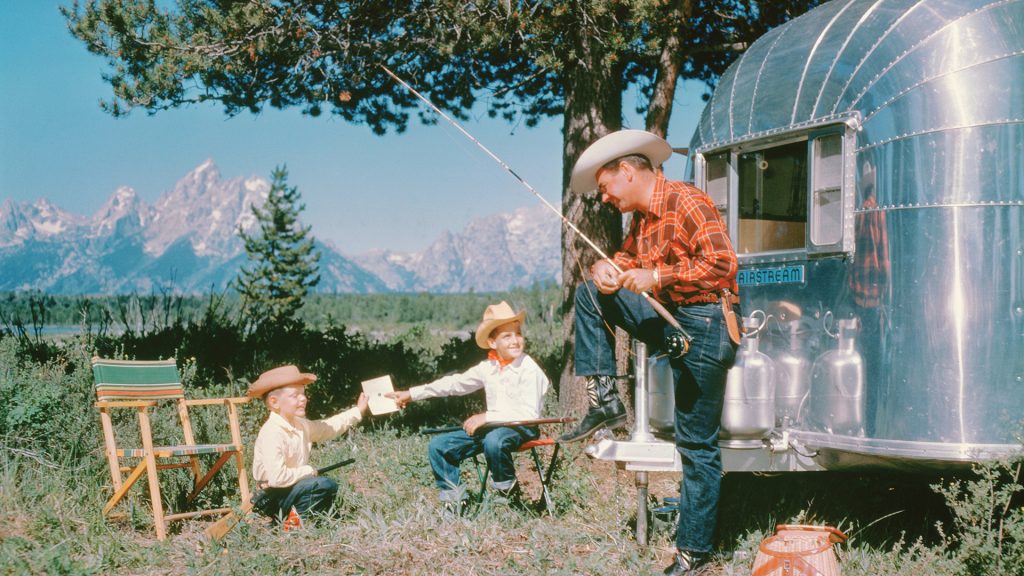 Ardean Miller was born in 1915, and was interested in photography at a young age. He first began his career working for Eastman Kodak in the 1930s. During World War II he worked as a military photographer, and became well-known for his work photographing the reenactment of war scenes and the horrors of the Buchenwald concentration camp in Europe for the Department of Defense. Many of the photos were put on display in museums afterward. Miller and another photographer, Frank Errigo, helped integrate color images into American society, because they were the only two photographers creating color photos for the Army.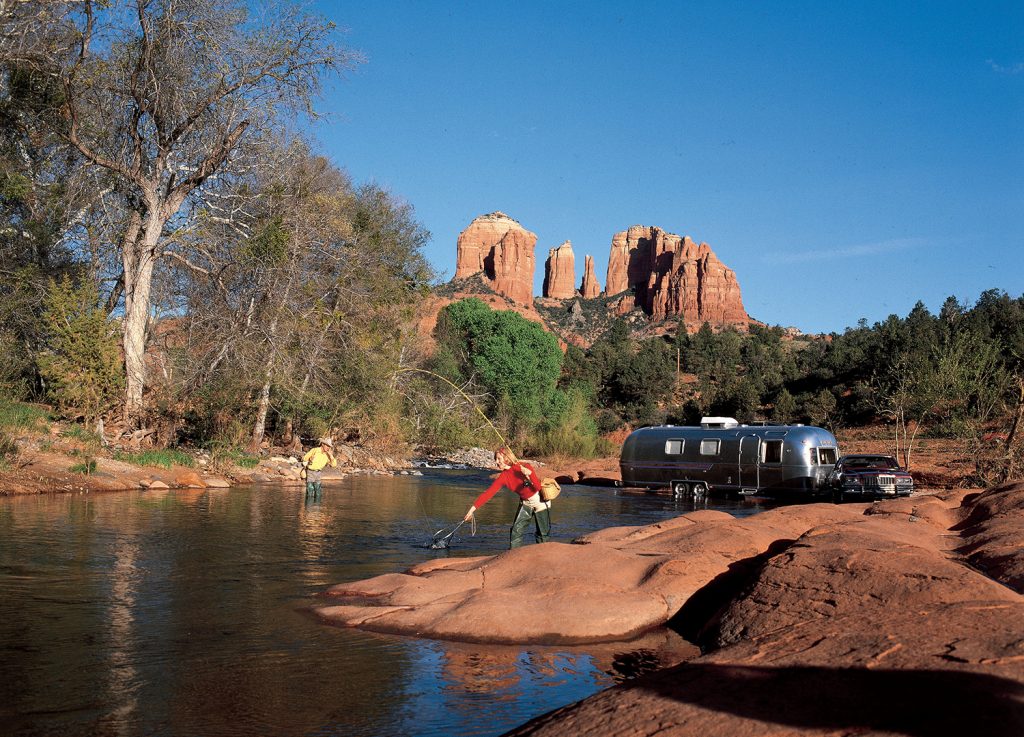 After the war, Miller wanted to utilize his expertise in his own way, as a freelance photographer. Several companies hired him on contract, which he took turns working with throughout each year. He began working with Wally Byam in the early 1950s, and signed summer contracts with Airstream to photograph for marketing purposes. He enjoyed this work because he could often have his family with him as he traveled around to find the best shots. Ardean's new freelance work was not only a job, but a hobby and a way to spend time with his family.
Miller stood out as a photographer during his time because he was one of the first to use Kodachrome, a color reversal film. His images were some of the clearest and most vibrant in the industry. His talent and creativity as a photographer became so widely known that he earned the Leica Medal in 1937, the highly sought after award in the world of photography. It was even featured in the 1938 World's Fair.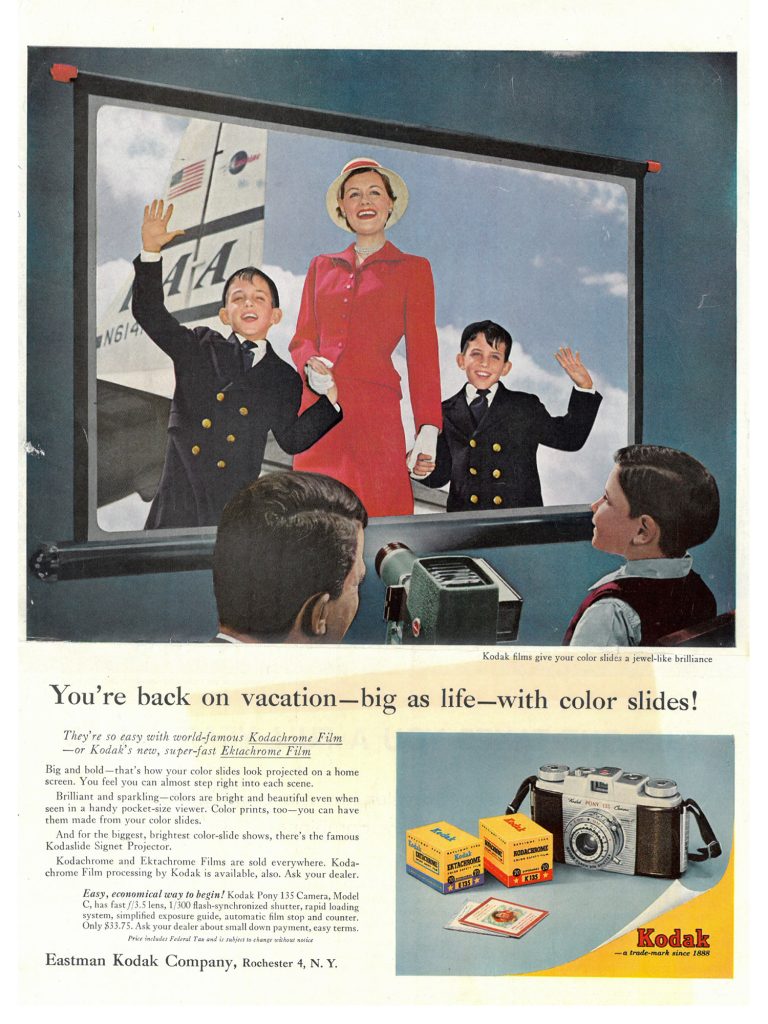 Later in his career Miller photographed Airstream's 1956 European Caravan for a 1957 article in National Geographic titled "Through Europe by Trailer Caravan" written by Ardean's wife Norma Miller. The article and its vivid photographs captured the adventurous journey from the streets of Dusseldorf to the canals of Venice and beyond. The photos offered a different perspective from Adrean's typical Airstream photography, as they primarily showcased his family and their travels rather than marketing the travel trailers.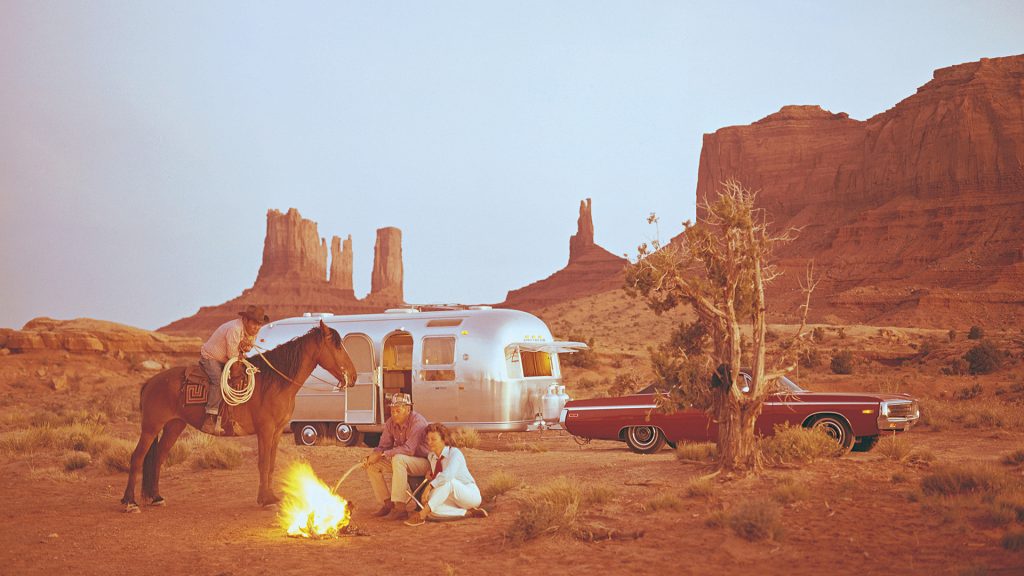 Ardean was loaned one or two travel trailers during each summer that he worked for Airstream. He chose a central location to focus his shoots around each summer, and stayed local to that area. His exterior shots with the travel trailers got the most attention because of the staging, which produced a realistic quality. He traveled all over the country, as well as through Mexico and Canada. His favorite place to shoot was the Triangle X Ranch in Wyoming, where he could capture a field, mountainside, or wildlife backdrop all in one place. Although models were hired for the shoots, Ardean's wife and three boys were often featured in photos as well. 
Ardean Miller was always intentional in the work that he did. Whereas some photographers simply took photos of a product, Miller became familiar with the spots where he chose to shoot and created a scene around the product. The scenes he created normally involved people, and the photos told a story. Ardean Miller recognized that the Airstream wasn't the end of the story—it was a shiny, comfortable home that equipped people for the adventures they had always dreamed of. This approach was iconic for Airstream's marketing, because individuals were looking beyond the trailer's amenities towards the community and opportunity for adventure that Airstream provided.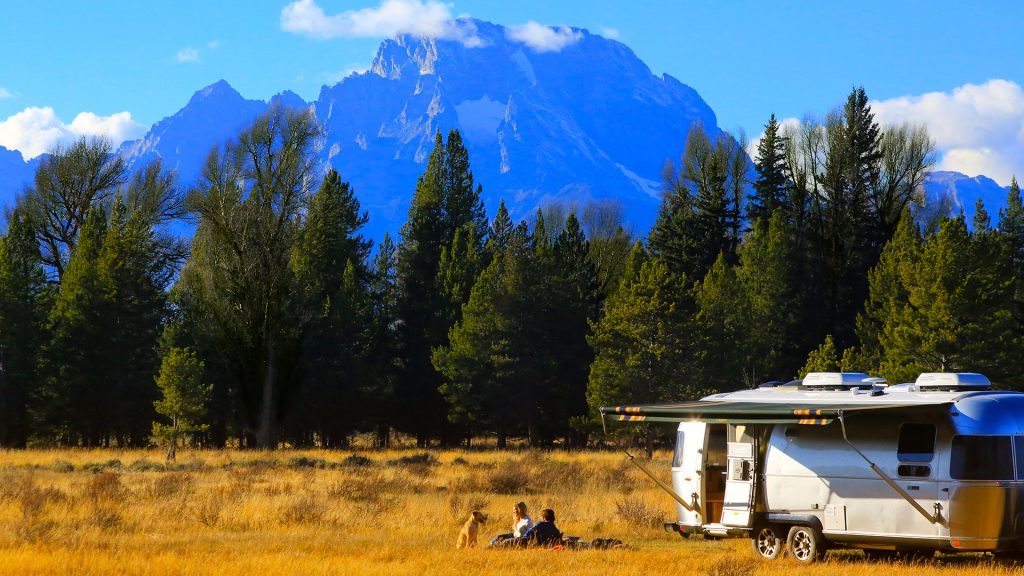 Miller's success inspired his own children to be creative. His three boys also became photographers as they grew older. Their interest peaked out of growing up around cameras and their father telling them to keep away from his expensive cameras for fear of them being damaged. In a reverse psychology fashion, with a few camera mishaps along the way, all three boys developed a passion for photography in their own way. Ardean was proud of his sons as they followed in his footsteps. In 2007, the history of the Miller family and Airstream photography came full circle when the brothers shot a campaign for Airstream. They continue that tradition today, bringing the same passion and talent as their father for selecting the perfect location to capture the Airstream promise of adventure.   
View additional Ardean Miller photography below.