Watch how to connect and fill the the fresh water (potable) and city water tanks on the Airstream Basecamp for your next adventure.
The water hookups are located behind the tire on the driver side of the trailer.
The fresh water tank is located on top and is protected by a lock door. Unlock the door, twist off the cap, and fill with a potable water hose. There is a small vent on the same panel to allow air to escape while filling with water.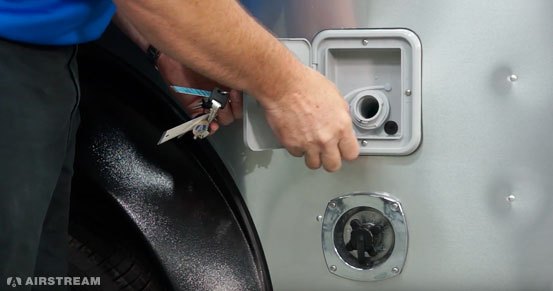 The city water hookup is on the bottom. Twist off the cap and attach the potable water hose directly to the nozzle. The port has a built in regulator at 50 p.s.i.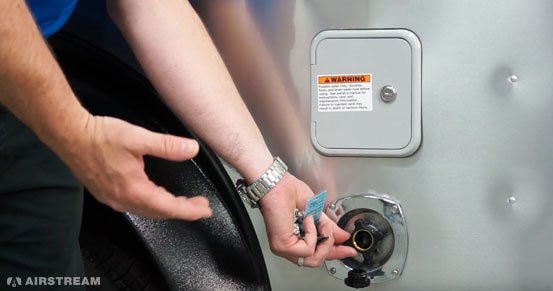 See more how-to videos and walkthroughs for both Airstream Travel Trailers and Touring Coaches. Click the button below to search the how-to archive.
Learn more about the Airstream Basecamp Travel Trailer. Visit the Basecamp product pages or click below to download a brochure.