Her Way and the Highway is an email series celebrating the vibrant community of Airstreaming women. Featuring inspirational stories, road-tested recommendations, and expert advice from women who hitch up and hit the road, Her Way and the Highway comes straight to your inbox every week.
While we are bound together by our love of riveted aluminum, the requirements for the perfect campsite differ wildly between individual Airstreamers. Some prefer a remote boondocking site off the beaten path while others want the hustle, bustle, and community of a traditional campground. Some want to lock down reservations months in advance. Others prefer life in the fast lane, swinging into parking lots and free campgrounds wherever they find themselves each night.
The good news: There is something out there for everyone.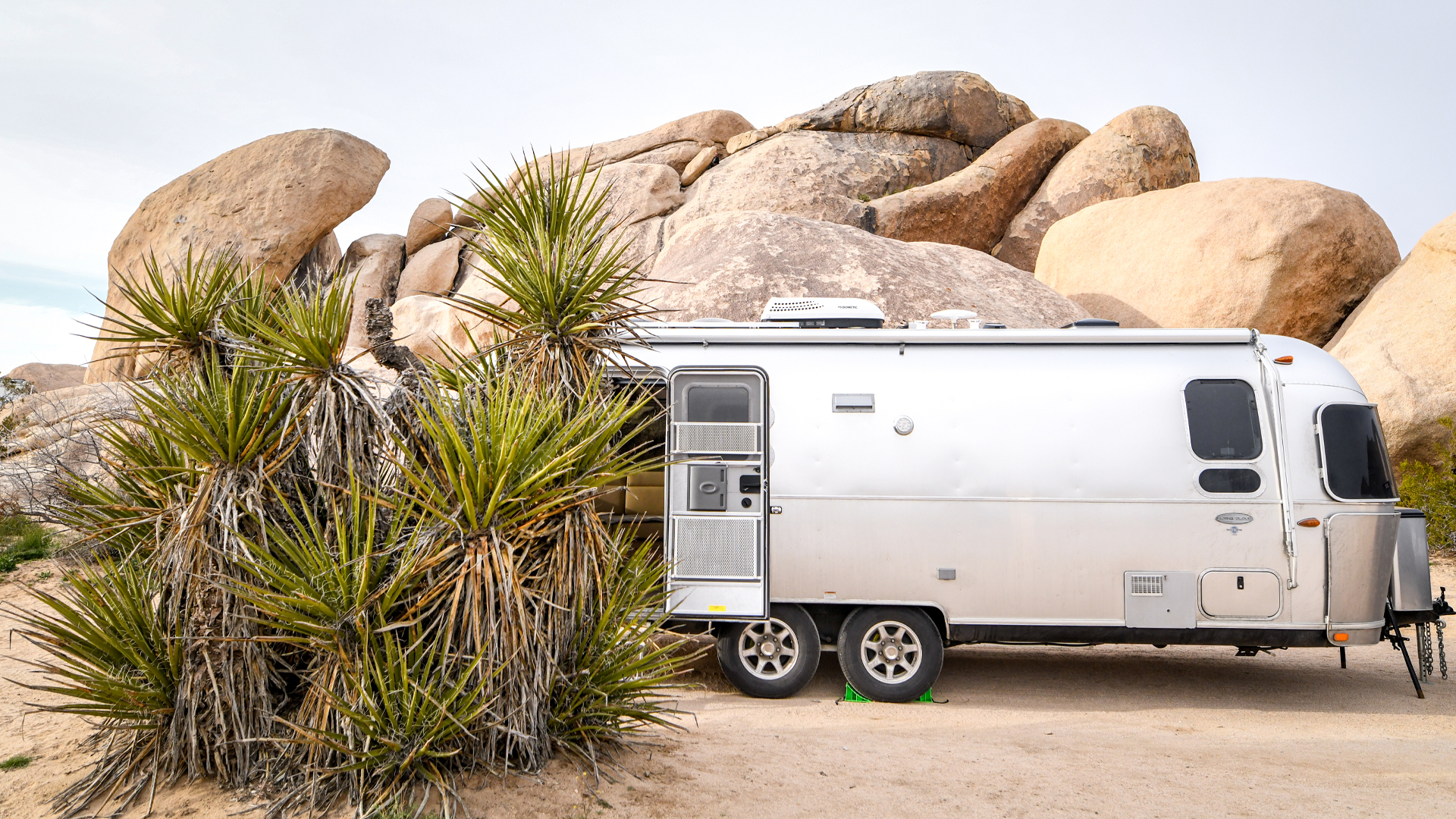 Resources
With RVing becoming more and more popular – and campgrounds filling fast in a world coming out of its shell as travel restrictions ease – new resources for finding places to camp are popping up everywhere.
What follows are some recommendations of our favorite resources, apps, and websites for finding the perfect campsite. But our best advice is this: Get to know the Airstream community – on blogs, in person, and on social media – and search out their recommendations when possible. One of the best ways to find the perfect campsite is to let someone else find it for you, and there are dozens of great social media groups, Airstream ambassadors, and experienced travelers who love to share their recommendations. Start following a few online Airstreamers, keep a running list of great campsites they share, and soon you'll have your very own campsite bucket list. Best of all: You can rest a little easier on the way there knowing that an Airstreamer has already vetted the location.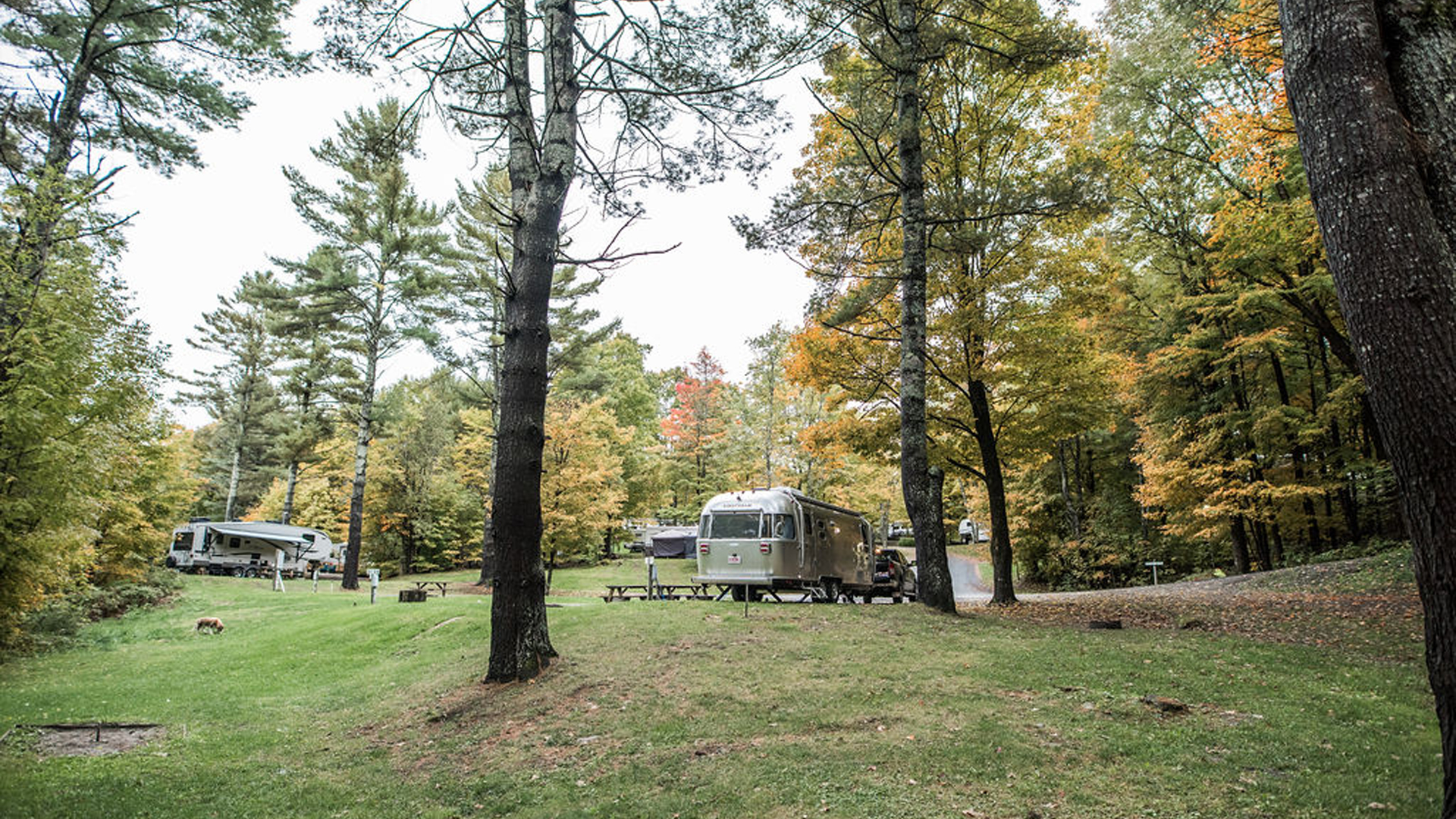 Apps and Web Sites for Reserving a Traditional Campground Spot
Following Airstream ambassadors and other Airstreamers on social media is a long game – and sometimes you don't have time to wait it out. If you need a campsite now (or next week, month, or year) we've got a couple of recommendations for great apps and websites that will help you nail down a great spot (along with finding a dump station, avoiding low clearance, and other common RV issues).
Beyond the Campground: Hipcamp and Harvest Hosts
Hipcamp is essentially the Airbnb of campgrounds. It provides a database and booking platform to help campers find unique campgrounds. Most hosts are private landowners that allow paid camping on their property. Hosts offer everything from camping on their farm to glamping in school buses and treehouses. If you are looking for a unique stay, Hipcamp is a good place to start.
Harvest Hosts is a membership platform that connects small, local businesses like wineries, farms, breweries, and museums with RVers. Although the camping is free, you are expected to support the business by making a purchase of some kind. Harvest Hosts is another great resource for finding unique places to stay, support small businesses, and connect with people.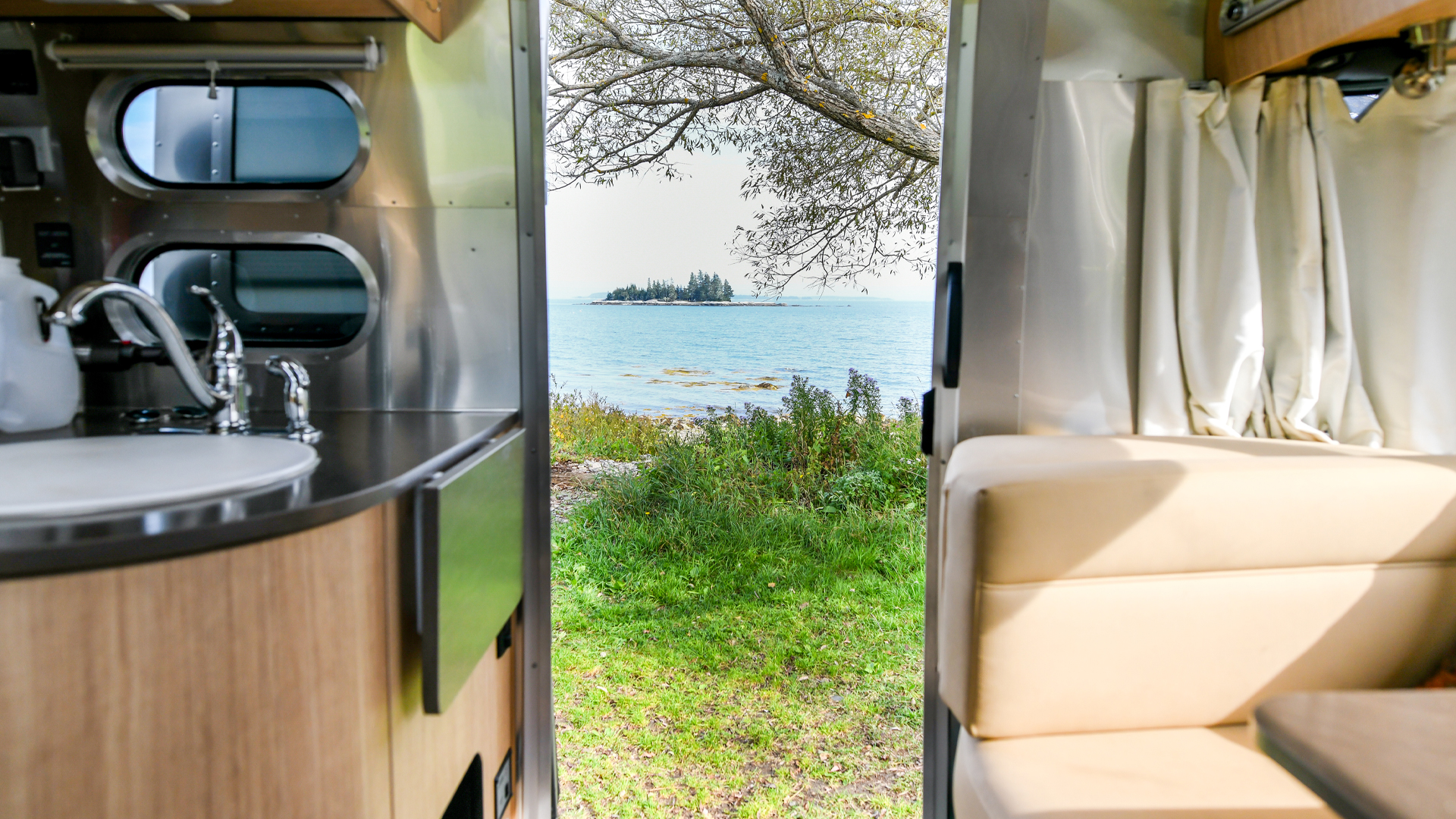 Campground 101
Campgrounds are popular for a reason. They often offer a variety of amenities from bathhouses to hookups to entertainment and access to incredible outdoor activities. One of the best things about a traditional campground like a KOA, a state park, or a private campground is that you can reserve a spot ahead of time, so you know you have a place to camp.
Of course, not all campgrounds are created equal. It is always a good idea to call ahead – we live in an internet-dependent world, but when it comes to travel and campgrounds it can be easier to simply pick up the phone and dial. Often,  you'll get better answers more quickly than you would digging through campground listings in an app. And while reviews can be helpful, they often only paint a partial picture.
Typically, campgrounds and sites within campgrounds come in three varieties: primitive, partial hookups, and full hookups.
Primitive sites and parks that only offer dry camping don't provide power, water, or sewer at your site. Some campgrounds don't offer any amenities other than a safe place to park.
Campgrounds with partial hookups generally provide electricity (and sometimes water) at your site.
Campgrounds with full hookups provide power, water, and sewer at the least. Some even offer cable TV and free Wi-Fi.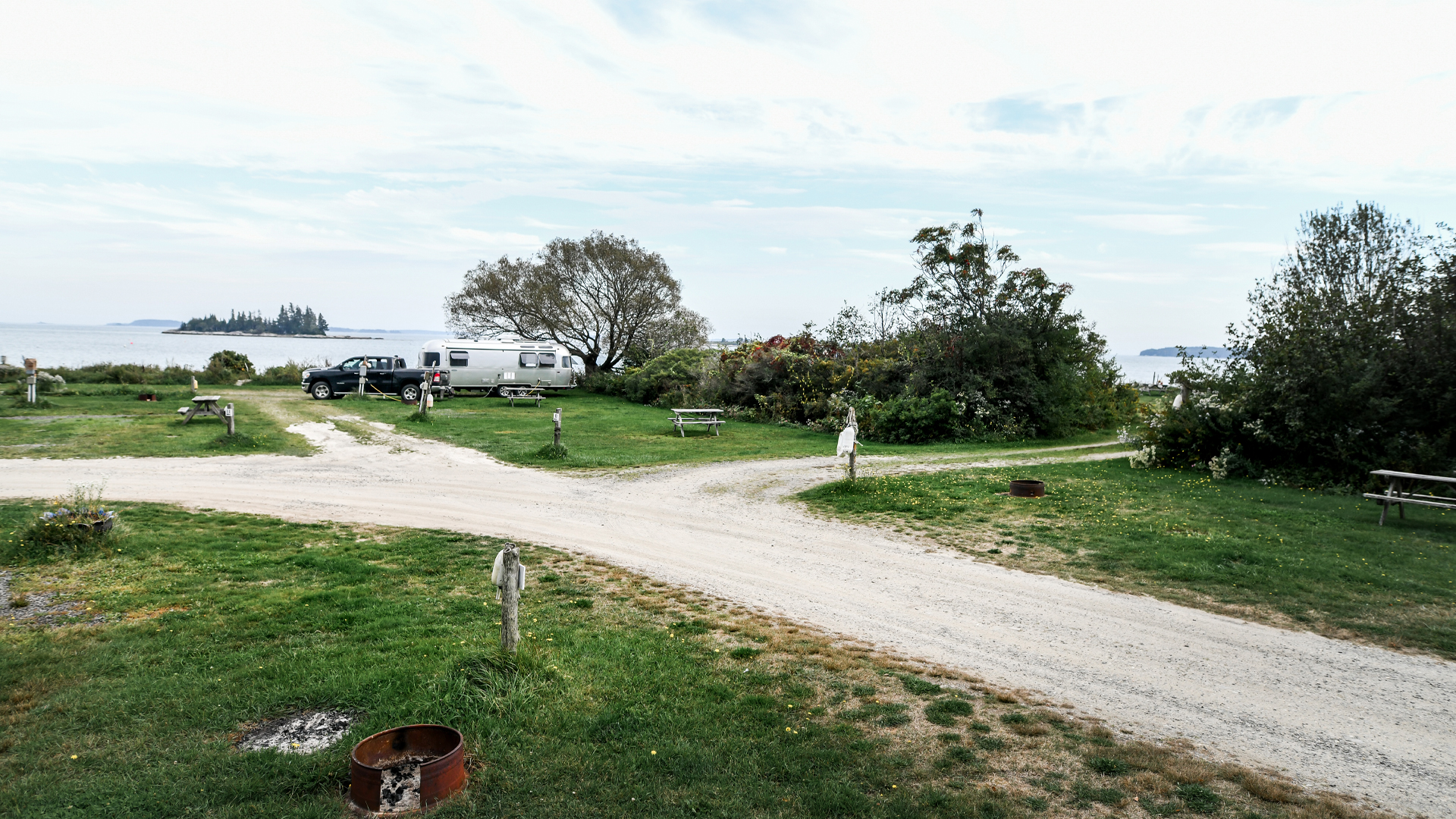 National and state parks tend to have more spaced-out spots than privately-owned campgrounds. If you are looking for extra amenities like laundry, showers, or a pool, always check the campground's website or call ahead before making any assumptions.
Most campground hosts and owners want to ensure you are happy with your stay. They can provide all kinds of useful information, and often can point you toward great options for local sites, restaurants, hiking trails, and more. If you have your heart set on a campground in a popular area during peak travel season, plan on making reservations well in advance of arriving in most cases.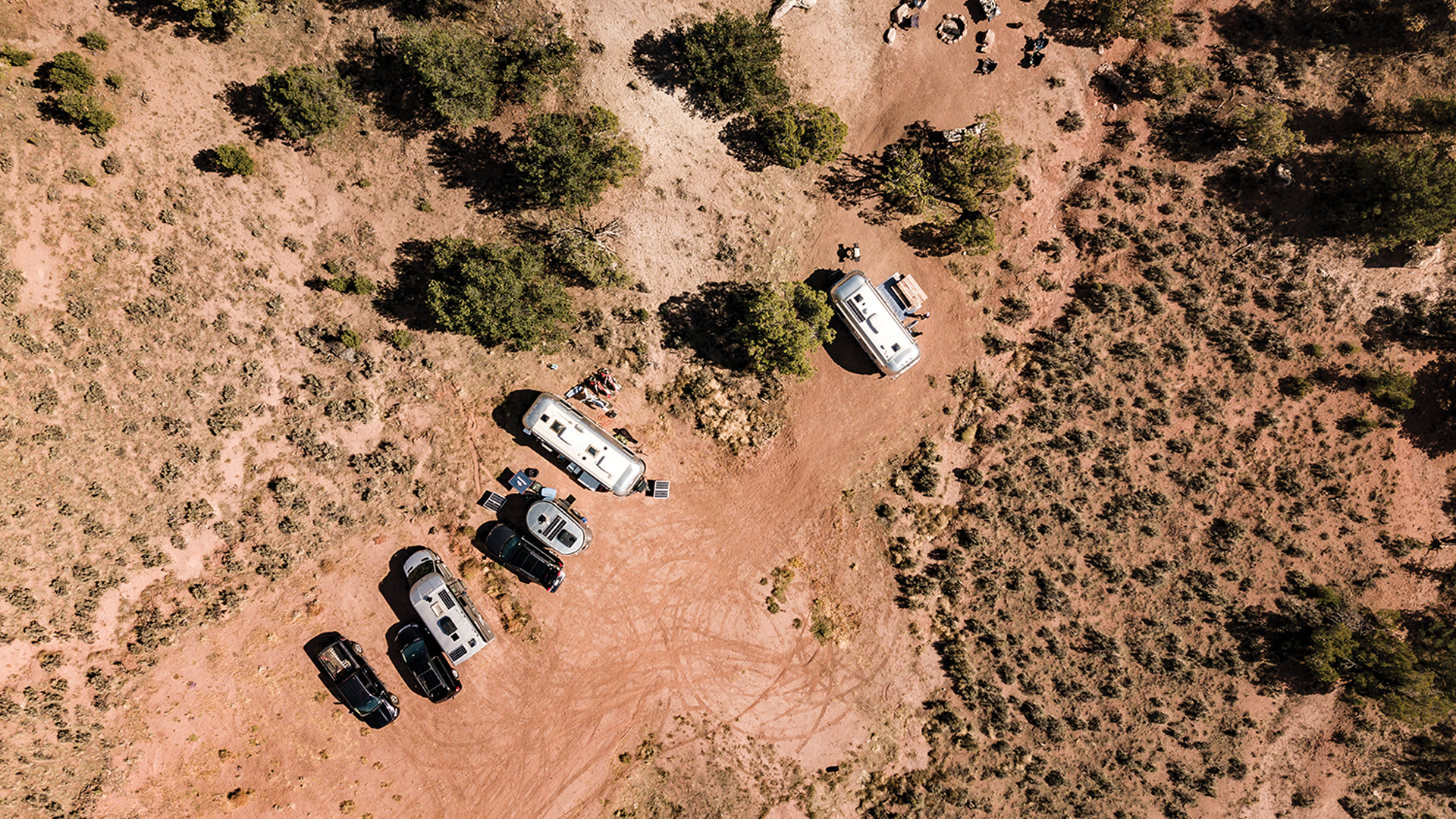 Free Camping
Some people love finding free camping while others can't be bothered. Free camping often takes a little more time, skill, and preparation, but the payoff can be incredible. You simply won't find the solitude and views afforded by a great boondocking site while camping in a traditional campground. The trade-off, though, is lack of hookups: It's rare to find free sites that offer traditional amenities. Free camping usually means dry camping, which can be a fun challenge: Depending on how long you dry camp, you can really get a feel for your resource use.
Most public lands have limitations on the length of your stay (usually capping at 14 days – check local restrictions before camping). Many national forests also offer free dispersed camping.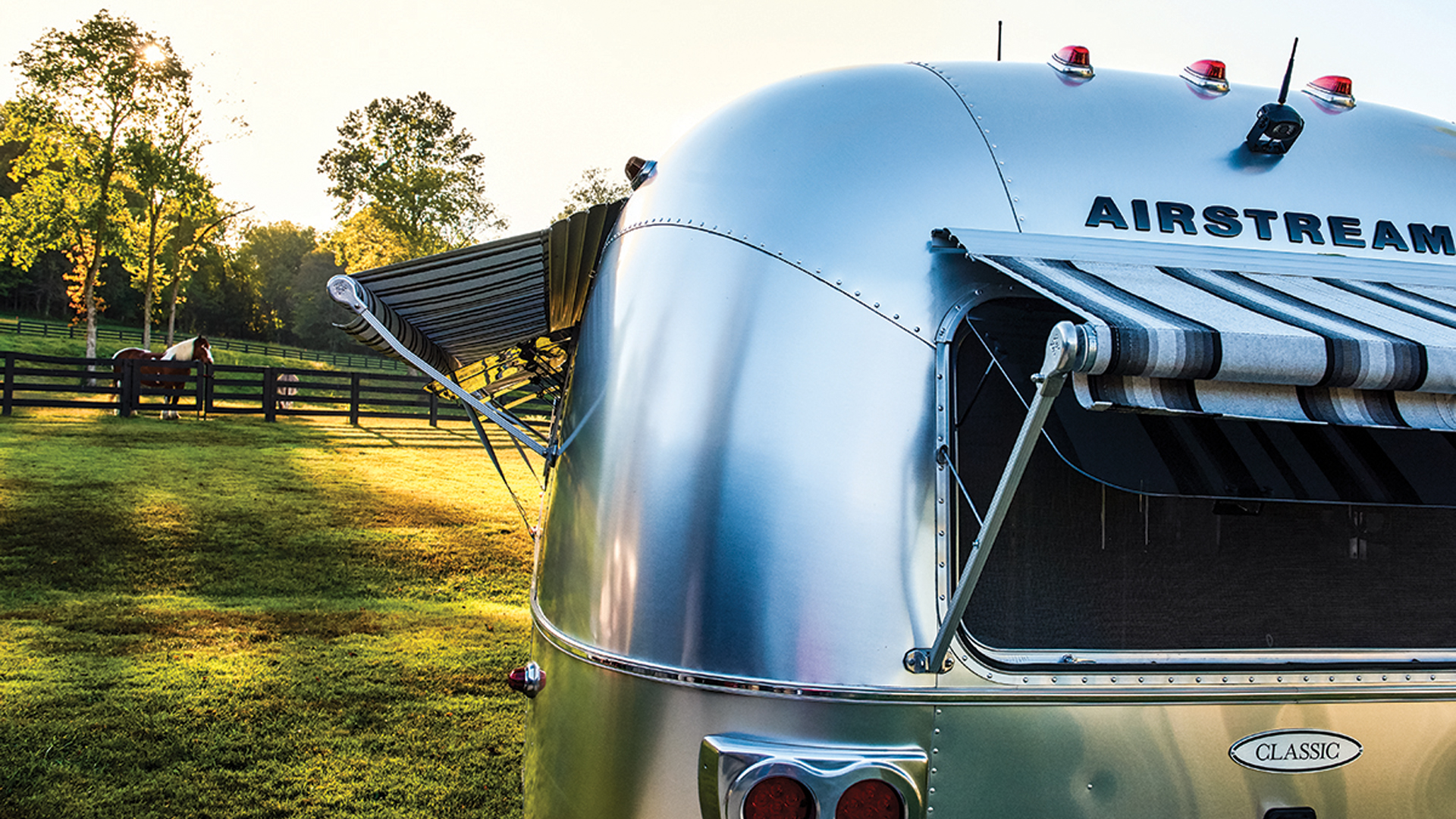 Overnighting
Some businesses offer free overnight camping (local restrictions can differ, so always check with the store manager to be sure). The most well-known of these are Walmart, Cabela's, and Cracker Barrel, but there are also many commercial truck stops and gas stations that offer RV perks. And of course, there are traditional roadside rest areas, where you can often park for a couple of hours (sometimes overnight) in their parking lots.
These places can be a lifesaver, especially on longer trips. Because these parking lots are fairly easy to come by, they make great places to catch up on some sleep or make a quick meal. Make sure to park at the back of the lot where you aren't interfering with normal customer traffic. Be respectful and clean up after yourself. Never overstay your welcome, and try your best to support the businesses that offer these amenities.
Airstreaming is a fun way to travel, and there are a lot of wonderful experiences to be had out on the road. Whether you are looking to explore wide-open spaces or love the community and conveniences found at established campgrounds, you're sure to find a solution that satisfies your wanderlust.
Want more stories of incredible women who Airstream?