Her Way and the Highway is our email series celebrating the vibrant community of Airstreaming women. Featuring inspirational stories and expert advice from women who hitch up and hit the road, Her Way and the Highway comes straight to your inbox every week. This season, we're featuring stories from the inaugural officers of Stella's Sisters, an Airstream Club International intra-club for women who tow or travel solo. Subscribe and don't miss an episode
Amy Fisher didn't intend to buy an Airstream.  
But after a serious case of "absence makes the heart go wander" — and thanks to some strong persuasion skills — she's now the proud owner of Airlie, a 22-foot Bambi named for a small town that she'll never visit with her travel trailer. 
"I was experiencing a 'midlife crisis' as my youngest two children had moved to Australia. Covid lockdowns and not seeing them for over two years really impacted me," says Amy, a professor of public speaking. "In search of bucket list moments, I started shopping for trailers. I knew nothing! I had not camped since I was child." 
Her first purchase with her husband was a teardrop camper in November 2021. But she soon realized that she could only take her husband or her dog — not both. (No word on which she chose!) So, she went shopping for a bigger model of the camper she had then. 
"Finding my beloved Airlie was a serendipitous moment in time," Amy says. "We had driven to Philadelphia to look at a larger unit. It was not a good fit, and I was very disappointed. I convinced my husband to 'stop by' a nearby dealership, since it was less than 30 miles away. I just wanted to 'take a peek' at a Bambi 22FB they posted on Instagram the day prior." 
He said absolutely not — they would never own an Airstream. And the rest is history.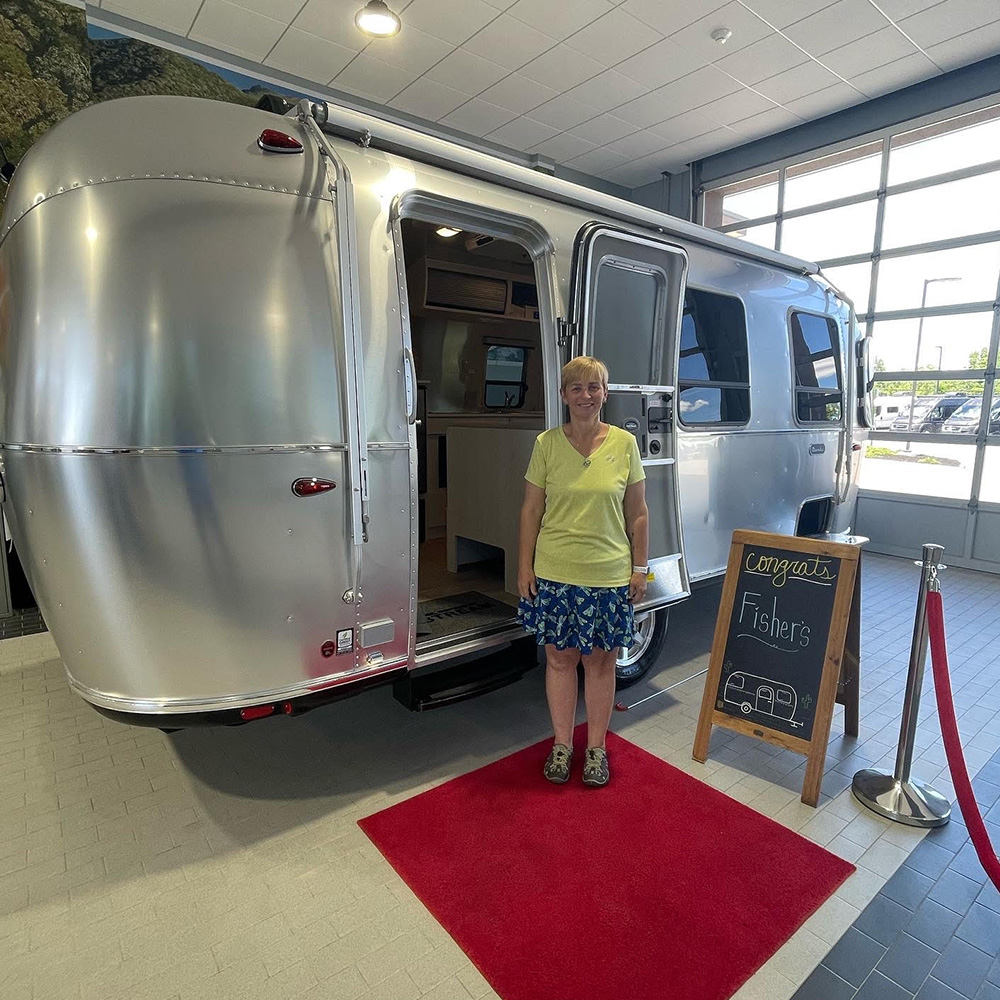 A Dream Come True (and an Inspired Name for Her New Camper)
Airlie is named for a village in the Whitsunday Islands in Queensland, Australia. "The name represents adventure for me," Amy says. "Our visit to Airlie Beach was a magical time with my family. My dream is that Airlie takes me on new adventures and helps me live my best life." 
Her first solo trip was to Maine in June 2022 for the Airstream Club International Rally, and she's been nurturing her tenacity ever since. 
"I've known over the last few years that life is too short," Amy says. "There's nothing that any of us aren't capable of doing. And I just think it's really about especially women 50 and over getting out of their comfort zone and just saying hey, I can do this. And really believing it, because I think it's a lack of women believing in it. I don't think they're lacking support from men, from women, from families. I think they're lacking confidence just within themselves."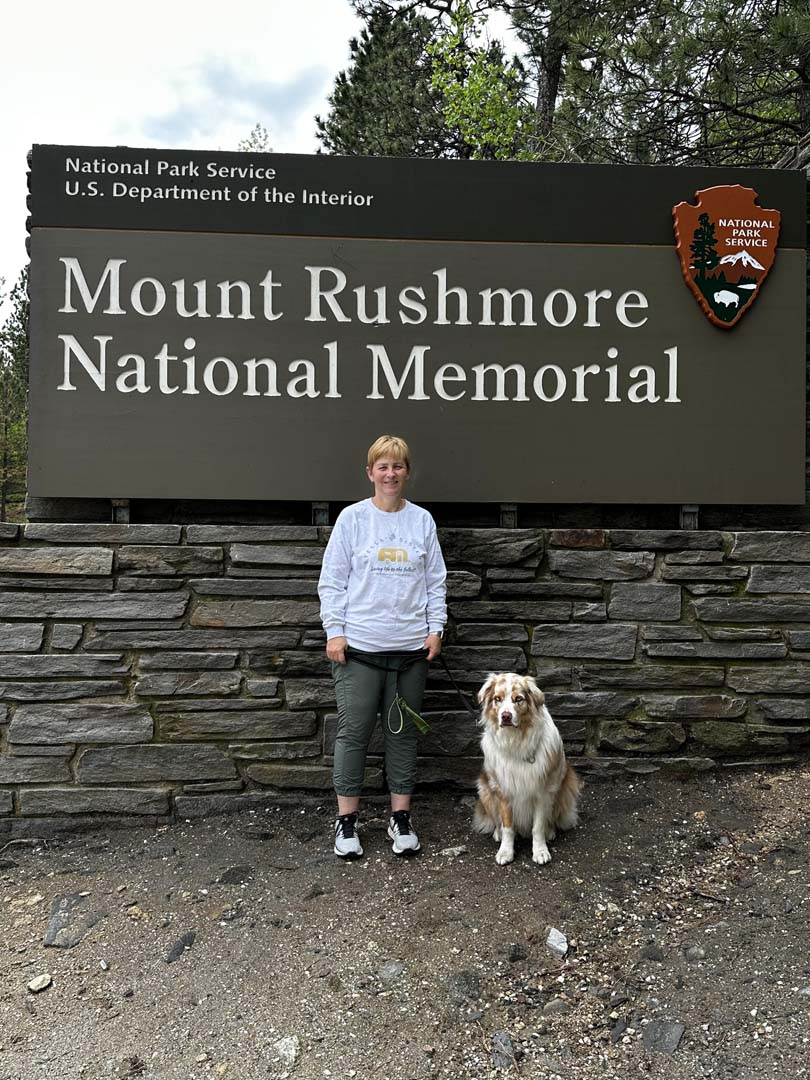 Finding Confidence Within, While Heading Out into the World
She references a quote from author and speaker Brené Brown: "There will be times when standing alone feels too hard, too scary and we'll doubt our ability to make our way through the uncertainty. Someone, somewhere will say, Don't do it. You don't have what it takes to survive the wilderness. This is where you reach deep into your wild heart and remind yourself: I am the wilderness." 
"I just was like, Oh my gosh, that's perfect," Amy says. "It talked about our own self-doubt, how people will tell you, Oh, you can't do that. You can't you can't go into the wilderness alone. And she literally says you just have to remember, you are the wilderness. I am the wilderness. I just thought that that was perfect for this scenario." 
"I think I've also learned a lot from my kids. My younger two are 26 and and 29. They live 10,000 miles away in Australia. They travel; they're very independent. I have all these college kids that I spend all this time with. And I just think they have a different attitude than I had at their age," she says.  
"I think they are independent. I think they are brave. I think they have a different outlook of the world and the things that they want to accomplish. And I just don't think that their parents, our age or people older than us really kind of grew up with that same sense. I think that it's important that we learn from those younger people how greatly independent we are and that we can be."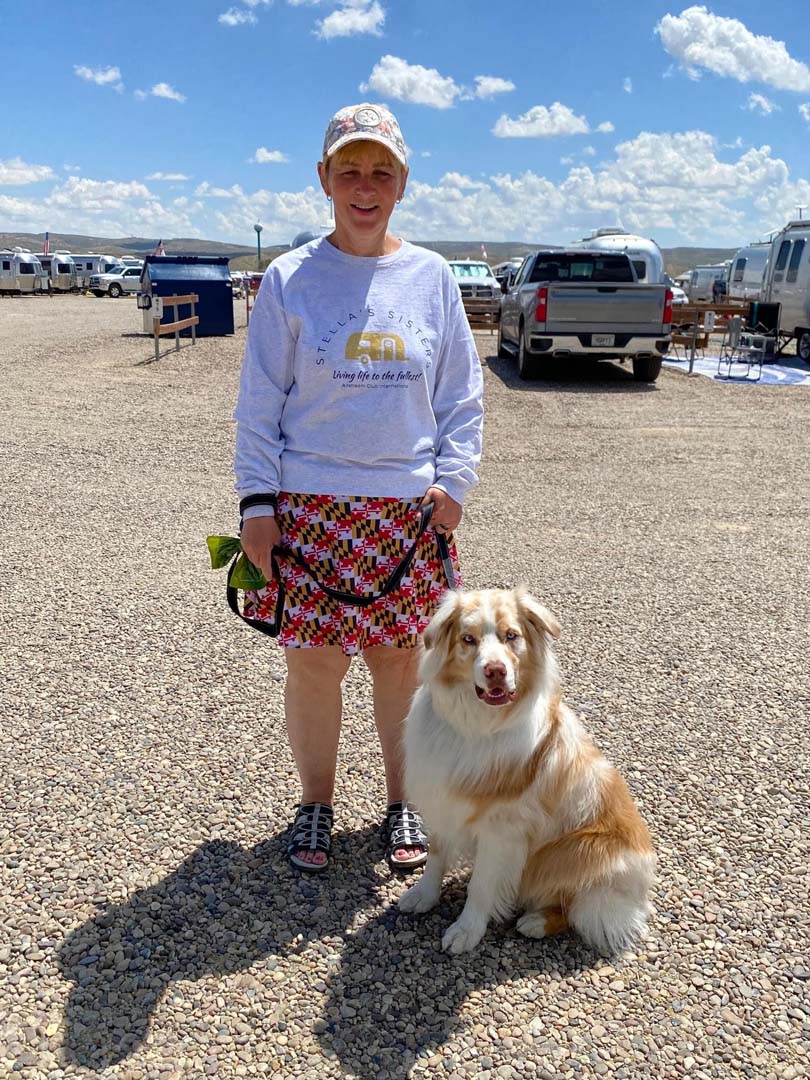 She's doing her part to further the philosophy, both in her circle and in the world at large.
"I'm friends with lots of couples, and I'm constantly telling them that they should do it," Amy says. "And in fact, I think it's interesting because I think a lot of their husbands are like, See, see, listen to Amy, you can drive this truck, you can tow this thing. Amy does it — you can do this."  
She's also the inaugural communications director for Stella's Sisters, the Airstream Club International intra-club devoted to supporting solo female travelers in particular feel safe and empowered on the road. "At all of these rallies and everything, I'm like, learn to do it. Come join us. This is so exhilarating," Amy says.   
While she's still working full time, Amy's travels are confined to weekends and summers. But that just means there's plenty of room for dreams.  
"Part of my adventure is exploring new places," Amy says. "Part of my adventure is living outside my comfort zone. Part of my adventure is working on my bucket list travels. Life is too short."
Want more incredible stories from Airstreaming women who hitch up and tow? Click the button below and catch up on past installments of Her Way and the Highway.
For more tips, resources, inspirational stories, and expert advice from Airstreaming women, subscribe to Her Way and the Highway and we'll send new episodes directly to your inbox.