This dream would ultimately be realized when he became Airstream's photographer for the iconic 1963-1964 Around the World Caravan from Singapore to Portugal. 
Throughout Fran's life, his fearless, adventurous spirit took him far, physically and professionally. Determined to see the world outside his hometown, he acquired a summer job at a young age in Yellowstone National Park. As transportation was the holdup for the opportunity, he hitchhiked from his small town all the way to Yellowstone, and later worked at Grand Teton National Park. During this time, Hall developed an interest in photography as a way to make a living while enjoying the outdoors. After working for Honeywell during World War II, Hall began his career in filmmaking with his first video camera. He acquired a job with the National Audubon Society, filming insects and various nature trips. At this point in the 1950s, Hall began to develop his style as a nature photographer.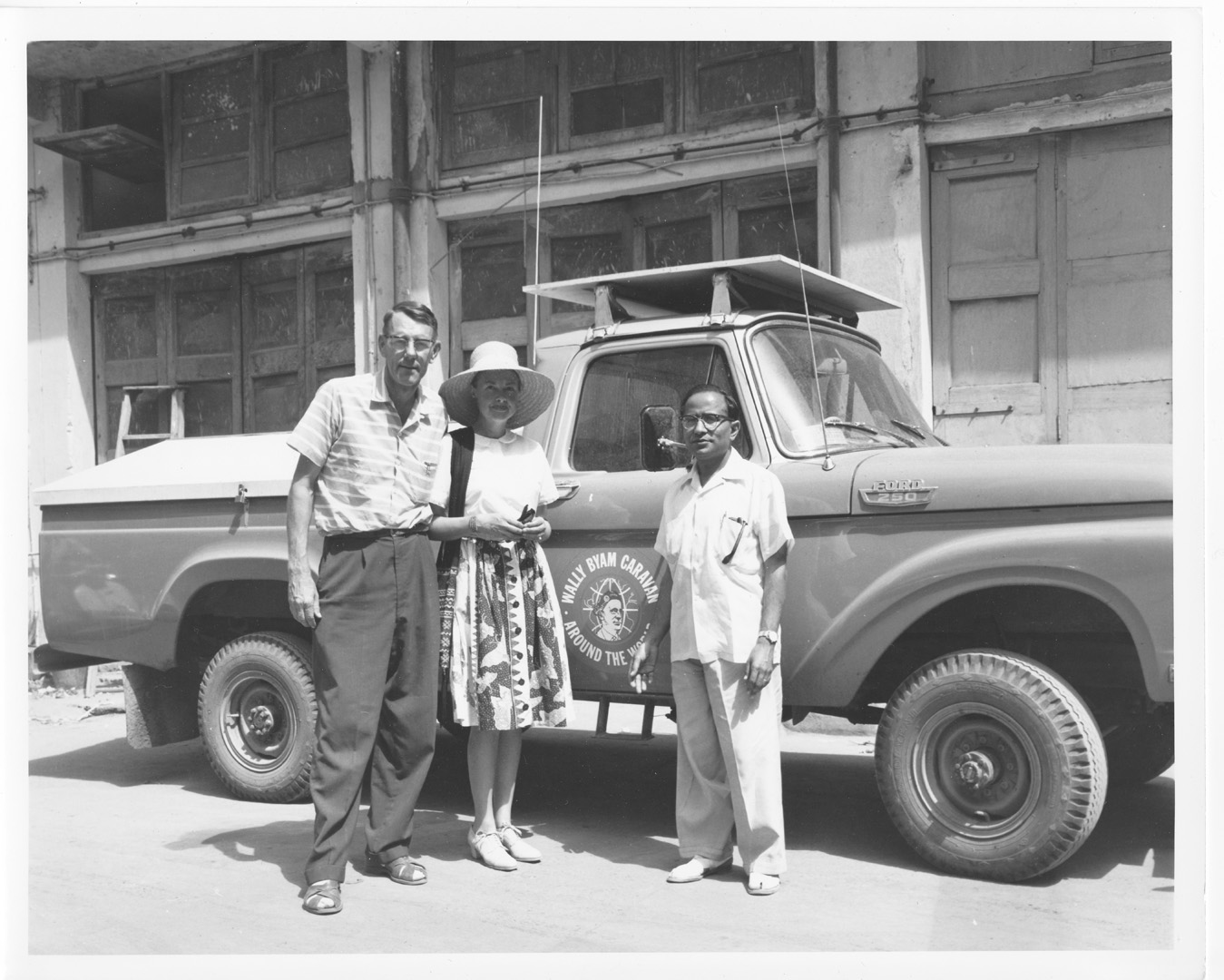 A pivotal moment in Hall's career was on one of these nature trips for the National Audubon Society in northern Wisconsin. He was tent camping and it was raining outside when he first spotted something he had never seen. It was a symbol of comfort, adventure, and accessibility all in one. As Fran sat in a tent in the pouring rain – water rushing under the canvas floor – he saw an Airstream travel trailer sitting nearby. He was captivated by the chance for adventure and decided he needed an Airstream.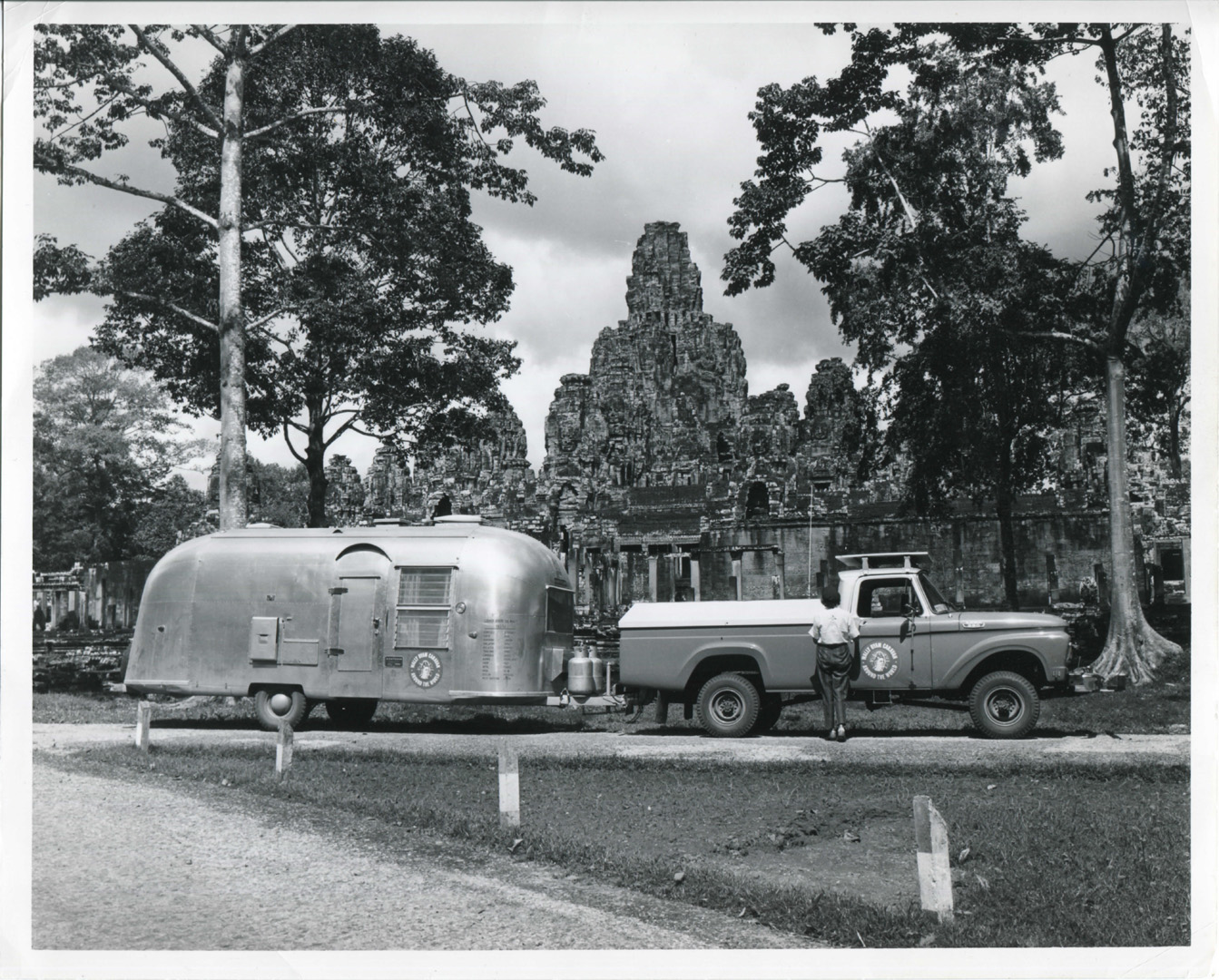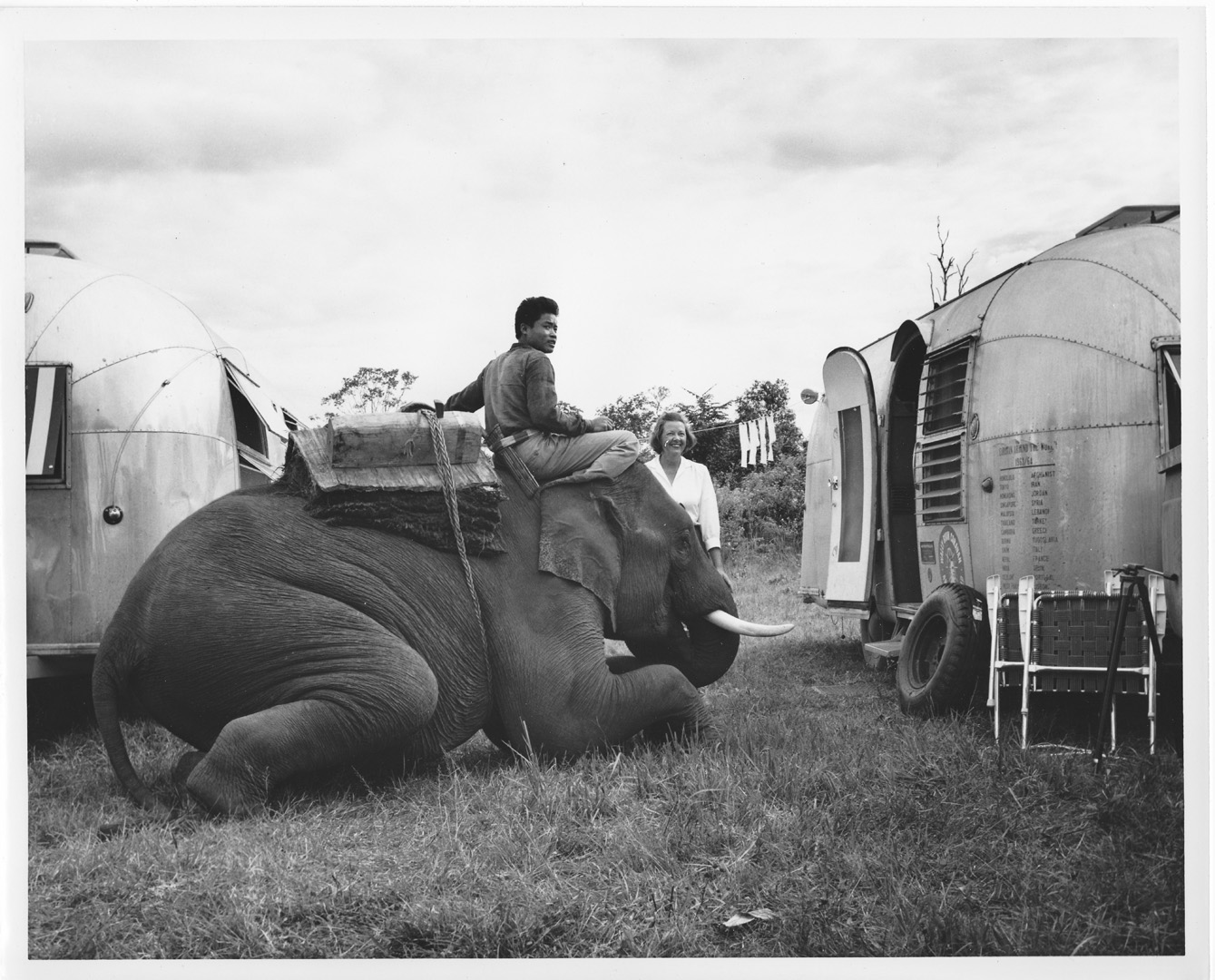 Hall visited the Jackson Center Airstream factory soon after and pitched the idea of borrowing a travel trailer in return for advertising Airstream in his films. General manager Chuck Manchester supported the idea, and had an even bigger proposal. Manchester mentioned Airstream's job listing for a photographer for the upcoming Around the World Caravan. Hall recognized the opportunity and immediately applied. After an extensive interview process and waiting period, Hall was ecstatic to find that he was offered the job. He and his wife Tallie were in shock as they prepared for the trip. They were lent a travel trailer and truck, and prepared their four cameras and equipment for the trip. 
Fran Hall's job was to capture the caravan and its exploration of the world, but he was also fascinated with the various cultures. He was living the dream, and he took every adventure as a chance to observe and capture moments that were unique to him. He commonly photographed the caravanners traveling down a mountainside or parked in lines at famous landmark.
The key to Fran's best photos, showing as many of the travel trailers as possible, was to travel far ahead of the caravan and show the trailers approaching. The photos are unique for the juxtaposition of modern inventions rolling in front of archaic ruins and royal architecture. The contrast was one worth documenting – nothing like this had ever been done before. Growing up in a small town, Fran Hall understood the gravity of such moments and therefore recognized the photo-worthy scenes.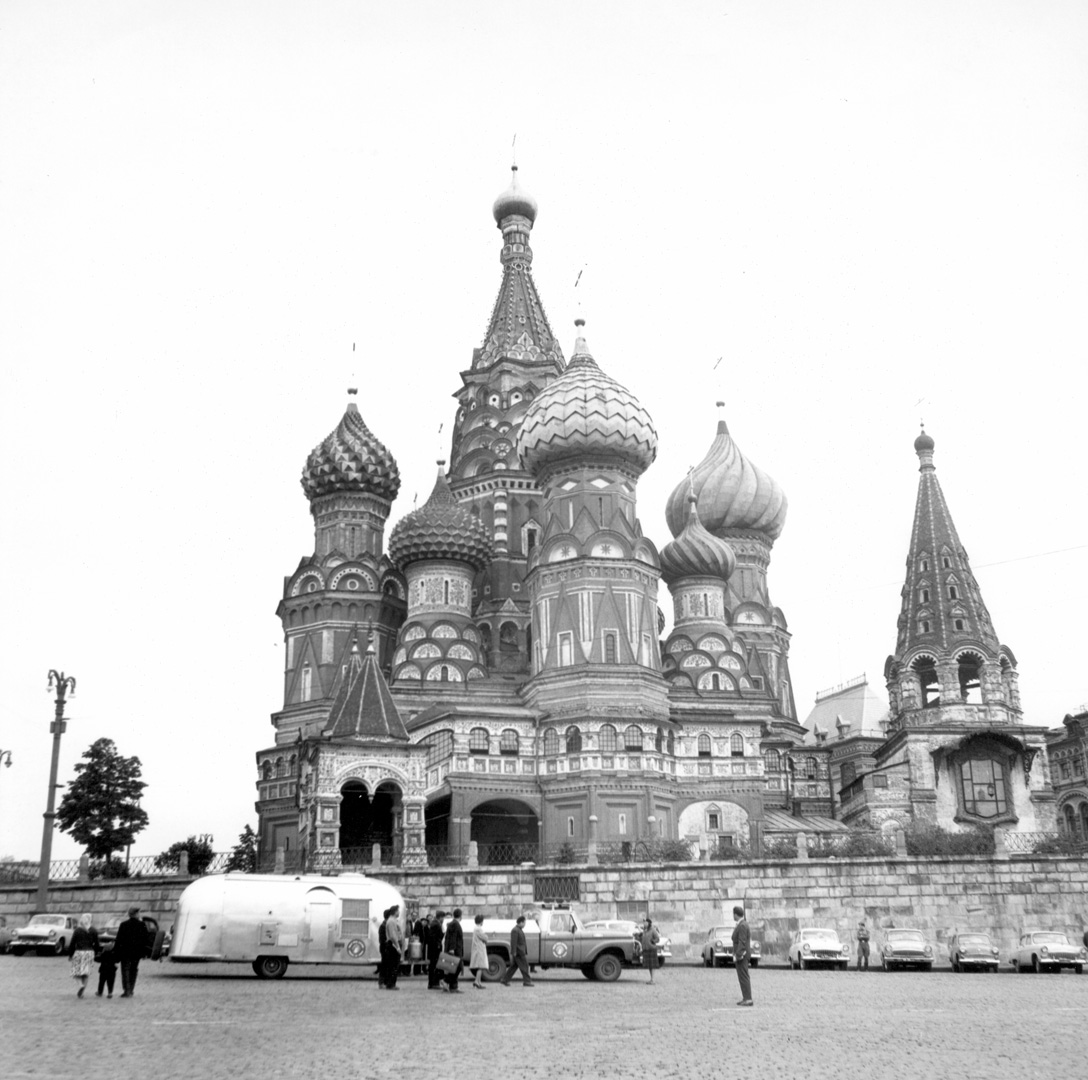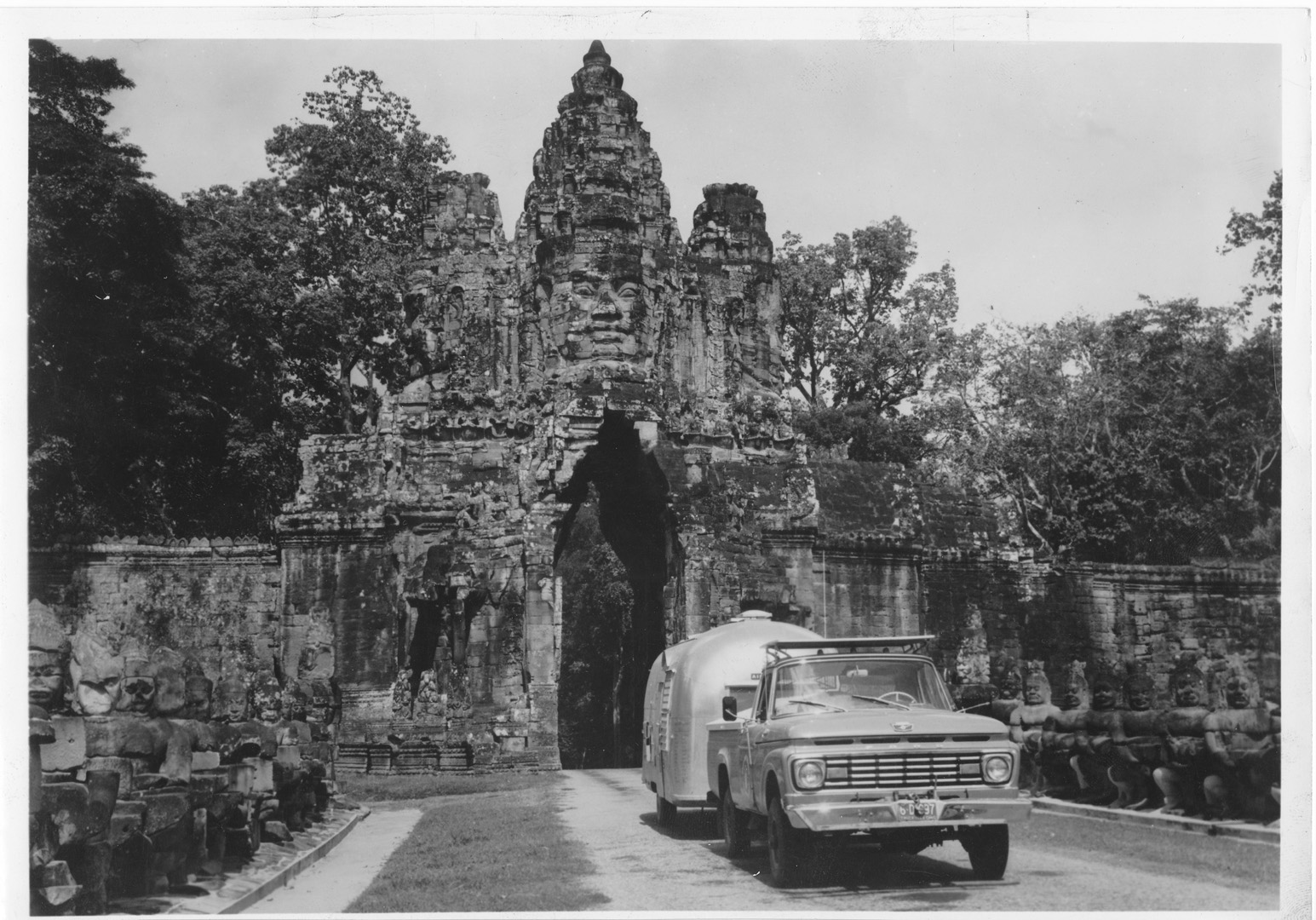 Fran Hall's career lasted into his 90s, returning to lecturing for the National Audubon Society and photographing nature for several decades after his work with Airstream in the 1960s. Hall not only captured the sense of adventure and camaraderie in an Airstream caravan, but also a grander picture of the world – one in which people travel to see other countries and cultures in ways previously unimaginable.
Continue reading more about Airstream history in our Tradition blog.