Christine Miller knows a thing or two about recreational vehicles. She grew up RVing with her parents and went on to own travel trailers and motorized RVs. So, as she prepared to retire, Christine knew exactly what she wanted in her next RV — everything. 
That's why she bought an Airstream Interstate 19 Touring Coach. This smallest and most agile of Airstream touring coaches has allowed Christine to adventure flexibly with safety and comfort all over the country.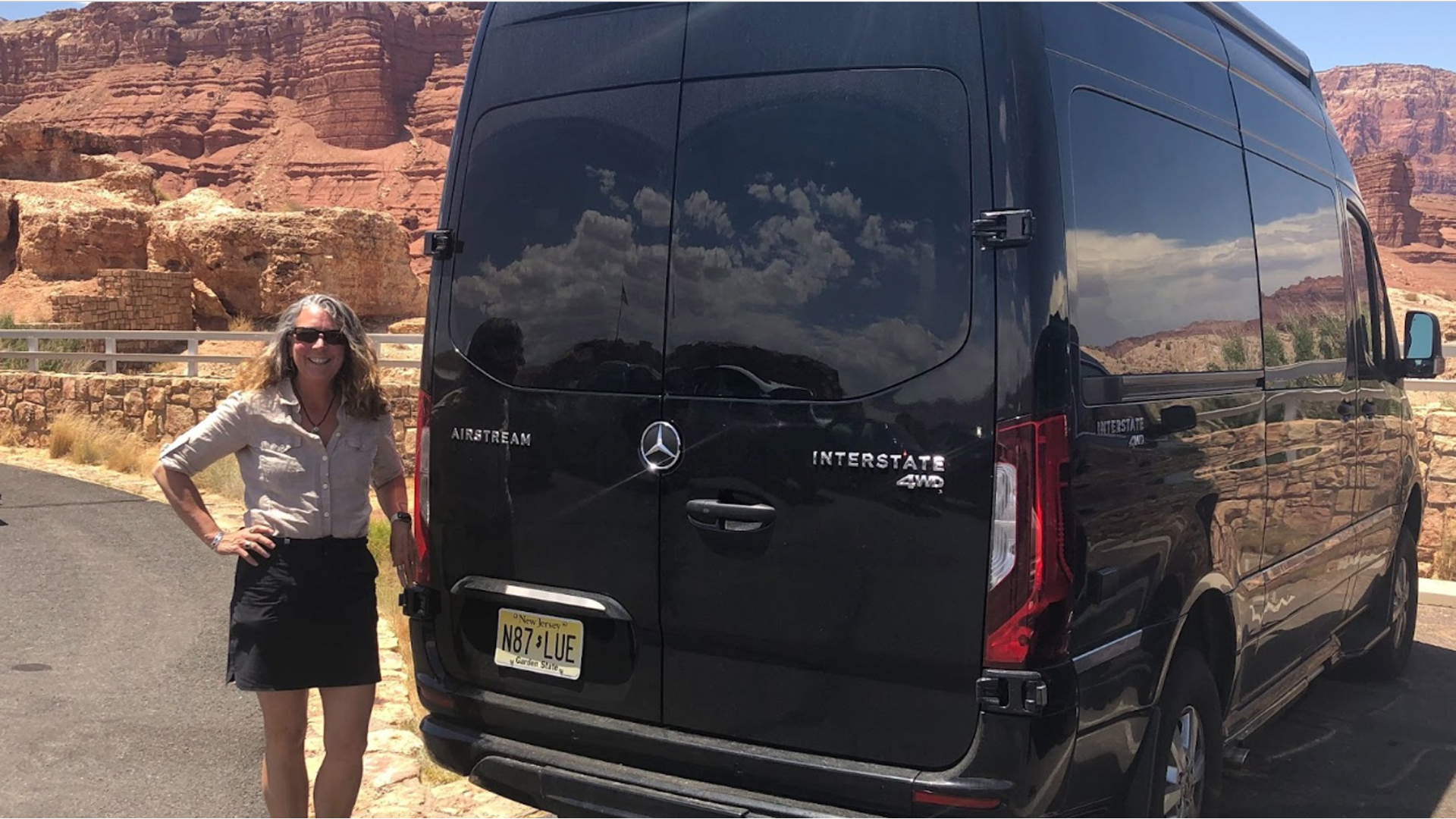 The Interstate 19's compact size allows Christine to explore both city streets and country lanes easily while enjoying the quality, luxury, and comfort that is the hallmark of Airstream's Interstate line, which includes three 24-foot models (Interstate 24X, Interstate 24GT, and Interstate 24GL) built on the Mercedes-Benz® Sprinter van chassis and seat between six and nine people depending on the model. 
"Based on RV experience, I wanted something that was going to be a quality made product that would be sustainable for everyday use, and Airstream is a quality-built product," she says. "It has the luxuries that I like to have as I travel. And it's all in a 19-foot package, which means I can go anywhere, park anywhere and explore many places."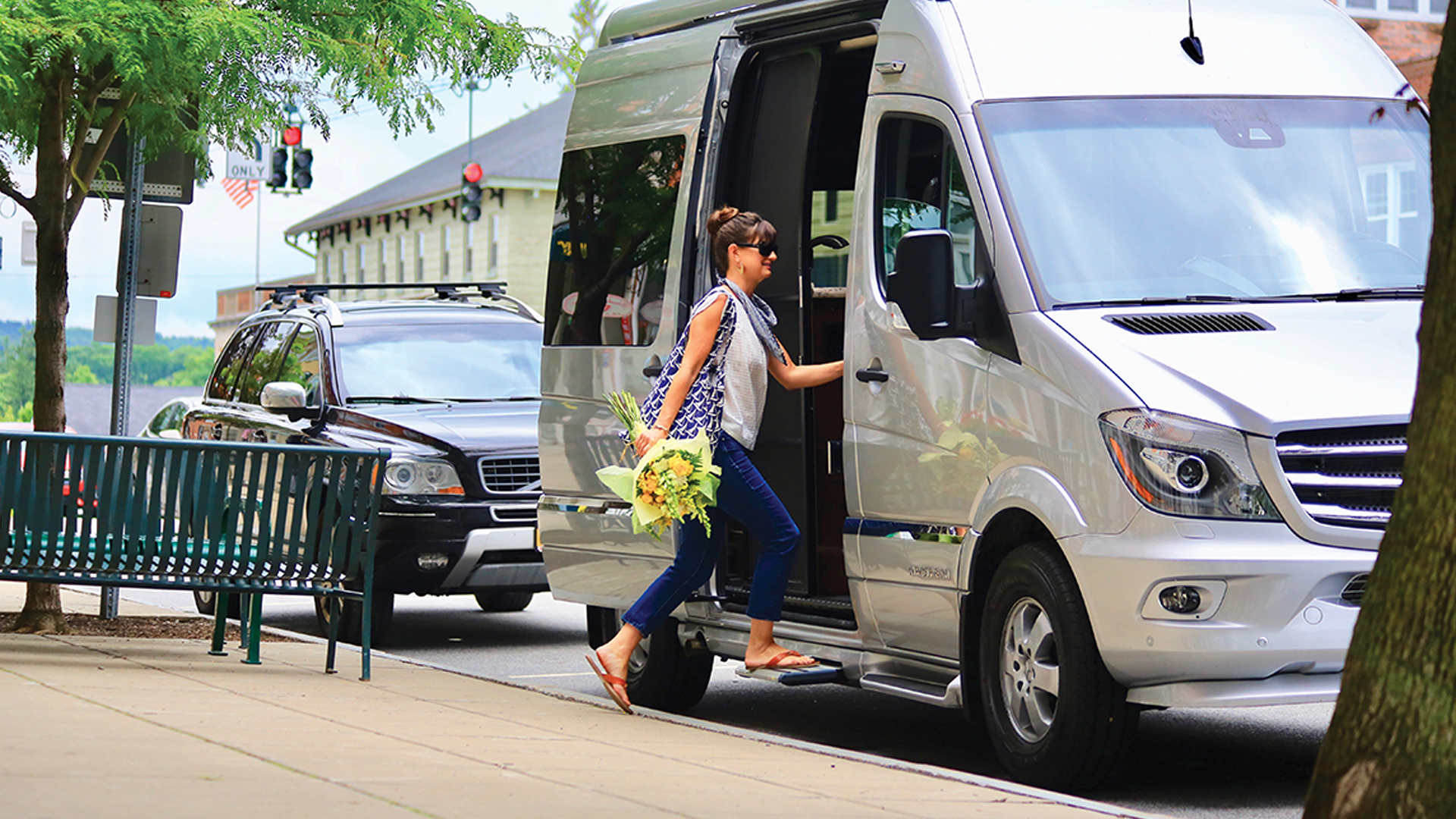 Her Interstate's four-wheel drive helps facilitate those explorations. 
For more insight from Christine's Interstate 19 experiences, check out her on-demand Ask An Airstreamer livestream, a one-hour presentation in which she shares what she's learned on her journey.
Comfort and Safety on the Road
For Christine, the journey is a big part of the destination. She loves driving her Interstate 19, which is built on a Mercedes-Benz Sprinter van chassis and comes loaded with standard driver safety, comfort and vehicle performance features. These include rear and side-view cameras, the Parktronic parking system, and a durable diesel engine that Christine says gets 18-20 miles per gallon.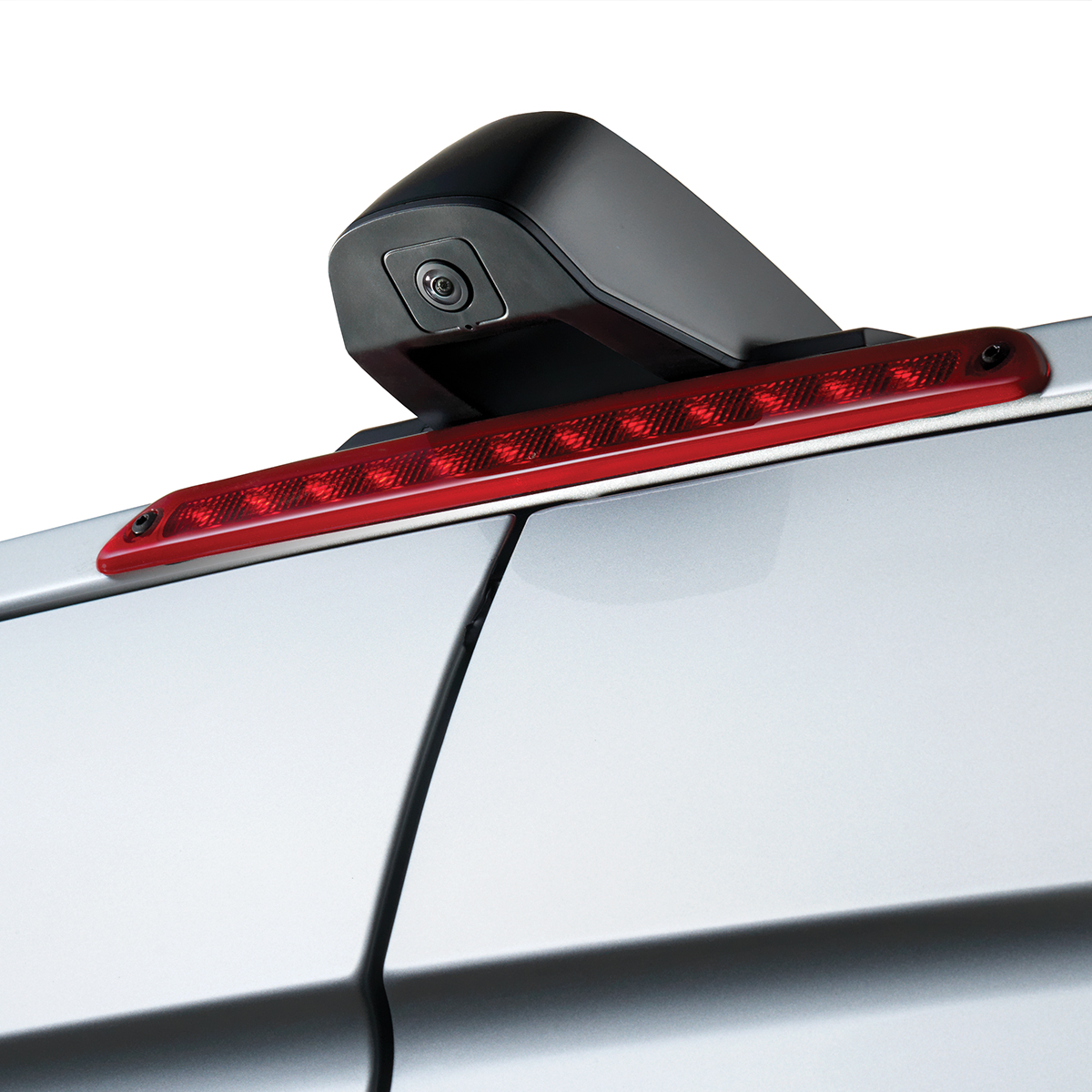 Home on the Range
When Christine gets where she's going, the Interstate 19 offers all the comforts of home, including a spaciousness that feeds her creative side. A ukulele player and writer, she enjoys sitting under the Interstate's awning or hanging out in the rear section of her touring coach, where the panoramic windows connect her with the surrounding beauty.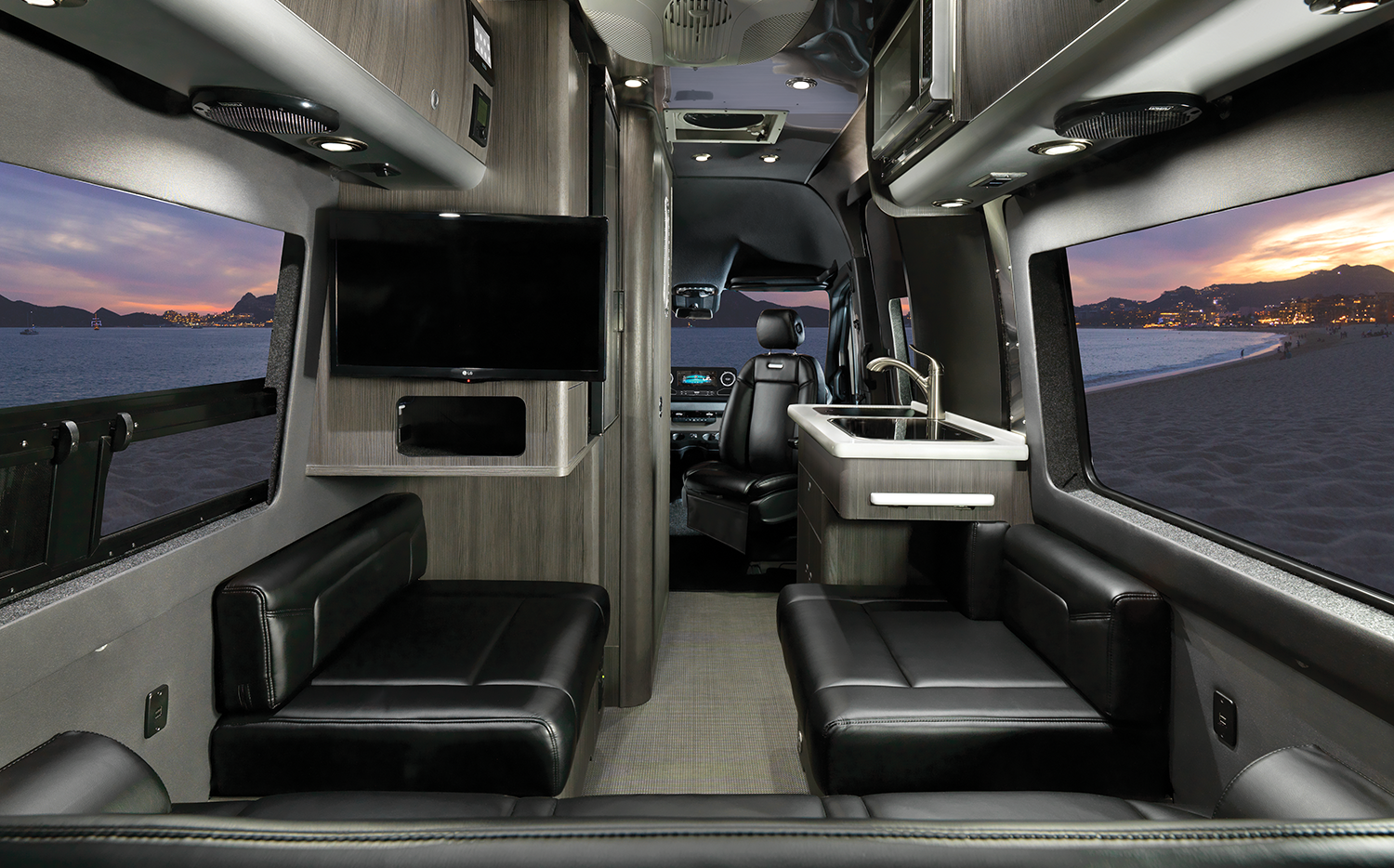 When a day of adventuring (or relaxing) winds down, Christine can fix dinner in the Interstate's ingeniously space-efficient galley, watch a movie on the standard LED widescreen HDTV, shower in the European-style wet bath, and retire to the largest bed in its class, which spans the entire rear of the Interstate. 
The next morning, like every Interstate owner, Christine can get up and do it all over again. Or, more likely, do something very different in a new place.
Learn more about why the Interstate 19 is the perfect vehicle for making your travel dreams come true.
Ready to see Interstate 19 for yourself? Find your local Airstream dealer.