When Airstream announced it would introduce the new Nest travel trailer and step outside its iconic riveted aluminum design, the spotlight fell on Nest's fiberglass shell. Airstream's first fiberglass travel trailer since a prototype was developed in the Fifties, Nest garnered as much attention for its sleek automotive styling as for its status as Airstream's first market-ready foray into molded fiberglass construction.
While Nest's fiberglass shell certainly sets it apart from the silver bullets Airstream is known for, it's what's inside Nest that makes it unequivocally part of the Airstream family.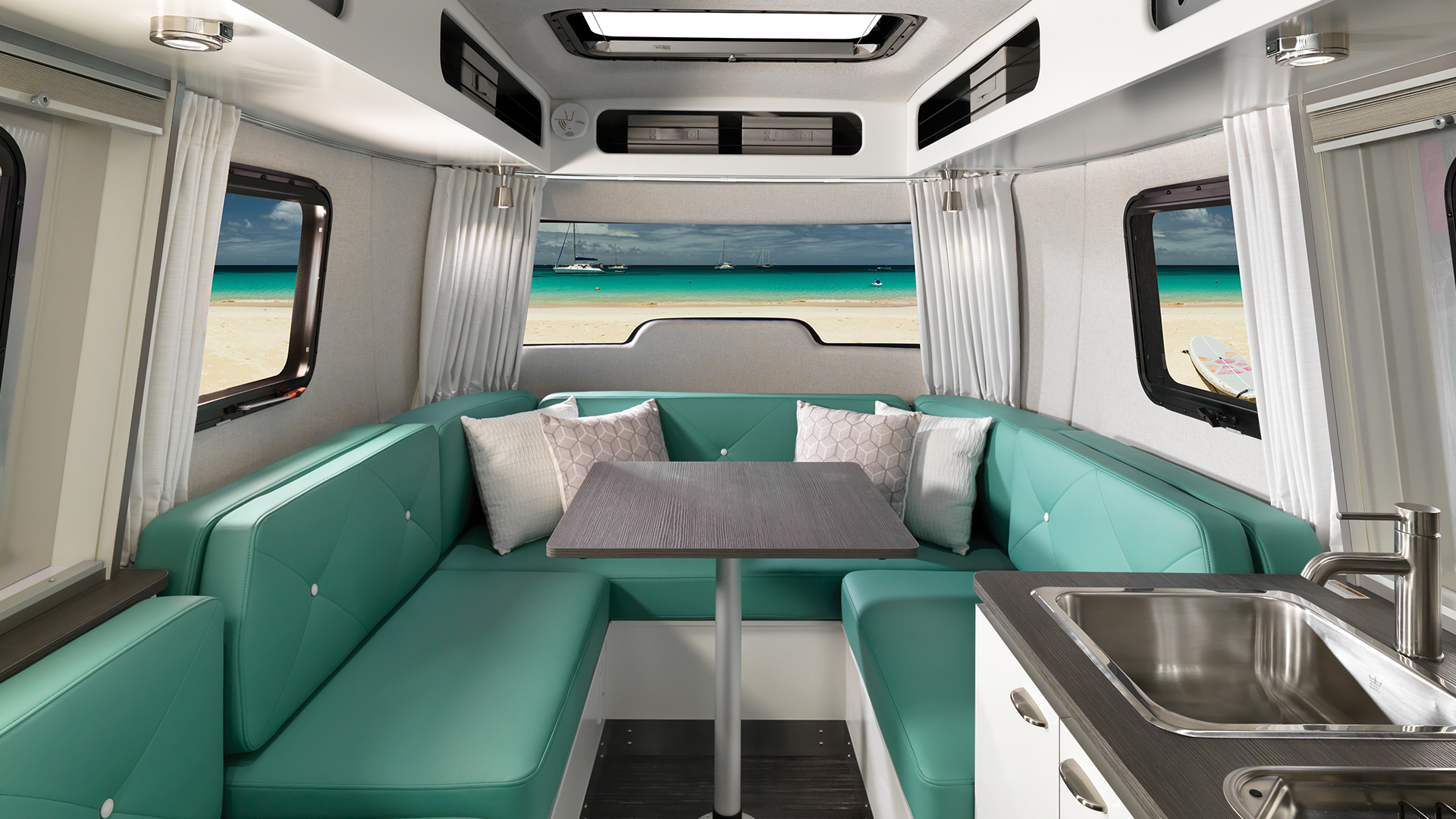 All-Wood Construction
Most fiberglass travel trailers have seating and furniture made of the same molded fiberglass that forms the shell. In many cases, the furniture is molded as part of the shell itself. What this process saves in cost and time it spends in aesthetics.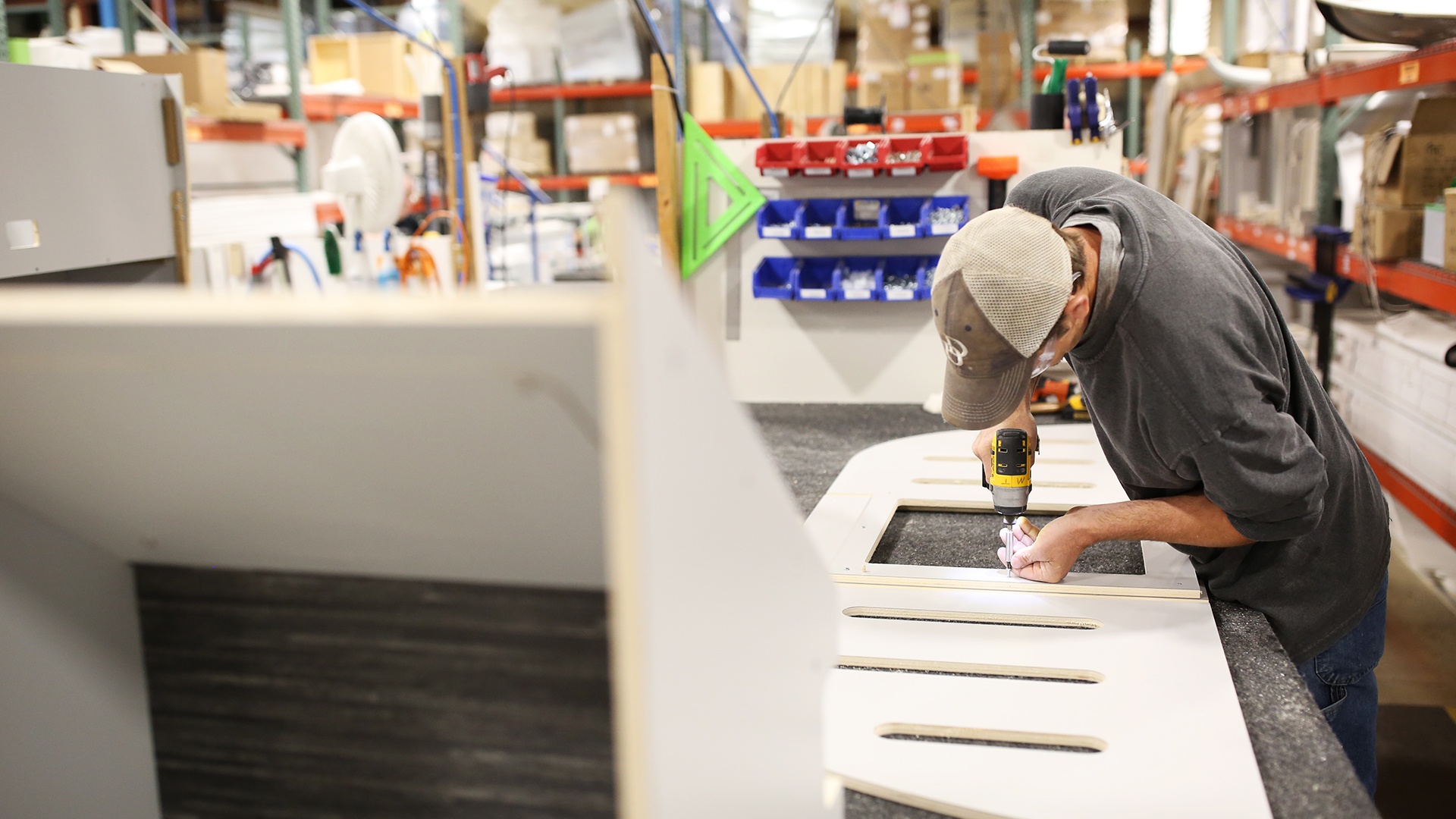 With Nest, Airstream's expert design team took the original Nest concept designed by Robert Johans and built an interior worthy of being called an Airstream. Instead of molded fiberglass seating, Nest includes the same all-wood furniture and cabinetry you find in every Airstream travel trailer. Hand-made and assembled by craftspeople in Airstream's Jackson Center manufacturing facility, Nest's cabinetry and furniture looks beautiful and maintains a residential feel you won't find in other fiberglass travel trailers.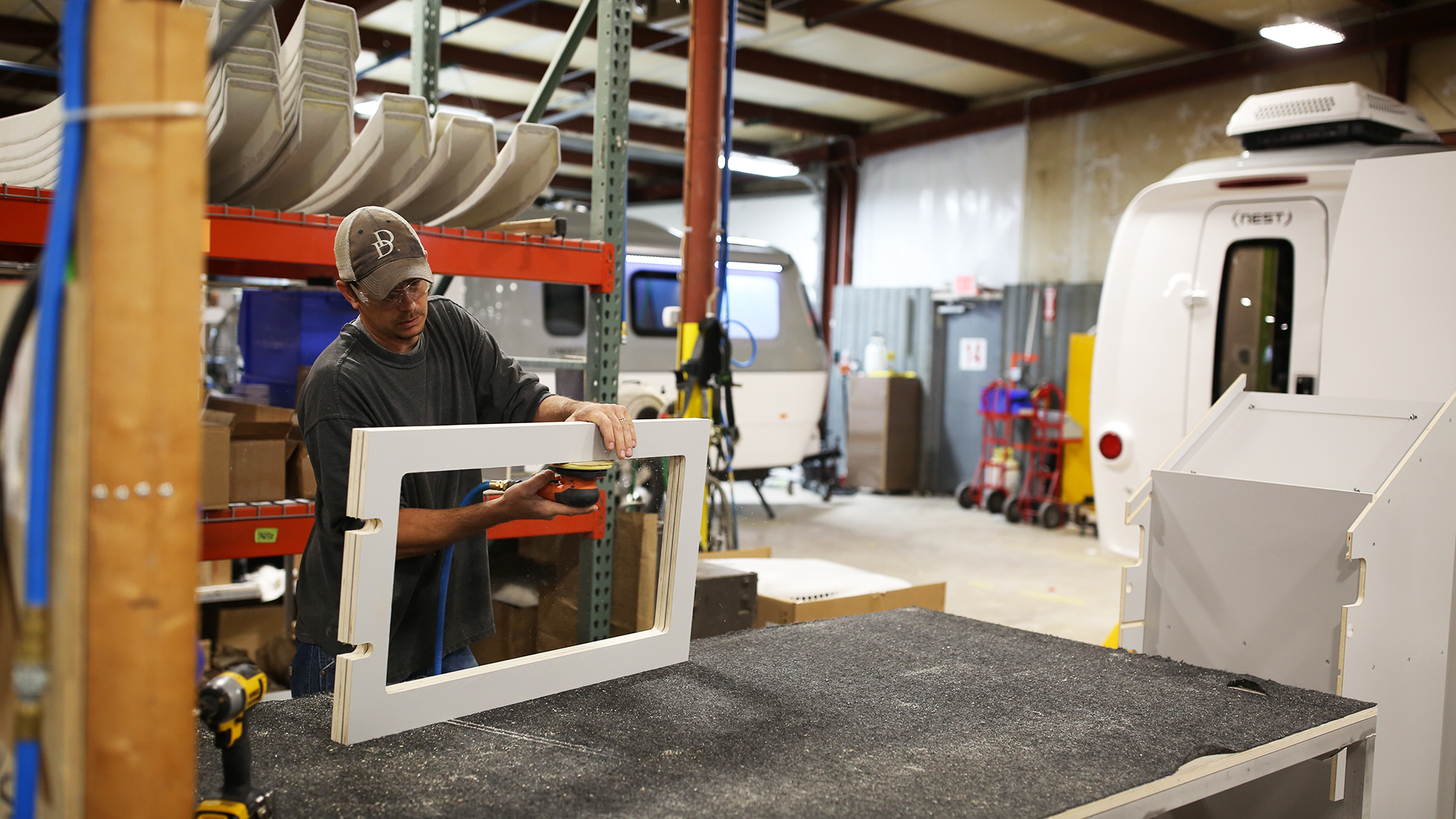 Small on Size, Big on Storage
Nest features more interior storage than just about any other 16-foot travel trailer on the market – even the 16-foot Bambi and Caravel models. From the spacious, cedar-lined closet to the overhead storage above the dinette/bed, you'll find plenty of room to store sheets, blankets, clothing, and other soft goods. Two sliding doors keep pantry items in place above the galley, and cabinets under the sink and countertop keep cookware and cleaning supplies organized and handy.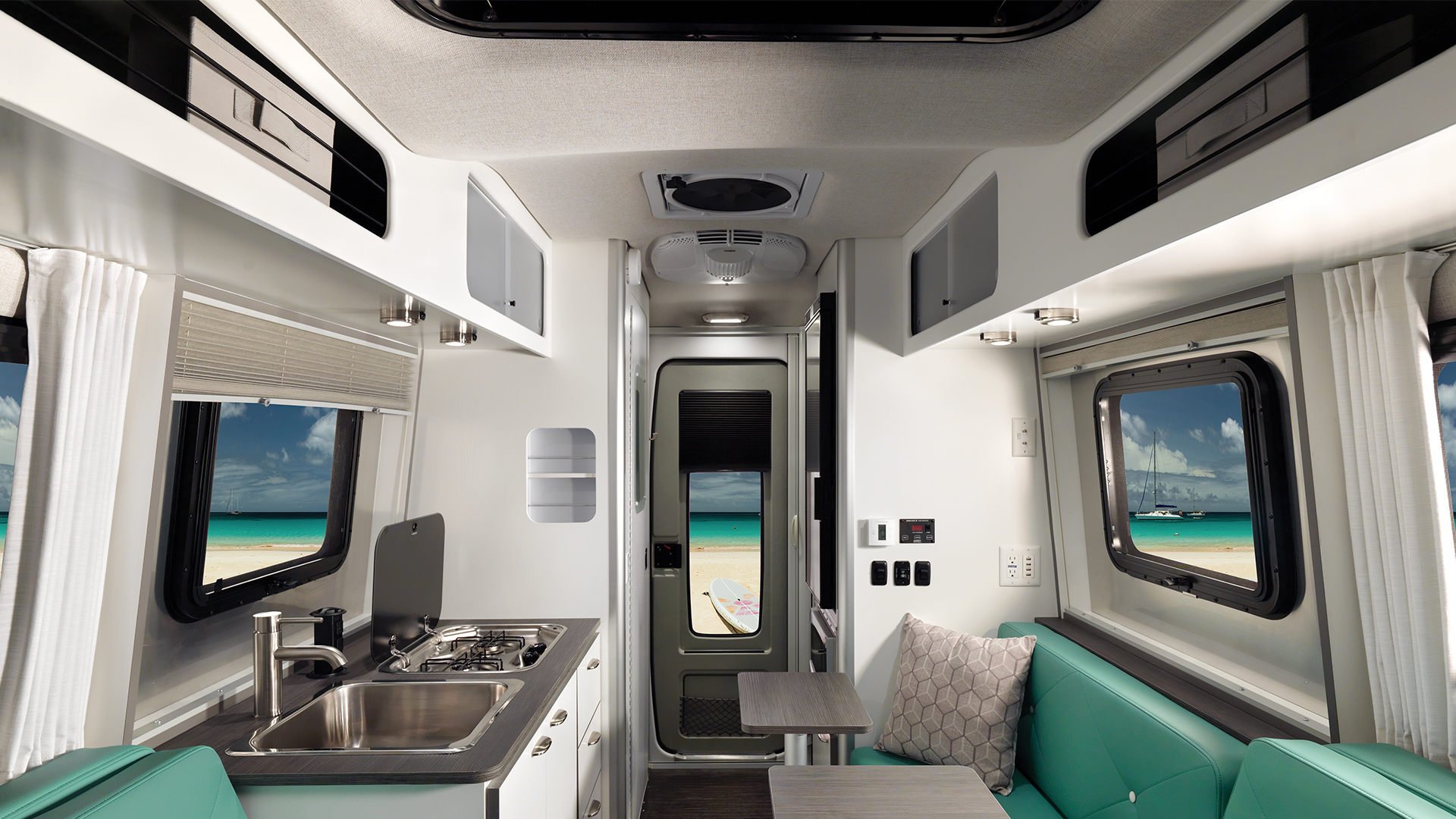 High-End Fixtures
While Nest's all-wood furniture and cabinetry will make you feel comfortable, its high-end fixtures keep Nest's interior feeling both functional and gorgeous. From the sleek kitchen faucet to the functional showerhead in the wet bath, Nest is full of small touches that lend a chic air to this compact travel trailer.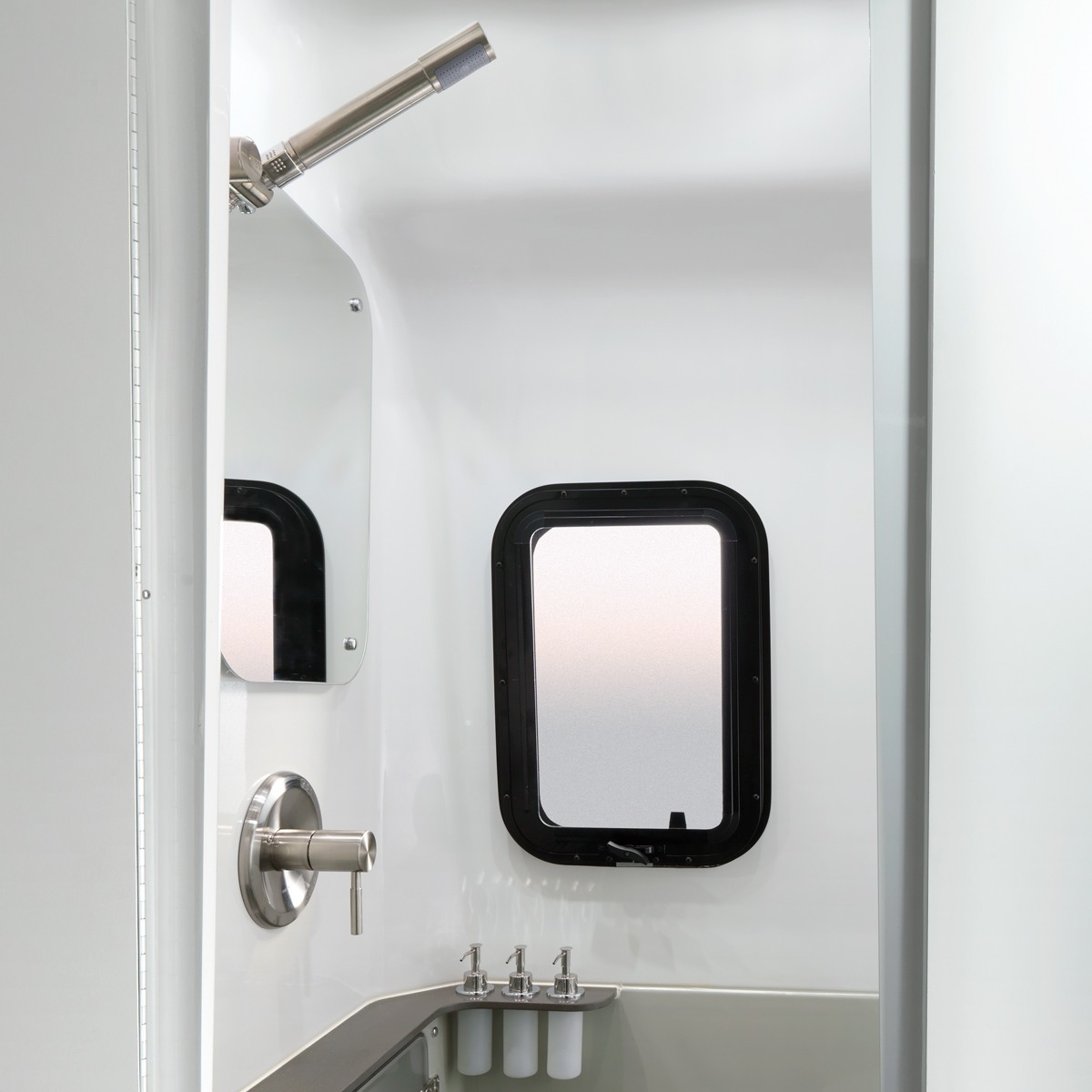 All-In-One Wet Bath
When it comes to the price of other fiberglass travel trailers, looks can be deceiving. That low price tag often comes with a variety of optional add-on features that many people would consider to be standard. Things like water heaters, furnaces, toilets and showers can quickly add lots of cost to what at first looked like a bargain.
In many fiberglass travel trailers, a toilet and shower don't come standard. Those add-ons may make for a more comfortable vacation, but they come with an add-on price tag. Nest comes standard with a fully plumbed wet bath – a shower and toilet combination that doesn't skimp on features. The wet bath isn't the only standard feature that other fiberglass travel trailer manufacturers provide at an additional cost: A furnace, water heater, microwave, refrigerator, and two-burner stove are all standard in Nest.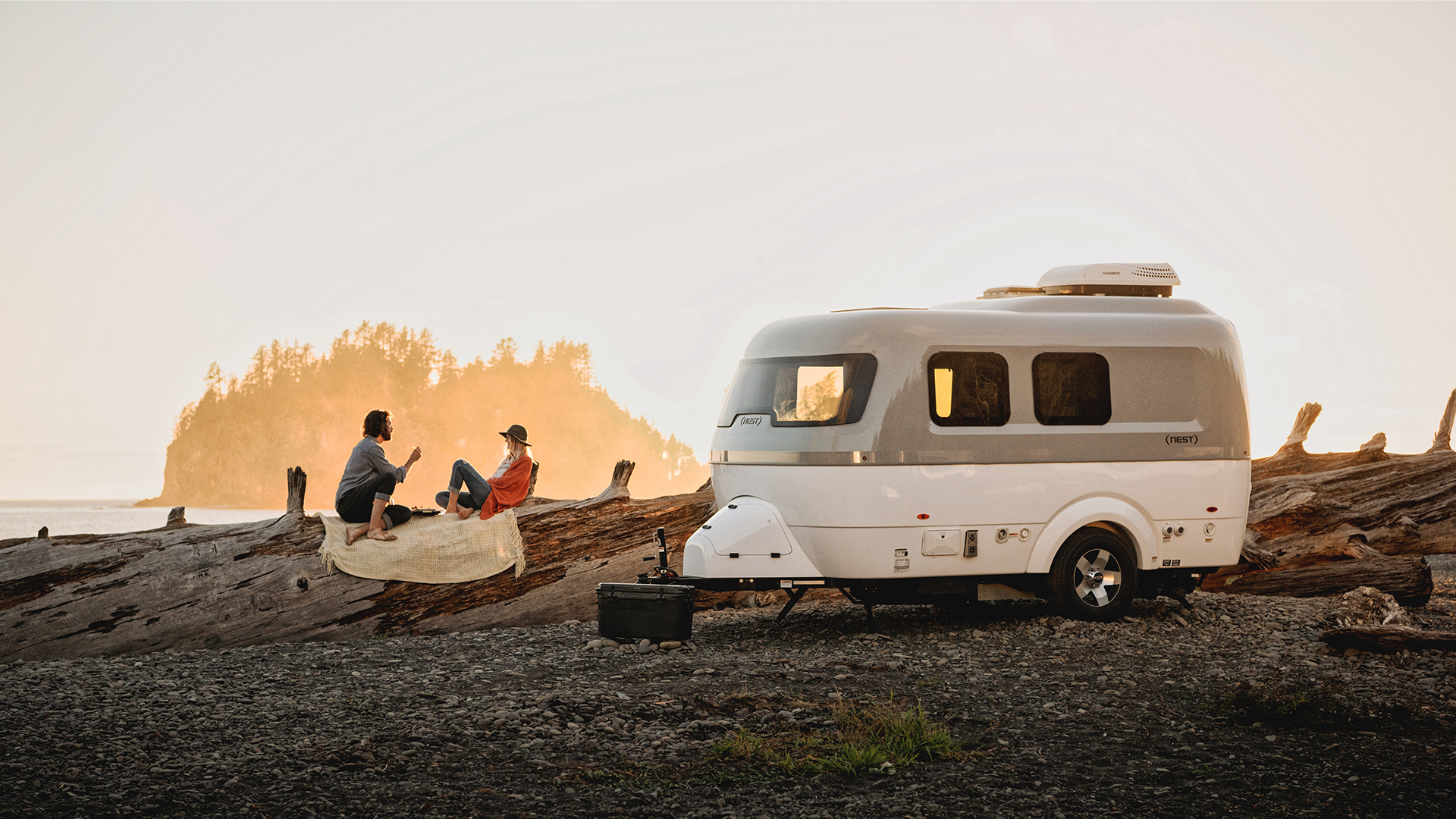 While it may look decidedly different on the outside, Nest is 100-percent Airstream through and through. For more information, visit your nearest dealer today to see Nest in person, and discover the magic inside this beautiful 16-foot travel trailer.
Learn more about how Nest is built to last, from the fiberglass shell to the final quality checks.