When you set out for the open road, the world stretches out before you with endless possibilities. For some, this experience is freeing. For others, it can be a bit anxiety-inducing. Regardless of what type of nomad you are, these resources are bound to make traveling a little easier.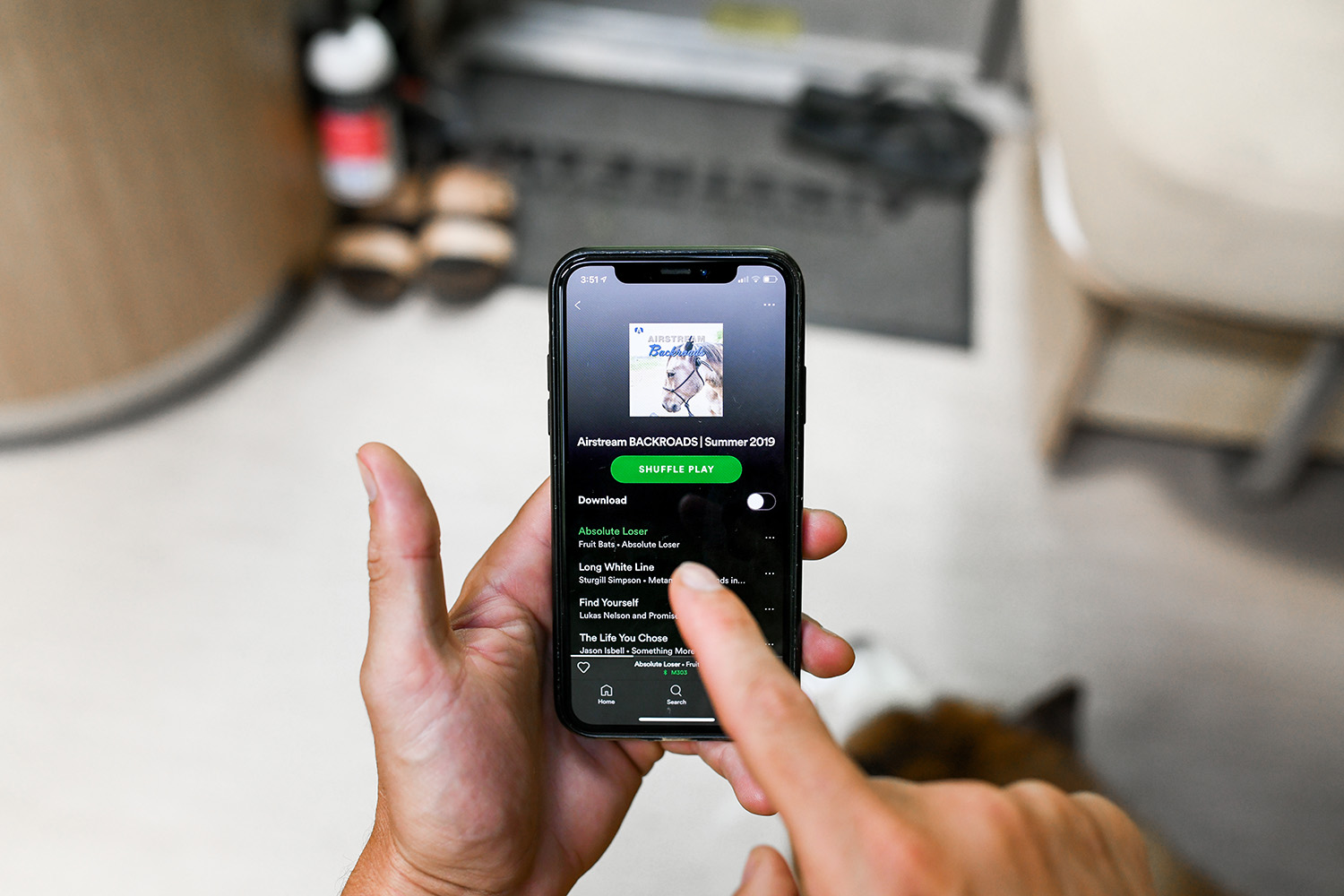 In today's age of technology, there's an app for just about everyone and everything. We've compiled a list of apps to make Airstream travel easier, connecting with a community simpler, and finding decent Wi-Fi a breeze. A little planning goes a long way. Before hitching up your Airstream, it's not a bad idea to have a general idea of where you're going, what you'll need, and what roads are best for your rig.
For Travel Planning
A little planning goes a long way. Before hitching up your Airstream, it's not a bad idea to have a general idea of where you're going, what you'll need, and what roads are best for your rig.

Airstream Supply Company's Round Trip Series
Airstream Supply Co. is the official outfitter of the world's most iconic travel trailer. Part magazine, part travel guide, and part catalog of incredible gear, ASC's regular feature, Round Trip, features deep dives into destinations. Get Airstream-approved tips on where to camp, where to eat, and where to grab a drink in some of the most under-the-radar as well as classic road trip destinations.
Togo
Create checklists, manage your maintenance, and ensure that everything is prepped and ready for the big trip. Set up notifications and never miss anything on your maintenance schedule. Then connect with nearby service centers to set up appointments.
Google Maps
This app is obviously great for navigation, but it is also a great tool for planning. You can map out and save your entire route, including stops along the way. You can save your favorite places to visit, campgrounds, GPS coordinates, restaurants … you name it. You can even save locations that are recommended while on the road, so you never forget.
CoPilot GPS
Although Airstreams are built for easy hauling, roads still get steep and narrow. This app determines the best route based on your vehicle's size and class, so you avoid tricky and dangerous routes. It also offers offline navigation, so you don't have to waste data or worry about an unreliable signal.
Maps.Me
This app provides detailed offline maps. This feature is wonderful when your data is low or you need to navigate an area where there is no cell service. The maps even include hiking trails and biking trails.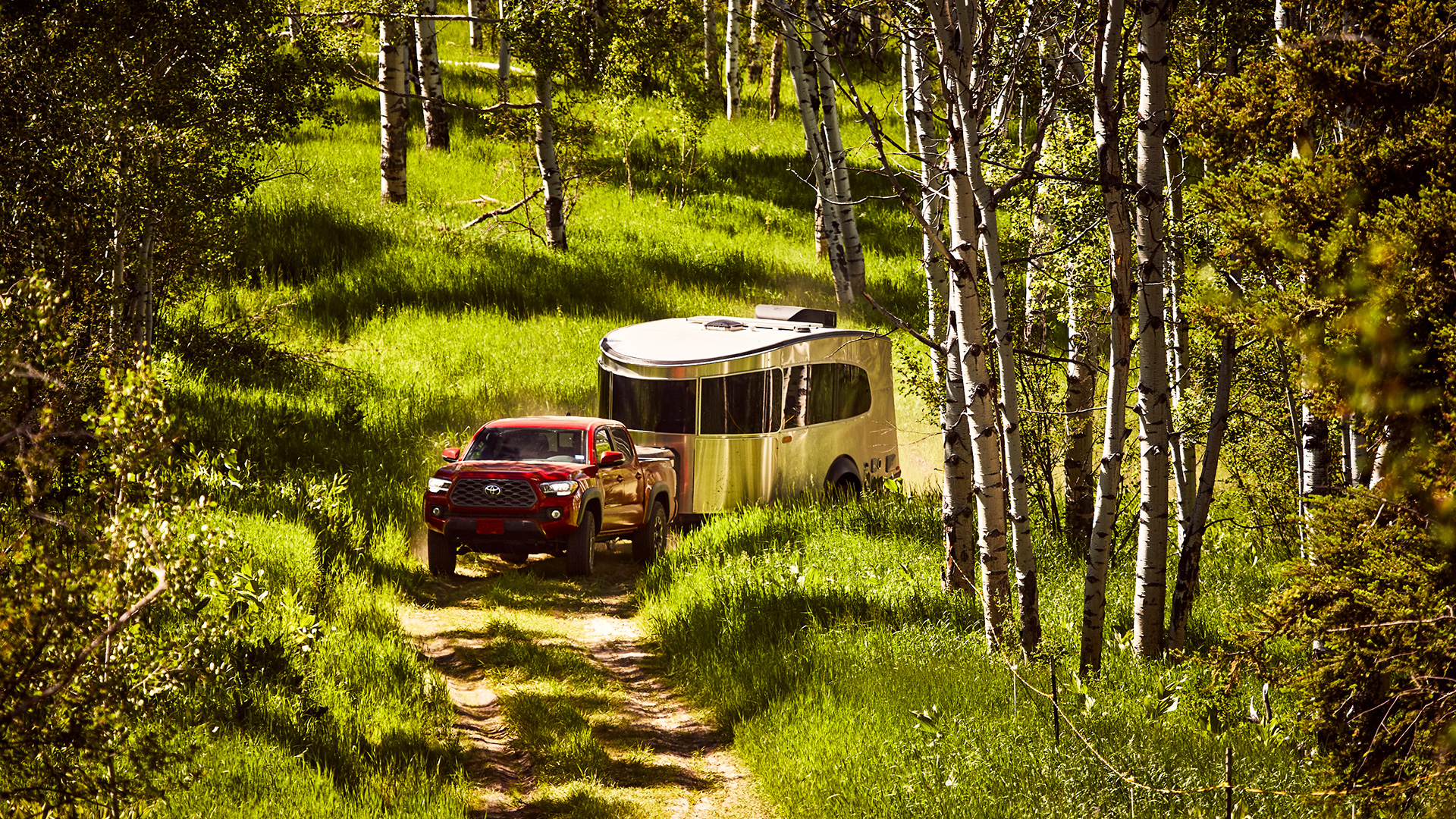 Where to Camp?
There are a lot of different camping styles when it comes to road tripping. When traveling with an Airstream, you have many options. You can camp at a traditional campground, boondock, or stay in parking lots along the way. These apps will help you find the perfect spot, even during crazy weekends.
AllStays
This is a popular app for iOS users because it allows you to search areas for a variety of camping spot types and can be used offline. You can put in filters allowing you to find the perfect spot for you. Looking for an RV park with 50amp connections? AllStays will show you what's available.
Campendium
This app was developed by RVers for RVers. Easily search an area for a variety of camp types. You can filter results for things like distance, price, land type, recreation, and hookups. The best part is the reviews. People can comment on cleanliness, Wi-Fi, noise levels, pet-friendliness, and other relevant details.
US Public Lands
This app is unique in that it allows you to overlay a map of public lands over a map in another app such as Google Maps or AllStays. By doing this, you can determine whether your camping spot actually is within public lands. You can also scout roads, camp spots, and trails.
Harvest Hosts
Want a unique camping experience? Harvest Hosts creates an opportunity for RVers to stay at wineries, breweries, golf courses, farms, and other unique places. Your Airstream needs to be self-contained (hosts don't provide hookups or bathrooms). Harvest Hosts encourages members to make purchases from hosts and support the local economy.
Hipcamp
This app offers another unique approach to camping. It helps you discover traditional camping spots as well as cool places to stay on private land. It is essentially the Airbnb of camping. This app can also come in handy on busy weekends when more traditional camping options are booked up.
RV Parky
Developed with RVers in mind, this is another great resource for campgrounds. Find nearby KOAs, commercially owned parks, and other RV parks. The app even includes reviews from other travelers who have visited the campground.
USFS & BLM Campgrounds
This app shows thousands of United States Forest Service and Bureau of Land Management campgrounds across the country. Most USFS and BLM camp spots are low cost or free. These can also be great options when other campgrounds are full.
The Dyrt
Another camping app that is great for trip planning. The Dyrt is fueled by user reviews, making a great resource for ensuring a campground is a good fit. Because The Dyrt offers prizes and discounts to incentivize reviews, the guides and reviews are some of the best.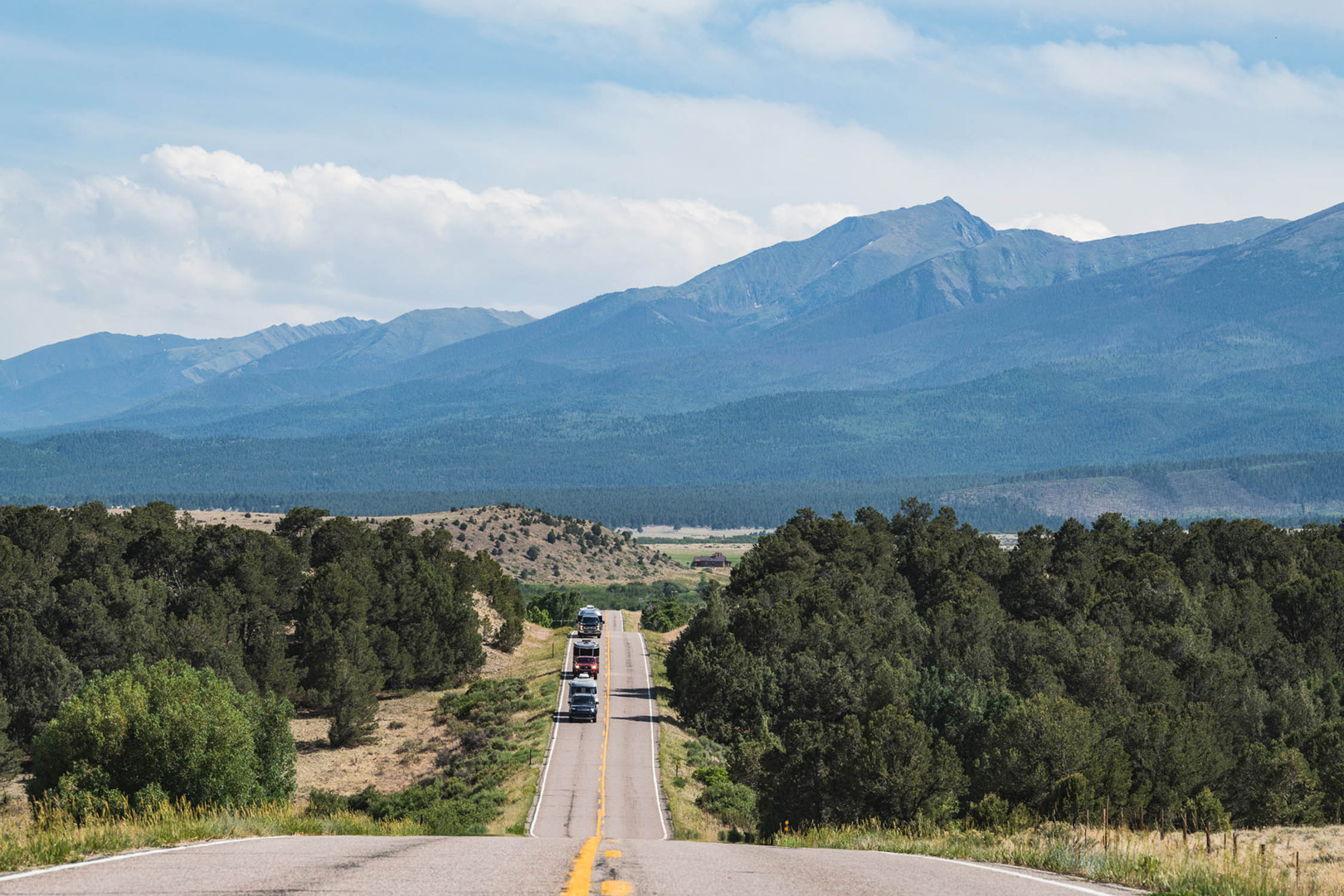 For On the Road
Not everything can be planned, even if you want it to be. Here are some apps to help you roll with the punches and save some money, too.
GasBuddy
You are likely to fall in love with this app while traveling and at home. Find the cheapest gas or diesel near you. GasBuddy is user updated, but prices tend to be accurate. Pulling a camper, even an Airstream, costs money. It's nice to save where you can. When it comes to fuel, it adds up.
Accuweather
When you are on the road, it is important to know what weather you are facing. Things can change quickly. Accuweather offers weather reports and severe weather alerts. You can even customize the data, so you get the information you want and need.
InRoute Route Planner
After you have parked your Airstream at a local campground, it is time to explore and run some errands. InRoute helps you find the fastest and easiest routes available. This can be quite helpful when in an unfamiliar place. It is even more convenient if you have your camper trailer in tow. Get things done quick and easy saves you a headache.
OpenSignal
Suddenly not having a cell phone signal can be frustrating. OpenSignal lets you know where cell signal is spotty. Plan ahead so you have offline maps available and a full tank of gas, so you are less likely to get stranded without a signal.
For Digital Nomads
One of the joys of working remotely is you can work from anywhere. Well, just about anywhere … These apps will help you discover hotspots and test internet speeds, so you can knock out work and get back to adventuring.
Wi-Fi Map
This app is a great resource for those working on the road. It provides a list of about 100 million Wi-Fi spots, complete with the passwords needed to sign in. The reviews by users will ensure you know what to expect before you commit.
Speedtest
There is nothing quite as frustrating as waiting for a page to load at a coffee shop with slow internet. This is especially annoying when you are trying to get work done. Before you buy that first cup of joe, check a coffee shop's speed with this app to make sure you have the download and upload speeds necessary to get the job done.
For Community
The Airstream community is vast. It's easy to find answers to all your questions, make friends while on the road, and connect online and in real life.
Instagram
A visually-based social platform, Instagram is a great place to get inspired and connect with like-minded individuals. Search "Airstream" to find accounts and hashtags that suit your particular fancy. Follow our account @airstream_inc for pictures, videos, and announcements to keep you inspired and on the road.
Facebook Groups
Joining Facebook Groups is a great way to get plugged into the Airstream community. Simply search "Airstream" for a list of relevant groups. Don't forget to join Airstream Addicts. There are all kinds of groups out there, including airstream for newbies, living on the road fulltime, singles, and everything in between.
RVillage
Built by RVers, this app was designed to help travelers find community on the road. There is something special about connecting with others on the road. The app allows you to join groups, chat online, and meet in person. Share the joy of travel with others.
Air Forums
Have a question? Scroll through the Air Forums or start your own thread. There is a large community of Airstreamers to help you find answers, give suggestions, or just discuss just about anything.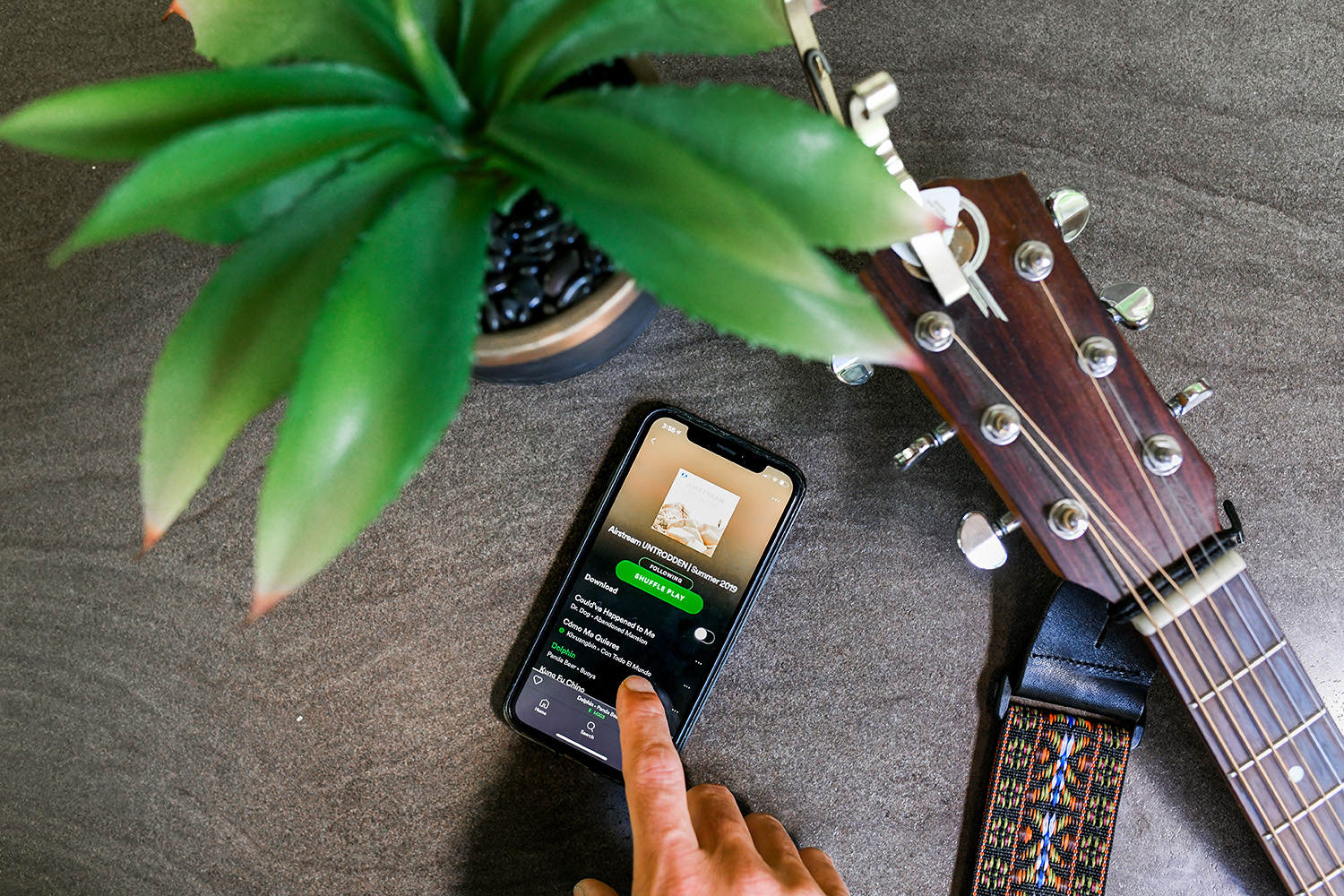 For Entertainment
The road is full of all kinds of adventure. Sometimes it's nice to relax at a beautiful stop or hike nearby trails. If you are looking to venture away from basecamp, consider using these resources to find hidden gems wherever you find yourself. Don't forget, social media can also be used to find beautiful places to visit and cool local haunts.
Roadtrippers
Find all kinds of interesting stops along your route, scenic points, historic stops, breweries, wineries, and other entertainment. Roadtrippers app allows you to use filters, so you can find camp spots near attractions that interest you.
Spotify
Stream your favorite music, make your own playlists, and check out Airstream's curated playlists. Featuring hand-picked music organized into four different themes, soundtrack your next roadtrip with Airstream's Spotify Playlists.
Hitting the road with your new Airstream might feel a little overwhelming at first, but time and experience will have you camping and traveling like a pro before you know it. These apps and resources will make planning trips and finding places to park and work easier, reducing some of the stress of the road so you can enjoy the experience.