We all know and recognize Airstream travel trailers for their rounded exterior and shiny aluminum, but how many have heard of the Holiday trailer? This unique trailer is often overlooked in Airstream history because not many were built, but it deserves to be remembered for its character and efficient use of space.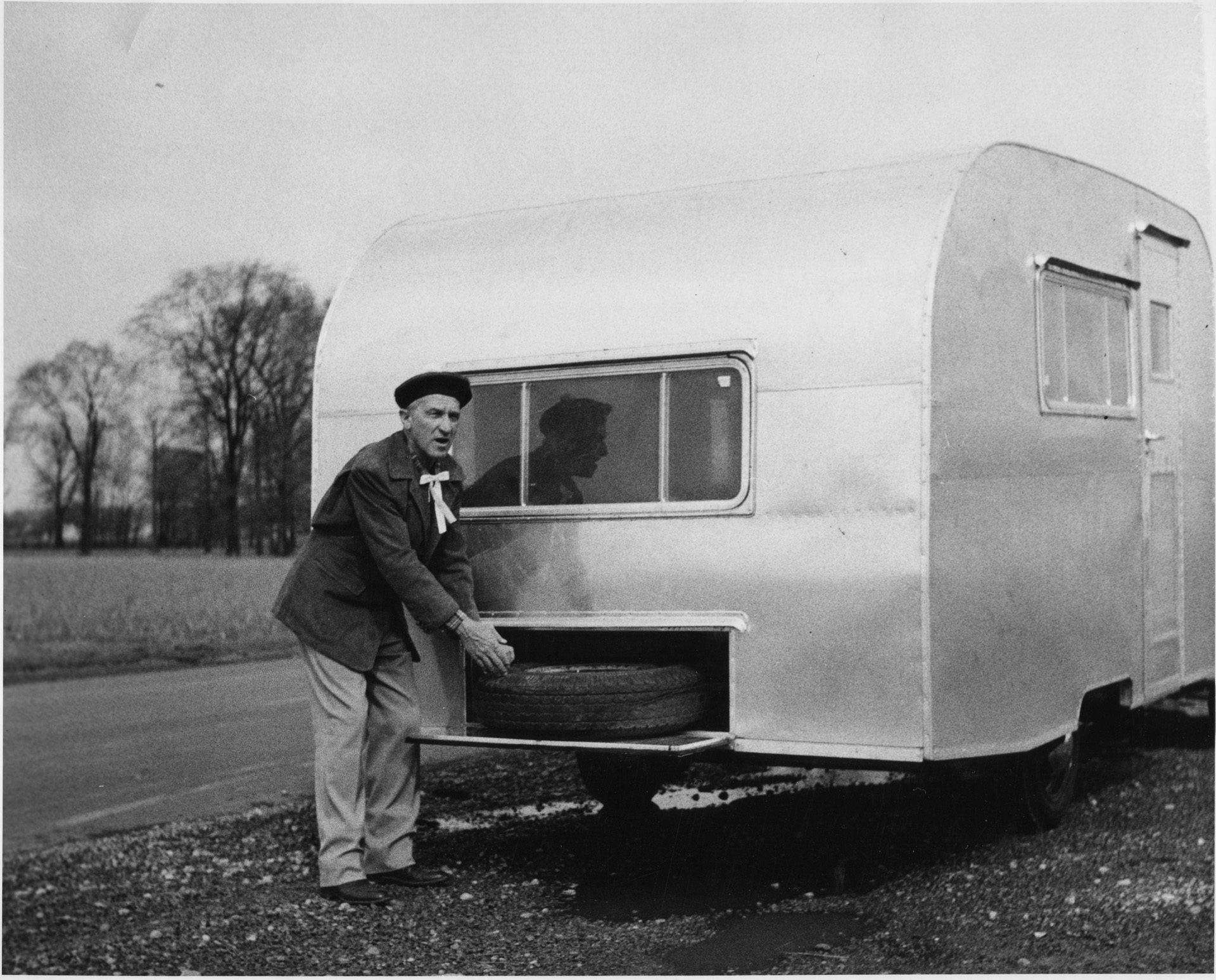 In 1953, Airstream founder Wally Byam shipped his Airstream to Europe to attend the International Trailer Rally in Copenhagen, Denmark. There, he befriended many European trailer manufacturers and admired the well-built, compact European models. The trailer industry in Europe differed from the United States as customers bought trailers solely for short-term trips. Therefore, the trailers were designed differently to utilize the space for more people.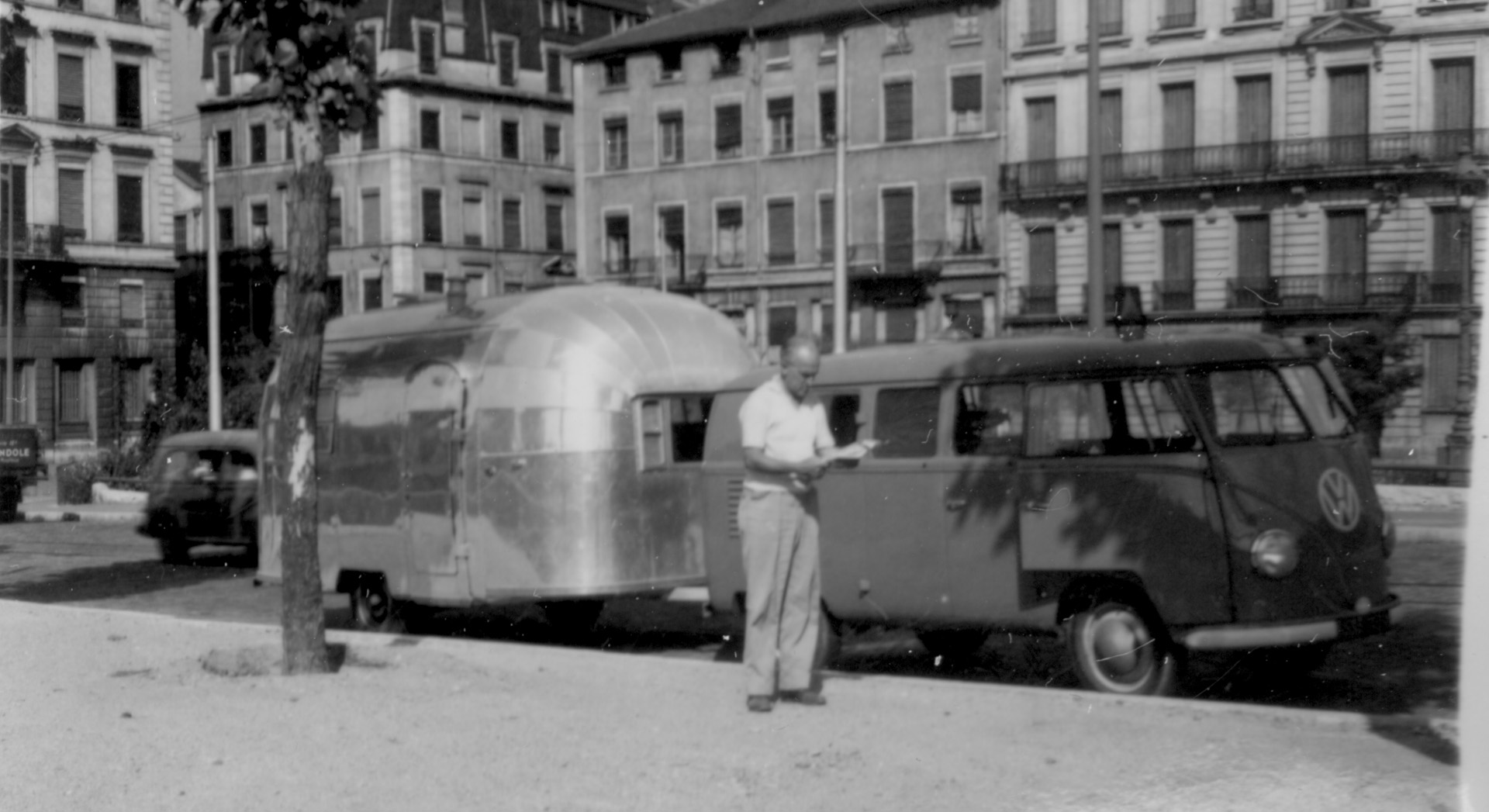 In early 1954, Wally started a new division of Airstream called Holiday Trailers and began producing flat-sided aluminum trailers after he and Airstream Sales Manager Claude McFaul became inspired by the lightweight European travel trailers of the time. The first Holiday was sold to a Dealer in March of 1954. Later that summer, "Holiday Trailers, Inc." became a separate corporation in Jackson Center, Ohio. Wally's excitement spurred innovation towards a trailer that was geared toward a new crowd looking for affordability and space in a trailer.
The Holiday trailer, marketed as Wally Byam's Holiday, was produced from 1954-1955, primarily as a 14 1/2-foot model, though a few 21-foot models were also built in 1955. As this trailer was intended for short vacation trips rather than a home on wheels, its design packed much character and utility into the small space. The trailer had flat sides, a wooden interior, aero-core fiberglass insulation, a restroom, spare tire storage, kitchen appliances such as a gas stove and icebox, electrical brakes, and space for up to five people. There were also options for add-ons to the trailer, including mattress, refrigerator, and other plumbing or electrical upgrades. The Holiday was the perfect host for the small family who wanted a weekend getaway. 
In addition to its accommodating design, the Holiday trailer was affordable. It cost about half of the price of an Airstream travel trailer of similar size at the time. The Holiday was exhibited at trailer shows nationwide when it debuted, and received positive feedback on its features and space. The seven large windows were also popular, especially because the front and back windows were low and the driver could see through the entire trailer for optimal visibility. Though affordability was also important to Wally, quality was a priority. He knew that some owners would join the caravans with their new Holiday, and he made sure that the trailers were built to last through rugged terrains. The Holiday trailer was, in Wally's mind, the perfect mix of functionality, affordability, quality, and efficiency. It was advertised as the "culmination of a quarter century in the business, many many hundreds of thousands of miles of trailering" and "the combination of the best in Europe and the best in America."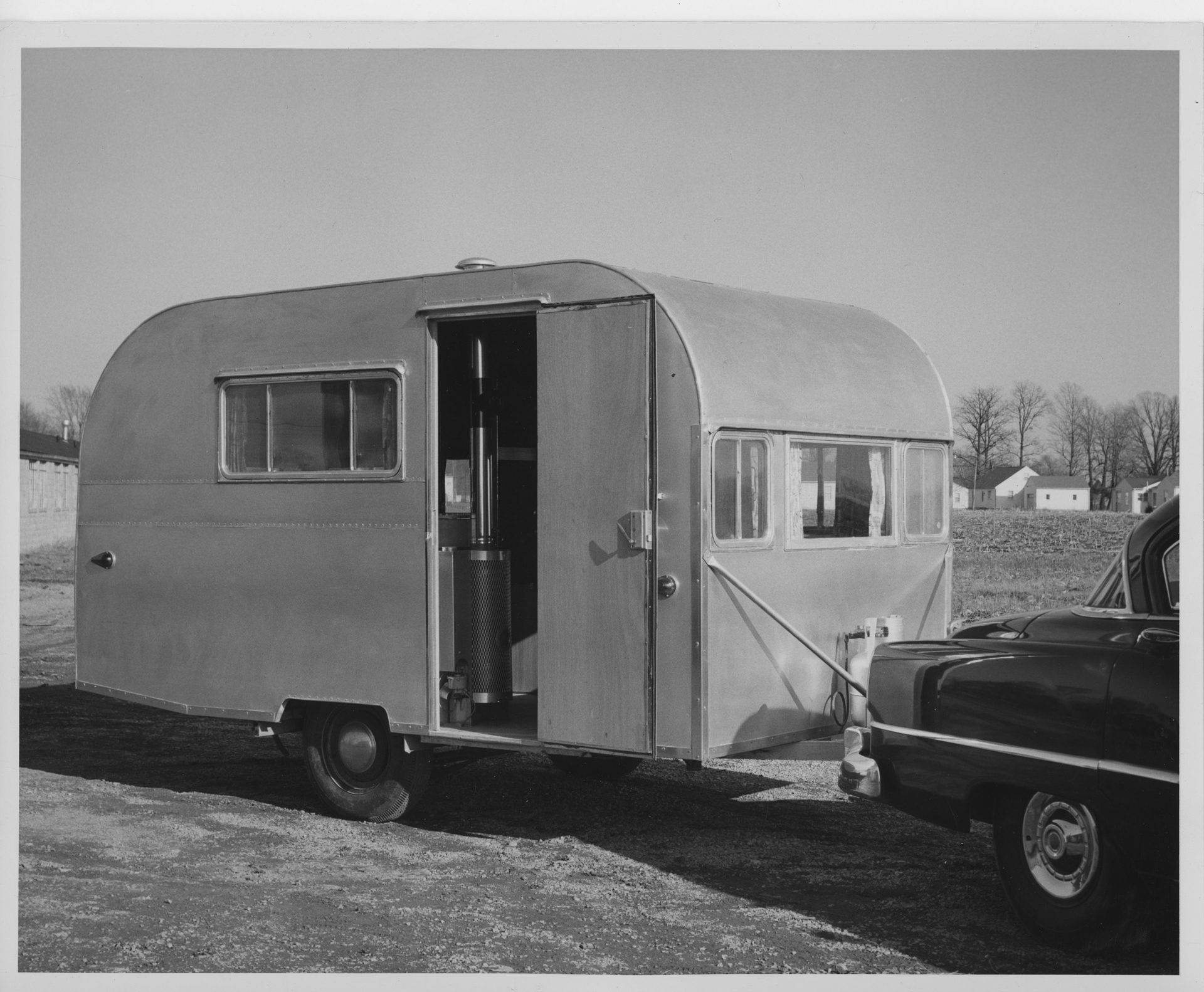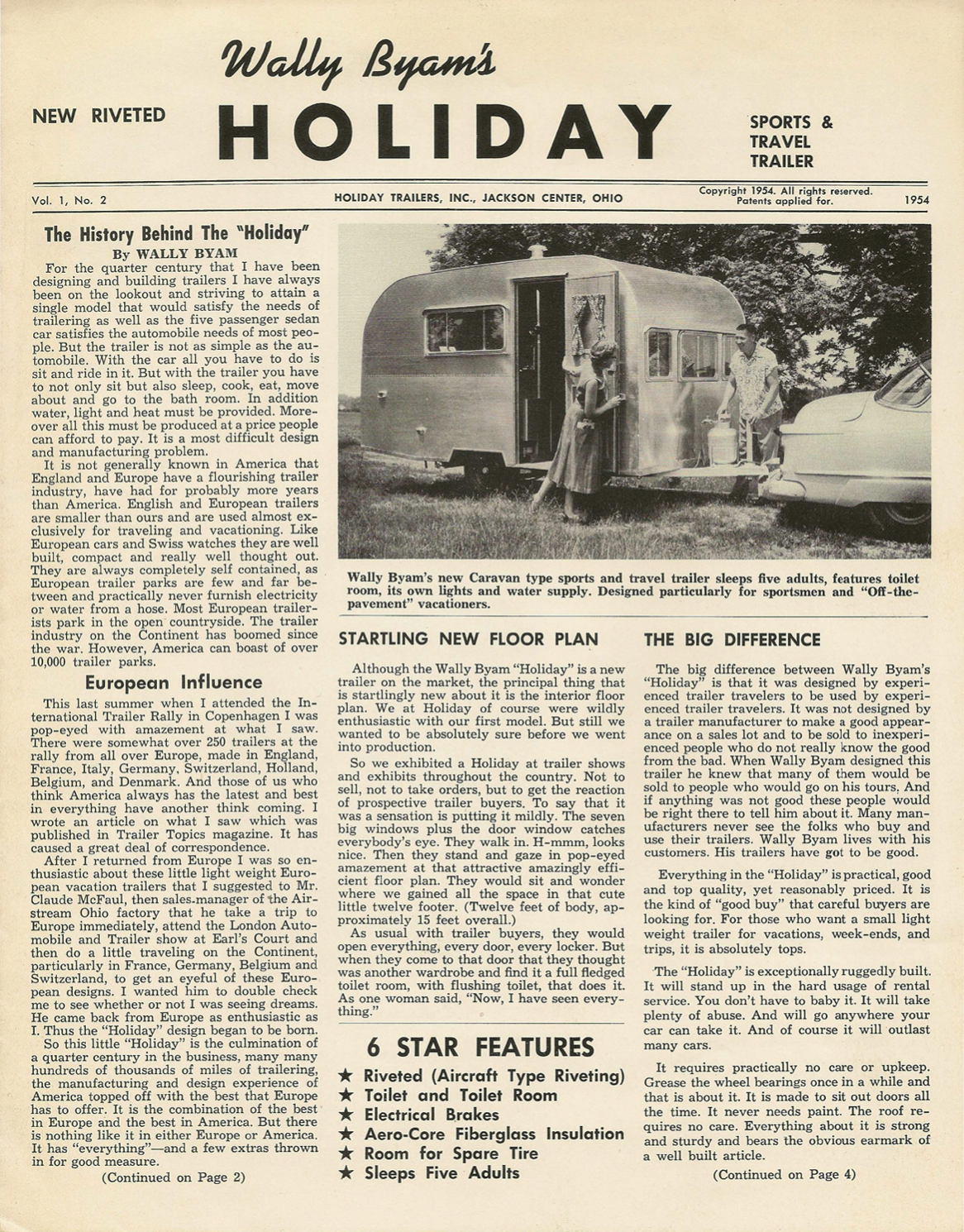 It is unclear how many Holiday trailers were built, and it is still a bit of a mystery today why production ceased. It was a popular product for families, because parents could take their children on shorter trips that otherwise would have been less convenient or affordable. However, the creativity of meshing components of European and American trailer designs made a versatile model that would live on in the floor plans of Airstream travel trailers for years to come, such as the popular 16' Bubble. There are only a few Holiday trailers still in existence today, and one of them will be on display in all its vintage beauty in Airstream's future Heritage Center, opening in late Spring.