Once called the "airplane without wings," the Airstream Clipper was a dream come true for those looking for a new adventure in the 1930s. The travel trailer's notorious bullet shape was a futuristic design at the time, but today many are still fascinated by its durability and fashion. It's a model full of rich history, and it appealed to those who were fascinated by the luxurious, aviation-inspired design.
Coming out of the Great Depression, Wally Byam began selling do-it-yourself plans for building travel trailers. Eventually, he opened a factory in Culver City, California where he produced ready-built wood and Masonite trailers. Everything would change on January 17, 1936 when Wally introduced the all-aluminum, riveted travel trailer known as the Airstream Clipper.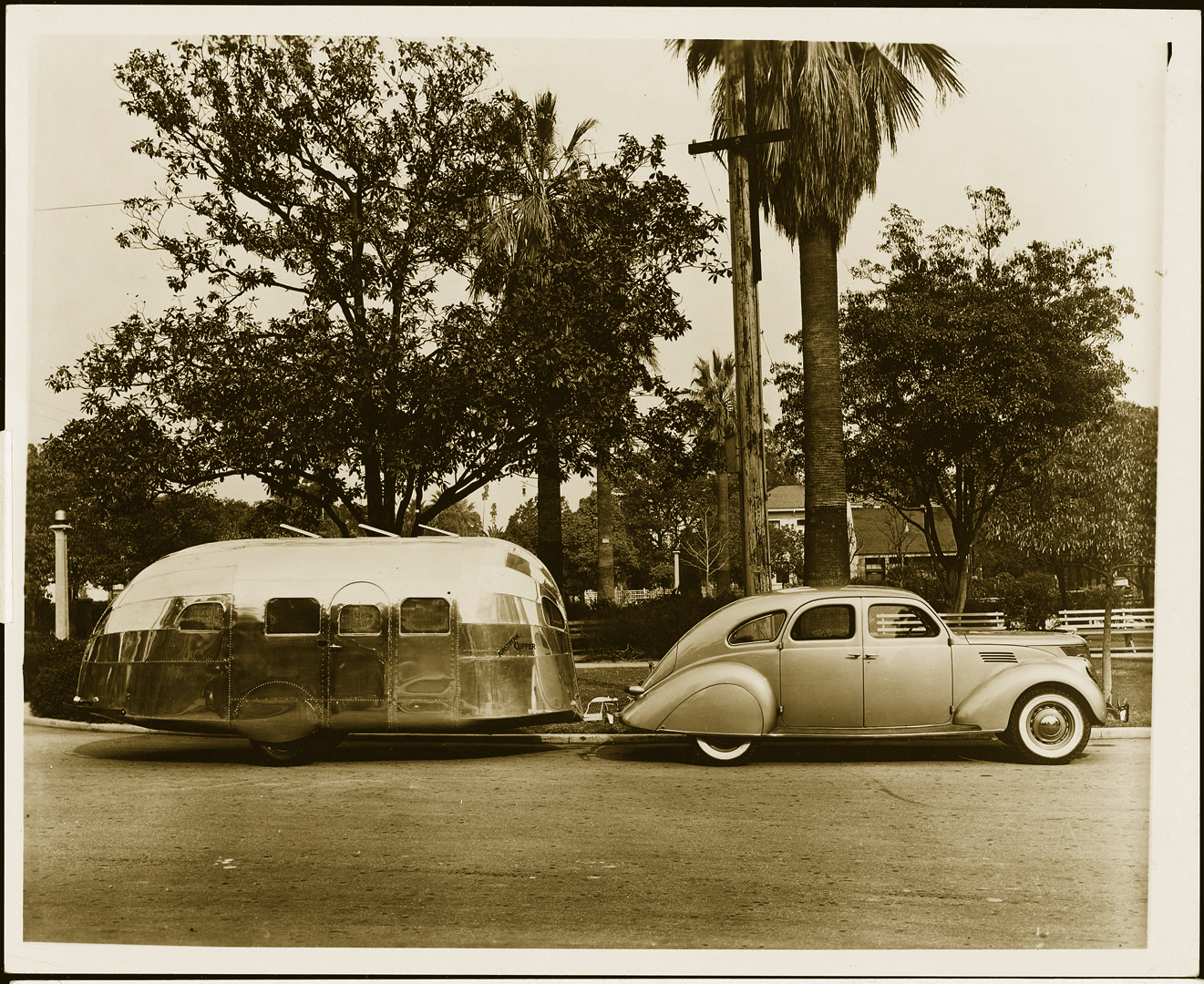 The Clipper was known for its many amenities and its choice of floor plans. Some of the amenities included a stainless-steel kitchen galley and wood cabinetry, bottled liquid propane gas, radio, cocktail bar, restroom, and space to sleep several people. The interior walls were wood, and there was a wide array of wood types available such as white pine, basswood, mahogany, and magnolia. 
Although floor plans varied, the layout of each Clipper was well-thought out in terms of space and the windows were meticulously placed so the driver could see through the trailer. A storage compartment, accessible from the exterior, offered space for tools and baggage. The travel trailer had a side entry door on the curbside, which allowed for several different choices for furniture arrangement and layout. The Airstream Clipper is an iconic model in travel trailer history because of the high standards of quality and customization to which it was built.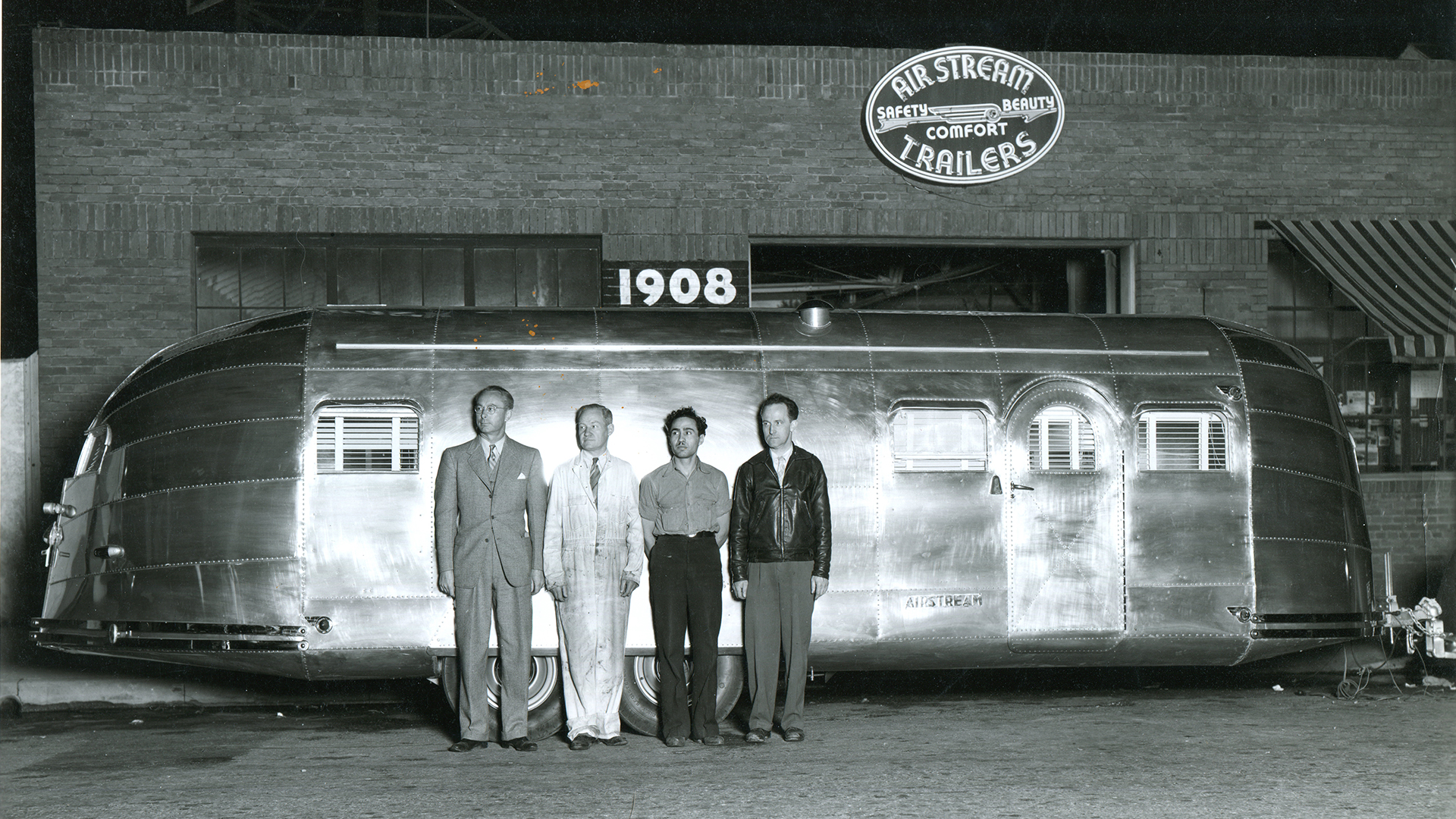 The Clipper's materials and design were inspired by aircraft technology at the time. The exterior was made of Duraluminum skin and rivets, and the trailer was well-insulated with a kapok blanket, all commonly used in airplanes. Advertised as "truthfully and honestly streamlined with its curves determined by the laws of physics in wind tunnel tests," the Clipper's streamlined shape helped the tow vehicle maintain good gas mileage, even at high speeds.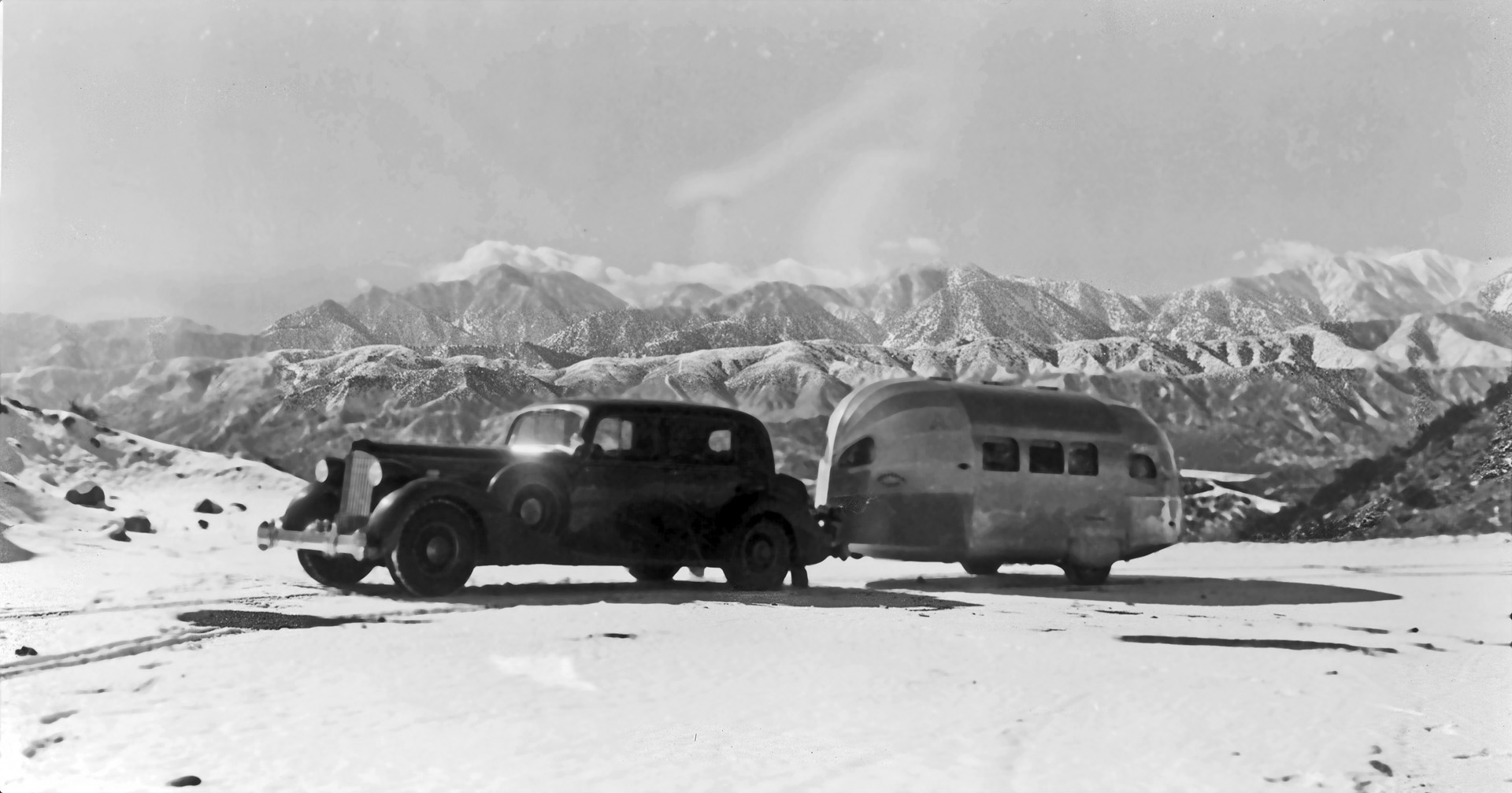 The Clipper was a splurge in terms of price, as Airstream wanted to give customers the very best. Marketed towards those who wanted the highest-end product, the price ranged from $1,465 to $5,200. The Clipper's most well-known customers were political leaders and Hollywood celebrities. Other smaller travel trailer models were also introduced in the 1930s, but the Clipper's durability stood the test of time.
Although production numbers for the Airstream Clipper are unknown, it is estimated that less than 15 still exist today. One of those Clippers, a 1938 model affectionately known as "Old Grand Dad," will be on display at the future Airstream Heritage Center opening this year.
Looking to dig even further into Airstream's long history? Learn more about the upcoming exhibits in the Airstream Heritage Center.