Let's face it – depending on your mood and the trip, Airstreaming can be cushy and laid back or crazy demanding. When active adventure calls for primo space, portability and strength, take a HUCK Performance Bucket (or two) to help with hauling.
The HUCK is often called a "Five-Gallon Bucket on Steroids," and that's a spot-on description. This is not your every day, no-expectations bucket; this is a premium-designed version of the utility staple.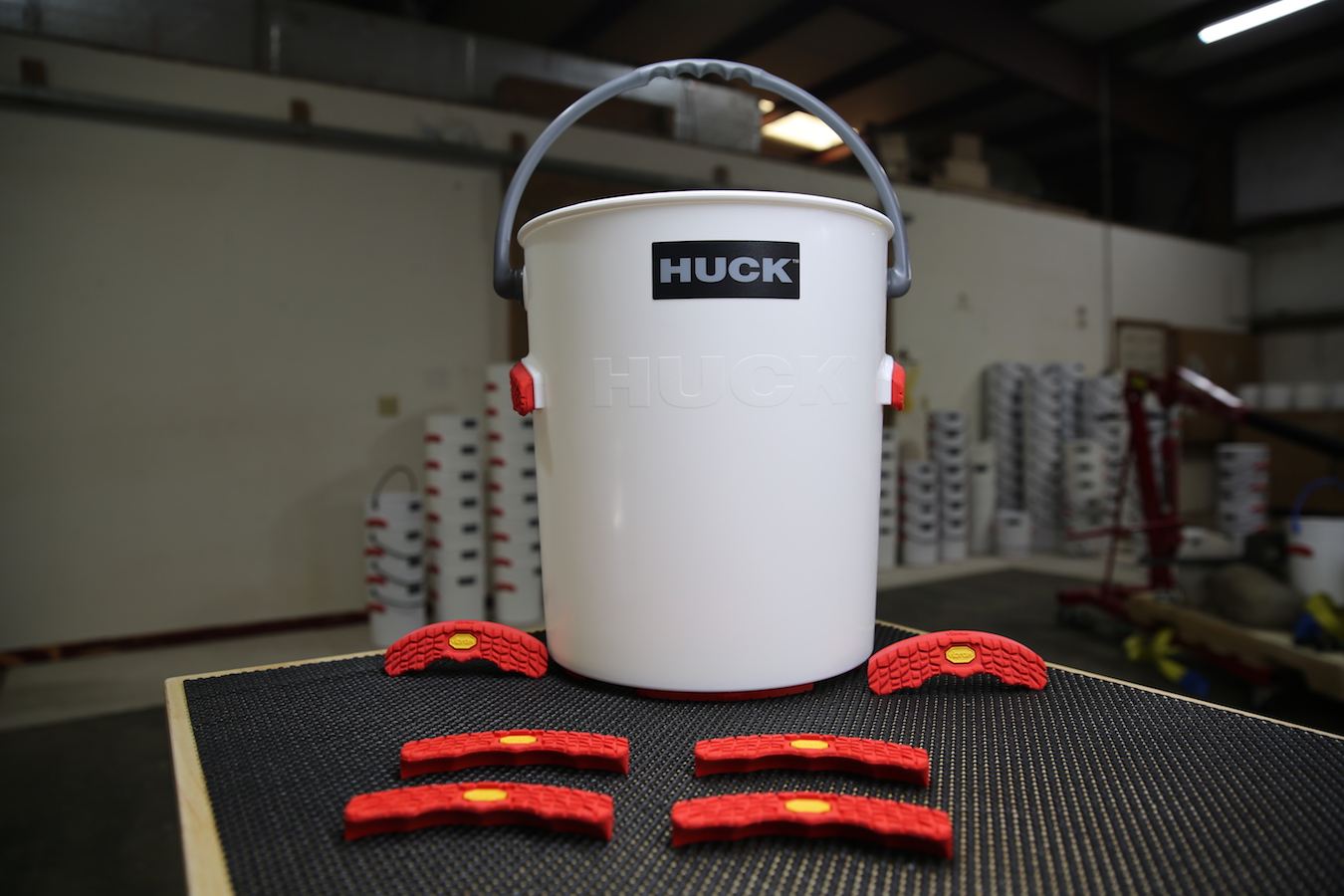 The HUCK's high-end construction from SpryTech™, a proprietary blend of performance polymers, gives it high-end hauling capabilities. Every HUCK Performance Bucket can hold 1,000 lbs. without failure. How does Huck know? Because they loaded a Performance Bucket with over 1,000 lbs. of boulders and tested it using a two-ton engine hoist. It didn't give. So yeah, this bucket is as strong as they come.
By comparison, everyday disposable buckets are typically constructed of inexpensive, ordinary high-density polyethylene, - the same material used to make milk jugs and sandwich bags. Uh, really? Yes, really.
Along with the HUCK's extreme strength and durability, you also get a lightweight bucket that's uncommonly resistant to wear, temperature and chemicals. Every HUCK is designed to last a lifetime. That polymer blend offers excellent UV stabilization (so it won't degrade when constantly under the sun). It's BPA-free, too, so it's also food-safe.
The HUCK is double the thickness of other five-gallon buckets, and it comes ready-to-work with side handles (to prevent vapor lock), a StayPut™ top handle system (to keep the handle in place), and Grippin Feet™ by Vibram® (to deflect impact). All of these intelligent design features add up to easy hauling. And isn't that what we're looking for from this go-to piece of utility gear?
HUCK Performance Buckets are the only five-gallon buckets made exclusively in the USA. Joe Schneider, the founder of HUCK Performance Buckets, was born and raised on the Eastern Shore of Maryland and, as an avid fisherman, wanted a sturdier and more reliable five-gallon bucket. So, he engineered the HUCK Performance Bucket.
Today, the company is committed to environmentally friendly alternatives to the army of disposable 5-gallon buckets that end up in landfills around the globe. HUCK backs up their commitment with 1% of gross sales going back to environmental charities.
---