Airstreamers know that not all RVs are created equal. Airstream® is a breed apart – valued for beautifully innovative elements that create elevated and unique adventure experiences.
Turns out, not all travel bags are the same, either.
Take Pakt, for instance. They create unique, refined, responsibly-sourced travel accessories. And they do it beautifully.
The company's Pakt One is not your ordinary duffle bag. This carry-on sized travel bag was thoughtfully designed by experienced travelers to keep you organized and light on your feet.
By combining the portability of a duffel with the organization of a suitcase, the Pakt One allows for easy packing and storage, so you have quick and easy access to all of your things while on the go. There's room for everything you need (and nothing you don't). The Pakt One is perfectly sized to carry-on specifications, so you'll never have to check a bag again. Hallelujah!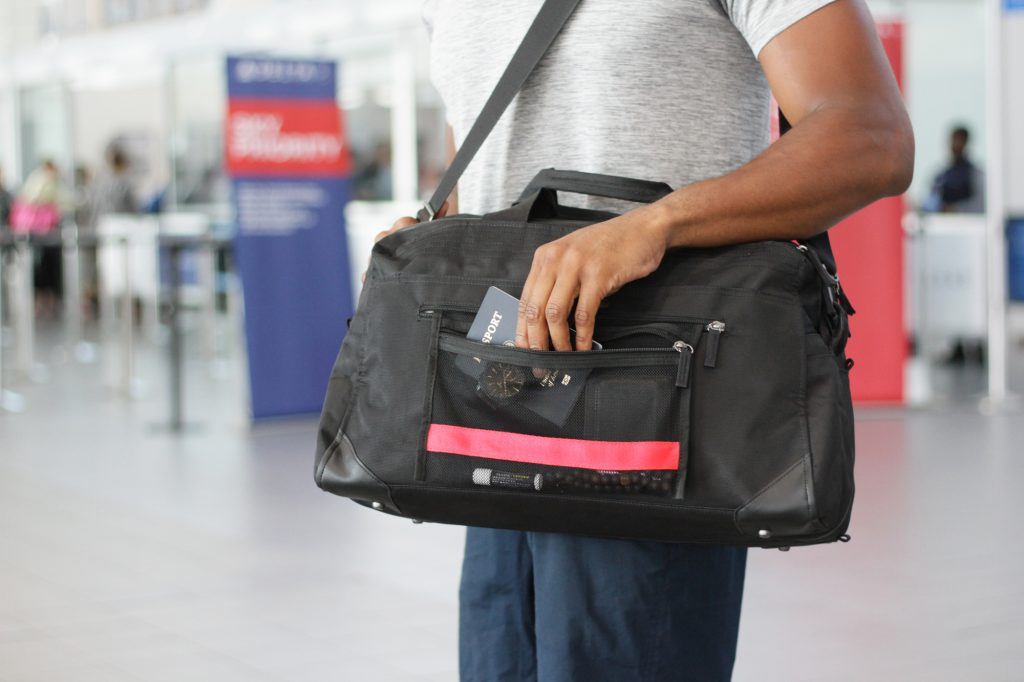 The Pakt One measures 20" long by 10" wide by 11" tall, and has an empty weight of just 3.25 lbs. Still, it has a 35-liter capacity, meaning there's plenty of room for your essential gear. Details like premium YKK zippers, durable hardware and no external labels make this bag sleek and chic. Smart features include accessory loops to clip on water bottles or other accessories, top-access zippers to get to each side quickly, a key clip, passport holder (for those international jaunts), and protective corners and metal feet.
There are three style choices for adventurers: Black on Black, Grey and Pewter, and Navy and Bronze. The Black Pakt is made of 420D Nylon dobby fabric, while the Grey Pakt and Navy Pakt are made with coated canvas exterior fabrics. All are handsome, and all are made to travel with you for a lifetime, as backed by the company's warranty.
Pakt was born after a wildly successful crowdfunding campaign, a handful of round-the-world trips, and thousands of happy (and vocal!) backers. Founders Joshua Fields Millburn and Ryan Nicodemus (otherwise known as The Minimalists) and Malcolm Fontier (industrial designer of the famed Getaway Bag) were having too much fun to stop, so they officially launched Pakt in 2018.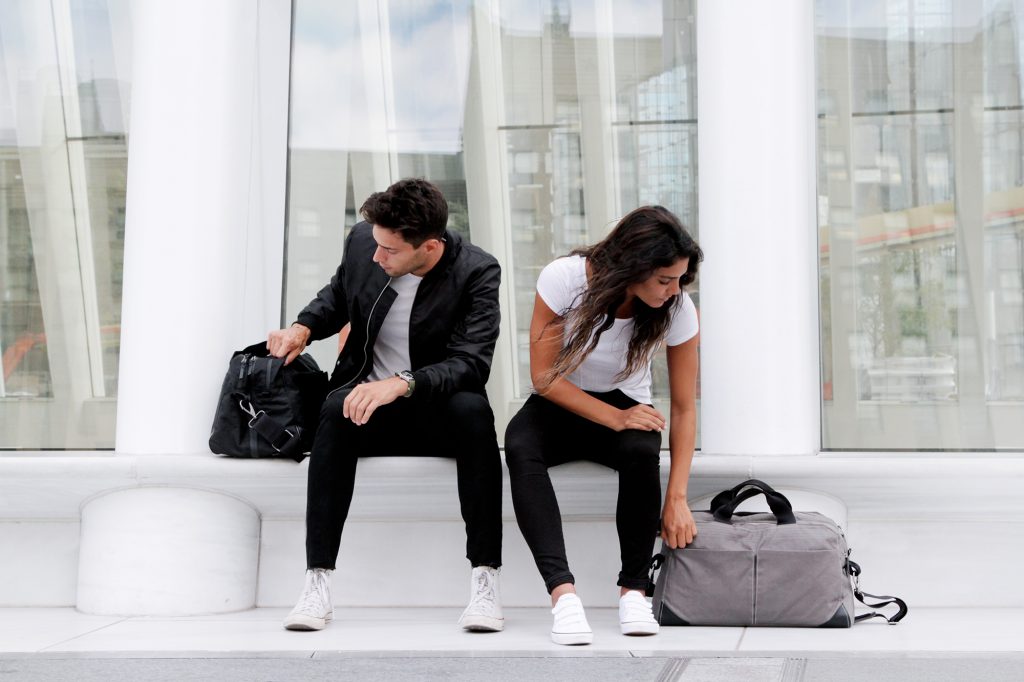 Today, Pakt has optimized every step of its supply chain to minimize environmental impact. The company uses modern, durable, technical materials that are 100% animal-friendly, and continues to make its manufacturing process more efficient. The result: Pakt products are the bee's knees for environmentally-conscious wanderers.
---