Words, as the Buddha observed, have the power to both hurt and heal. When words are both true and kind, they can change our world for the better. That could be the mission statement for two unique journals from Inspire Good.
Support members of the military and their families by recording your Airstream memories in The Patriot Journal. Its triangular shape and star-spangled cover echo a folded flag and are sure to start conversations about why you carry it. The Patriot Notebook's lined pages are interspersed with thoughts and calls to action that encourage patriotism and appreciation for those whose sacrifices make it possible for us to adventure in freedom and security.
The Patriot Notebook is dedicated to America's Gold Star families, who have lost a member in combat defending our country. Five percent of all sales of this beautiful notebook is donated to Folds of Honor, which provides scholarships to the spouses and children of fallen and disabled service members.
The Acts of Good Journal is designed to create a record of people paying it forward. Perform an act of good for someone, then give the journal to the same person to receive your act of good. They then record what was done for them, how it impacted their life, and continue the journey by paying it forward with their own act of good. This cycle of service and remembrance continues until the journal's 12 sections are packed with good karma and the book is returned to you, thanks to an online registration. Cherish it as a reminder of how one act of kindness can help change the world.
Not sure how to start? The 96-page Acts of Good Journal includes workshop sections to help you decide on the who and what of this personal adventure in giving.
Kansas City-based Inspire Good Publishing Co. was created to make the world better by publishing and creating quality products that encourage a positive lifestyle. The company does this by developing and marketing works of its own and partnering with other creative individuals to bring their amazing ideas into the world.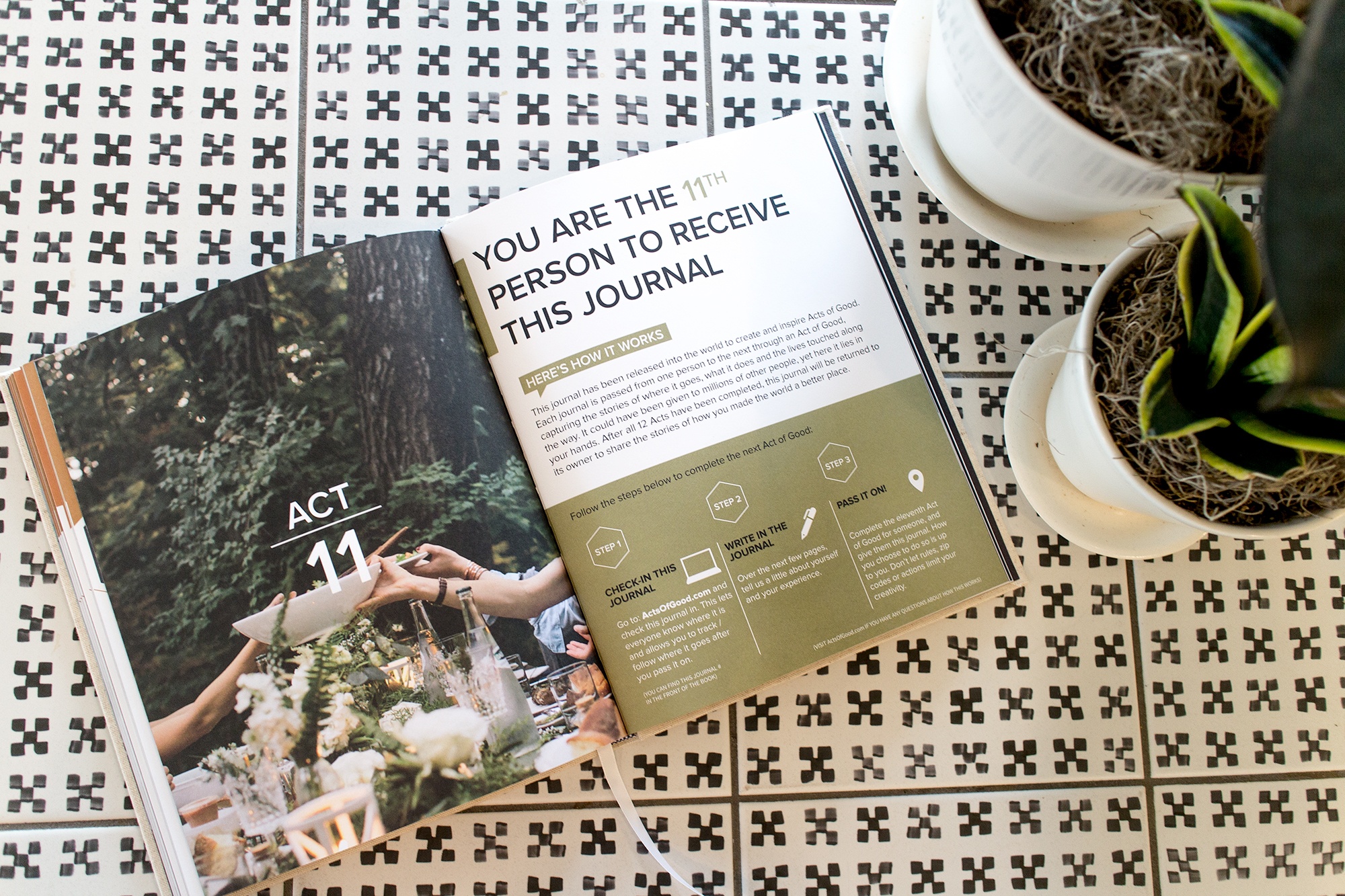 Airstream searches every corner of the outdoor and camping world to find the coolest gear to feature in the A-List. We often partner with brands and create affiliate relationships for the products featured here.
---