Snow can complicate everything from a daily commute to an Airstream® adventure. But the white stuff is also opportunity falling from the sky. A good flurry of flakes provides the chance to experience a new, or perhaps already-beloved, winter activity: snowshoeing.
When that opportunity comes falling, be ready with the Evo Snowshoe Kit from MSR. Every piece of this package – shoes, poles, carry pack – is marked by MSR's famous innovation and durability.
It's no surprise MSR's ruggedly dependable Evo snowshoes are a favorite of snowshoers around the world. Traction bars molded into the Evo's UniBody deck give it the grip needed for most treks, including those with modest slopes and messy conditions. The Evo's weather-resistant, glove-friendly DuoFit™ binding provides stability and control on rolling terrain. All these features make the Evo a perfect snowshoe for venturing out of your Airstream to explore a pristine winter landscape or braving snow-covered city streets for milk and bread.
MSR's DynaLock Trail Poles are the ideal companion on snowshoe adventures of every duration. These lightweight and sturdy two-section aluminum poles feature an ergonomic grip and tough carbide tip. MSR's DynaLock technology gives its poles a full range of length adjustability with fast, reliable locking. An innovative design allows users to easily adjust the poles' clamping force on the fly without tools to keep everything tight and secure, even while wearing heavy winter gloves.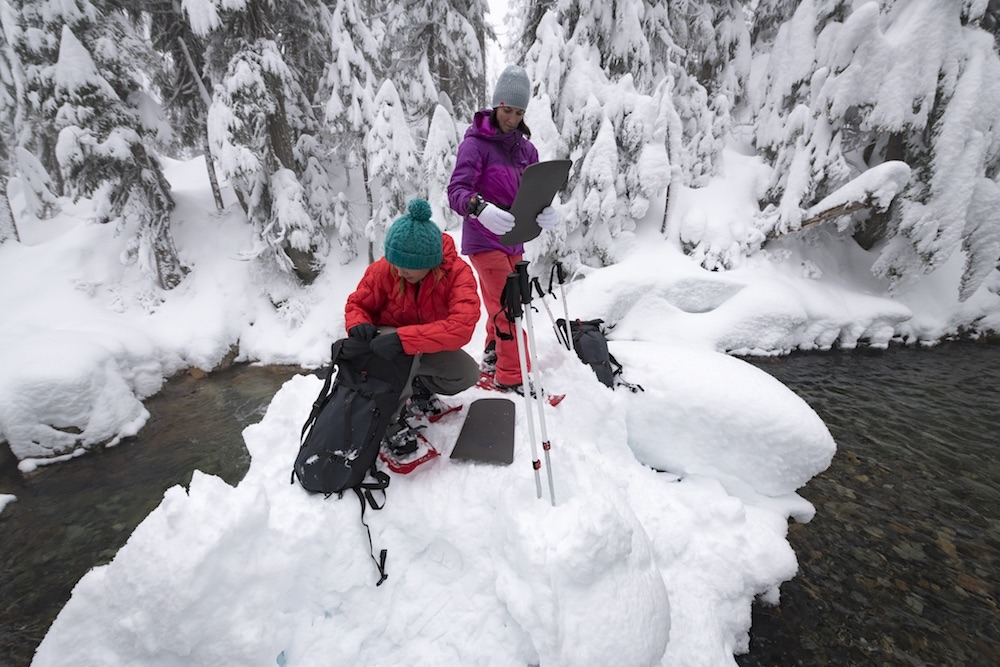 The rugged carry pack provides secure attachments for shoes and poles, an internal compartment for small gear, hydration compatibility, and even a removal foam seat perfect for trail breaks.
Seattle-based MSR is obsessed with designing the most reliable, high-performance gear possible, using team members' knowledge of engineering and science to find better solutions to the challenges of the outdoors. The company believes in limiting our handprint on the Earth by creating products that last a lifetime. Many MSR products are crafted on manufacturing lines in the same building in Seattle where they are designed.
---