Airstreamers know quality. There are plenty of other travel trailers and touring coaches out there. Investing in an Airstream shows an appreciation for craftsmanship, functionality, design, and durability. No doubt those principles extend to your adventure gear, too. You want the best of the best.
There are a ton of run-of-the-mill backpacks out there, and Mystery Ranch packs are not them; these are premium packs.
Mystery Ranch's patented design elements make their packs easily customizable to fit you perfectly. The company uses only top-of-the-line materials and trim components, engineering the most comfortable harness designs for big, awkward overloads.
This approach to making the best packs around has worked for over four decades. How do we know? Because Mystery Ranch packs have demonstrated their ruggedness in the most stressful outdoor situations – alpine climbing, backcountry hunting, wildland firefighting and military patrols into hostile territory.
For your stroll in the woods, consider the In & Out pack. It's perfect for every explorer – from casual hikers to the most advanced climbers and trekkers.
The 19-liter, self-stuffing In & Out is a fully engineered, featherweight solution. It stuffs down to the size of a small water bottle, making this pack indispensable when space is at a premium.
The In & Out is built from 100D CORDURA® mini-rip for high abrasion and tear resistance. This pack also features contoured shoulder straps and a sternum strap, YKK® zippers, a stretch-woven water bottle pocket, two external zippered pockets, two carry loops with secure straps for tools, side compression straps, and a 2-liter hydration reservoir pocket with ports.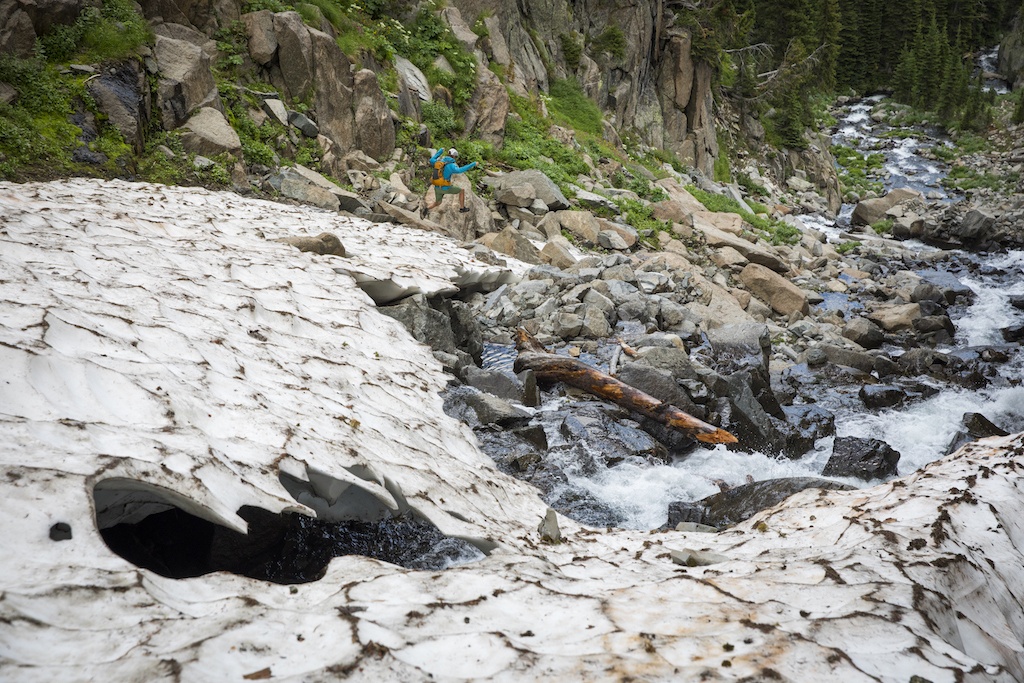 Based in Bozeman, Montana, Mystery Ranch was built on a heritage of function, comfort, quality, and durability. Their focus remains on use-specific designs and hand-built quality.
Image Credit: Jay Beyer Imaging
Airstream searches every corner of the outdoor and camping world to find the coolest gear to feature in A-List. We often partner with brands and create affiliate relationships for the products featured here.
---