Our national parks are central to the Airstream experience. No matter where the road has led you so far, no doubt you've either stopped over to bask in one of our nation's outdoor crown jewels or have plans to do so soon.
While the parks receive considerable government support, private contributions and volunteerism are key to maintaining these American treasures. Enter Parks Project, a company that weaves the concept of giving back to nature into its product line.
Operating as a for-profit business, Parks Project uses proceeds from the sale of their apparel and accessories to contribute directly to a variety of different conservancies across the US that support the ongoing care of our national parks. Their motto:  Leave it better than you found it.
Parks Project's offerings reflect this mission in their design. The company's sweatshirts and raglan tees, for example, let adventurers sport their love of our national parks in stylish comfort.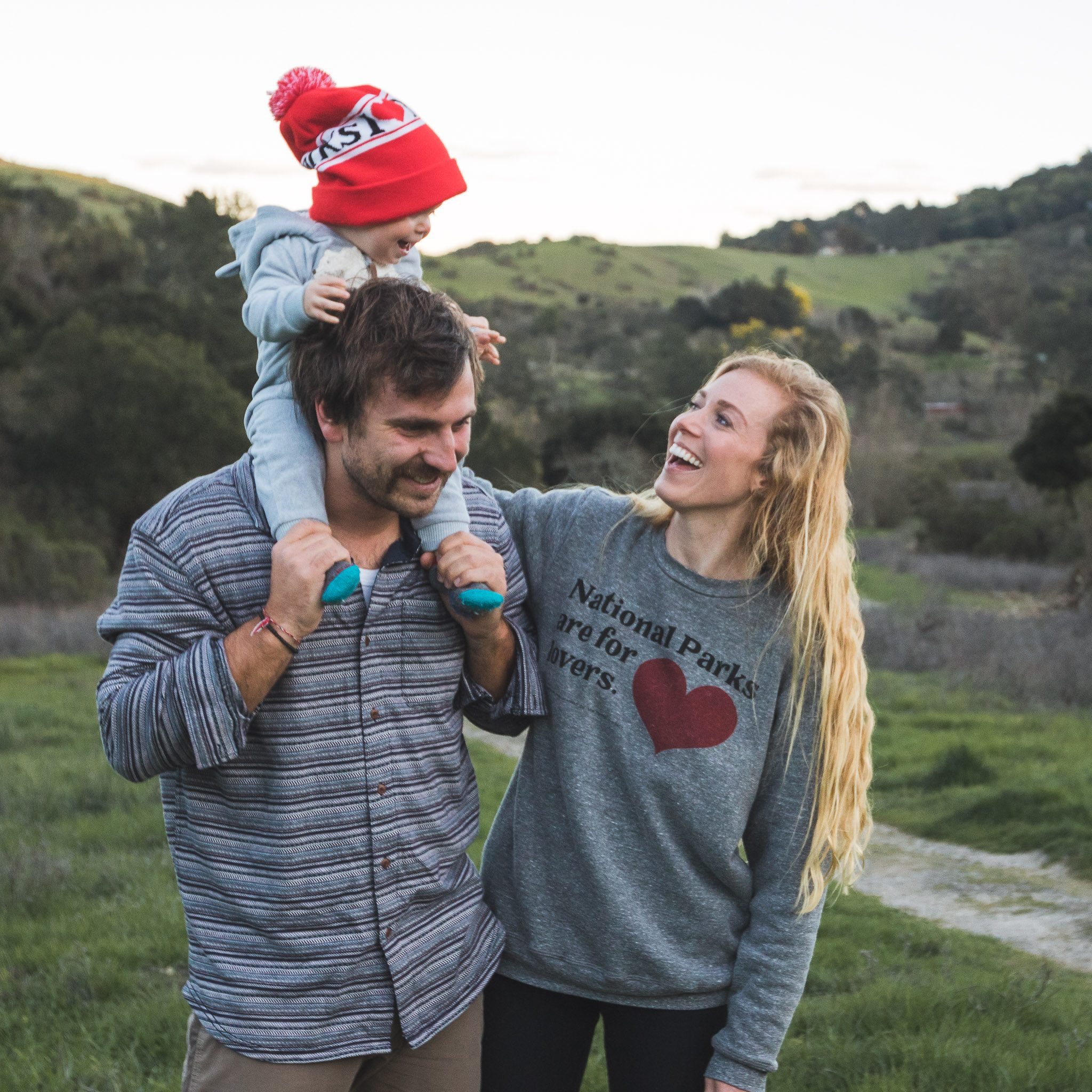 The National Parks are for Lovers Fleece Sweatshirt is made from ultra-comfy loop terry brushed fleece. Its "National Parks are for lovers" design on the front lets other travelers know exactly how you feel about the great outdoors.
For warmer days or layering, there are 3/4 sleeve baseball raglan tees with similar messaging. The Joshua Tree National Park raglan features a stunning sunset behind mountains with its namesake tree in the foreground, all surrounded by the reminder to "protect, restore, preserve." The Defend our Parklands raglan gets its message across loud and clear, with a stunning graphic of a roaring Grizzly.
Parks Project started just a few years ago after its founders spent some time volunteering around our country's national parks. During their service, co-founders Keith Eshelman and Sevag Kazanci made an observation that would lead them to start Parks Project: most of the volunteers in the parks were older. Their question was why more young people weren't involved in keeping our nation's cherished parks in good shape, and what it would take to get them involved.
And so, Parks Project was formed with the dual purpose of energizing all citizens to take ownership of public lands and providing funding to backlogged park projects.  Today, Parks Project has over 30 ongoing park projects across the US, and has become an official licensee and business partner to the national parks.
Airstream searches every corner of the outdoor and camping world to find the coolest gear to feature in A-List. We often partner with brands and create affiliate relationships for the products featured here.
---