There is so much beauty in the world. You've seen it. Winding through roads less traveled, Airstream in tow, you've gazed upon breathtaking vistas and stunning panoramas of nature in all its splendor. These moments create potent memories and bring so much inspiration.
Just ask Jaclyn Souza, artist and founder of Uzumati Ceramics, a pottery line rooted in the outdoors. Souza found deep resonance outside when she was a little girl. Growing up in a tiny California town, she adventured in the wild places around her neighborhood, foraging and collecting natural things to curate into her own wild creations.
Souza remains as dedicated to her art and the power of nature as she was then. Uzumati Ceramics is her way of connecting with the environment and sharing her connection with us.
In her line of fine hand-thrown pottery, you'll find functional pieces of art that remind you of the vastness of the world around you.
The Mountainscape Mug is a lovely, durable cup that can keep up with your adventurous spirit. This 10-oz. sipping mug is made from high-fired ceramic stoneware and features a matte white finish and an evocative hand-carved mountain motif.
Or delight in your favorite brew with the Yosemite Valley Mug, which showcases the iconic El Capitan and Half Dome. Carved by hand from durable stoneware, this mug is an ode to the power of glaciers and the strength of granite.
Souza's line of candles is a fragrant spin on her charming mugs. The White Topography Candle is handmade from start to finish using 100% recycled clay, natural soy wax, premium essential oils and a raw wood wick. You'll love every inch of this candle, from the carving of the topographic design that celebrates the goodness of the outdoors, to the soft scent, reminiscent of worn leather boots, whiskey from the flask and the sweet musk of the forest.
Uzumati is a Native American word for "great bear," believed to have been the root of the name Yosemite. Souza found the name fitting as her work showcases the wonder of this majestic region. While she currently resides and works out of her Bay Area studio, her heart's home is in the cool, crisp air of the High Sierra, which comes through beautifully in her creations. Her pieces are made to use lovingly in your home, wherever that may be.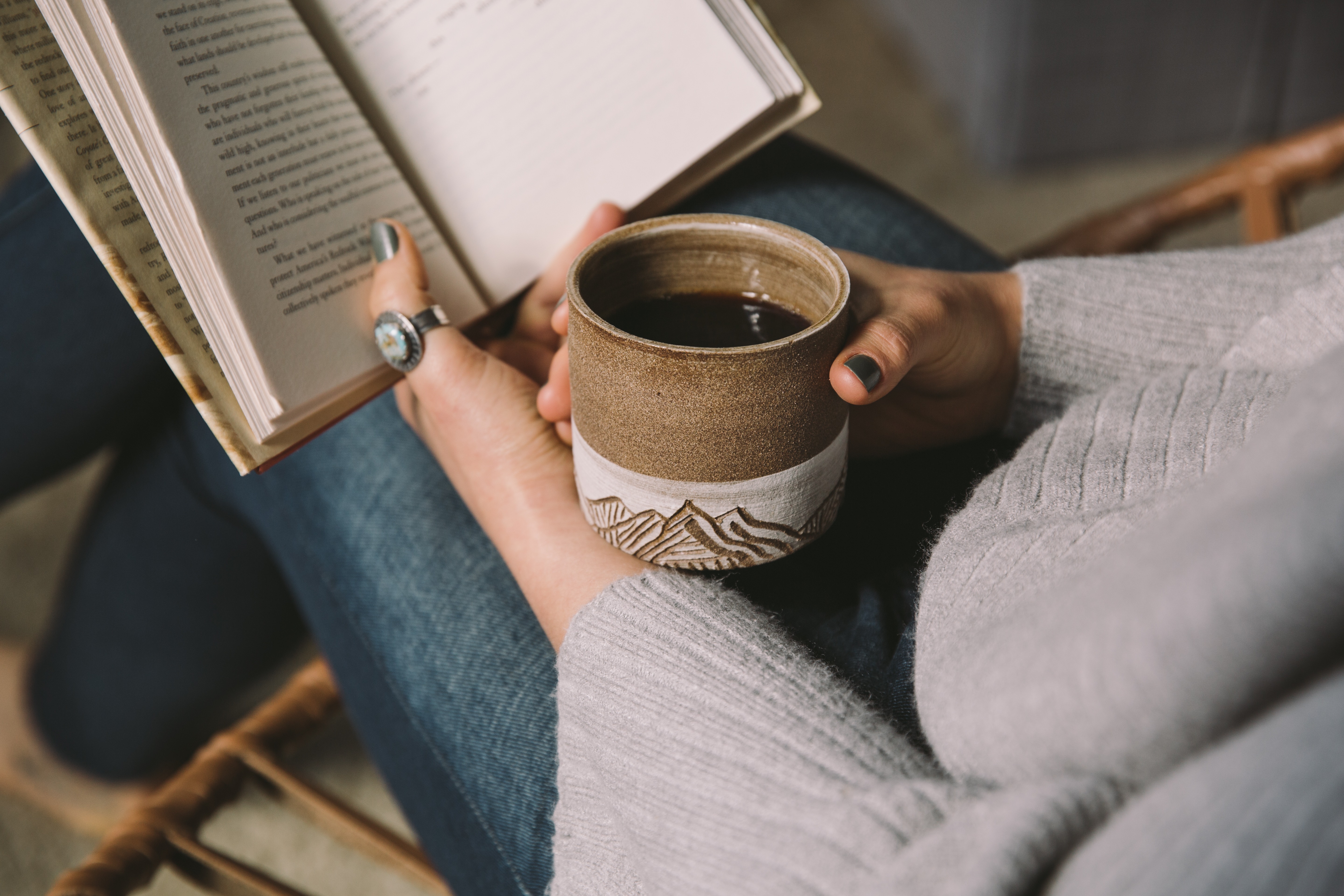 Airstream searches every corner of the outdoor and camping world to find the coolest gear to feature in A-List. We often partner with brands and create affiliate relationships for the products featured here.
---