Why does outdoor cooking make a meal extra special? The wood or charcoal flames definitely add flavor, but there's something more – the experience and the memories we create. Open-flame cooking is all about relaxation and friendship. Have you ever grilled burgers for one?
Wolf and Grizzly's M1 Edition Grill Kit makes it easy to have such culinary/companionship experiences whether you're camping with your Airstream, hiking a wilderness trail or heading to the local city park.
The innovative kit travels light, sets up easy, and accommodates all sorts of outdoor cooking.
So long, grimy state park fire pits. Adios, clunky tabletop "portable" charcoal grills. The M1's clever design and stainless-steel construction provide a stable 11" x 11" cooking surface that adjusts to three heights to deliver just the right amount of heat, whether you're grilling vegetables, searing steak or boiling water. The included Wolf and Grizzly fire starter tool helps get things going.
When dinner is done, use the dedicated M1 cleaning tool and drying cloth to prep your grill for storage in its custom carrying case. The M1 folds down to the size of a very skinny water bottle; small enough to fit in a backpack or get lost in your Airstream. At just 2.2 pounds, this grill punches above its weight.
Canada-based Wolf and Grizzly has one mission: to create practical, durable outdoor goods that make it easy to adventure on a whim, regardless of the destination. Founder George Rizkalla, an engineer by training, envisions a full line of design-driven outdoor items that will be used on a regular basis everywhere from the backyard to the backwoods.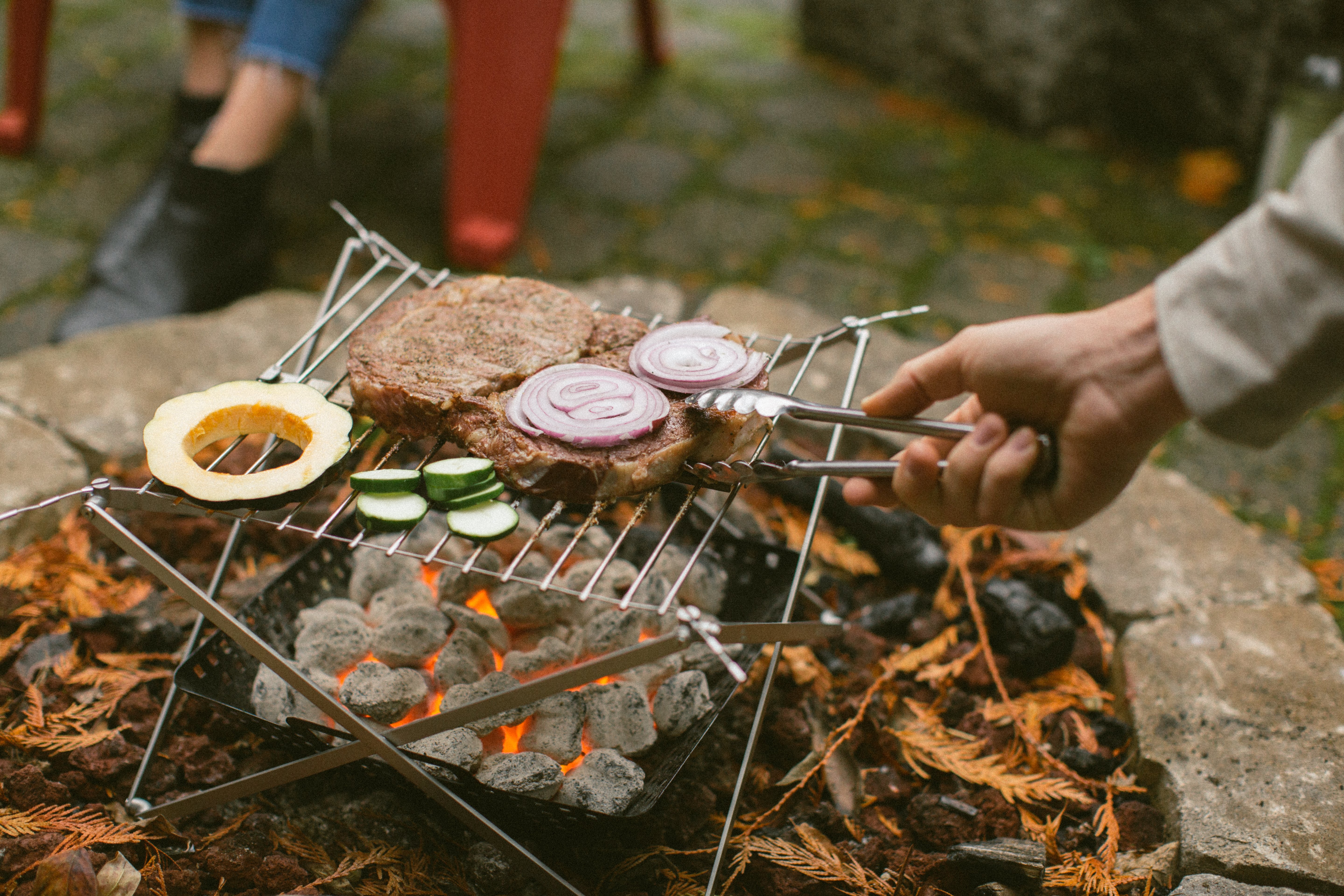 Airstream searches every corner of the outdoor and camping world to find the coolest gear to feature in A-List. We often partner with brands and create affiliate relationships for the products featured here.
---