ALUMINATION is a documentary produced by an independent filmmaker outside Airstream, Inc. to which all proceeds are directed.
Narrated by Kate Pierson (of The B-52s), ALUMINATION is a compelling, feature-length documentary capturing the spirit of Airstream founder Wally Byam. Nearly 90 years ago Wally began his quest to produce a travel trailer possessing the finest engineering and design in order to facilitate his vision for travel and adventure. The film captures Wally's vision and the innovative, adventurous spirit that has carried the iconic American brand and its community of passionate road warriors through a century of exploration. From never-before-seen archival footage to interviews with today's fervent fans, ALUMINATION is a deep dive into American innovation and the joy of travel.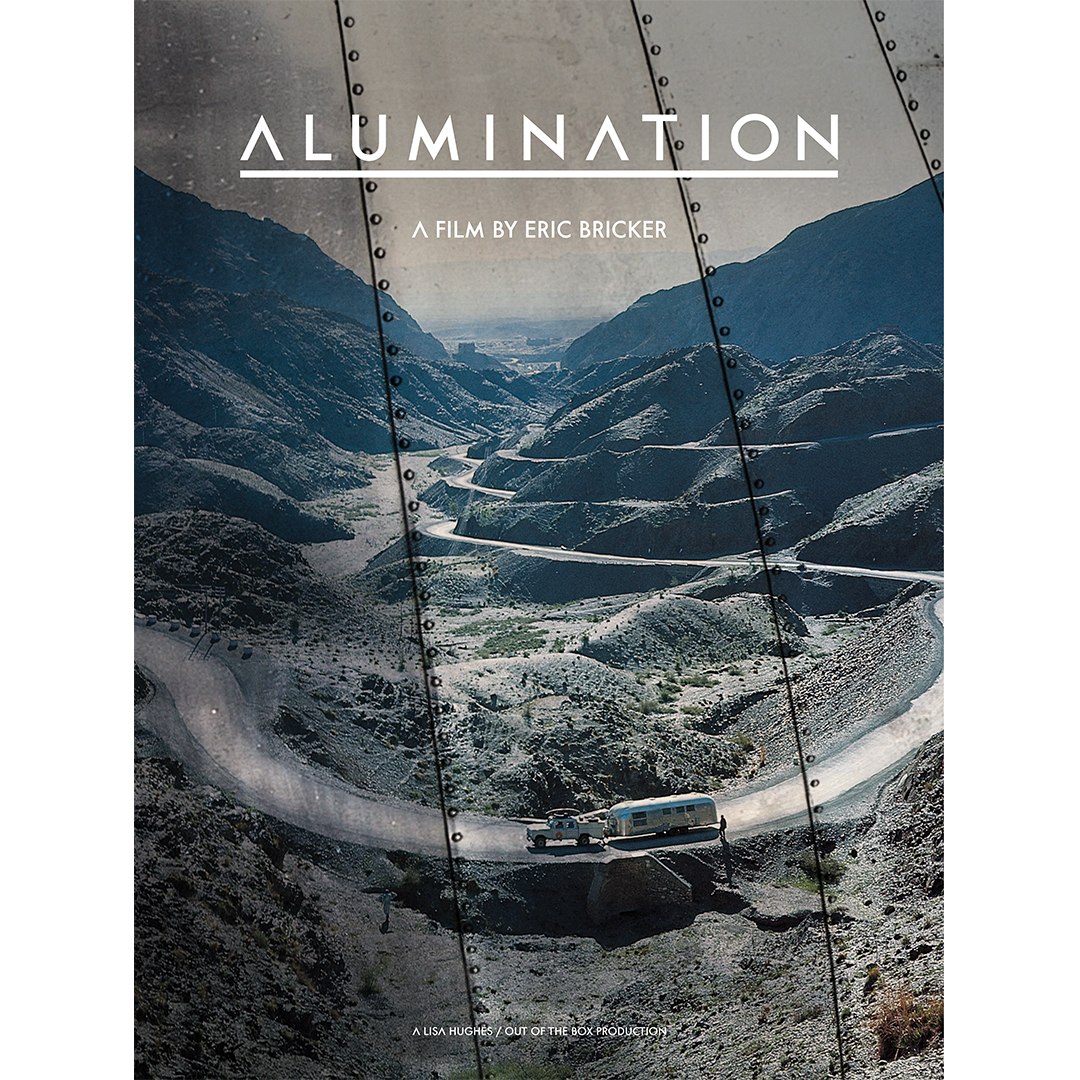 Directed and produced by filmmaker Eric Bricker, ALUMINATION tells an authentic story of groundbreaking design, life-changing journeys, and passionate resilience.
"Ultimately, Wally Byam didn't just create a tool for travel; he created a platform for living." 
Bricker made his debut with the award-winning documentary feature VISUAL ACOUSTICS: THE MODERNISM OF JULIUS SHULMAN celebrating the life and work of renowned photographer Julius Shulman. 
ALUMINATION is the culmination of nearly seven years of work for Eric. He has traveled around the country, interviewing Airstreamers and forming new friendships in the community, as well as poring through never-before-seen archival footage to capture the Airstream World, past and present.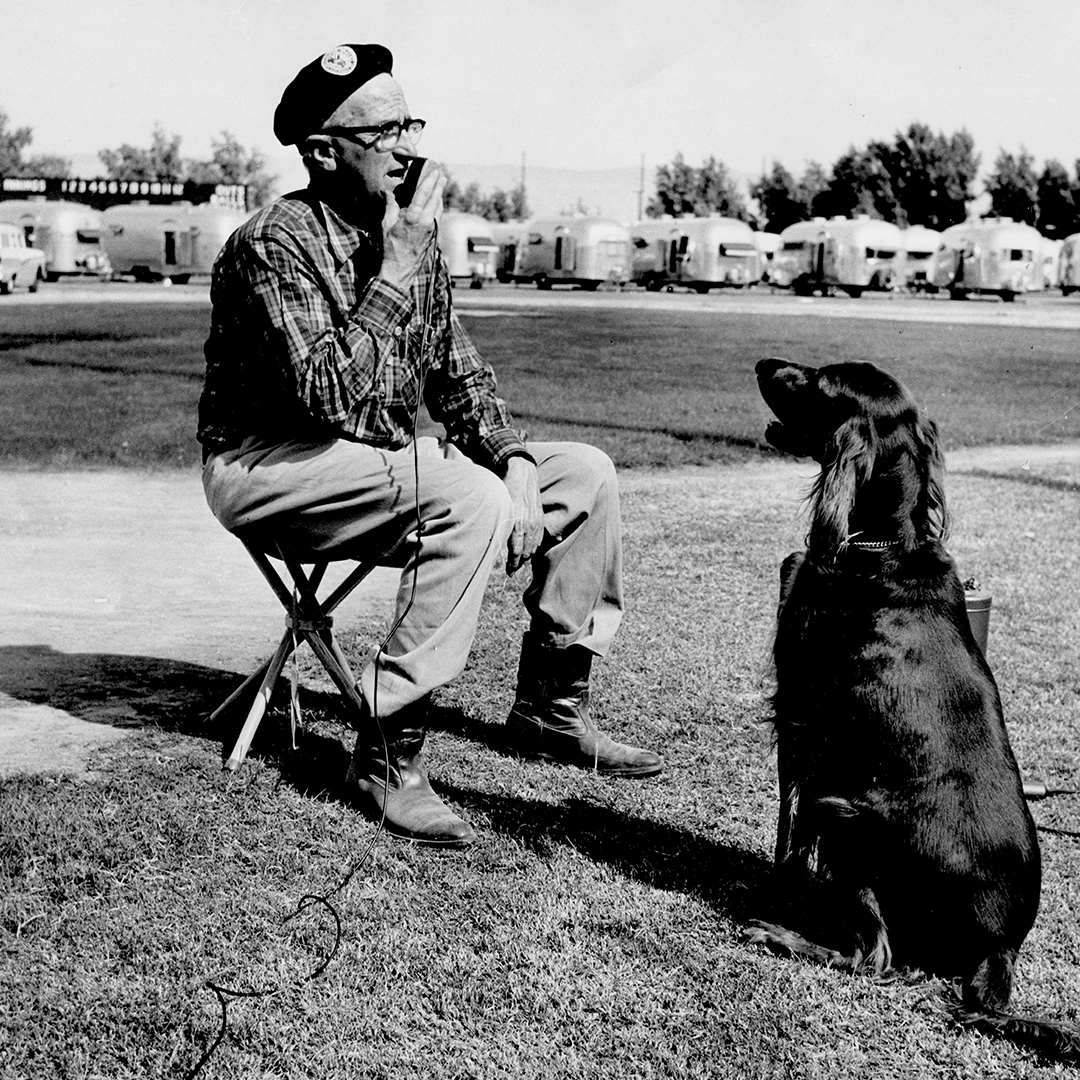 "The spirit of Wally is embodied in every Airstream travel trailer and is activated by every person that uses it," Bricker says. "He not only created a company but also formulated a magical elixir that delivers everlasting youth for those who embark upon the adventure." 
The project began when Lisa Hughes, the film's producer, called Eric on the phone in May of 2013 with an idea: What about a documentary on the Airstream travel trailer? For Eric it was an instant yes. Hughes's idea was that – from a design standpoint – it was the perfect follow-up to VISUAL ACOUSTICS. They began their quest with a conference call to Airstream President & CEO Bob Wheeler, and began shooting at the end of July 2013 at Airstream's headquarters in Jackson Center, Ohio. 
Wheeler and Airstream CMO Mollie Hansen recommended the Alumination team get in touch with Wally's second cousin, Dale "Pee Wee" Schwamborn, and Airstream Life publisher and editor Rich Luhr. Their research trip was a whirlwind introduction to a story Hughes and Bricker knew nothing about: The impassioned community of Airstream fans. They uncovered a storied history in their conversation with Pee Wee, and discovered the modern continuation of that adventure in their meeting with Luhr. 
"The community is as exceptional as the travel trailers," said Bricker. "It's quite rare to feel such a sense of instant acceptance anywhere.
Bricker discovered that no matter their background, Airstreamers share a common passion that melts differences. 
"Everyone focuses on the excitement and what they can do together in pursuit of adventure, fellowship, and fun," he noted. 
Although Bricker and Hughes thought they would finish the movie in 2016, the process of bringing ALUMINATION to life stretched to the average seven year documentary feature production timeline.
"We wanted to make a movie which served as a passport to the world of Airstream," said Bricker. "It was quite the epic journey in charting the terrain of the Airstream world and then distilling it down to 80 minutes. We shot in 16 states, spoke with hundreds of people, and struggled for years in trying to weave together all of our footage into a singular story we felt conveyed the spirit of Airstream, both past and present."
As he wove the narrative together, Bricker discovered new archival footage that he hadn't seen. He reached out to Airstream Archivist & Historian Samantha Martin, and learned that Airstream had recently tripled the amount of digitized historical footage they had in the archive.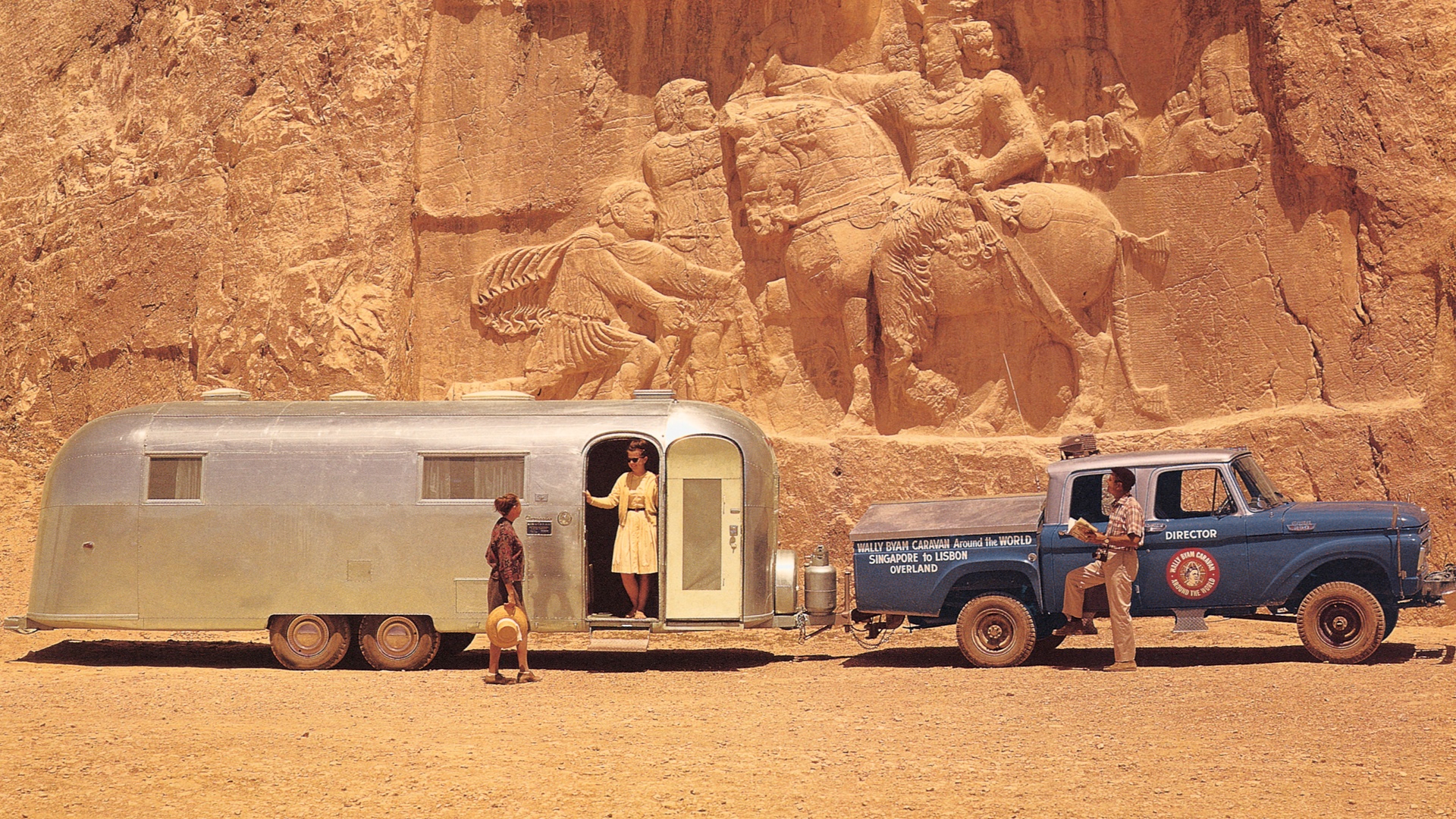 "It became clear that Airstream today continues on in the spirit that Wally Byam and his cousin, Helen Byam Schwamborn, created all those years ago," said Bricker. "Once we understood this, and had the footage to support this idea, it changed the entire trajectory of the film as we worked the historical together with the contemporary in a compelling narrative."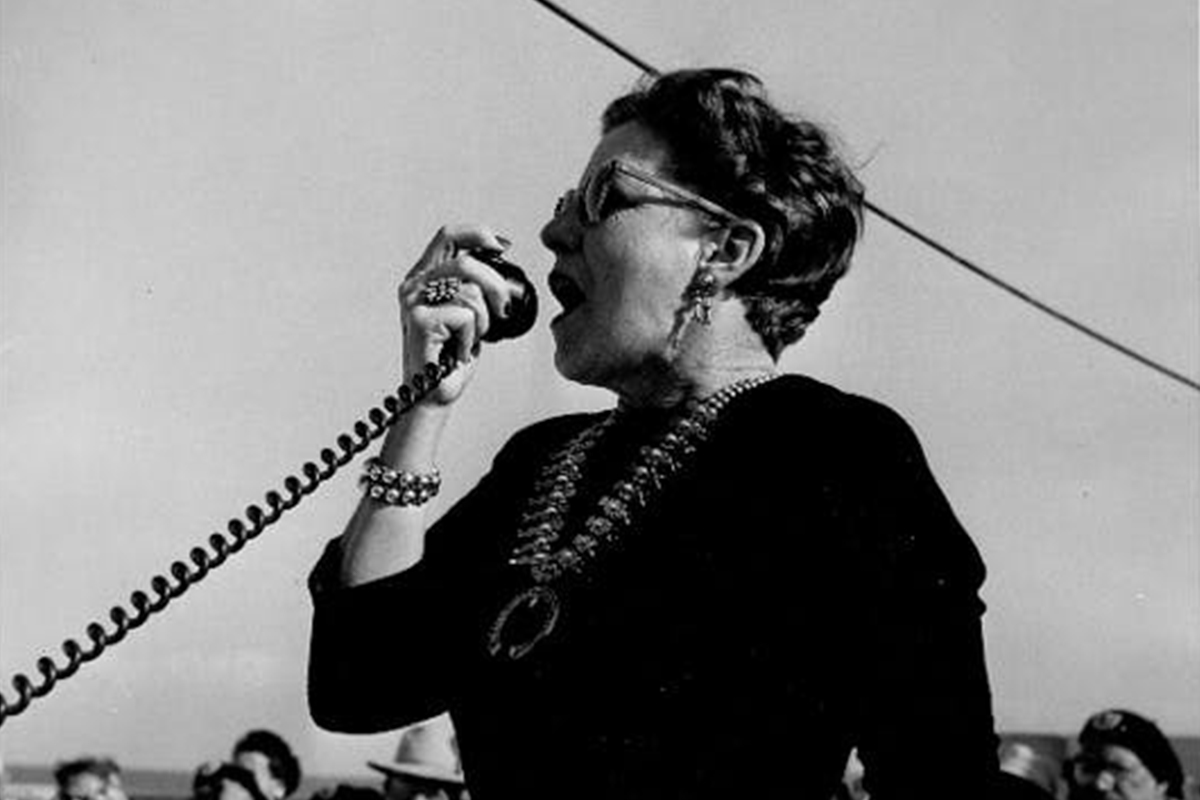 The result is a compelling portrait of Wally Byam's genius, and a celebration of the community that keeps the Airstream dream alive today. The film was slated for an April 2020 premiere at the Newport Beach Film Festival but the event was rescheduled due to COVID-19 precautions. The world premiere is now slated for April 2021 at Newport. 
Bricker admits that after seven years of editing, shooting, revising, and screening, releasing ALUMINATION into the world is a surreal experience.
"This project has been the challenge of a lifetime," Bricker said. "Over the last year, it seems the entire world has been turned upside down. One thing (among many) I learned from studying Wally Byam is a commitment to "making things better," no matter the situation, is a really sound direction for forward movement. In terms of releasing the movie, we are committed to an innovative distribution path which brings ALUMINATION to as many viewers as possible. We believe the message of Wally Byam and Airstream is one of inspiration and joy and hope that those who embark upon this journey we call ALUMINATION find the same."
At long last the moment is here. Join us in a celebration of our beloved silver bullet and our tight-knit community of dreamers. ALUMINATION is available exclusively as a preview screening to the Airstream community. Available now through Eventive - a state of the art film streaming service - ALUMINATION can be viewed on PCs, Macs, phones, tablets, and through dedicated Eventive apps on Apple TV and Roku devices. See below for more information about screening ALUMINATION at home. 
How to Unlock and Watch
After tapping the "Unlock now" button, you will be prompted to enter your email address. You'll also have the option to continue with your Facebook account. Providing your name and a password are required for secure checkout. Be sure to double check your email address before you hit submit and also write down the password you create.
After purchasing your ticket, you'll have 7 days to start watching the documentary

After entering your payment information and tapping the "Watch now" button over the video preview, you'll have unlimited access for 24 hours to watch and complete the documentary if you are signed in to your account
FAQs
How can I get a receipt for my purchase? Your order confirmation and purchase details will be immediately delivered to the email address provided during checkout
I purchased a ticket but the button still says "Unlock Now". It's possible you have purchased but still can't access the video. Be sure you are logged in. There are login buttons on the video preview screen as well as in the top right corner of the Eventive page.
Can I screencast to my TV? Yep! Screencast to devices such as Apple TV, a Roku app, or Android TV.
If I need to stop watching and restart later will I lose my spot? Not at all. If you need to step away for a bit you can exit out of the movie, return to it, and pick right back up where you were.