Tye Mott grew up in a camping family; in fact, he has been camping since he was about 2-weeks old. Tye's father had always admired Airstreams from afar. Growing up in a family of 8 children, whenever they saw the shiny, pristine exterior of an Airstream at a campground, his father would warn the children, "Don't touch those." Tye promised himself that one day he would own an Airstream. 
Tye's "one day" became a reality in 2006 when he purchased his first of 4 Airstreams. Soon after, he joined the Cape Cod Massachusetts Unit of the Wally Byam Caravan Club International (WBCCI), also known as the Airstream Club International. Although the Unit was 9 ½ hours from his home, Tye was attracted to its openness and the fun rallies they hosted along the East Coast. Over the years, Tye has been proud to watch the Club continue to grow and welcome all members and lifestyles. 
"One of the things I am most thankful for in the Club is the camaraderie," Tye says. "Our members will support you through the good and the bad." When Tye was traveling solo and had a flat tire, he knew that he was not really alone; after a phone call, fellow Club members in the area quickly rallied to help him out.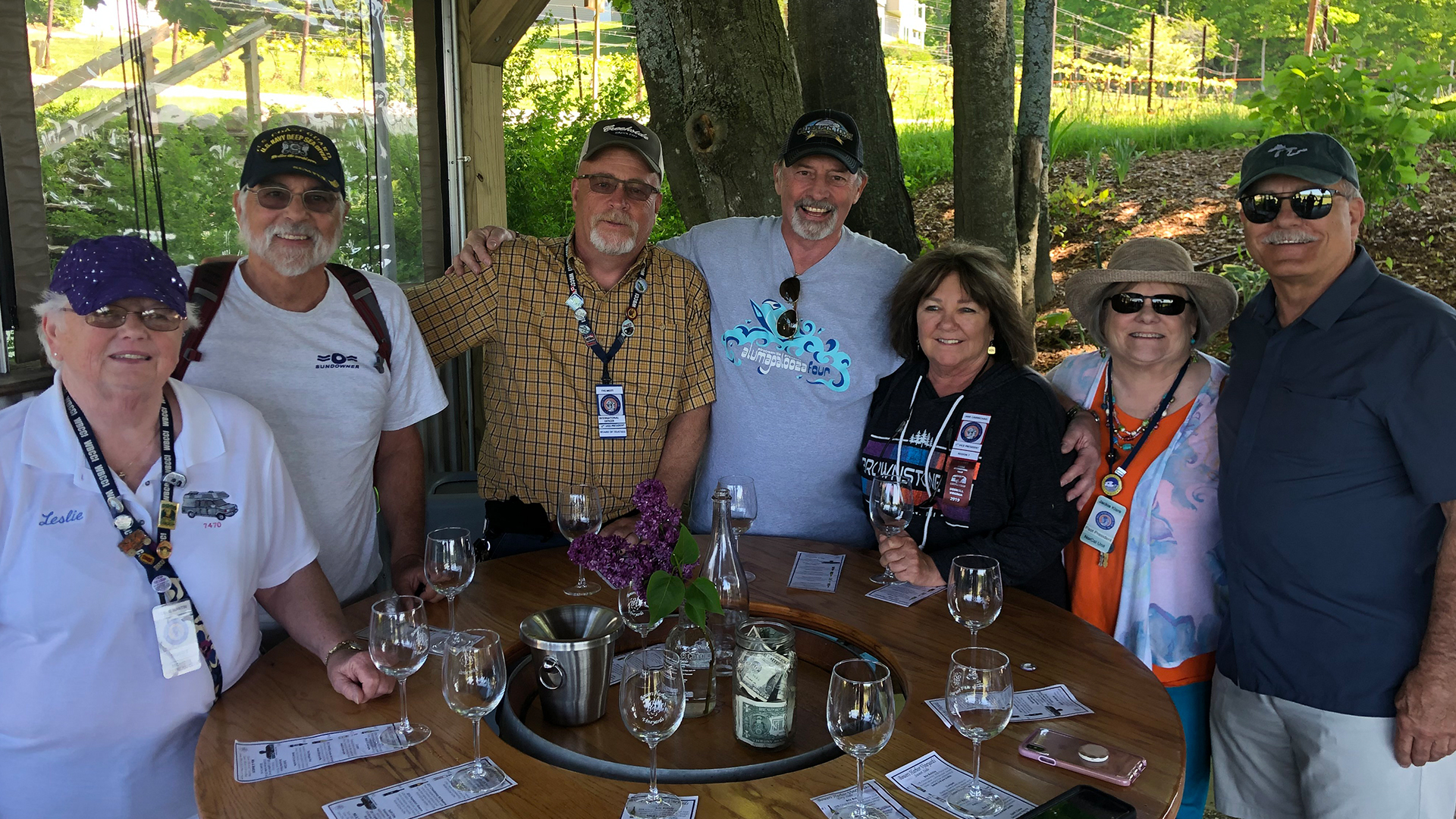 Tye owns a car, boat, and RV interior detailing and restoration service. He loves to restore vintage trailers and help friends out with their projects. His helpful nature inspired Tye to host a special rally for his Unit in 2009 and he later volunteered to serve as the Unit's VP.  From then on, Tye continued to serve in various leadership positions in the Club, leading up to his current role as International 1st Vice President. Tye will become International President next year and host the 2022 International Rally in Maine. 
"If it wasn't for the International Rallies, I would have never traveled coast to coast and experienced all that our country has to offer," Tye remarks. "Meeting fellow adventurers in the Club and discovering varied interests allowed me to try new things from hard cider to lighthouse tours, and even a dinner cruise."  
When asked what he'd like to see for the future of the Club, Tye says that he is hopeful for an increase in family-friendly activities and events for working individuals. "I myself know the power of a quick weekend trip that forces you to step away from work, get out there, and enjoy nature," he says. 
"The Airstream Club International is committed to leaving each community that we visit better than how we found it," Tye points out. Since its founding in 1955, Club members have led a wide variety of charitable activities to assist the local communities that they visit including supply drives, cleanups, fundraising, and more.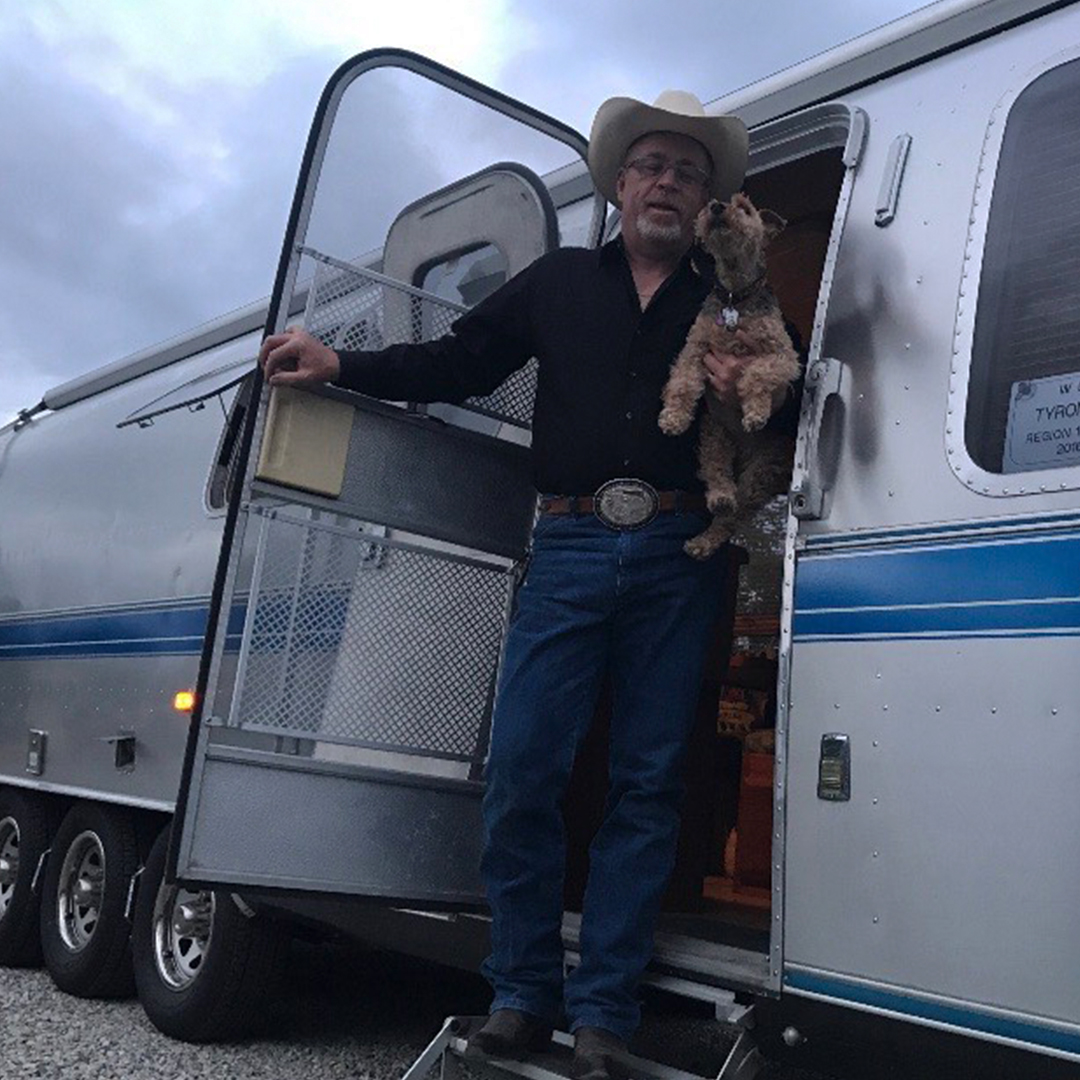 Ten years ago, Tye launched the popular Pet & Paws National Event Rally in Provincetown, MA. Attendees bring their cats, dogs, and other pets to enjoy the coastal town. They make a donation to the local animal shelter and host a cleanup of the local dog park. This Rally is perfect for Tye's trusty travel companion: a Welsh puppy named Dokie. 
"I am proud to own an American icon that connects me to this community and allows me to have these once in a lifetime experiences," Tye says. "People of all ages approach me while I'm traveling and ask to see inside my Airstream," he remarks. "It is truly iconic and the best part? It feels like home." 
This is Part II in a series on the Airstream Club International's leadership team. To learn more about the other officers and the future of the Club, click here: