Growing up, Barry's father had always admired Airstreams and he eventually purchased a used 19' Airstream Safari when Barry was in college. Years later, in 1977, Barry and his wife Karen acquired this vintage Airstream. 
The couple joined the Wally Byam Caravan Club International, also known as the Airstream Club International, in 1979 and spent many summers camping with their 3 sons. Although they lived in Indiana at the time, the family had stumbled upon a Club rally put on by a Wisconsin unit during a family vacation. The unit was so welcoming, and the boys had so much fun playing with the other children, that they joined this unit for a few years.  
Eventually, when the boys became too busy with high school sports in the summer, Barry and Karen decided to sell the Airstream and wait until retirement. In 2004, they both retired from Eli Lilly and Company and became more involved with the Club's Central Indiana Unit. They realized that they now had the freedom to travel for months at a time rather than a weekend at a time.
Barry and Karen currently own three Airstreams: an Airstream Land Yacht Class A Motorhome, a 1995 30' Classic Limited, and a vintage 1967 Airstream Caravel. With retirement allowing for more free time, they decided to pay back the Club for all it had given them by volunteering for various leadership roles. Barry and Karen have both served as president of their local Club and Barry served as International President from 2018-2019.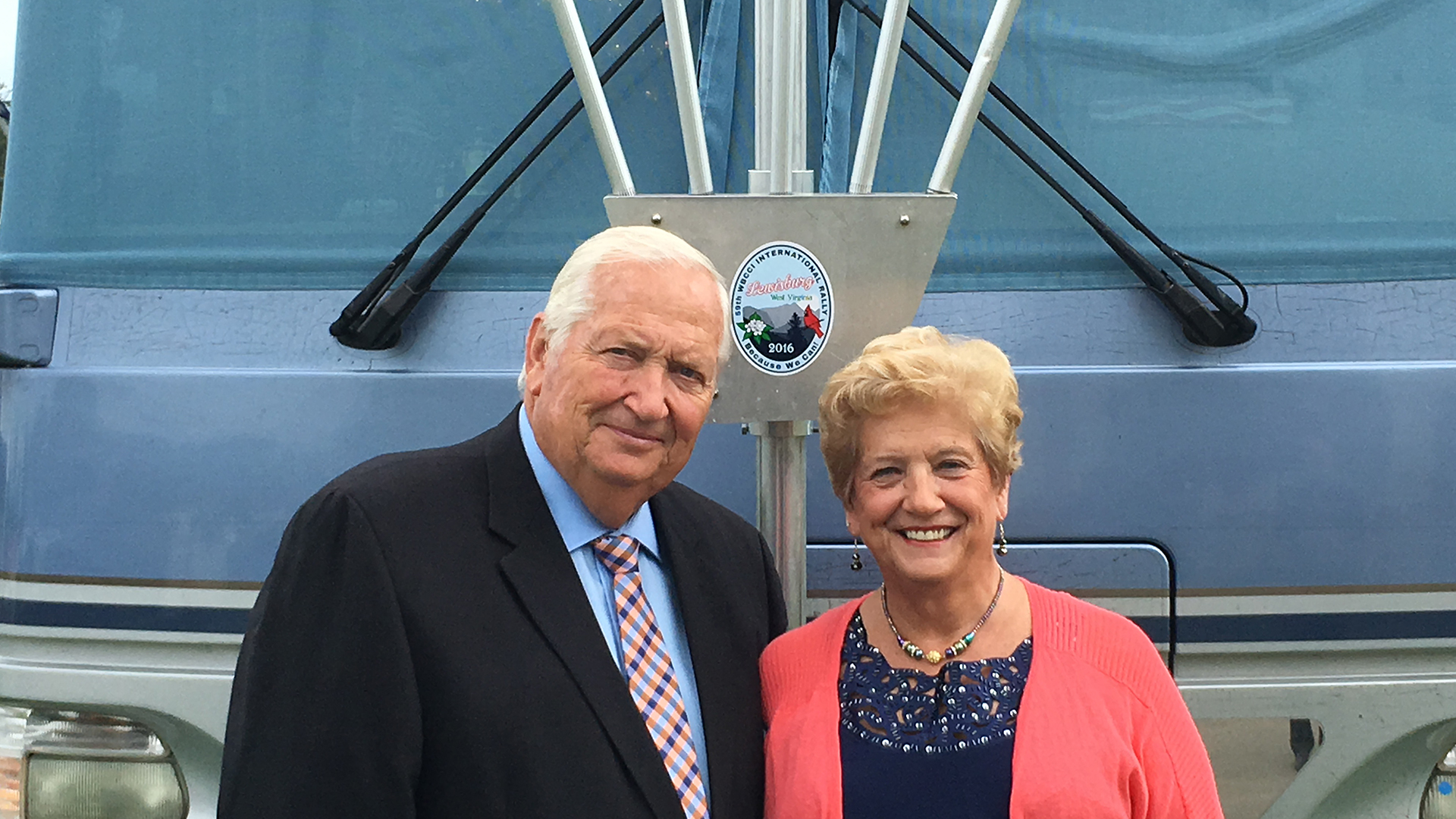 "It was a lot of work but fun," Barry says of his time as president. "We worked with a committed group of people and got to know people across the US and Canada." Barry and Karen hosted the 2019 International Rally in Doswell, Virginia, at the beautiful Meadow Event Park, the birthplace of Triple Crown champion Secretariat.
Barry and Karen have attended several International rallies across the country and a few special rallies such as the Kentucky Derby Rally and the Balloon Fiesta National Rally in Albuquerque, New Mexico. They have also participated in several caravans ranging from 2 weeks to 2 months including the Cajun Caravan and the Southwest Adventure Caravan. "Caravanning is fantastic because you can visit new places at a reduced fare, have unique experiences offered only to groups, and make new friends," Karen says. "It takes the workload off of the individual when it comes to planning where to stay and what to do."
"Our retirement is a bit more busy thanks to Airstreaming," the couple points out. "Otherwise we might have sat in rocking chairs," Barry laughs. Instead, the couple has visited countless travel destinations, including local ones that they might have otherwise neglected. When asked what they would say to someone who is looking for reasons to join the Club, they are quick to point out the built-in community and friends they have made. "Airstreamers care about each other," Karen says. 

This is Part VII in a series on the Airstream Club International's leadership team. To learn more about the other officers and the future of the Club, click here: