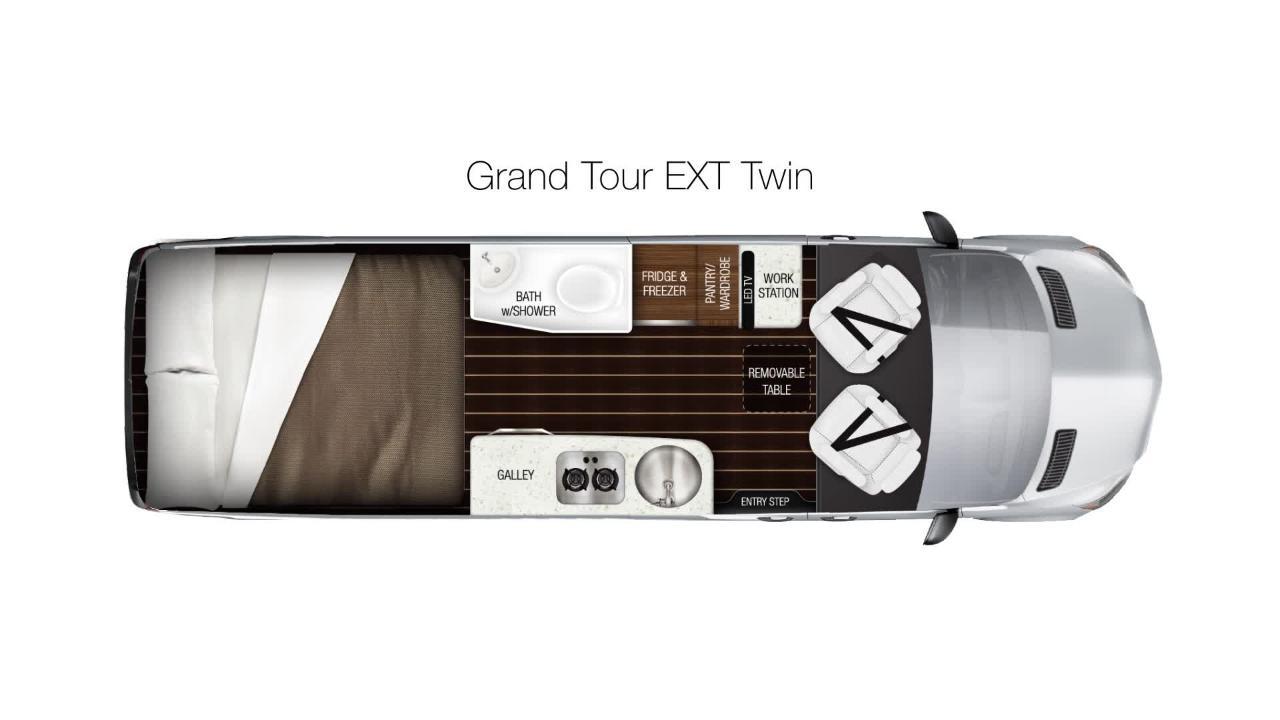 No matter which line you choose, you can customize your features to make your Interstate perfect for the adventures you'll have in it.
The Interstate offers over 50 best-in-class standard features, perfect for those who seek the best or nothing at all. See how you can experience your next adventure in luxurious style.
Take a closer look at the Airstream Interstate. Visit the video series gallery by clicking the button below. Learn more about the product on the Touring Coaches overview page, or choose the perfect floor plan, design and options for your Interstate with the Build Your Own tool.
---
This article is one part of a video series about the Airstream Interstate Touring Coach. To read additional entries and watch more videos, click one of the links below:
Part 01: Built with the Best Materials
Part 05: Partners with Mercedes-Benz
Part 08: Environmental Consciousness
Part 10: Grand Tour vs. Lounge
Part 11: Floorplans — Currently Reading