It's easy to talk about the "Airstream experience" here on our website, but what's it really like to interact with Airstream dealers around the country? How could we make sure the experience is always wow-ing?
There was no better place to start than with Airstream dealers themselves. Instead of defining the standards in a vacuum, we asked dealers to help us build a program that would last and continue to evolve.
I'm really proud of the fact that our dealers are always ready to be held to the highest standards.

- Justin Humphreys, VP of Sales
Together, we divided the experience of buying and maintaining your Airstream into five distinct parts, each with its own set of expectations of – and resources for – Airstream dealers. These categories became the five "rivets," a reference to the rivets that hold together our iconic silver bullet travel trailers.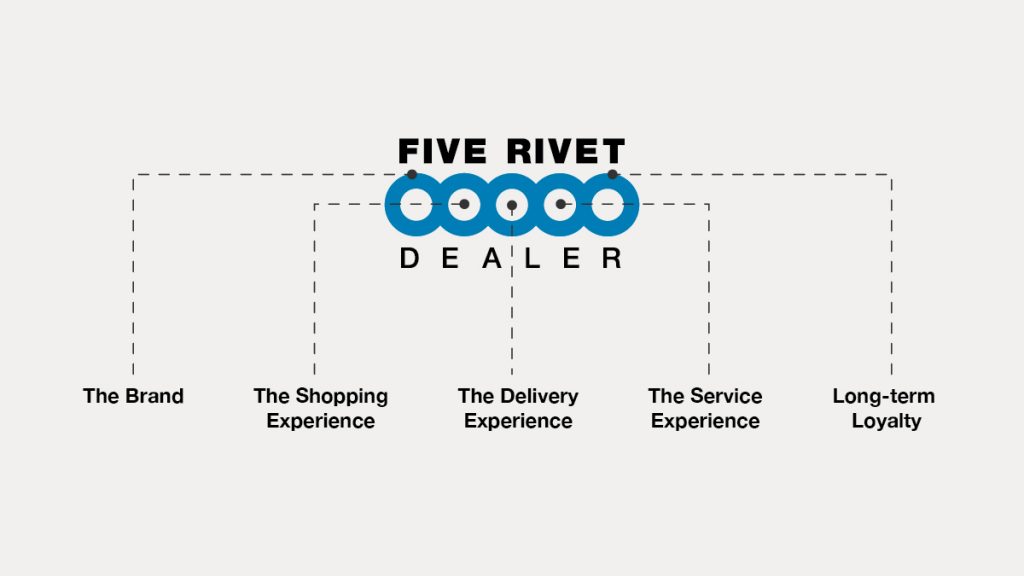 Let's unpack what each category means to you and how your Five Rivet Dealer rises to the occasion.
1. The Brand: Representing the Airstream Name You know and Love
Once you start shopping for an RV, you'll see just how different Airstream really is from the pack. With a nearly 100-year history of unmatched quality, Airstream is an American icon. We know that if you fall in love with the Airstream brand, you want to interact with that brand in ways that make sense and feel connected. Five Rivet Dealers are stewards of that experience.
Each Five Rivet Dealer has their own dedicated website just for Airstreams, where they keep an up-to-date Airstream-specific inventory you can browse anytime. The same inventory is on the lot for you to browse in person whenever you're ready.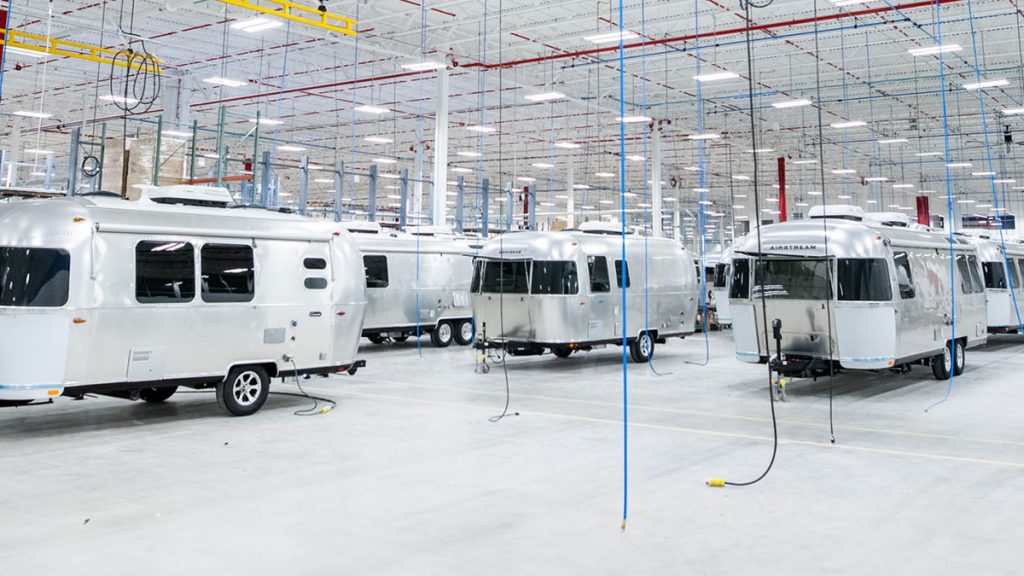 2. The Shopping Experience: Helping You Choose your Airstream
During your shopping experience, you need someone who has answers to your most minute and detailed questions. This is your home-away-from-home after all. Five Rivet Dealers are specially trained via Airstream University, as well as hands-on sessions in the factory at our headquarters. That means they know each model inside and out, top to bottom, and they can help you narrow in on which one is right for you.
Getting on a Five Rivet Dealer's calendar is easy. When you reach out, your Five Rivet Dealer will respond within 24 hours. That way, you can strike while the iron is hot and set the pace of your own shopping experience.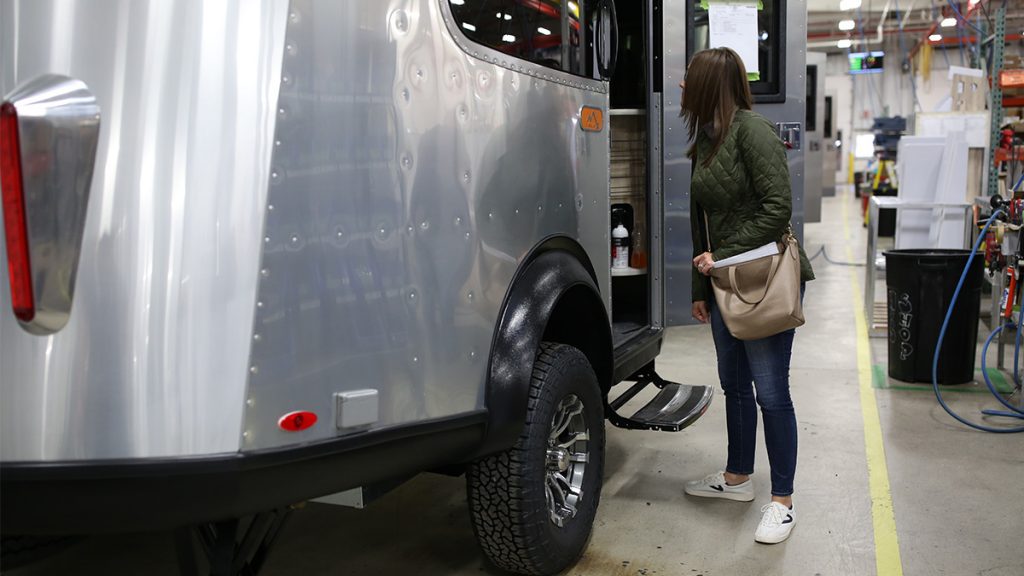 3. The Delivery Experience: Getting Acquainted with Your Airstream
Once you've purchased your Airstream and it's been handmade by our craftspeople in Jackson Center, Ohio, it's time to take delivery. But delivering an Airstream isn't like delivering an Amazon package. Your Five Rivet Dealer will meet up with you in person on the lot to do a thorough walkthrough of your exact Airstream.
Not sure what that switch does? Curious on how to empty the tanks? Never towed before? No problem. This is the perfect time to make sure you get every question answered, with your Five Rivet Dealer as your own personal expert guide.
And it doesn't end when you roll off the lot. Your Five Rivet Dealer will schedule a 90-day follow-up visit back at the dealership. After 90 days, you'll have come up with some new questions, and you'll leave with those answers as well as any refresher you need. Our goal is to make sure you're confident in handling, caring for, and enjoying your Airstream for years to come.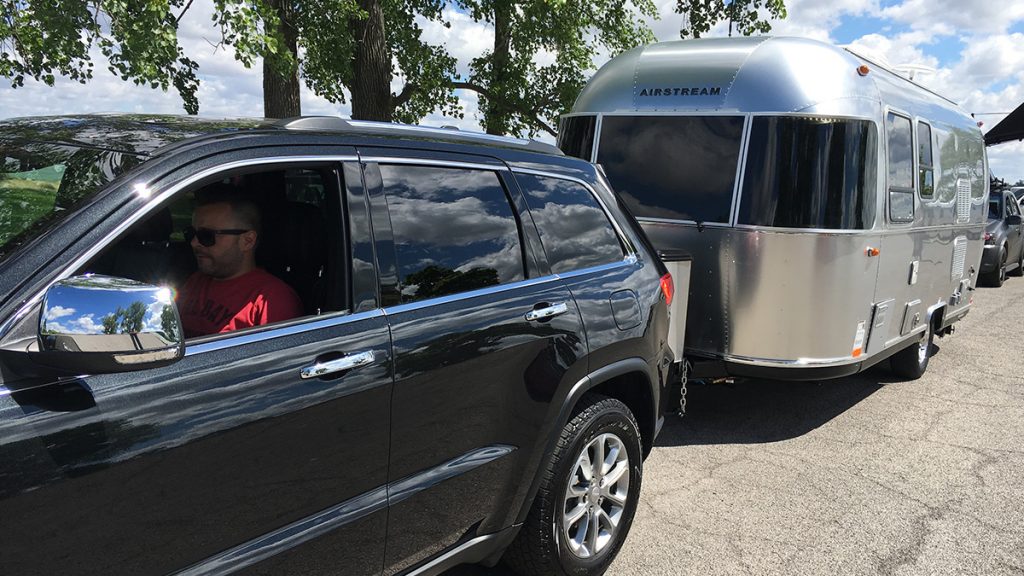 4. The Service Experience: Exceptional Repair, Replacement, and Maintenance
There are tens of thousands of Airstreams on the road today – some built recently and some as far back as the 1930s. No matter what year your Airstream was made, you're entitled to outstanding service and maintenance at your Five Rivet Dealer.
Each Five Rivet Dealer has Certified Airstream Service Technicians on staff, and they're the only people allowed to work on your Airstream's service and maintenance. Certification renews every 18 months, at which point Certified Technicians complete updated factory training and Airstream University curriculum. That way, they're never working off of an older understanding of how to service any Airstream model.
Five Rivet Dealers are also dedicated to servicing your Airstream in a timely fashion. They'll schedule your service appointment within five weeks of your original request or fit you in within two business days if you need emergency service. Five Rivet Dealers keep a well-stocked inventory of Airstream parts, so repairs and replacements happen on schedule.
Curious about how to do quick fixes on your own? Head to Airstream Academy for resources.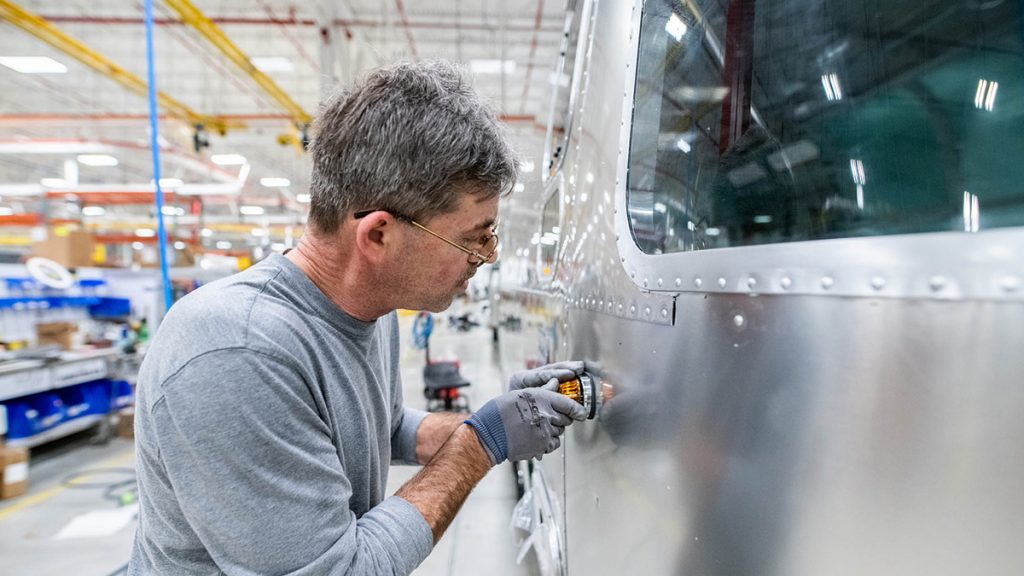 5. Long-term Loyalty: Earning Trust
Once you've gone through the entire experience from shopping to buying to service and maintenance, we'll send a third-party, unbiased survey with a few simple questions and a rating system. Your answers — which can be as brief or as detailed as you'd like — give us a clear picture of how well we've kept our promises and delivered on your expectations.
What gets measured gets managed. That's why we care about every part of your experience.

- Justin Humphreys, VP of Sales
To maintain their Five Rivet Program status, each dealership must earn an above-average rating in all categories. The survey responses not only give direction on how to better train and support Five Rivet dealers now and in the future, but they determine whether or not a dealer acquires the outstanding status. With the goal of wanting to continuously enhance the customer experience across the board, it only makes sense to design a customer-centric program where the owners dictate the outcome instead of Airstream.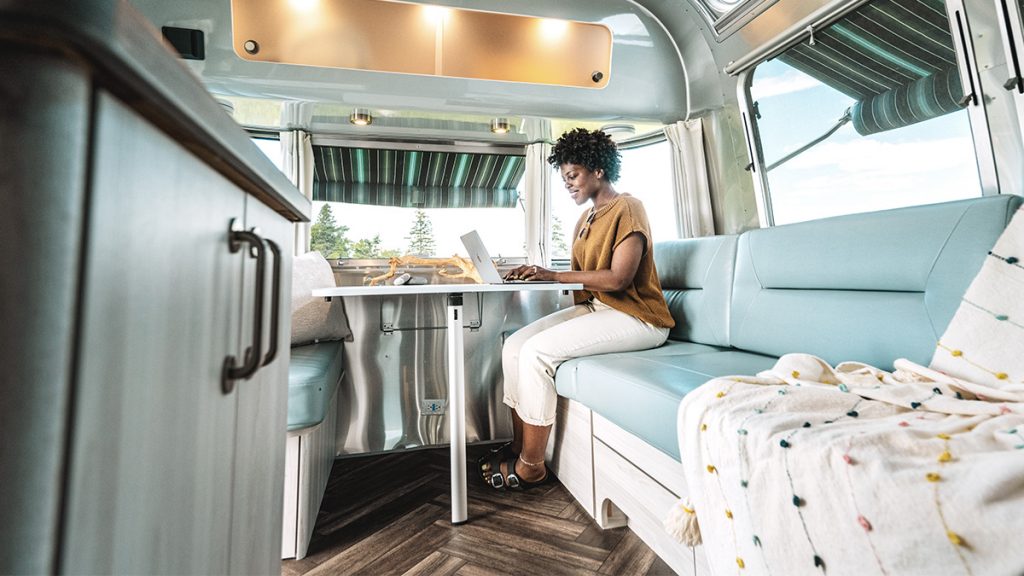 Find your Five Rivet Dealer
With a Five Rivet Dealer at your side, you can be sure you're getting the full Airstream experience. Use our dealer locator to find the Five Rivet Dealer closest to you. Five Rivet Dealers are marked with the Five Rivet logo, so they stand out in your search results.
As of September, 2023, these dealers have achieved Five Rivet Status:
Airstream of Tennessee (Lazydays RV)

Airstream of DFW, Airstream of Austin (Camper Clinic II)

Gateway Airstream (Bill Thomas Camper Sales)

Airstream of Mississippi (Foley RV)

Airstream of Louisiana (The RV Shop)

Des Moines RV

Leisure RV Center

Colonial Airstream

Airstream Montreal

RV One Gainesville

Woodland Airstream of Grand Rapids

Woodland Airstream of Indiana

Airstream of Northern Michigan (Nature & Me)

Airstream of South Florida

Airstream of Tampa

Airstream of Buffalo (Colton RV)

Airstream of North Georgia (Southland RV)

Airstream Adventures - Spokane

Airstream Adventures - Portland

Airstream Adventures - Boise

Airstream Adventures - Fairfield

Airstream Adventures - Fairfield

Airstream of Utah

Airstream Las Vegas

Airstream Adventures - Morgan Hill 

Airstream Wyoming

Airstream of Greensboro

Albany RV

Campers Inn RV of Troy

Airstream of Central Pennsylvania (Ansley RV)