Quality, they say, is in the eye of the beholder – a reflection of individual values, preferences, and expectations. But while the definition might differ from person to person, there are certain products that stand the test of time, transcending the ephemeral nature of the term "quality."
Our new video takes you inside Airstream's production facilities for a behind-the-scenes look at our quality initiatives.
These are the products that have been crafted with care and attention to detail, using the finest materials and time-honored techniques. They possess a rare combination of form and function, beauty and utility, that appeals to generations of customers. From classic automobiles and vintage furniture to handcrafted guitars and fine art, these products embody a sense of enduring quality that defies the passage of time. They are a testament to the skill and dedication of their makers, and to the enduring value of excellence in craftsmanship. In a world where the definition of quality is constantly evolving, these products serve as a reminder that true quality is timeless.
For more than 90 years, Airstream has hand-crafted the world's most iconic recreational vehicles with a dedication to building the very best product possible. From the design phase to the production line and on to our nationwide dealer network, we strive at all points to incorporate quality initiatives into our process. After almost a century, we still build Airstreams by hand. We still source the best materials, parts, and components we can find. And we still design products that are made to be used for generations, with attention to the details that make Airstream stand out from the crowd.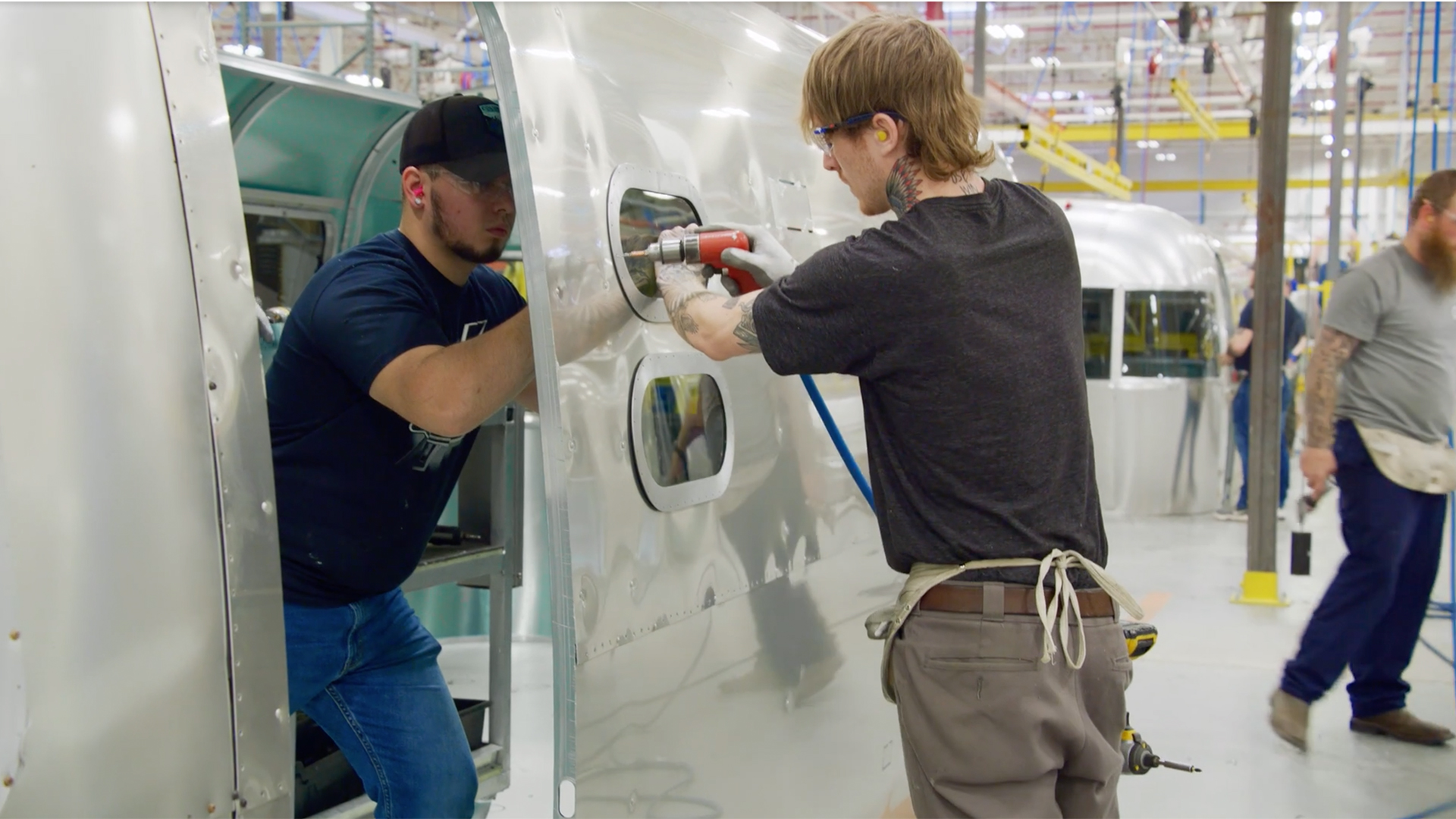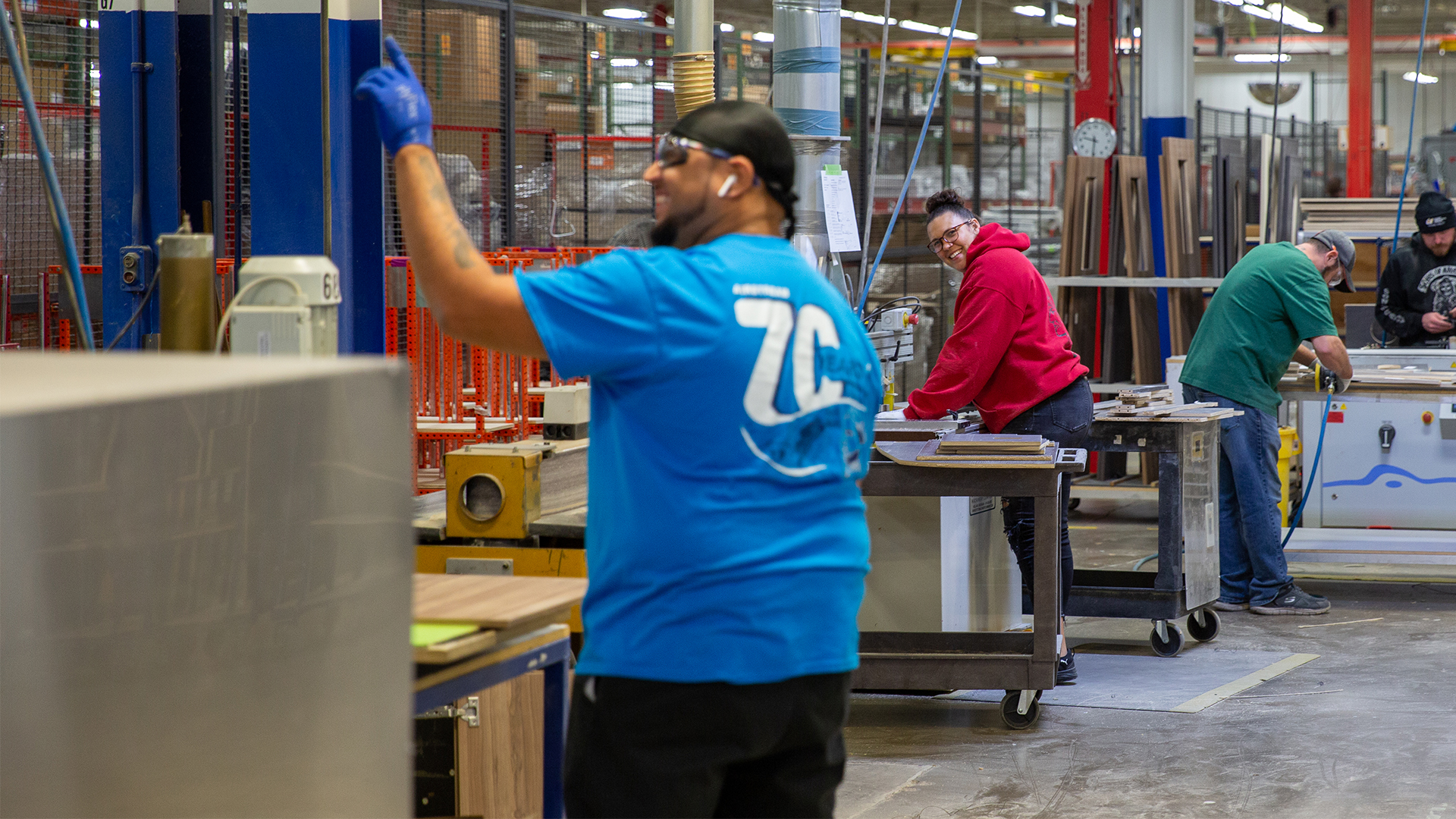 But what has changed in recent years is the way we work every day to ensure our products are built the right way, with technology and systems that allow us to track issues as they arise and adjust the process when we determine how to improve it. The techniques and procedures you see on the Airstream production line are – in large part – still firmly rooted in the hand-made process laid out by Wally Byam in the early 20th Century. But our quality initiatives increasingly employ digital tools available in our technological age – with an eye firmly focused on continuous improvement as we progress ever further into the 21st Century.
Our Commitment to Quality
: Training, Digital Tools, and New Production Facilities
In-depth Dealer, Service, and Production Training
While much of Airstream's quality initiatives are driven by technology and digital tools, quality on the production line begins with a human touch in our extensive associate training process. New hires are educated in the history of the company, time-tested techniques, and new tools before they ever step onto the production floor. This is made possible by the training bays built into the blueprints of the new production facility. We believe that the best quality begins on the line, and so new hires are given a thorough education in the process. As associates gain more experience, group leaders and managers recognize their achievements with more responsibility and more opportunities to grow their knowledge in other departments. Recent and longtime associates working side by side results in a unique transfer of knowledge and understanding that only comes with experience and a willingness to learn and share.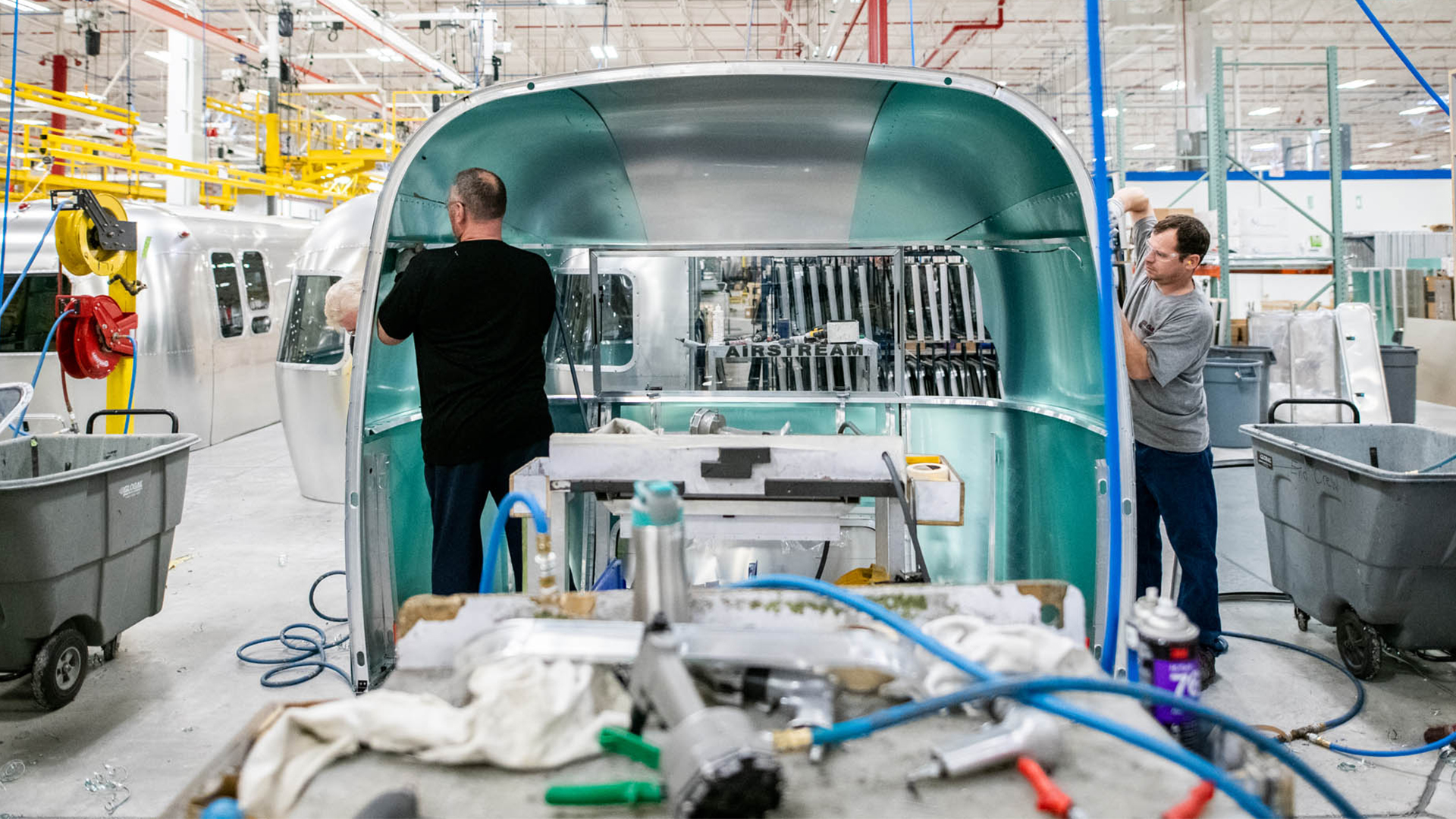 Our training extends beyond new hires to our service techs and dealer partners. Several times a year, Airstream's dealer network sends sales and service teams from across the country to the cornfields of Jackson Center, Ohio. Here, inside Airstream's Travel Trailer Production Facility, they receive hands-on training that prepares them for a variety of situations – from riveting and replacing dented aluminum panels to new optional features about to hit the market.
The commitment to quality at the dealer level is reflected in our Five Rivet Dealer program, where recent customers rate their dealer experience in five categories: The brand, the shopping experience, the delivery experience, the service experience, and long-term loyalty. Ratings are compared across our entire dealer network, and those dealers who achieve above-average ratings as judged by their customers are recognized with Five Rivet Dealer status.
A Quality Team of Inspectors, Auditors, and Software Designers
Walk the Airstream production line today and you'll see digital tools and modern technology incorporated alongside the traditional hand-built processes we've employed for decades. Auditors work alongside our production associates and check that everything is going smoothly. They ensure that work instructions are followed, proper techniques are used, and that components and parts are installed correctly. At the end of the line, Inspectors close the quality circle, with a point-by-point quality check that ensures every system works and every appliance is functioning properly. Our Inspectors flip every switch and turn on the air conditioner and refrigerator. They run the fans, the furnace, and the water heater. They even light the propane appliances – a process that goes beyond the industry standard of simply pressure testing the gas lines with air.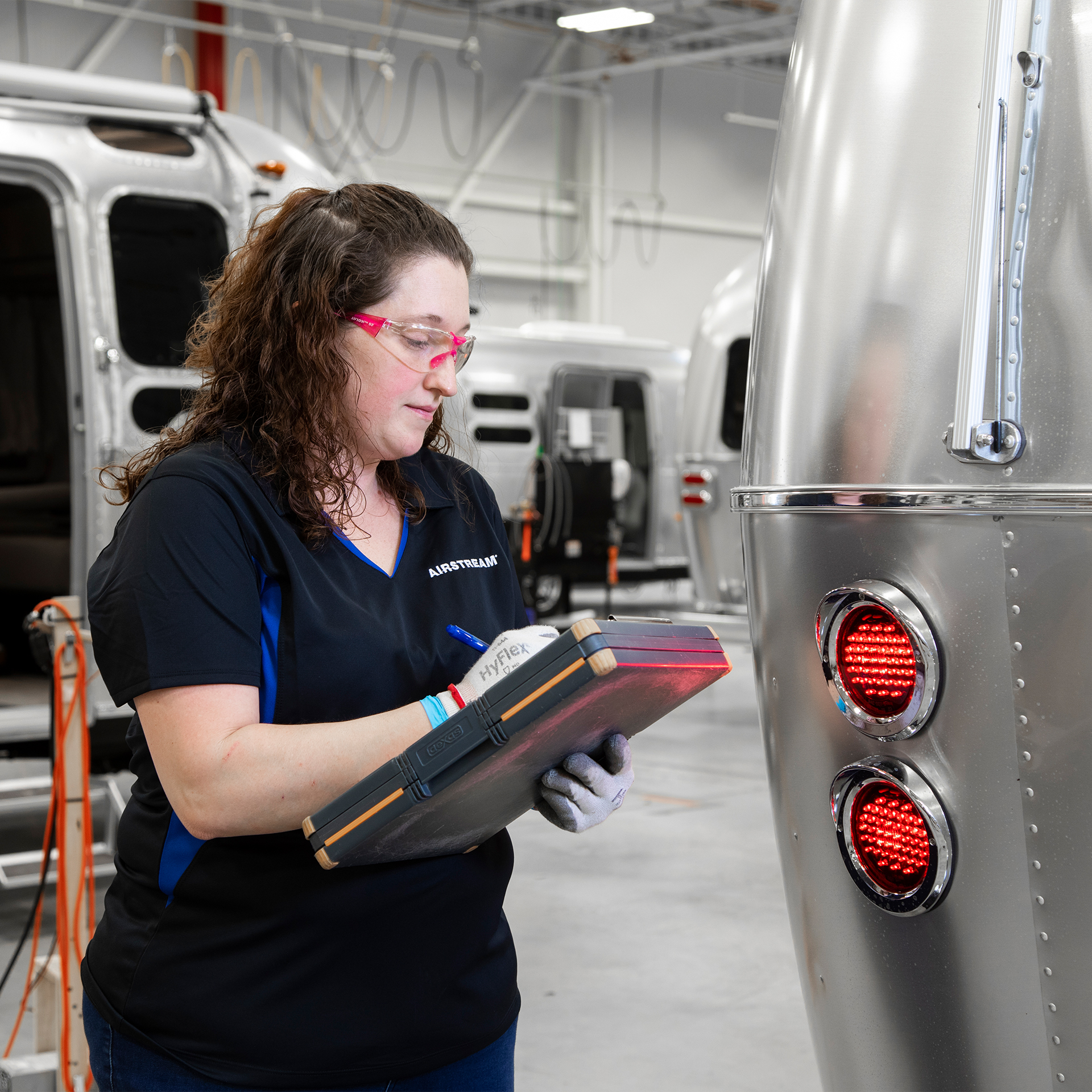 Our quality team is ready to step in and assist whenever they spot irregularities, and they track issues on digital tablets that continuously feed data up to the quality team for analysis. What used to be a laborious pen-and-pencil process that took days to collate and analyze, today happens nearly instantaneously. Any issues on the production line are quickly caught and remedied, and when patterns emerge the team can quickly rally a solution.
A software team within Airstream's Quality Department creates and continually updates the apps used by the auditors and inspectors, creating checklists and procedures that give the team greater flexibly and lets them focus more on the manufacturing process. The software team includes Airstream associates who started their careers on the production floor. That experience gives them a firsthand understanding of our complex manufacturing process and great insight into the needs of the quality team.
Digital Work Instructions Ensure Accurate Knowledge Sharing
While Auditors and Inspectors oversee the process, our production associates work hard riveting, installing components, running hoses, wiring harnesses, and plumbing, and building furniture, walls, and storage compartments. New hires and longtime associates alike benefit from digitized work instructions that outline the complex step-by-step procedures required to build these iconic RVs.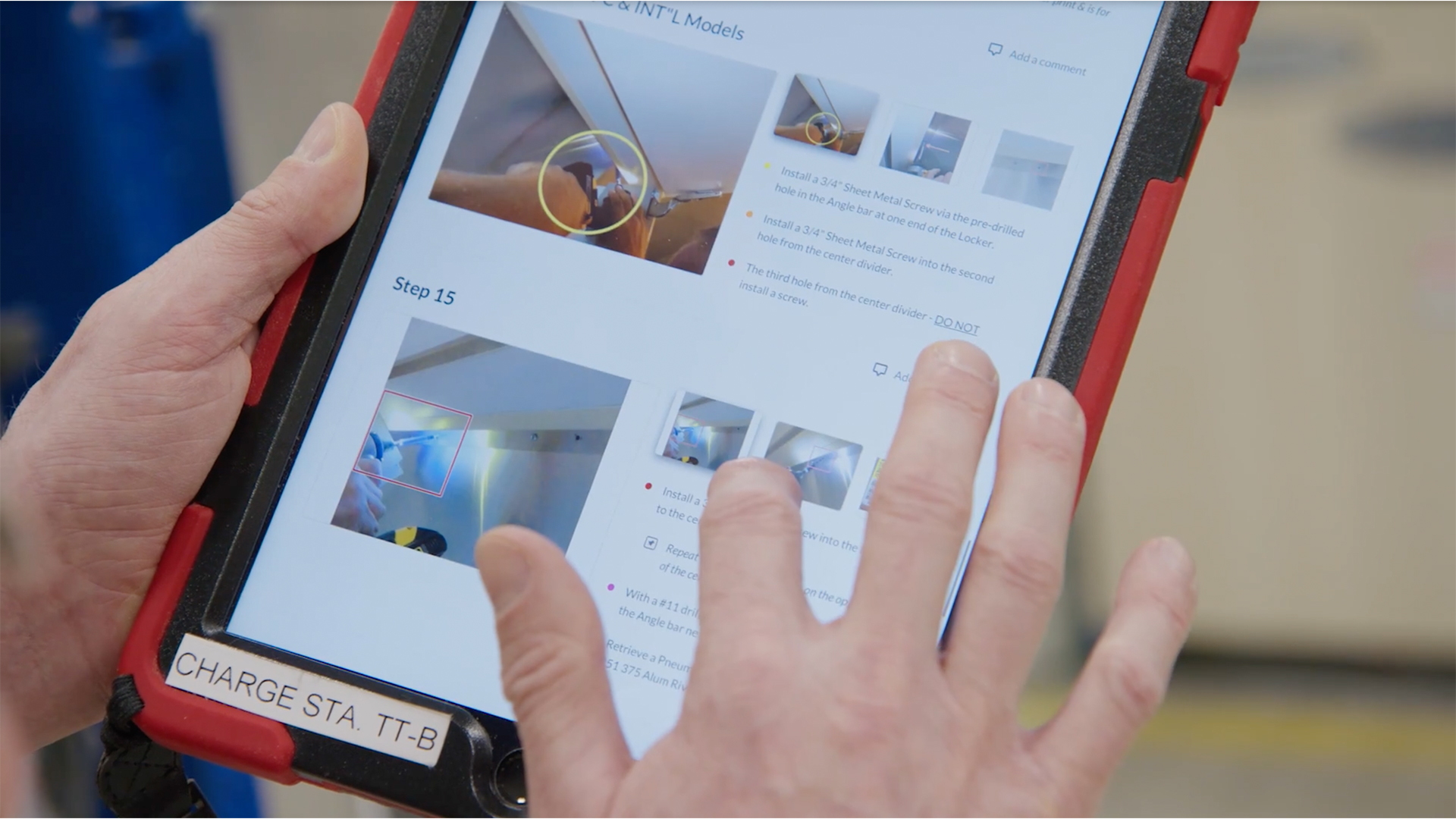 Those work instructions are drafted by an in-house team of technical writers with broad knowledge across all our production processes. As new features are added and new components are incorporated, the team continually updates the work instructions to keep them current. Kiosks stationed around our production plants provide easy access to this knowledge base, which include photos and videos that demonstrate proper installation techniques and display the quality standards we aim for. In this way, we build quality into each unit from the moment we begin work.
State-of-the-Art Production Facilities
Airstream opened a new Travel Trailer Production Facility in early 2020. From creating ample space for parts and material storage to laying out a production line with the accumulated knowledge of more than 90 years of manufacturing expertise, this new facility was built with quality in mind. Consequently, our touring coach production line also got a new home in the space vacated by travel trailers. In both cases, more square footage resulted in more room for associates to spread out and focus on the task at hand, more room for storage (which used to be located in warehouses across town), and new technology implementations. While the company is still dedicated to hand-made craftsmanship, creating more space for state-of-the-art tools has allowed some of the more complex, repeatable processes to be automated – things like drilling holes for rivets and stamping structural pieces. This frees up associates to focus on the detailed tasks that can only be done by human hands.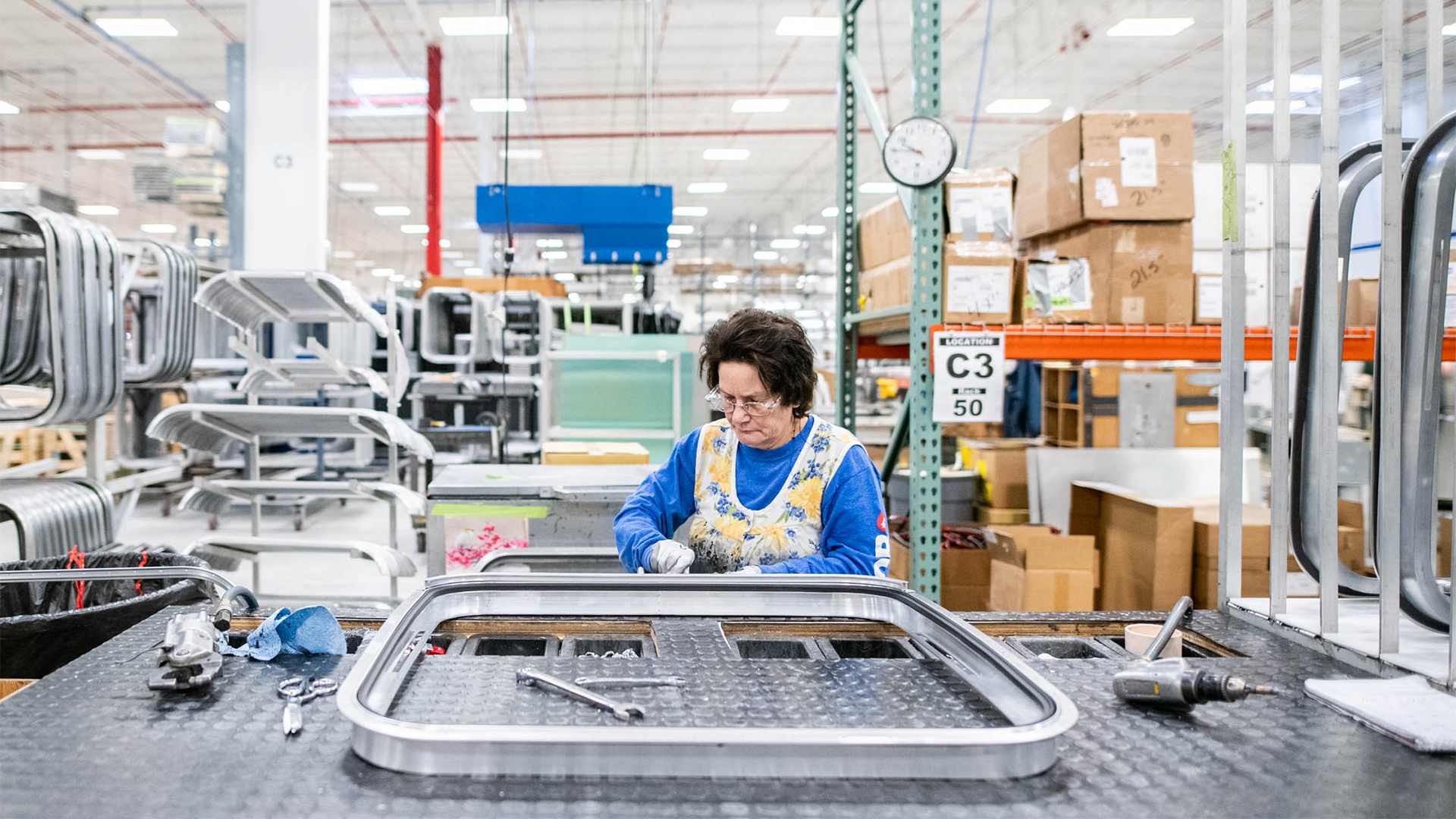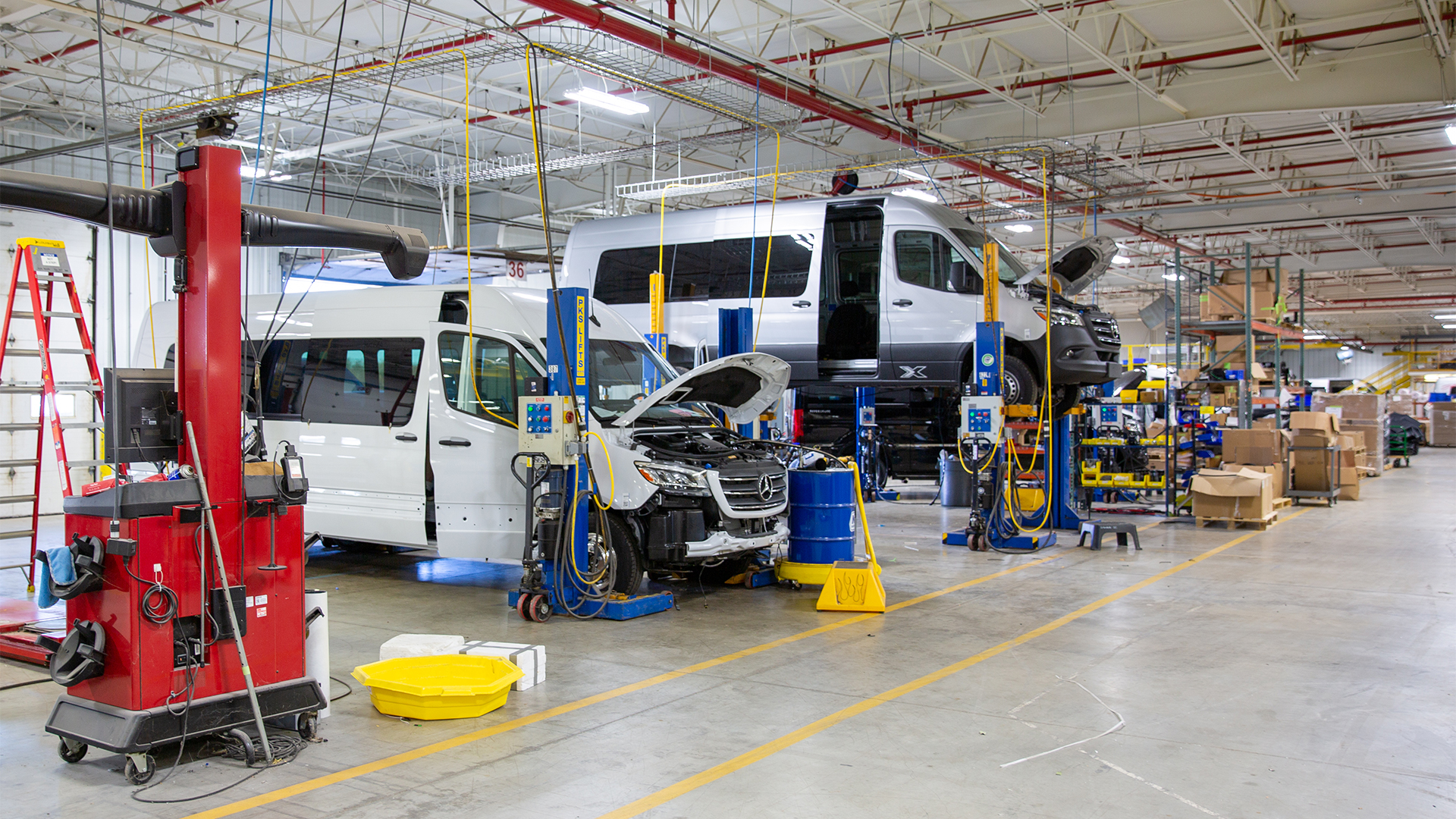 In many ways, Airstream's manufacturing process hasn't changed much since the early days of the company. However, what has changed is the way we track, analyze, and improve that process. Airstream uses digital tools and data-driven goals to deliver industry-best quality and ensure that every RV that leaves their facility lives up to customer expectations.
Airstream's commitment to quality is what sets us apart from other RV manufacturers. We take our customers' trust seriously and are dedicated to producing the highest quality travel trailers and motorized RVs. From our training process to the quality team and the use of digital tools, Airstream is always looking to live up to founder Wally Byam's promise to not make changes, only improvements as we work toward ensuring every customer hits the road in a product they can be proud of.
Want to see for yourself the quality inside every Airstream travel trailer and touring coach? Schedule a visit with your nearest dealer.
Learn more about Airstream's dedication to quality.