In August 2018, Airstream broke ground on a new travel trailer production facility. After construction finished in late 2019, the process of moving our travel trailer production into the new space began. Production began in earnest in the new space in early 2020, but the plant remained closed to the public through May of 2022. Now, plant tours occur daily at 1 pm and allow visitors to see for themselves how we build the iconic silver bullet in person.
If you can't make the trip to Jackson Center – or simply want a taste of what you'll get to experience when you arrive at Airstream Headquarters to see if for yourself – our new virtual plant tour gives you an inside look at the production line from start to finish. Hosted by Airstream VP of Sales Justin Humphreys, this 12-minute video is a crash course in silver bullet construction.
Come along on a whirlwind tour that begins with riveting together the iconic shell and ends with a gorgeous aluminum recreational vehicle heading out the door on its way to a customer. In between you'll see how we mate the shell with the chassis and how we install electrical, plumbing, and gas lines. You'll see how we test for leaks in our water check bays, and how our woodshop and sewing department hand-craft each cabinet, closet, and curtain. It's a labor of love – and other than the addition of modern tools and precision equipment, it's a process that hasn't changed much over the course of the last 90 years. From station to station, the entire production line is focused on craftsmanship and quality as we build the world's most recognizable travel trailers.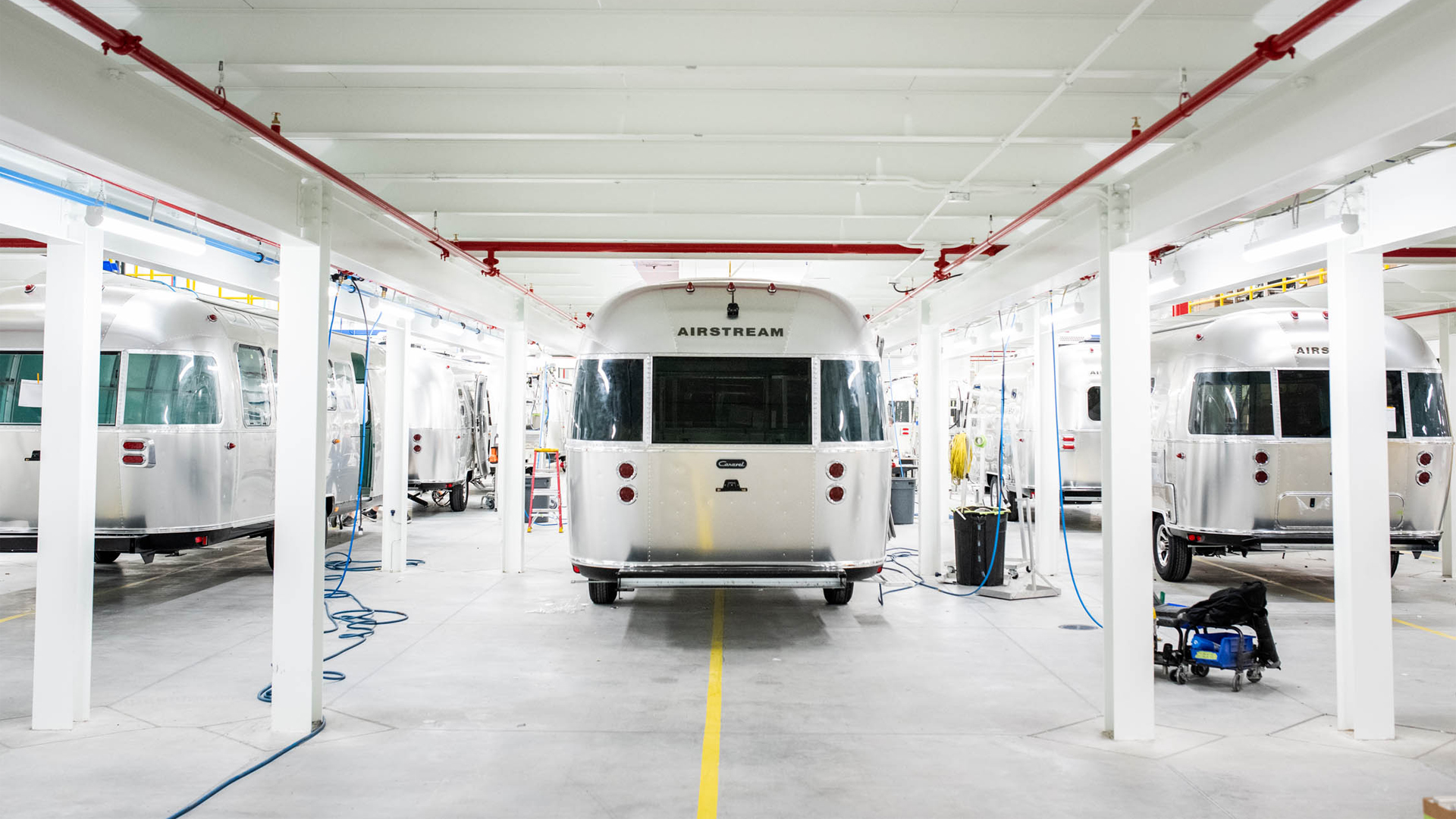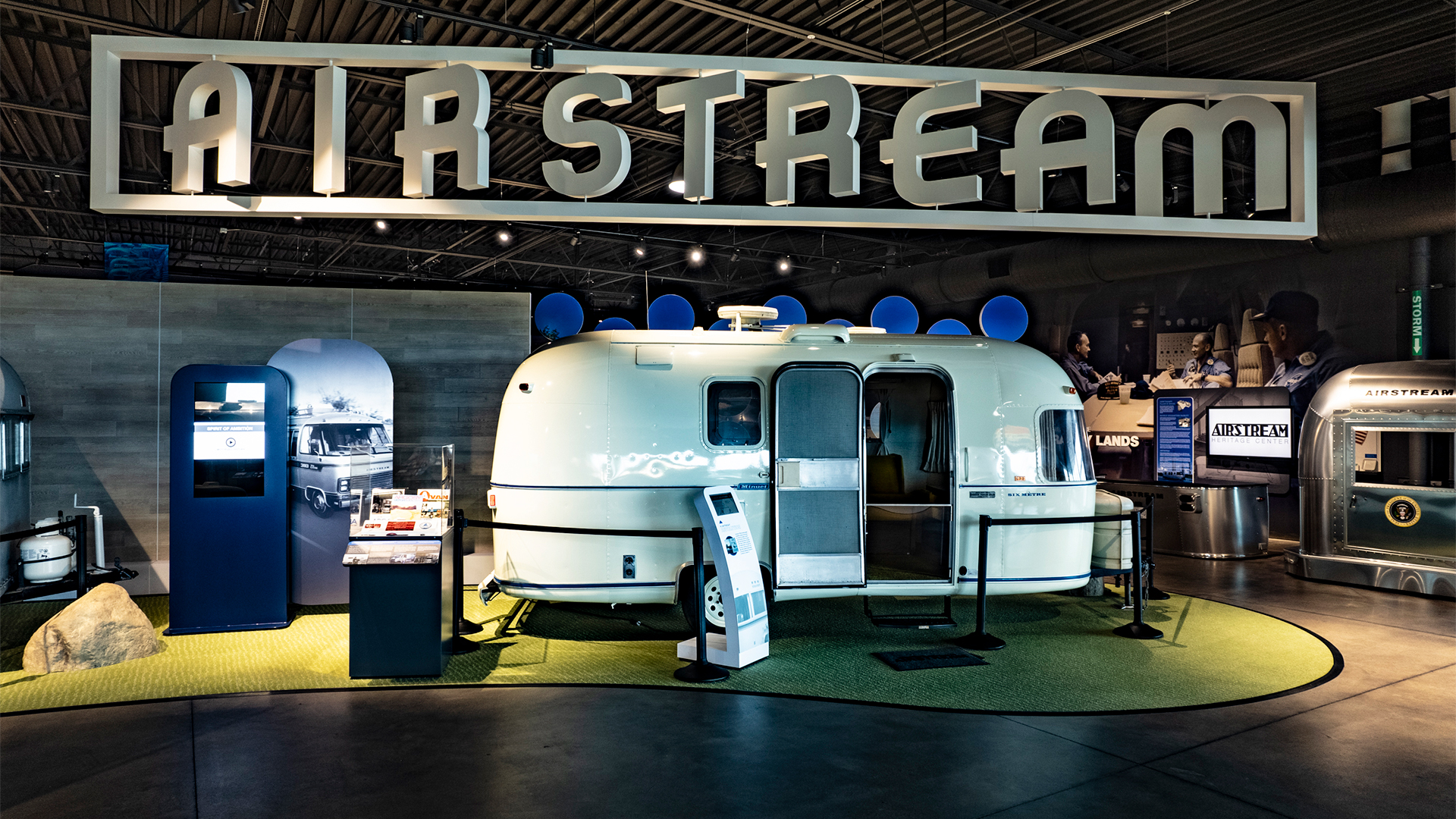 Whether you're planning a trip to the Mothership to tour our production facility and learn more about Airstream history in our Heritage Center museum, or simply want a taste of the quality craftsmanship that goes into the building of every Airstream travel trailer, our new Virtual Plant Tour gives you a front-row view of this incredible process. Come along with Justin Humphreys as we walk the production line from start to finish.
Ready to Visit the Mothership and See our Production Process for Yourself?