We'll go ahead and say it: This is going to be the summer of the road trip. After years of stay-at-home orders and mandatory shutdowns, things are opening back up and the travel season is in full swing as more people look to get out and explore. RVing is the perfect way to hit the road this summer, helping you save money, avoid air travel and busy resorts, find perfect off-grid spots away from the crowds, and make some epic memories.
A road trip in a travel trailer or touring coach gives you the freedom to go where you want and change your plans if need be. While many campgrounds and parks may already be booked, don't let that discourage you: Your Airstream gives you the flexibility to find the perfect place to set up camp. And you don't have to worry about the flight and hotel cancellation fees that can add up when plans change.
Whether you're looking for an epic hike or an urban adventure, a National Park or a quiet spot off-grid, let's plan your summer RV camping trip. From guides to apps to just good, old-fashioned pro tips from the road, this is the place to start for a well-planned camping experience.
Part 1: Destination Planning
Part 2: Preparing Your RV
Part 3: Packing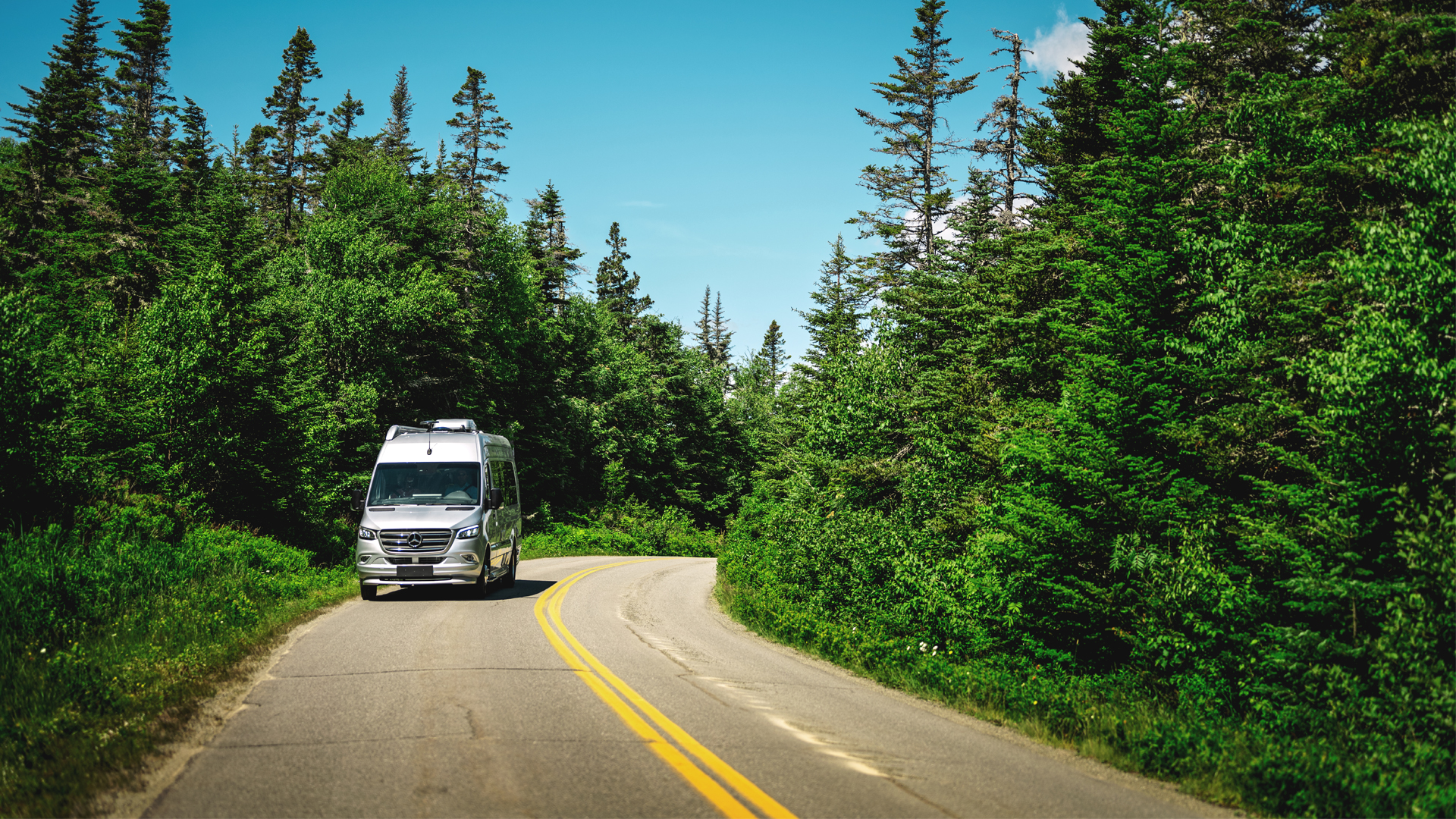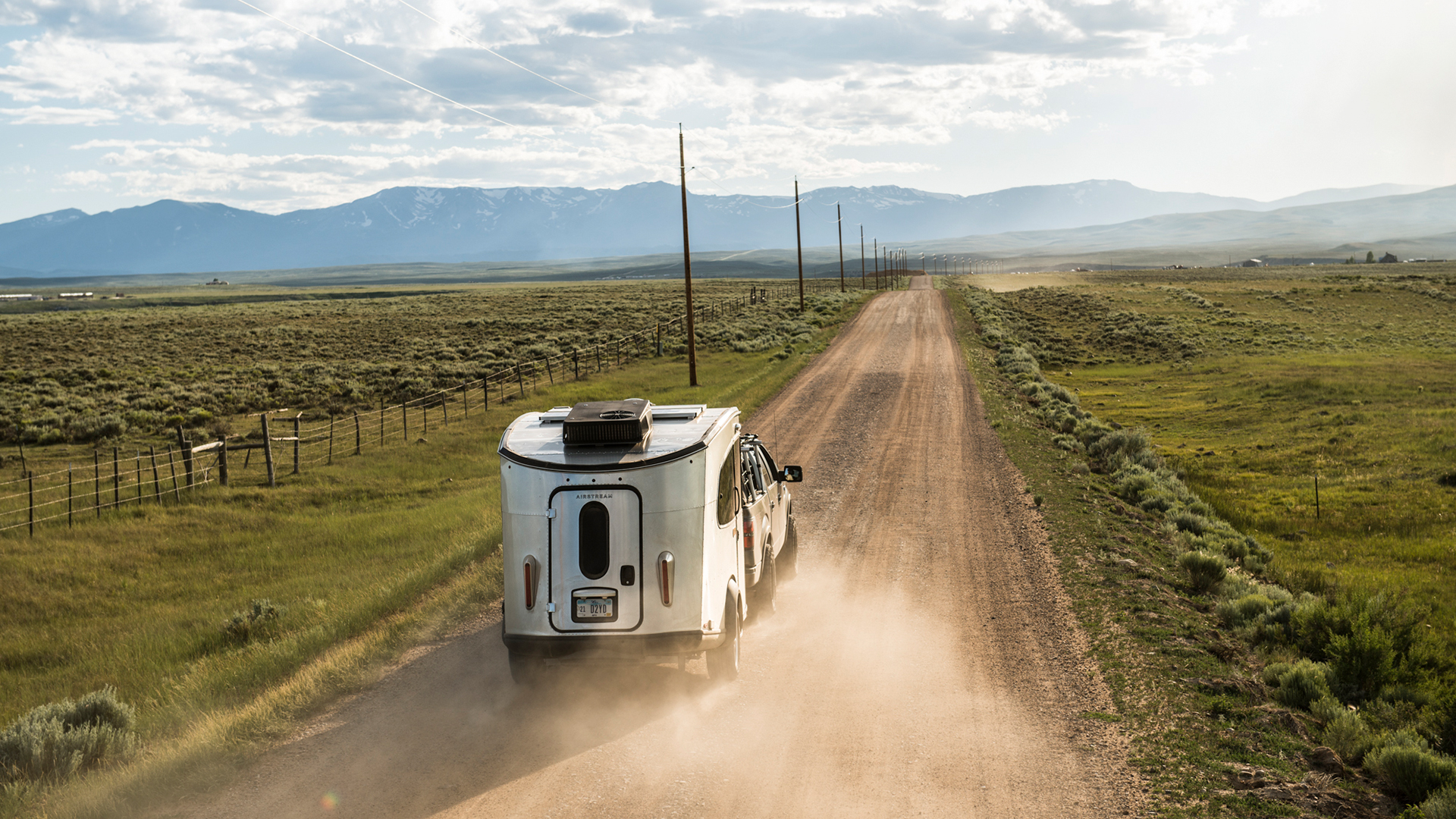 Part 1: Destination Planning
The First Step: Prioritize Your Bucket List
If you've always wanted to head to Alaska in your Airstream, this might be the summer to do it. Or maybe take that trip out west you've imagined doing with the kids. Make a vacation out of all the amusement parks you've never been to. Or head to South Dakota to see just how big those presidential faces are on Mount Rushmore. Stay at your first RV resort. Go boondocking. Whatever it is, let's make it happen this year.
Our tip?
Because you can take your Airstream just about anywhere, it can sometimes be overwhelming trying to narrow down destinations. One of the best strategies is to plan trips by goals. Want to make sure you're including something educational for the family? Ready to integrate giving back and volunteering into your vacations from now on? Prioritize your goals and work them into your dreams so your trip is as productive as it is meaningful.
Experiences Over Destinations
Anyone can throw a dart at a map and pick a destination. Sometimes, the best way to decide where to go is to think about the experiences you want to have, and then pick a destination that serves up that kind of experience. Maybe you want to explore a new culinary tradition with cooking classes and excursions into the local farmer's markets. Or maybe you want to learn how to rock climb? If you feel like trail hiking in the forest has run its course, consider a caving expedition and take your hike deep underground.
There are no shortage of trip-planning apps and websites. We love Roadtrippers because it can help you narrow in on destinations with unique experiences. Sort through a variety of themes organized by region, all throughout the U.S. Hipcamp and The Dyrt are great sites for finding boondocking locations, from public land to gorgeous spots on private property. There's so much beautiful country to see, and you might find some places you've never even heard of before.
Roadtrippers trip planning tool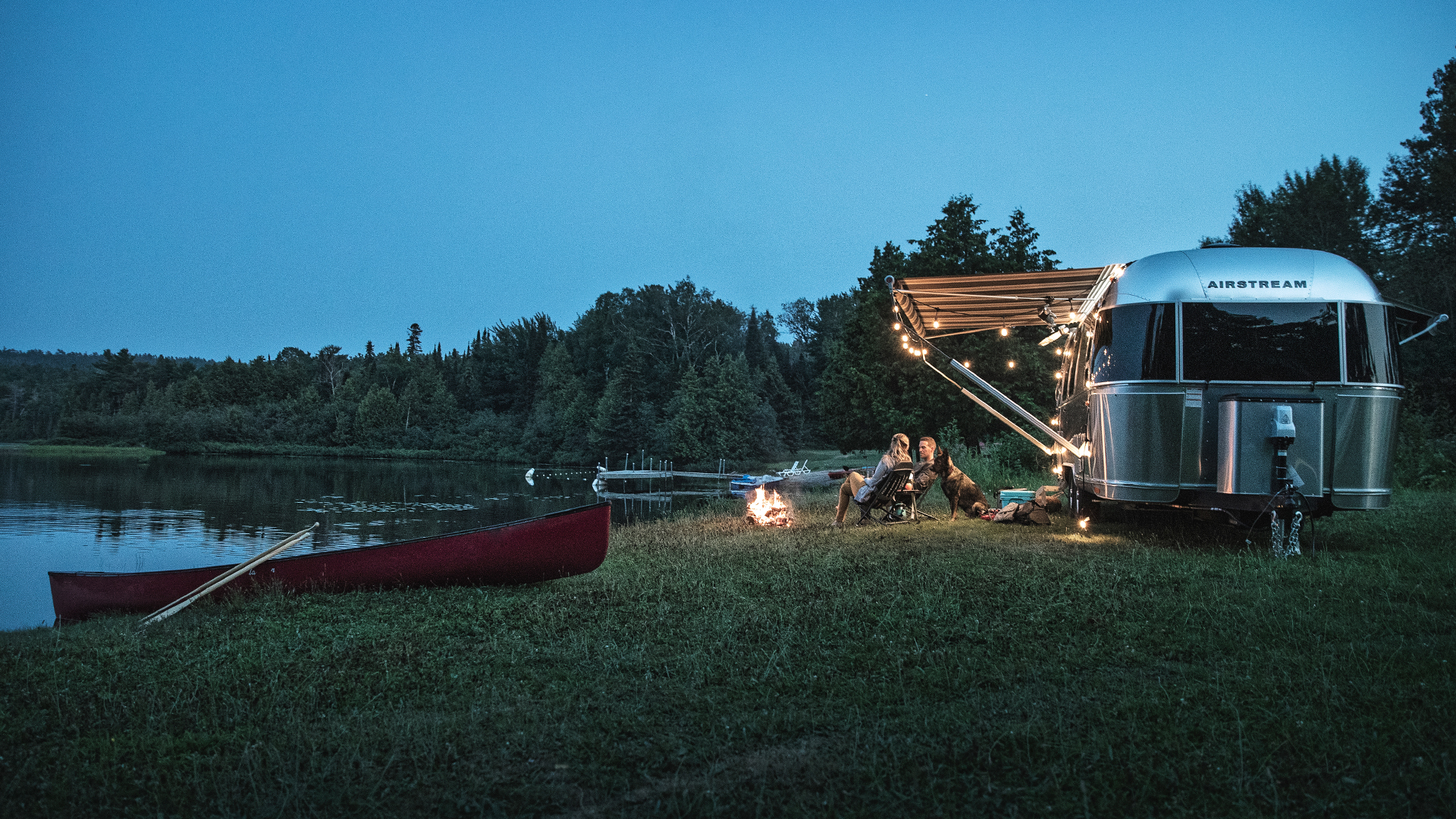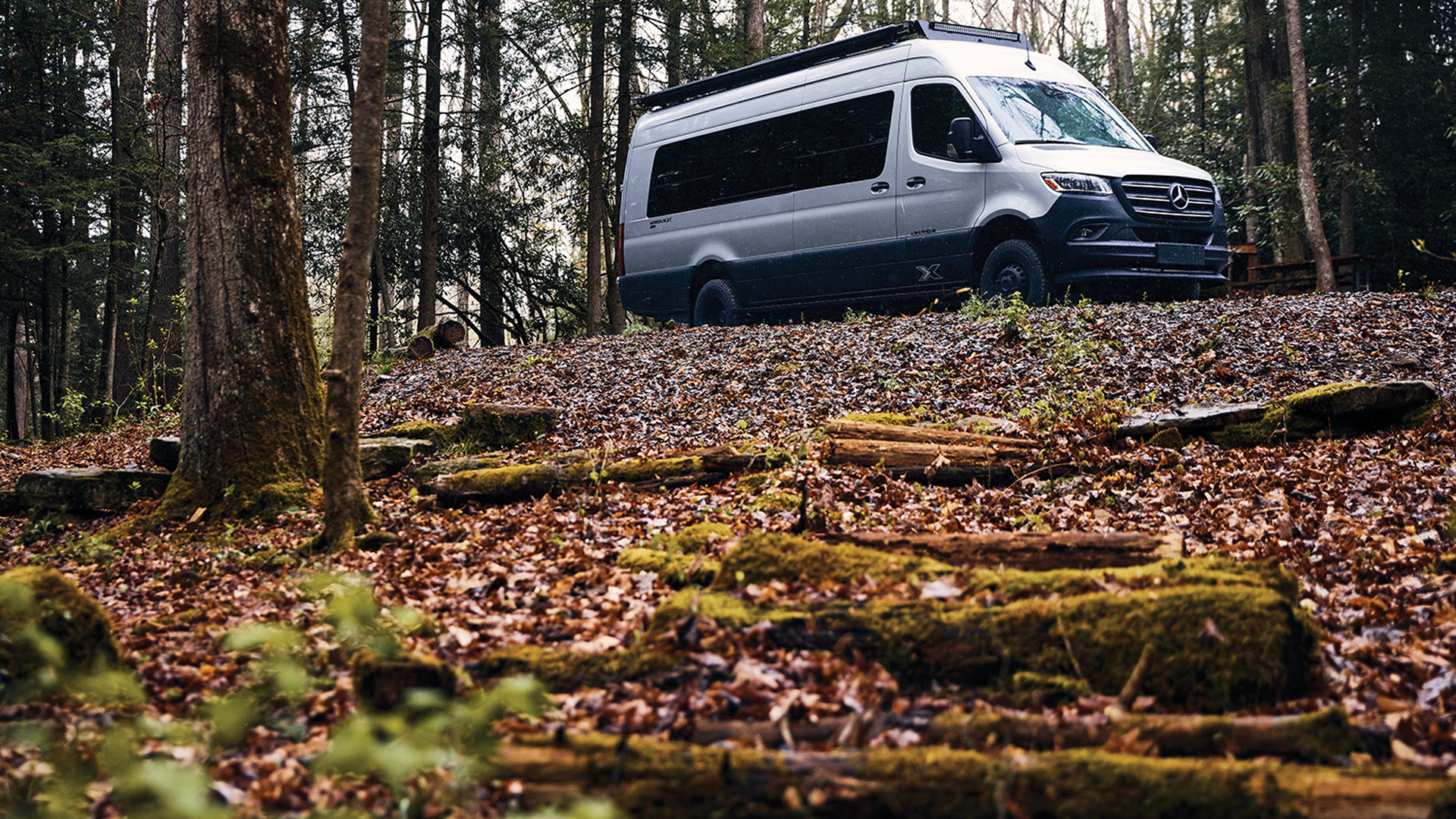 Our Favorite Trips: Airstream Supply Company's

Round Trip

Travel

Series
Our Round Trip Series takes one city at a time and dives into the vibe, the scenery, and an insider's perspective on what to do, what to eat, and where to stay – with a particular focus on the local artisans and craftspeople who are passionate about manufacturing quality products, just like we are.
National Parks
Our love for national parks runs deep. So, whenever we think of majestic places to go, we start with our nation's preserved lands. Here are two of our favorites.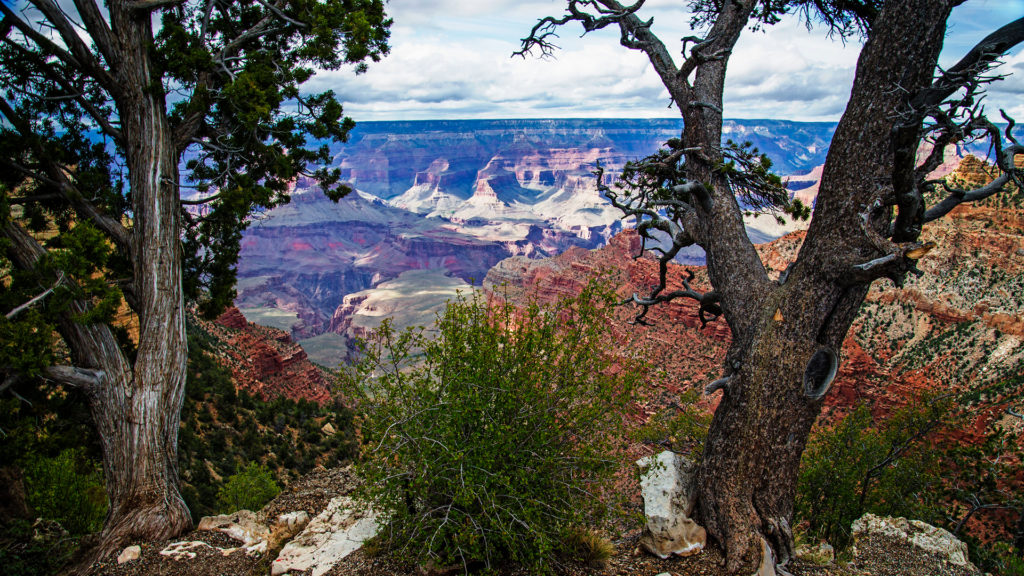 The Grand Canyon
If you're making this a bucket list year, why not check off one of the nation's favorite bucket list places? Grand Canyon National Park spans 277 miles of some of the most awe-inspiring views that you just have to see in person to really understand. There are multiple campgrounds in and around the park, and we've put together a list of our five favorite ones for you to check out. 
Grand Camping at the Grand Camping: Five Campgrounds to Make the Most of Your Visit
Yellowstone National Park
Within a day or two's drive of the Grand Canyon is Yellowstone National Park, our country's very first national park. You've heard of Old Faithful and the hot springs, but there's so much more hiking, fishing, and nature-watching to be had on this absolutely stunning preserved land. We've rounded up our favorite Yellowstone Campgrounds to make planning your visit easy. 
The Best Yellowstone Campgrounds
Part 2: Preparing Your RV for the Road
Start by De-Winterizing
Has your RV been sitting in your driveway since Fall? Spend an afternoon de-winterizing it and getting it ready for the road again.
Airstream Winterization Guide Flushing the System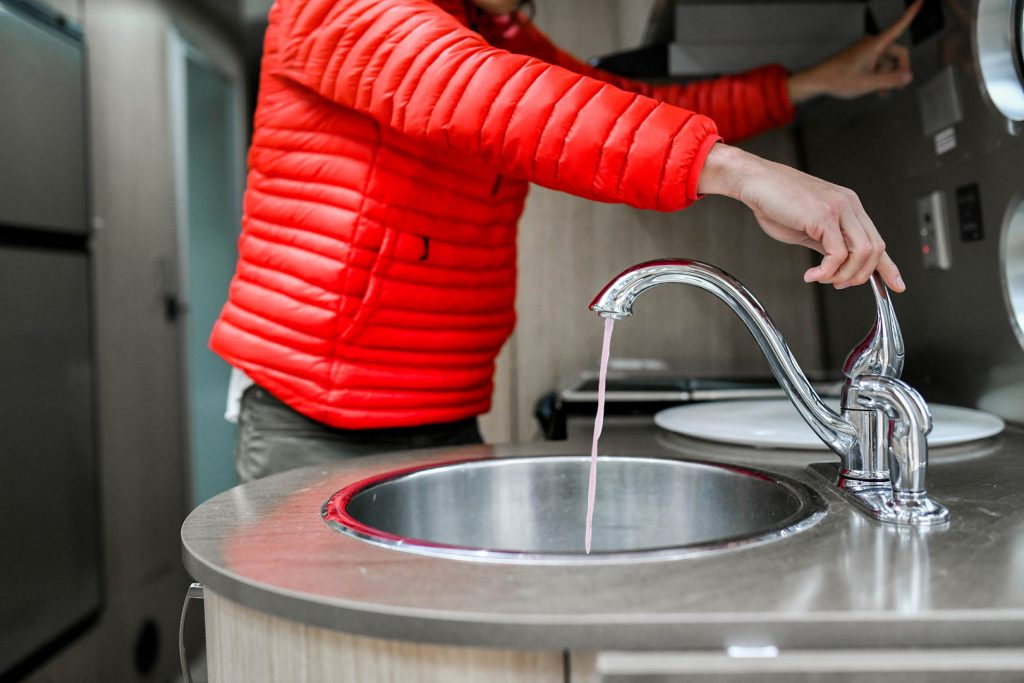 Flush your tanks

, fill up your fresh water, and make sure it's flowing properly. 

Make sure your propane tanks are full and your battery is fully charged. 

Give your Airstream a good, thorough

cleaning inside and out

. There's no better feeling than starting with a fresh, clean space for the season.
Need some more guidance? Check out:
The Five Steps to De-Winterization
Make Some Upgrades
Now is an ideal time to make those upgrades you've been thinking about. From solar panels to Wi-Fi to new batteries, it's amazing how one small upgrade makes life on the road so much more enjoyable.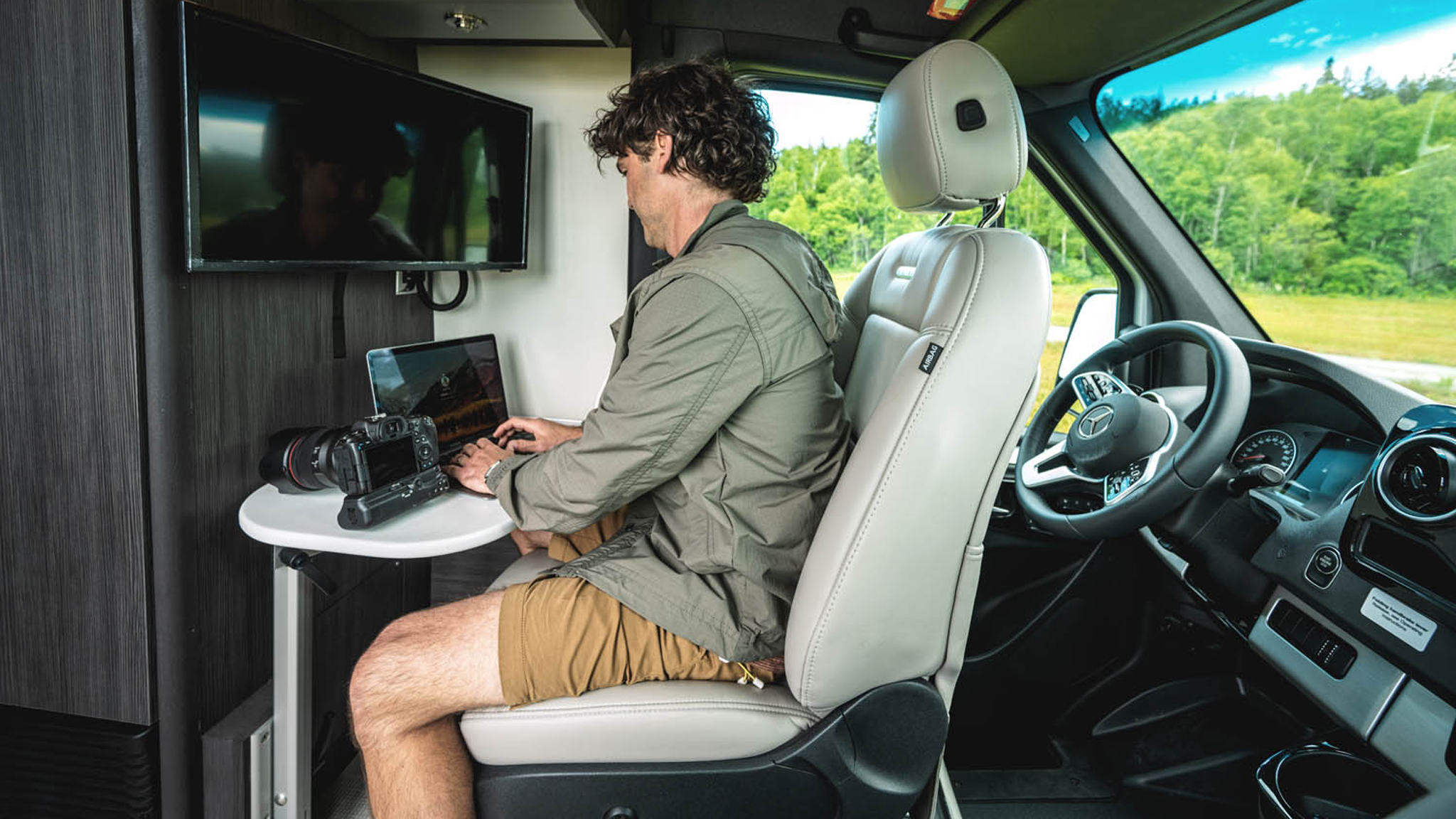 Do you know about Airstream Connected? It turns any Airstream into its own powerful Wi-Fi network with flexible data plans from AT&T. Connected also features an Airstream locator so you can keep tabs on your RV when you're not with it.
Airstream Support: Answers at Your Fingertips
Having all of your RV maintenance records, service contacts, and registrations in one place makes it easy when you need to troubleshoot a situation. And when you need quick answers to pressing questions, our Airstream Support website is here to help you get unstuck. From accessing product manuals and browsing FAQs about your particular travel trailer or touring coach, to searching our database for commonly asked questions, Airstream Support puts the solutions at your fingertips.
Part 3: Packing for Your Trip
You know where you're headed and what you'll be doing, your RV is ready to roll, and it's time for the fun part: packing. Your first instinct might be to bring literally everything you can think of. But we're all about packing smarter and reducing clutter while you're on the road.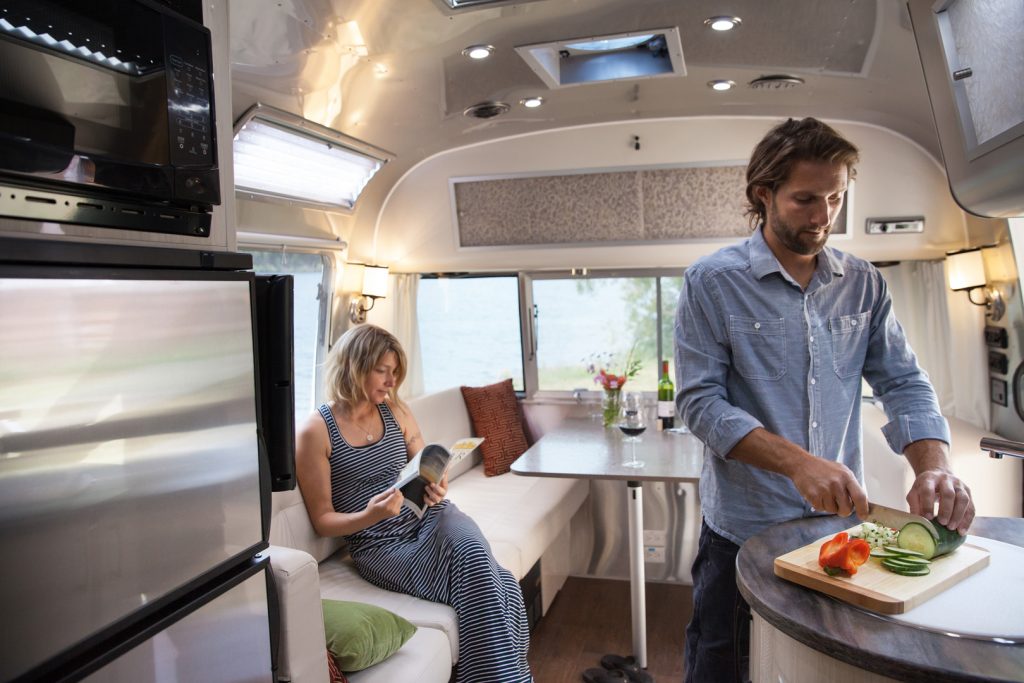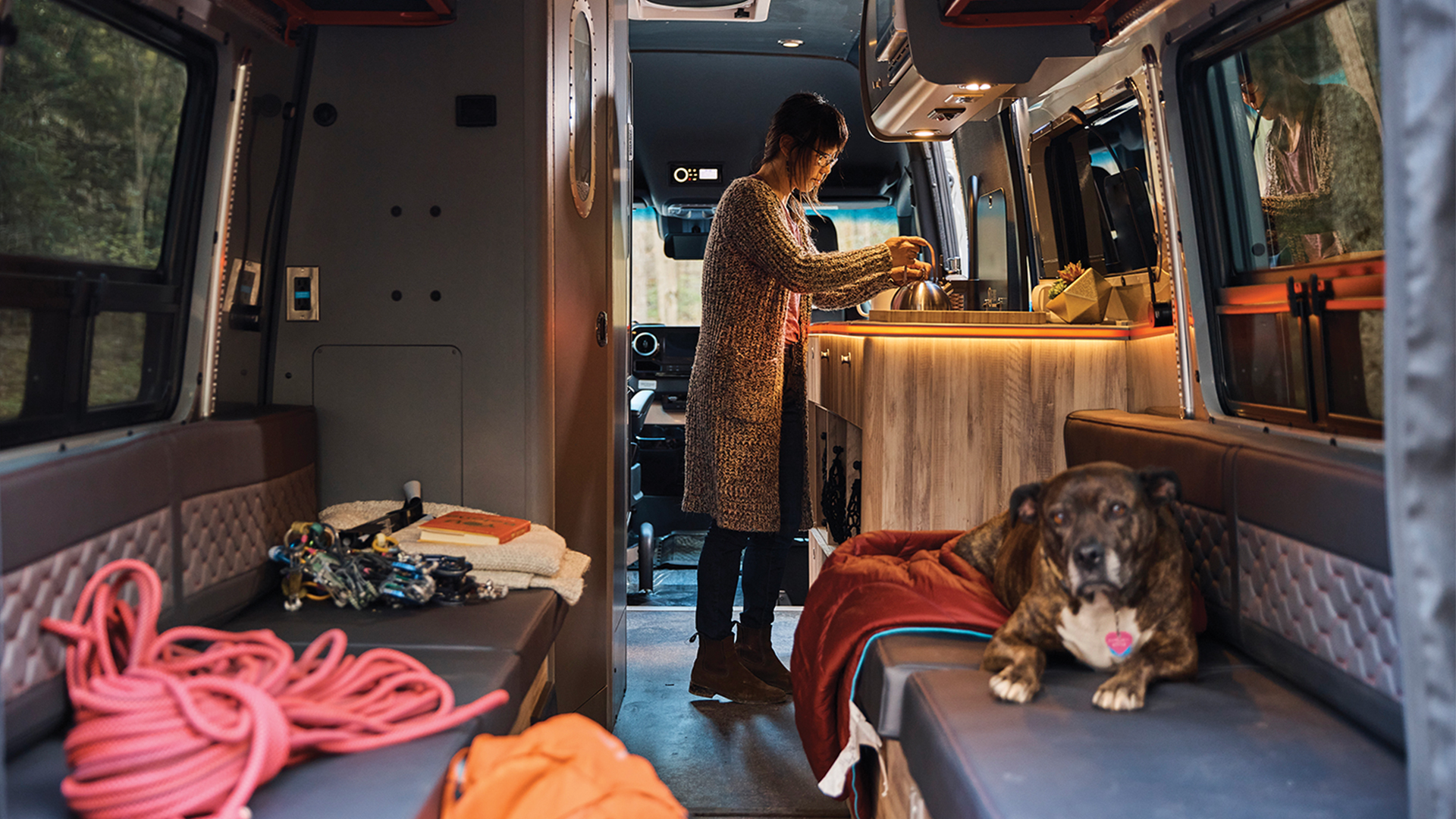 Start with the Kitchen
Your kitchen is arguably one of the best parts of having an RV, so start your packing there. Think about your favorite on-the-road meals and check your inventory to see what you need to stock up on. Don't forget the essentials. And if you need new dishware, cookware, or kitchen gadgets, check out our kitchen gear guide.
Kitchen Essential Checklist for an RV
Think About Your Camping Gear
Get your biggest gear sorted right away: will you need a bike rack? Will your kayak fit inside your travel trailer? Do you know where the air pump for your inflatable paddleboard is? Our rule for gear is: think about it first, but pack it last. That way, you make sure you have room for it but it's always easiest to grab and go as soon as you hit the trails.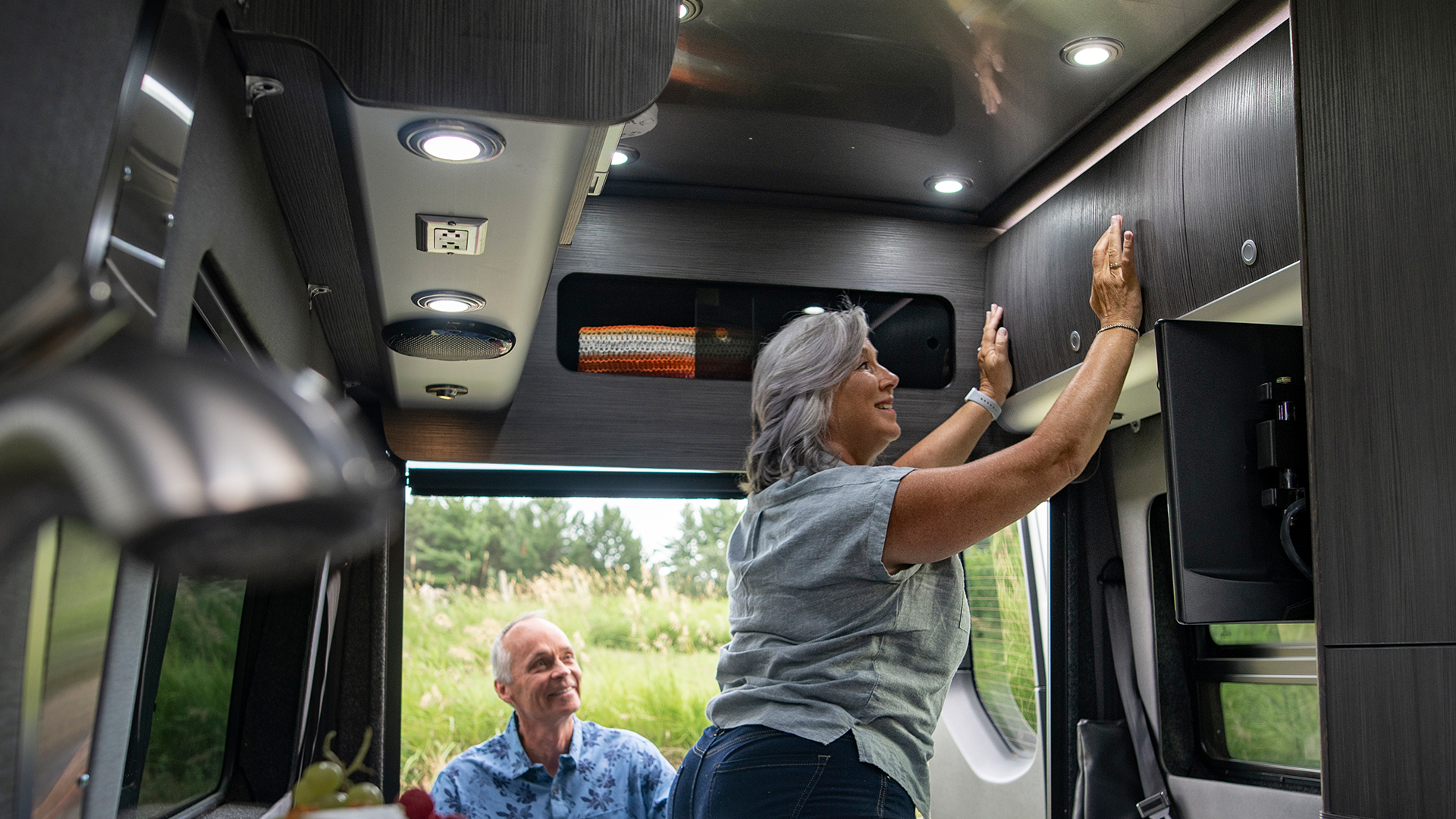 Grab Something New
If you've been wanting to upgrade to custom bedding, a teak shower mat that adds a touch of class, or new camp chairs, we've got you covered. Airstream Supply Company is our official store, with a curated collection of our favorite products that will take your experience to the next level. From new mattresses to dishware, emergency preparedness items, and more, each and every item is vetted by real-life Airstreamers. Head on over to Airstream Supply Company and find your next favorite camping accessory.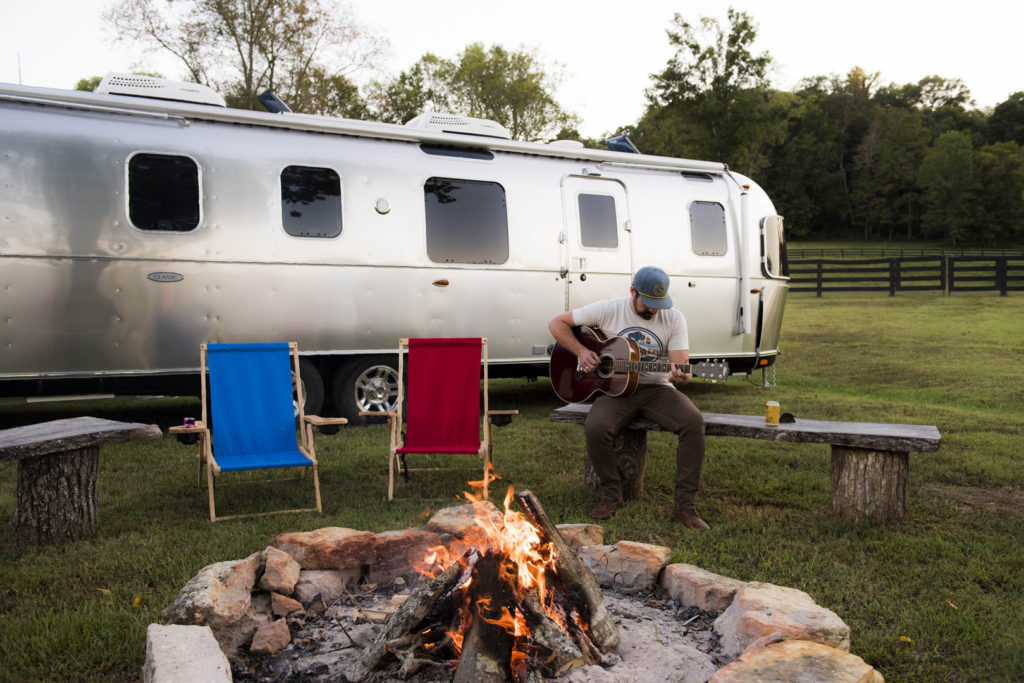 Want more trip planning info?
Start with Our Favorite National Parks Guide. From Acadia National Park on the east coast to Olympic National Park on the west coast, it's full of insider info about our 10 favorite parks in the U.S.