Building on the success of last year's Airstream X Pottery Barn Collection, Airstream is excited to announce a new collection of travel-inspired décor and accessories ahead of this summer's travel season. Featuring indoor-outdoor rugs, pillows, bath towels, and delightful wanderlust-inspired accessories, the Airstream X Pottery Barn Collection gives new meaning to Airstream's promise of traveling with the comforts of home.   
For seventy years, Pottery Barn has crafted heirloom-quality pieces infused with a timeless style and sensibility. Similarly, Airstream travel trailers are both iconic and modern, built on 90 years of innovation and always curious about what comes next. With more and more people turning to outdoor travel experiences this year, Airstream has captured the collective imagination in those who want to travel in comfort and style. Working with Pottery Barn on a new collection of housewares, pillows, and other accessories means Airstreamers and fans of the iconic brand alike can bring that excitement home.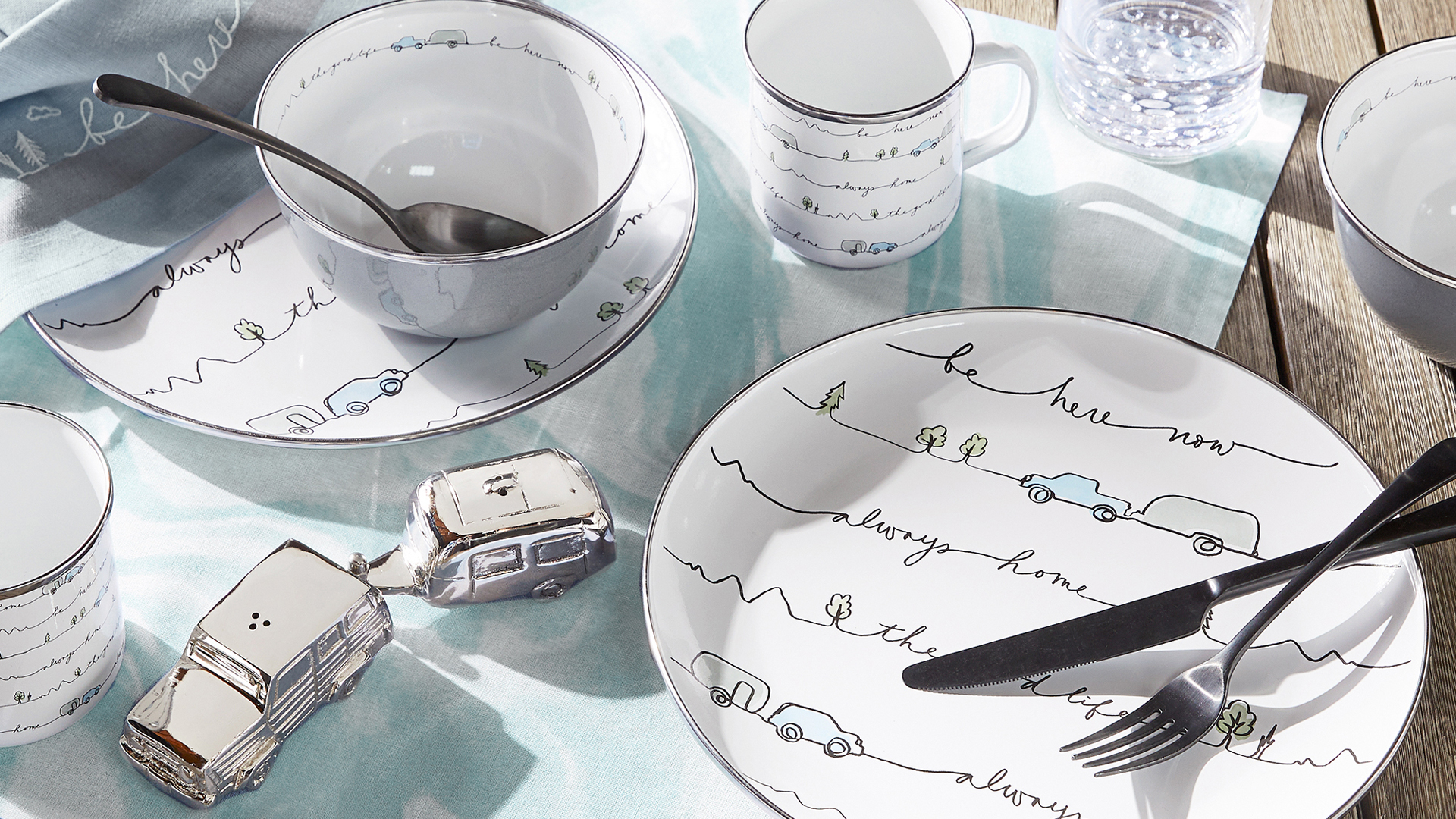 New 

for 2021
Many favorites from the original collection remain, but new additions to the collection are sure to inspire travelers excited to hit the road this summer – and those who want to bring a bit of road trip romanticism to their home. Expanding the flooring options, the new collection features five sizes of indoor/outdoor area rugs. The Airstream Pacifica Indoor/Outdoor Rug comes in several sizes in subtle hues offering up the same versatility as a solid rug. Durably – and sustainably – handwoven from recycled plastic bottles, this rug cozy up outdoor spaces and is well-suited to handling the daily rigors of a busy household indoors, too.  
While the super soft Del Mar sheet sets still anchor the Bedding collection, new comforters and sheet sets with whimsical Airstream art and inspirational sayings will give you a comfy place to snuggle up whether you're on the road or at home. The new Airstream Good Life Organic Cotton Sheet Set is scripted with travel-inspired sayings and dotted with retro auto designs that celebrate the spirit of the open road. The sheet sets are complemented by new Cambria Textural Cotton Comforters and Shams. Lightly textured and tufted for plenty of loft, these pieces are reversible for versatility, with cloud blue and ivory stripes on one side and solid cloud blue on the reverse.  
Rounding out the collection are more of Pottery Barn's signature accoutrement – the little accessories that put the final touches on a space. Whether it's an Airstream dominoes set or Airstream-decorated enamel plates and mugs, or a travel-ready picnic set the Airstream X Pottery Barn Collection features more inspired ways to indulge the travel life – whether at home, away for the weekend, or out on the trip of a lifetime.
Shop the Airstream X Pottery Barn Collection now at PotteryBarn.com. Bundled kits will be available on Airstream Supply Company in June.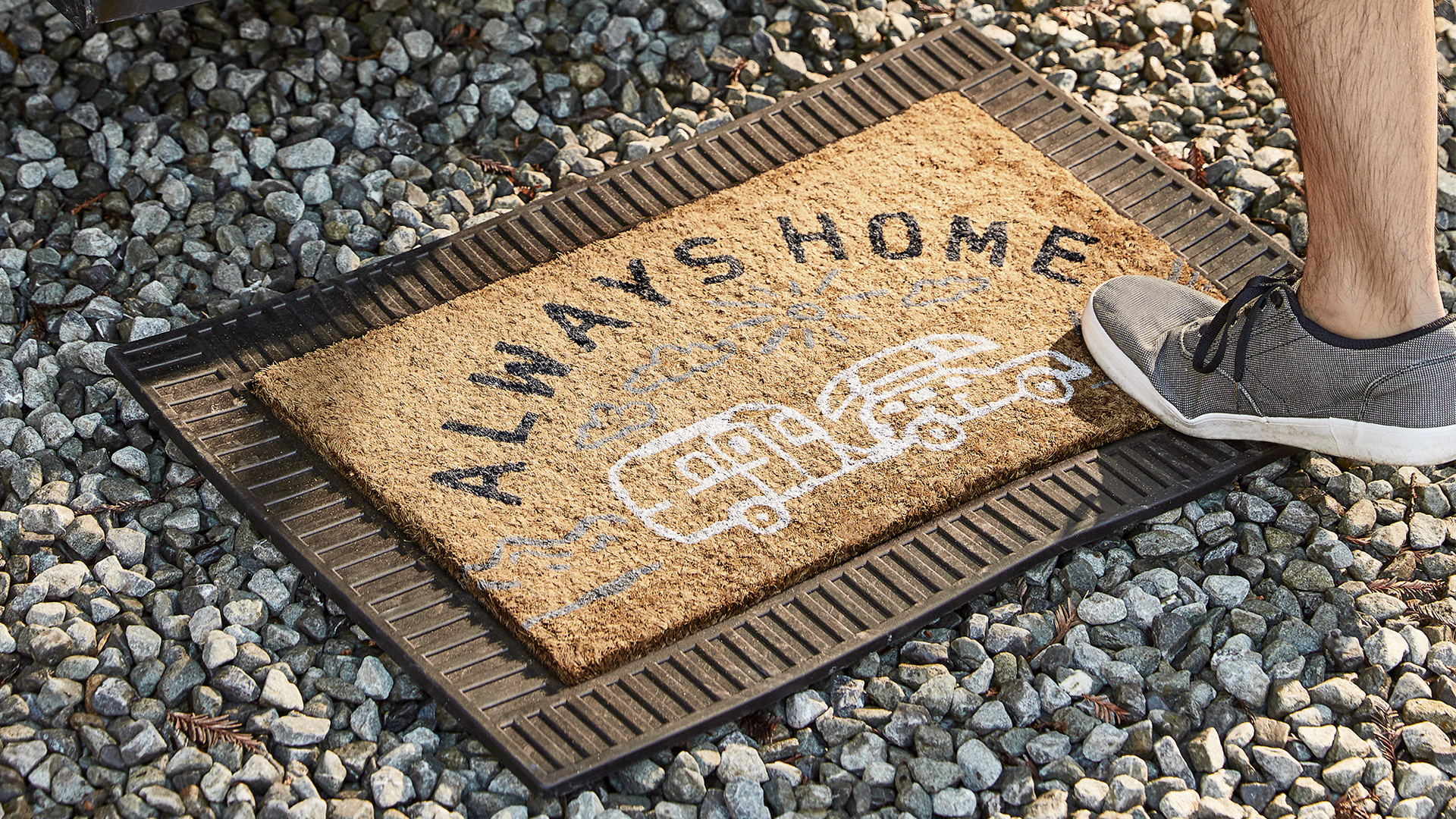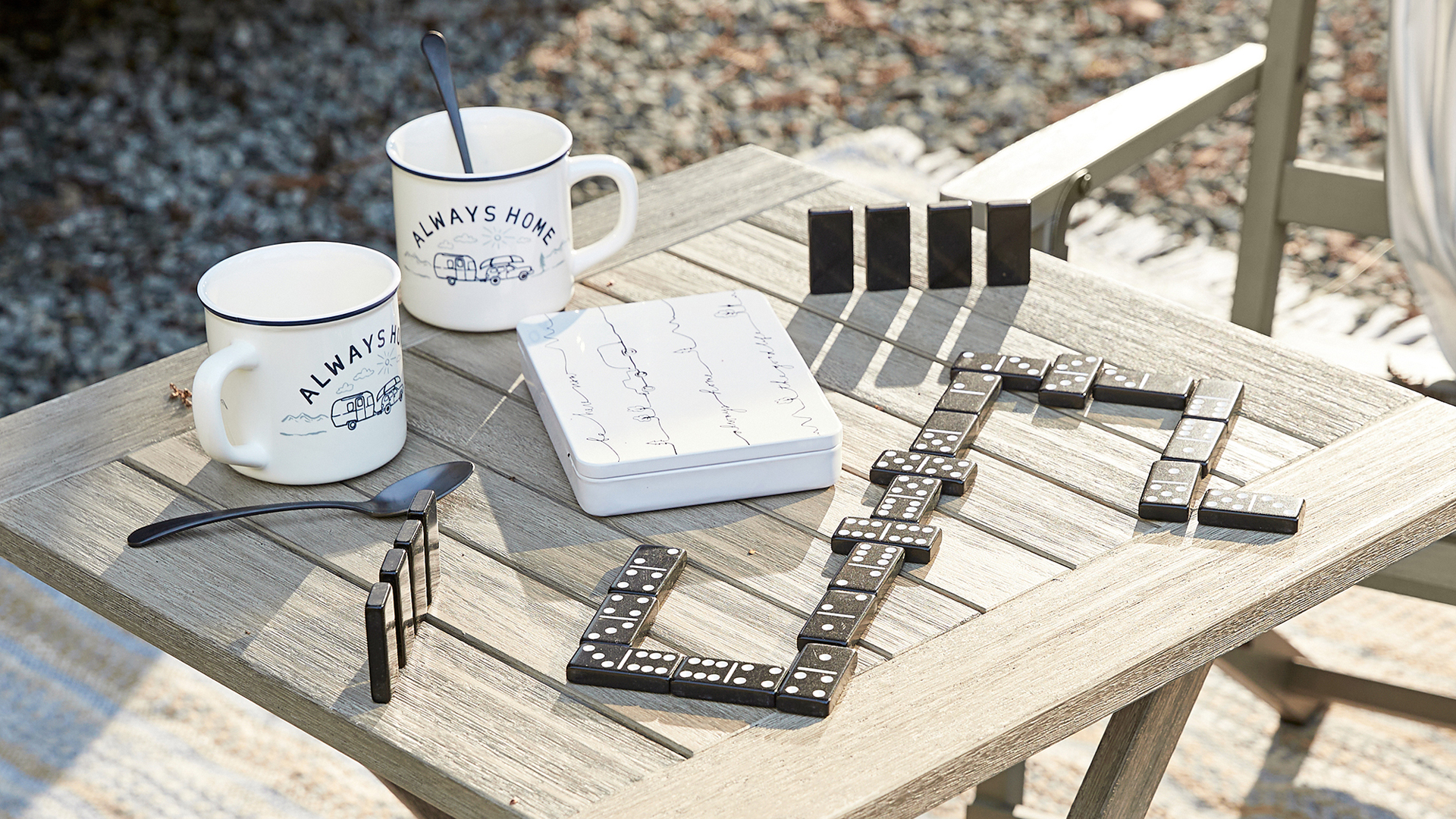 An Iconic History
Celebrating combined 150-plus years in business, Airstream and Pottery Barn have solidified their places in the history of American design. In 1931, Airstream began with a dream to create lightweight travel trailers that elevated the camping experience with practical amenities. Ninety years later, Airstream manufacturers the world's most iconic travel trailer and has inspired generations of travelers to indulge their wanderlust.  
In 1949 – eighteen years after Airstream was founded – Pottery Barn opened its first store in New York City. More than 70 years later, Pottery Barn's iconic warm and welcoming aesthetic continues to strike a chord with consumers and the design industry alike, with hundreds of stores across the globe and a thriving online presence. Their timeless, high-quality collections continue to set the bar in the home industry and inspire customers around the world.   
Today, both brands work to guide and define a way of life and build a sense of community. Beyond simply manufacturing products, Airstream and Pottery Barn have become lifestyle brands and lead the way in crowded industries.  
Obsession with Quality and Craftsmanship
Superior craftsmanship. Uncompromising attention to detail. Both Airstream and Pottery Barn are driven by a commitment to quality. Proudly hand-built in Jackson Center, Ohio, USA by hundreds of talented craftspeople, each Airstream travel trailer takes approximately 350 hours to build. Form and function are tightly woven into every thoughtfully-planned inch, and every design is carefully considered. The result is a travel trailer that will last a lifetime – or more. Likewise, Pottery Barn creates more than just timeless furniture and stylish home accents. From their original designs to artisan craftsmanship, Pottery Barn meticulously crafts products that will be loved for a lifetime.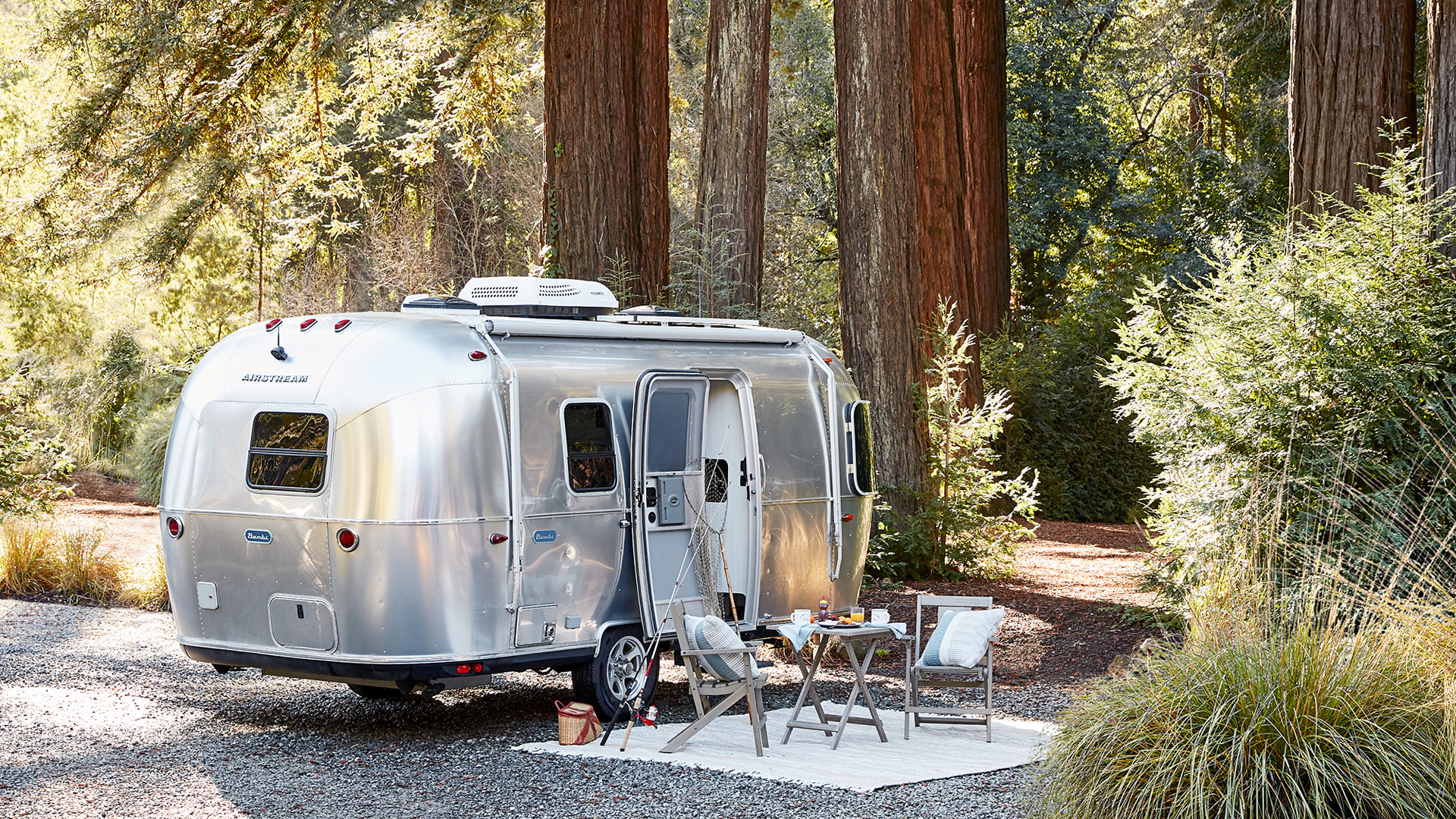 Sense of social and environmental responsibility
Airstream's founder, Wally Byam, believed that promoting goodwill was an essential component of the Airstream business, and today Airstream prides itself on its sustainability initiatives and ecologically-friendly practices. Similarly, Pottery Barn is an industry leader in sustainability, and is committed to crafting beautiful products in a way that's good for the environment and our communities. Many products in the Airstream X Pottery Barn Collection are sustainably produced, like the Pacifica Indoor/Outdoor rugs and Coronado Striped Pillows which are woven from recycled plastic bottles.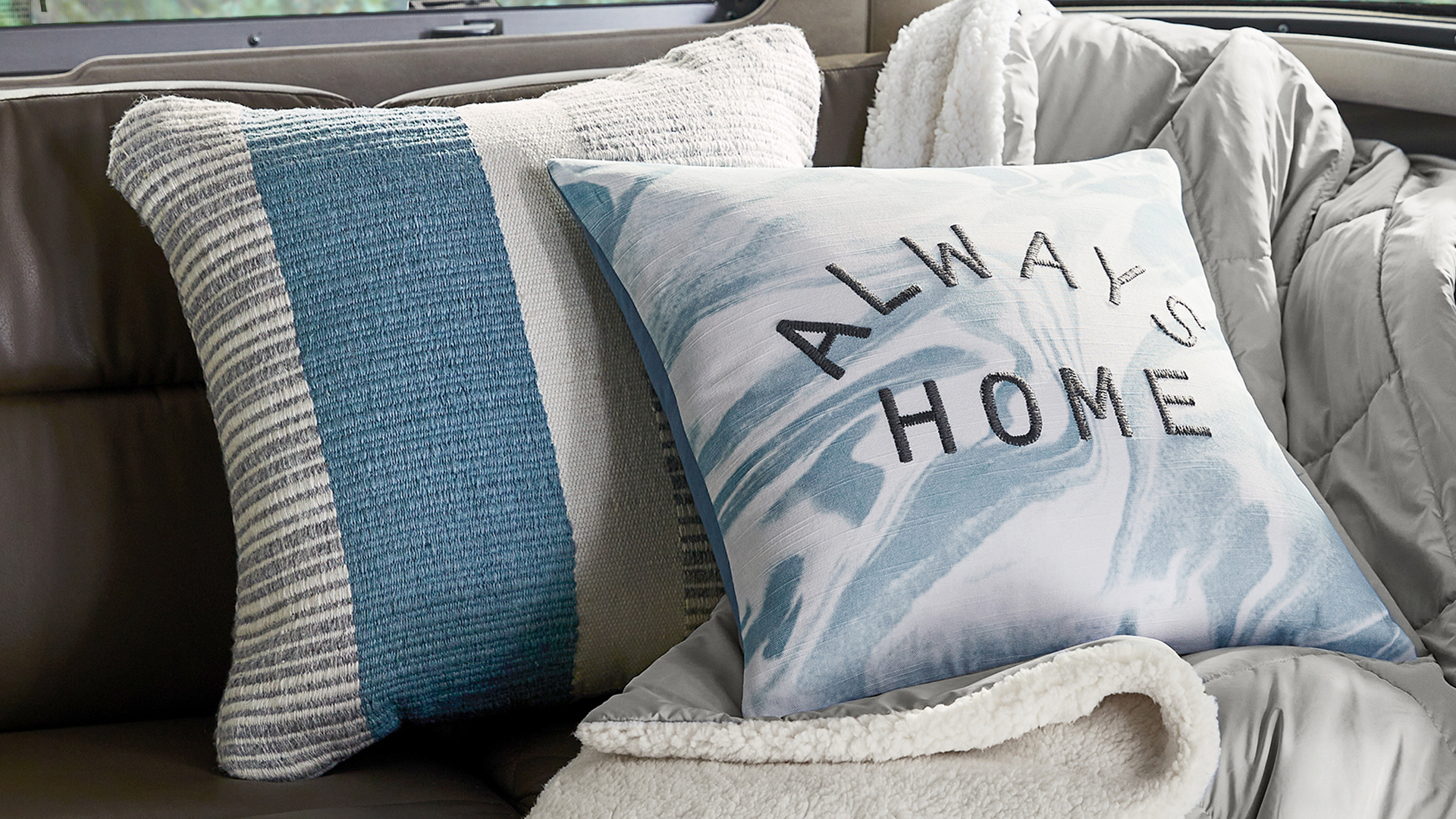 Bringing together two icons of design, the Airstream X Pottery Barn Collection lets you outfit your home – and your home on wheels – with Pottery Barn's timeless style.