Building a crackling campfire outside your Airstream is the perfect ending to any day's excursions. Imagine cozying up to the fire with family and friends and sharing in the simplicity of life outdoors. What makes this picture perfect? Ooey gooey s'mores, of course.
There's a lot to love about roasting marshmallows and creating the great outdoors' perfect dessert. These camp-side delights are a potent piece of nearly everyone's childhood nostalgia. Portland, Oregon-based Nineteen27 S'mores takes this beloved treat to new levels. Owners James and Elise Kelly use handcrafted, small-batch grahams, marshmallows, and spreads to deliver on this sweet slice of American tradition.
Named for the year the first s'more recipe was shared in a Girl Scouts booklet—that is, 1927—Nineteen27 S'mores offers travelers and their sweet teeth a grab bag of options. Each artisanal kit comes packed with everything you'll need to make melty s'mores. The Honey Graham S'mores Kit has traditional flavoring options like vanilla, or you can choose food-forward flavors like Oregon raspberry and lemon chamomile.
Chocolate and coffee lovers rejoice—Nineteen27 S'mores has you covered, too. Their Cocoa Graham S'mores Kits come with cocoa-flavored graham crackers and your choice of chocolate- or espresso-flavored marshmallows.
All of the grahams and marshmallows are made from scratch with love, using ingredients from local purveyors. The grahams, for instance, are flavored with Oregon High Desert honey, courtesy of Bee Local honey. If you ask Nineteen27 S'mores, Bee Local provides some of the best honey on the west coast, and it's oh-so-yummy when it's baked into their shortbread honey grahams.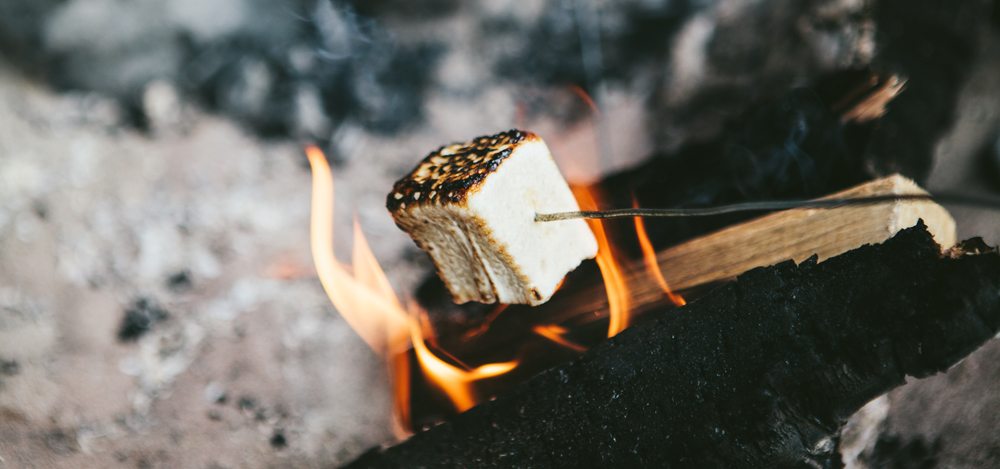 Airstream searches every corner of the outdoor world to find the coolest gear to feature in Airstream's A-List. When we find cool products, we like to showcase them here and often create affiliate relationships. Airstream may get a commission and benefit financially by items purchased through the A-List.
---
Image credit: Meghan Lemine, Kris LeBoeuf, Hazelwood Photo