The engine purrs, sitting at a stoplight. Heat waves radiate off the pavement in the deep Alabama south. With the windows down, a black 2018 Ford F350 Platinum diesel pulls the silver bullet, a 27-foot 2019 Airstream Globetrotter.
A fellow traveler pulls up, rolls down the window and shouts over the noise of traffic: "Did you really tow that all the way from Oregon?"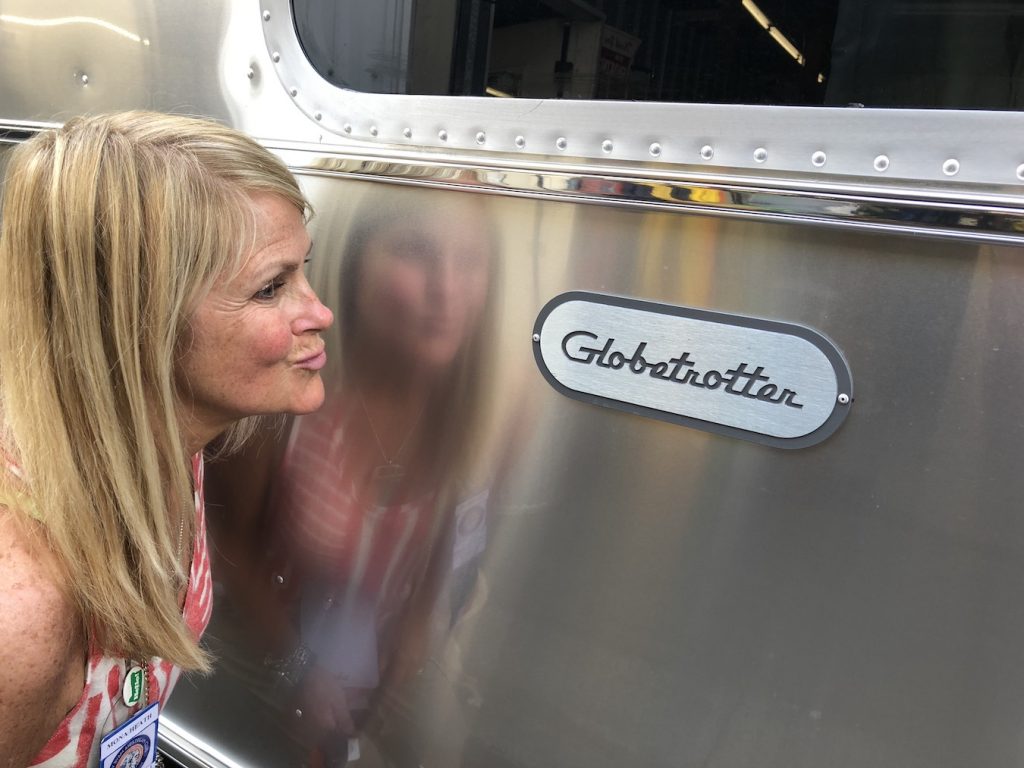 "I did," says the woman in the pickup's driver's seat. 
"All by yourself?"
"Well, I've got a dog back here," the woman giggles, "but she can't read a map.'"
With a Rosie the Riveter attitude, the driver – Mona Heath – takes on everything with the same can-do mentality and sharp wit. Ageless, Mona could easily pass for younger than her years. She's logged nearly 31,000 miles on her new Ford and says at least 80 percent of the miles have been towing her beloved 'Globby'.  
"I'm pretty used to it now," she says. "But then people comment on it and I realize it's pretty cool."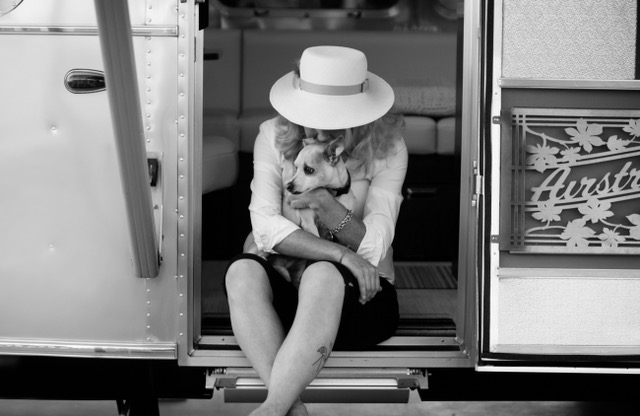 Mona's solo Airstream adventures began nearly 13 years ago when she purchased a vintage 1969 Airstream Tradewind stenciled with red numbers that – at the time – Mona thought were unusual. She quickly learned the numbers were part of a rich heritage, each uniquely special.
In 1951-1952, Airstream founder Wally Byam led a caravan of more than 60 Airstreams down into Mexico and Central America. Before the time of cell phones and GPS technology, each member was assigned a big red number, making it possible to track members through rugged terrain and weather. 
In a tradition that continues, members of the Wally Byam Caravan Club International (also known as the Airstream Club International) are still assigned a number that remains with them as long as they maintain their membership.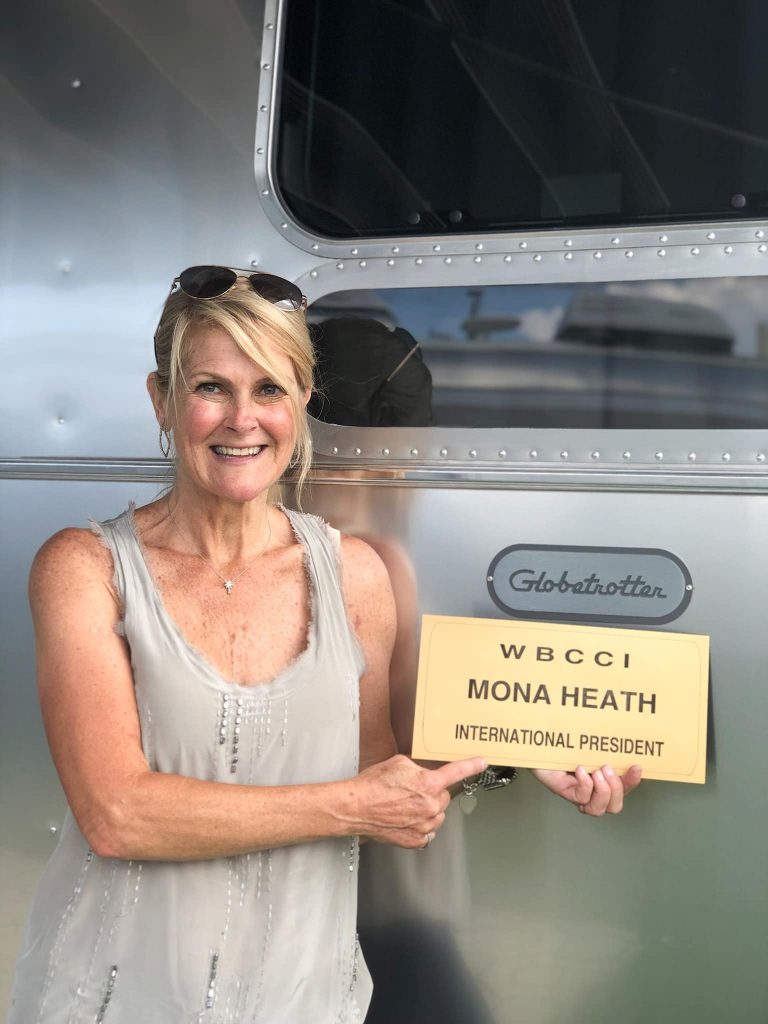 "I didn't know anything about an Airstream club except that the trailer I bought had these red numbers on it," Mona said.
Full of mold, Mona's original trailer was stripped down to the subfloor and rebuilt with mid-century modern furnishings. During the restoration process, Mona spent time going to Airstream rallies without her trailer and she was introduced to the rich heritage and camaraderie.
"I'm going places I never would have seen or been to if I didn't own an Airstream," Mona said. "Being in the club I've met people I can't imagine not being in my life. I just find it a great big family. It's pretty incredible."
One trailer quickly became five. "One for every day of the week," Mona jokes.
"I'd never camped before except in a tent once," Mona said. "I love the independence. Even through I travel by myself I'm never alone."
It's the same moxie, spunk and determination to travel solo across the country that drove Mona to campaign for president of the Wally Byam Airstream Club International.
"It's not been easy, a single woman running for president," Mona said. "I've stepped on toes I didn't intend to."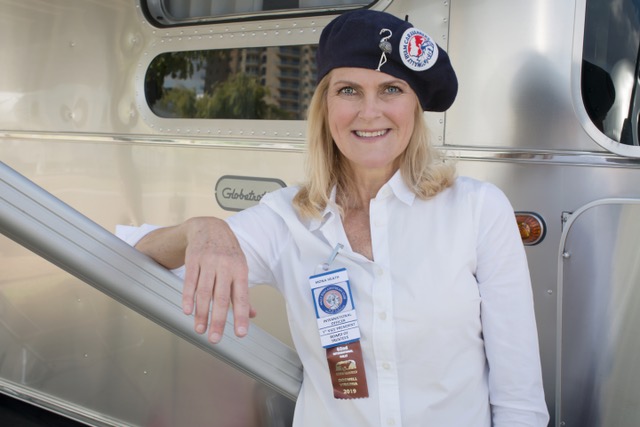 In just a few short months, Mona has implemented many of her ideas. In her previous roles as third, second and first international vice president Mona said, "I spent a lot of time learning and listening and visioning. I like to think I've worked four years toward being a good president."
With a robust professional career that includes work with brands like Nike and Nordstrom, Mona says she believes the Club is a strong brand and she strives to unify the club under one voice.
"If there's one thing I can do for this club it's position the club for success and future growth," Mona said. "I'm very hopeful that our new website and brand voice will attract many people who are Airstream owners in the same emotional way that I was attracted to the club."
In addition to making memories and building life-long friendships, Club members have access to rallies, caravans and special parking access across North America and Europe.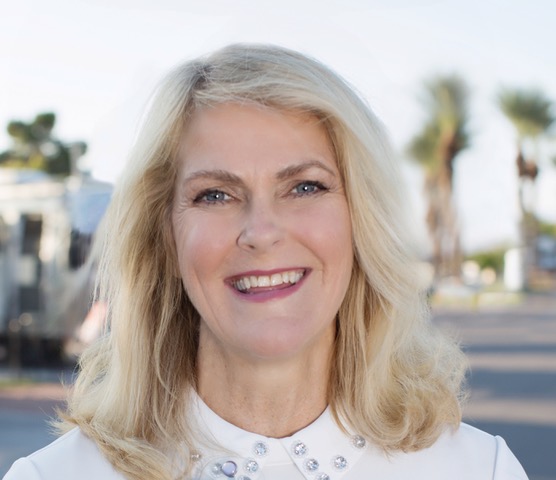 "I think it's important to respect everyone's choices – from what tow vehicle they have, to whether they chose to be married or live an alternative lifestyle," Mona said. "Our club has such a broad cross section and I'd like to see it be even broader."
While Mona understands the significance of becoming the first woman president of the WBCCI, she hopes her legacy stretches beyond simply her gender.
"I hope I'm remembered as a really good president who just happened to be a woman," she says.