Creating a great meal requires more than fresh ingredients and a special recipe. You need a good place to cook – like your Airstream galley, home kitchen, or campfire – and, of course, the right tools. To whip up your next show-stopping supper, try out The Field Skillet from Field Company.
Just like Airstreams, cast iron skillets are resonant symbols of both home and adventure. These distinctive pans hold a special place in minds and hearts of Americans. Whether we remember grandma cooking breakfast for us when we were kids, or camp cooking with mom and dad over an open fire, these beautiful, functional relics evoke so much feeling.
The advantages of cast iron are equally well known; it provides unparalleled sears and flavor, and you can cook anywhere, from the range to the oven to the campfire. Cast-iron stays hot longer, distributes heat more evenly, and lasts longer than any other cookware. That's why cast-iron pans are often passed down through the generations.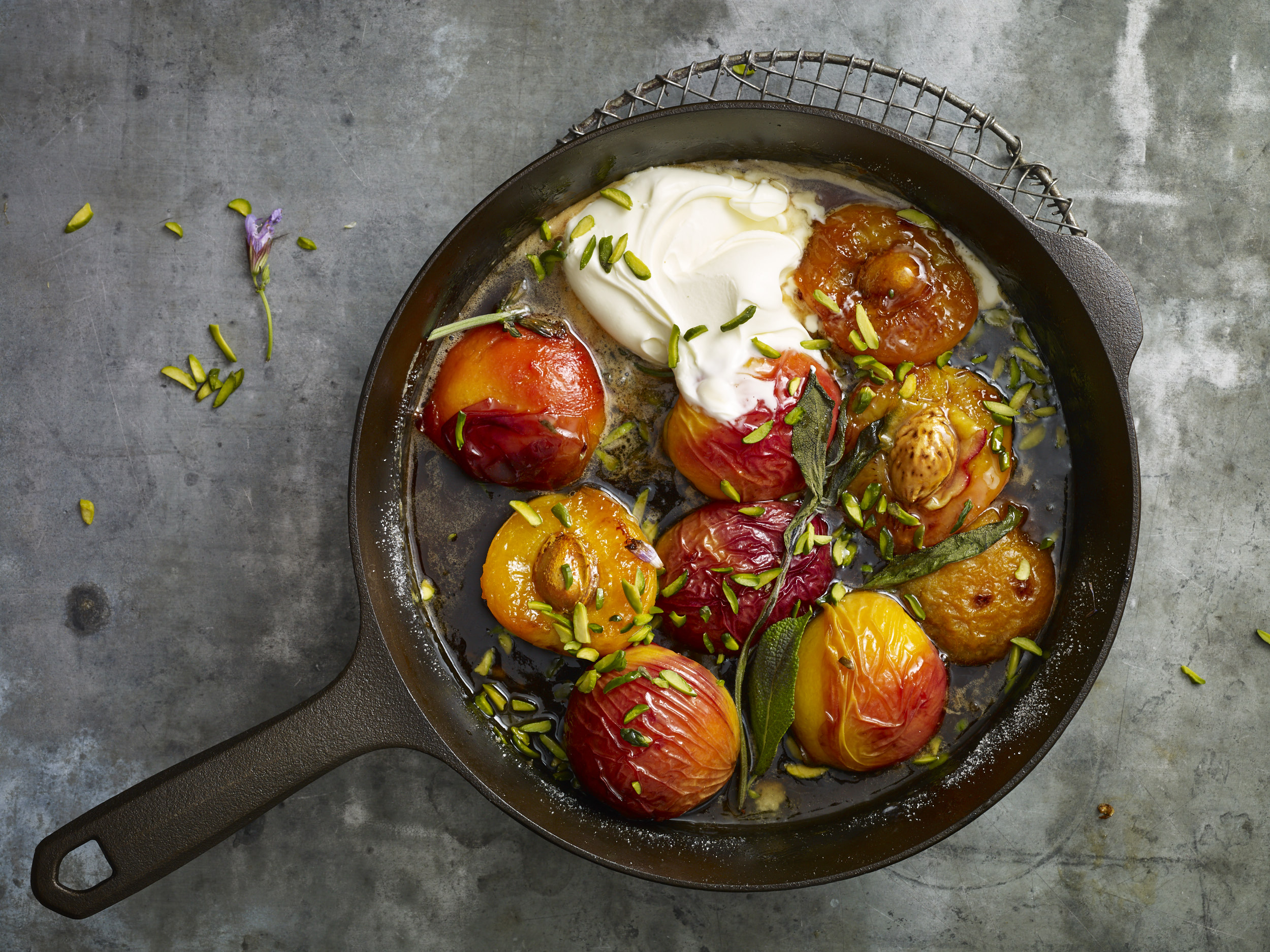 The best sleek, smooth cast iron cookware had been out of production for decades-until the Field Company decided it was time to bring it back.
The Field Skillet marries the best of old and new, taking the traditional benefits of cast-iron cookery and building on those features. The pan is a lighter-weight version of this great American classic, weighing between 25% to 50% less than other cast-iron skillets. The Field Skillet comes to you pre-seasoned, meaning your food won't stick to the bottom. You will use this pan every day for years to come.
With two sizes to choose from, you can find your perfect fit. The No10 has a 9 3⁄4″ cooking surface diameter, measures 2 1⁄8″ high and weighs just 6lbs. The No8 is 8 3⁄4″ in diameter at the cooking surface diameter, measures 2″ high and weighs a mere 4.5lbs.
Field Company got its start when brothers Stephen and Chris Muscarella acted on their passion for improving upon classic products. The company's name pays homage to the brothers' maternal grandmother, from whom they inherited a number of Depression era cast iron pans.
The people at Field Company believe the best tried-and-true products get better with time, better with care, better with skill, and better when experienced with others. Field Company's pans are proudly made in the USA and come with a lifetime warranty.
Airstream searches every corner of the outdoor and camping world to find the coolest gear to feature in the A-List. We often partner with brands and create affiliate relationships for the products featured here.
---