After a day of outdoor exploration, there's something special about a bright, warm campfire next to your Airstream. It brings people together, sparks conversation and can help get supper on the table. Gathering wood has always been the first step in the fire ritual, but things just got a lot easier. With the Campfire Stove from Solo Stove, you get a hot, glowing fire without the hassle.
The Campfire is an efficient, eco-friendly alternative to traditional campfires. This innovative stove creates crackling fires from just about any fuel – wood, leaves, sticks, twigs, and even pine cones.
Because of the patented airflow design, oxygen for the stoves feeds directly into embers below, helping to burn the biofuel faster while allowing spent ash to fall out. The stoves burn not just the fuel, but also the smoke released by that fuel. The result is a hotter fire with significantly less smoke.
Compared to traditional campfires, the Campfire leaves a much smaller environmental footprint. Every bit of biomass burns during the process, leaving only a little pile of ash when it's time to pack up and go. A heat shield under the stove prevents the ground from scorching.
With the Campfire, cooking and entertaining for a small group is easy. Use your own cookware, or pair it with the Solo Stove 2 Pot Set to get dinner going. A portable mainstay, the Campfire stove is 9.25 inches high and 7 inches in diameter, made of durable 304 stainless steel and weighs in at a mere 2.2 lbs.
For a crowd, there's the Solo Stove Bonfire. At home or on the road, you can enjoy Solo Stove's same patented technology in this minimalist fire pit that will become a mainstay for all your outdoor gatherings. Like it's smaller counterparts, the Bonfire produces low smoke, a complete burn and little ash. So, cleanup is easy and you won't smell like a campfire at the end of the night. Just load with logs, larger sticks or woody debris and enjoy the clean, beautiful flames.
Individual travelers and smaller groups can get the same efficient campfire using either the Solo Stove Lite or Titan. The Lite stove is ultralight and runs on just a handful of twigs. The Titan is the happy medium between the Lite and the Campfire, and can cook for between two and four people.
Fort Worth-based Solo Stove designs and manufactures their patented camp stoves for bushcraft adventurers, solo hikers and casual family campers alike.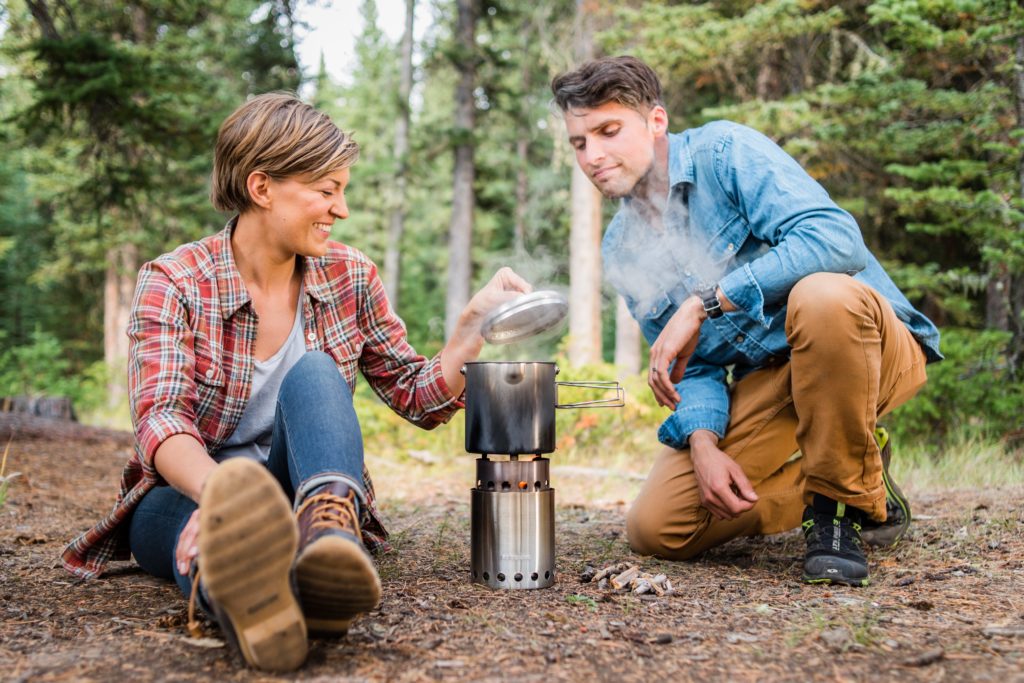 Airstream searches every corner of the outdoor world to find the coolest gear to feature in Airstream's A-List. When we find cool products, we like to showcase them here and often create affiliate relationships. Airstream may get a commission and benefit financially by items purchased through the A-List.
---