As Airstreamers, we are as varied as the vistas we discover during our travels, yet we share some of the same core values. Perhaps most common is a love of the outdoors and a deep appreciation for nature and all its bounty.
The folks at The Flowered Life are part of our tribe, too. This company sees the value in doing things naturally and holds itself to the highest environmental standards. The result is a line of products that keep your body and mind happy.
Flowered Life balms and salves are eco-friendly and straight from the heart – they use organic, herbal ingredients, cruelty-free testing and lots of love. Simplicity, effectiveness and nature are the taproots from which these little labors of love spring.
Try their Peppermint Every Day Balm, a luscious blend of natural oils, essential oils and vitamins. This soothing balm is perfect for your lips and can be used on other areas of the body, too. Organic Comfrey lends powerful and healing properties to this balm, making it useful for treating skin irritations, minor burns and bruises, and a catalyst for skin cell production.
Prefer something a little earthier? There's the Tea Tree Every Day Balm, with the rich antibacterial properties of Calendula. Employing this powerful herb makes this balm a go-to for treating slow-healing cuts and for stimulating the production of collagen at wound sites. Calendula also can help reduce scarring and soothe rashes, eczema and sunburns.
For even more nourishment, there's Soul Salve. This is the end all, be all of salves; use it on anything from dry hands to insect bites to psoriasis and scars. Crafted from a variety of organic oils, shea butter and essential oils, Soul Salve is chock-full of natural antioxidants, Vitamin E, saturated fats and Vitamin A.
No matter which balm or salve you choose, don't relegate it to your bedside table. These products are meant to be used outdoors, for the all the scrapes and scratches adventurers accumulate on their travels. Drop a salve or two in your backpack or add one to your first aid kit.
The Flowered Life's mission is to bring people back to a simpler way of doing things. They are committed to doing things naturally, and believe less is more and the more love the better! From herbal ingredients to eco-friendly packaging to never testing products on animals, The Flowered Life provides mindful products for mindful wanderers.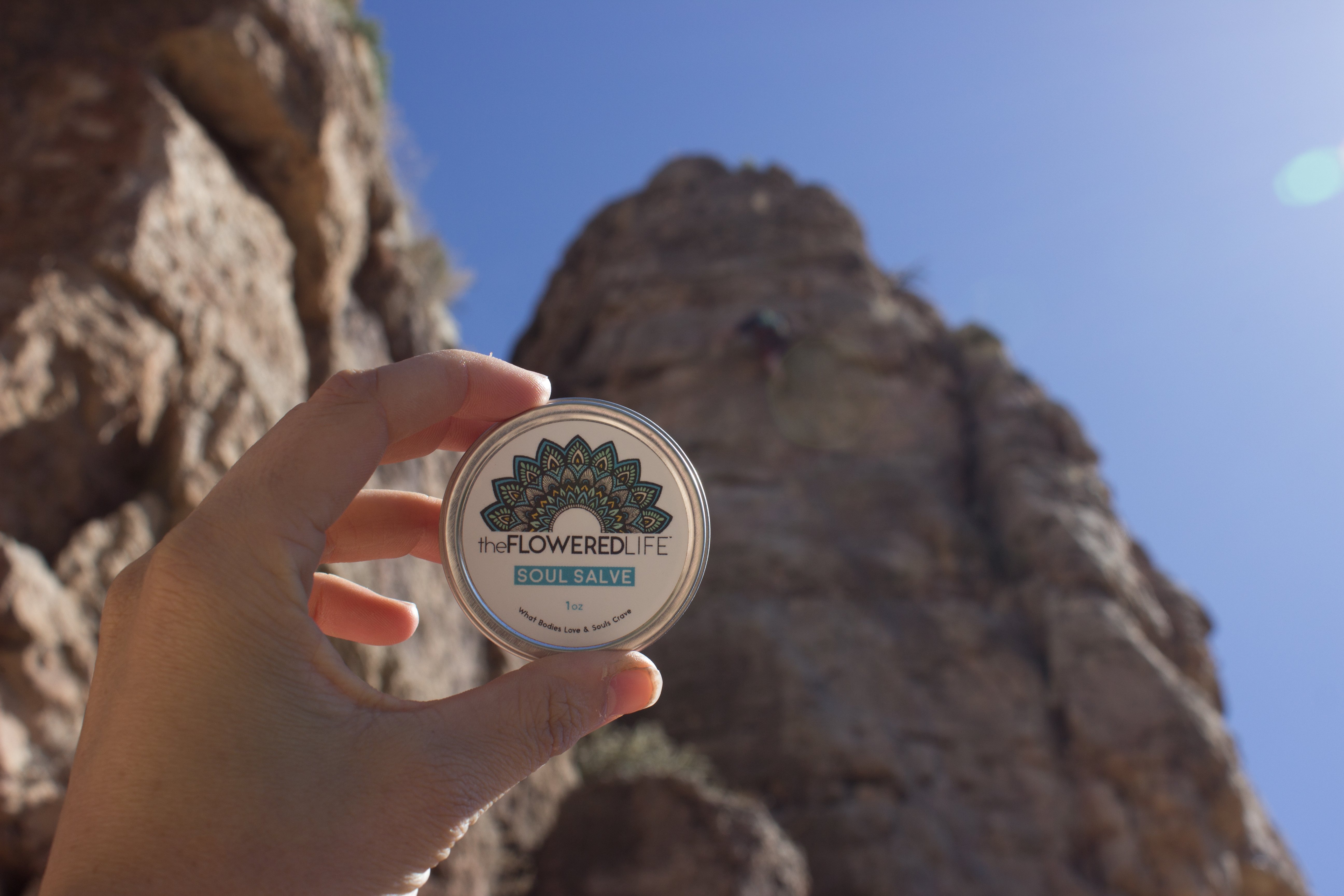 Airstream searches every corner of the outdoor and camping world to find the coolest gear to feature in the A-List. We often partner with brands and create affiliate relationships for the products featured here.
---