While every Airstream travel trailer and touring coach is built from the ground up in Jackson Center, Ohio, Airstream regularly partners with a number of industry leaders to supply appliances, electronics, fixtures, and window treatments. The work of these third-party suppliers adds functionality and style to every Airstream product, and we source suppliers who value the same quality and craftsmanship that Airstream delivers. We regularly feature the stories behind these suppliers in a series we call Partners in Craftsmanship.
For years, Airstream has partnered with Oceanair to design and manufacture the blinds and window treatments that adorn many of the windows in our travel trailers and touring coaches. This U.K.-based manufacturer of top-of-the-line blinds, shades, and soft goods is a leading supplier of shading solutions for boats, yachts, and recreational vehicles, as well as commercial and luxury property. They design durable products that withstand the rigors of the ocean-going environment, while remaining elegant and functional for years.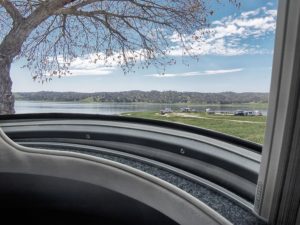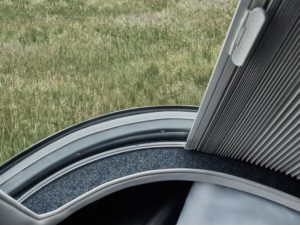 In short, Oceanair's reputation for developing creative solutions in a variety of situations made them the perfect partner to equip some of Airstream's growing line of travel trailers and touring coaches.
One of Oceanair's most ingenious designs is featured in Airstream's 30- and 33-foot Classic travel trailers. A simple curtain wouldn't work for the Classic's curvilinear, panoramic windows, so Oceanair collaborated with the Airstream design team to create a custom solution: a rail system which allows the vertical shade to slide shut around each window's gentle curvature.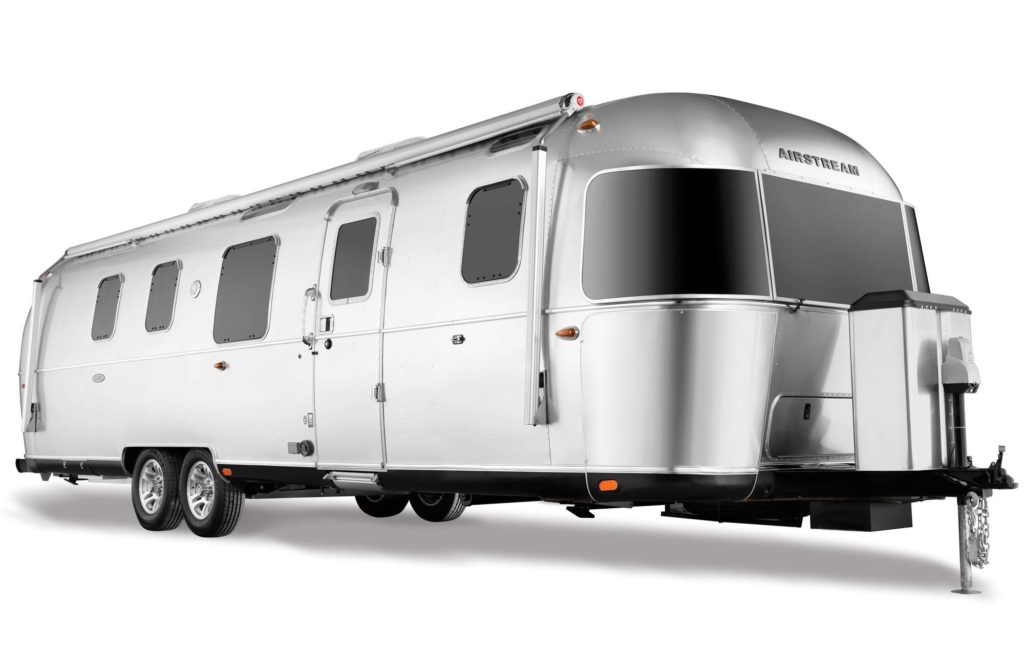 Airstream's Tommy Bahama lines of Interstate touring coaches and travel trailers all feature island-inspired window treatments designed by Oceanair. The Tommy Bahama Interstate has powered wooden slat blinds that complement the beach vibe. In the Tommy Bahama Special Edition Travel Trailer, Airstream and Oceanair again teamed up to deliver slatted wooden blinds, this time with a cordless tension system. The blinds stay put at any position, and the cordless feature is both stylish and safe, as there are no dangling cords.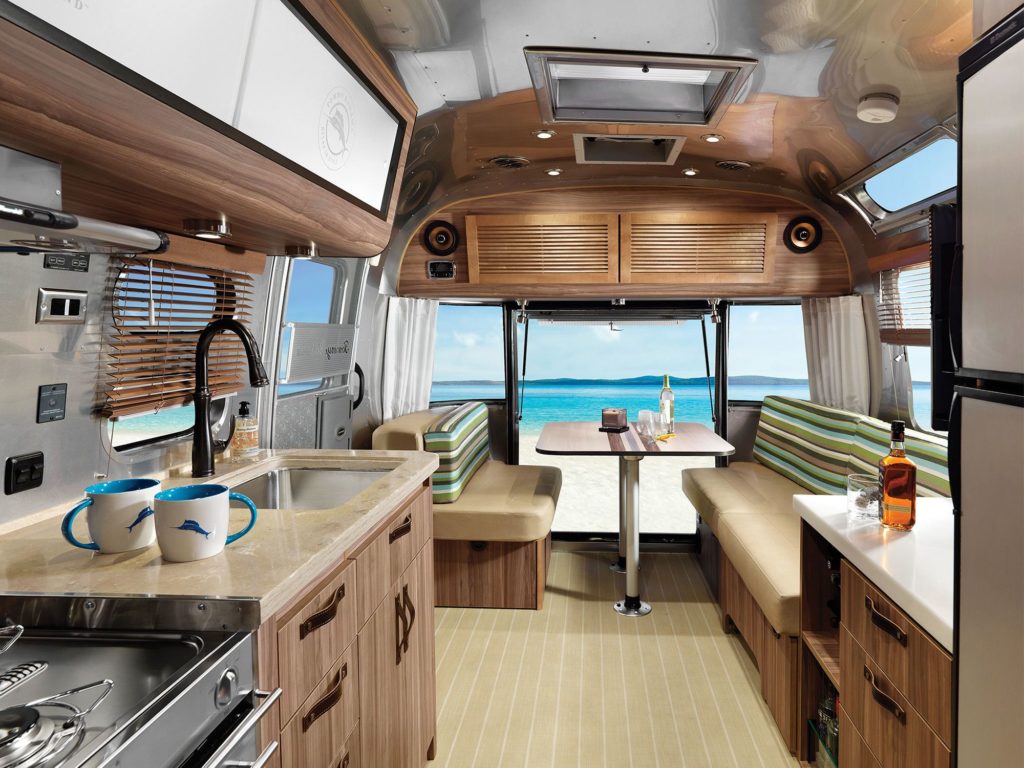 Oceanair window treatments also bring an elegant European style to Airstream's Globetrotter travel trailer.
Above all else, Airstream's partnership with Oceanair means that many of the blinds and window treatments used in our travel trailers and touring coaches are perfect for the typical jostling that occurs when traveling down the highway. Oceanair's ability to create custom solutions means their window treatments will last for generations and complement Airstream's iconic design.