Her Way and the Highway is an email series celebrating the vibrant community of Airstreaming women. Featuring inspirational stories, road-tested recommendations, and expert advice from women who hitch up and hit the road, Her Way and the Highway comes straight to your inbox every week.
"Don't let the probability of tough times scare you from setting out on a trip of your own. Obstacles are inevitable, but overcoming adversities has been one of the most memorable parts of my trip." – Laura Austin 
Are you considering trying out RVing as a solo female? Are you a seasoned female traveler with miles under your tow vehicle's wheels? No matter how much experience you have traveling solo, the idea of hitting the road alone can be daunting – especially for women.
"There's so much to think about."
"Is it safe?"
"Am I strong enough to do everything on my own?"
Our minds are wired to come up with the worst-case scenarios. It's easy to come up with a million excuses of why this is a terrible idea … and yet, you spend all your time dreaming about the beautiful places you see online. You follow every solo female influencer on social media. You spend hours researching types of Airstreams and watch YouTube videos explaining in detail how to back up a trailer. You know you want to get out there. But for many women, there are barriers that keep them from taking the plunge.
Choosing to RV as a solo female is scary – but it's also liberating. You get out there and you meet other women doing the same thing, and you quickly learn that every woman has her own reason and her own way of making it work.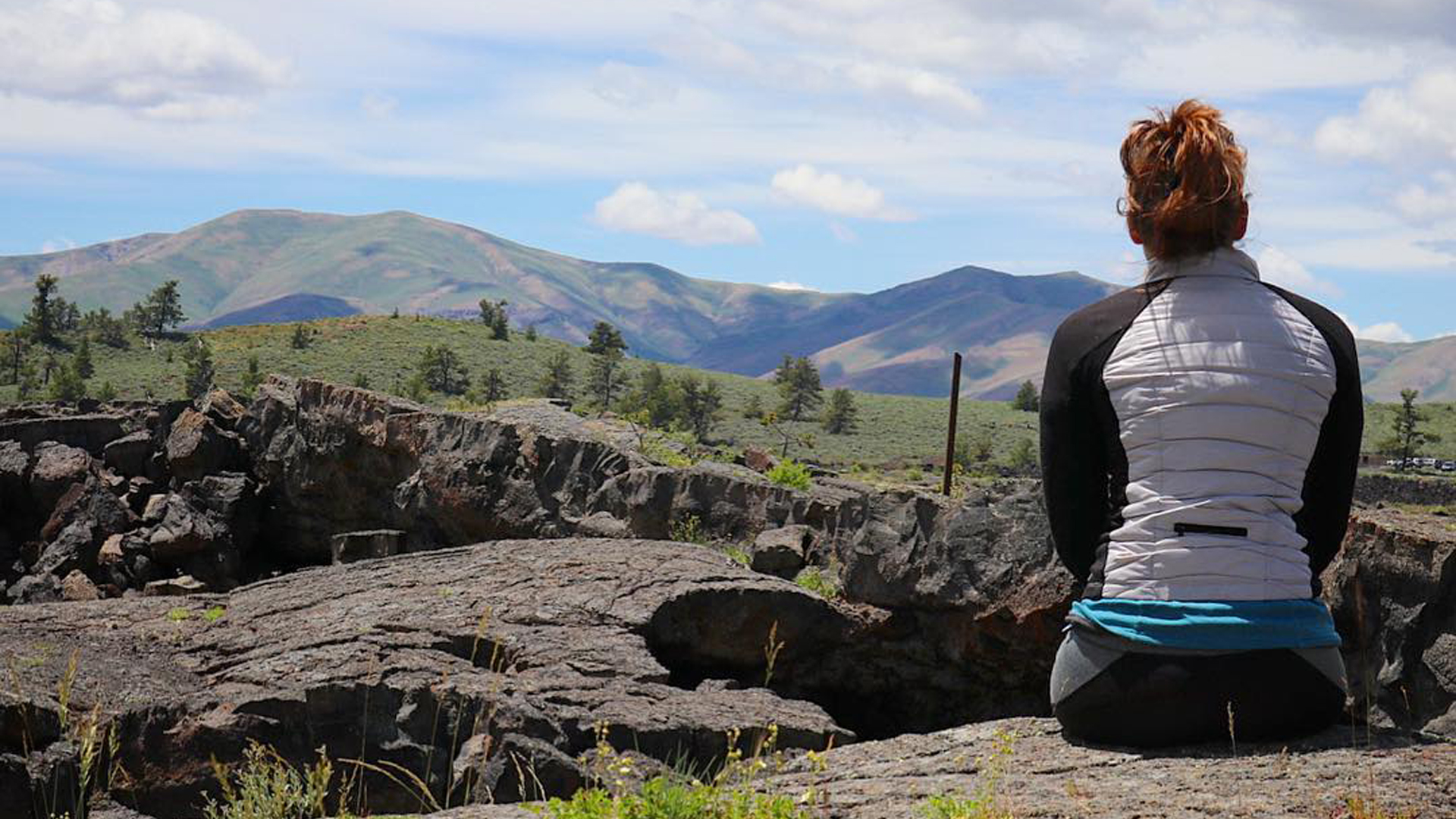 Embrace What's Beyond Your Comfort Zone
Build Resilience
Facing your fears and stepping outside your comfort zone makes you more resilient. The more comfortable you are at taking risks and doing things that scare you, the less anxious you become about the unknown.
Step Into the Unknown
RVing solo forces many women out of their comfort zone. The unexpected is around every corner, and you learn to let go and get into a flow. You just can't plan for everything – in RVing and in life.
Cultivate Confidence
Learning to take care of yourself, haul your travel trailer, drive your touring coach, problem-solve, and get yourself out of tricky situations builds an amazing amount of confidence. There is nothing quite as rewarding as working hard and struggling to do something you never thought you could.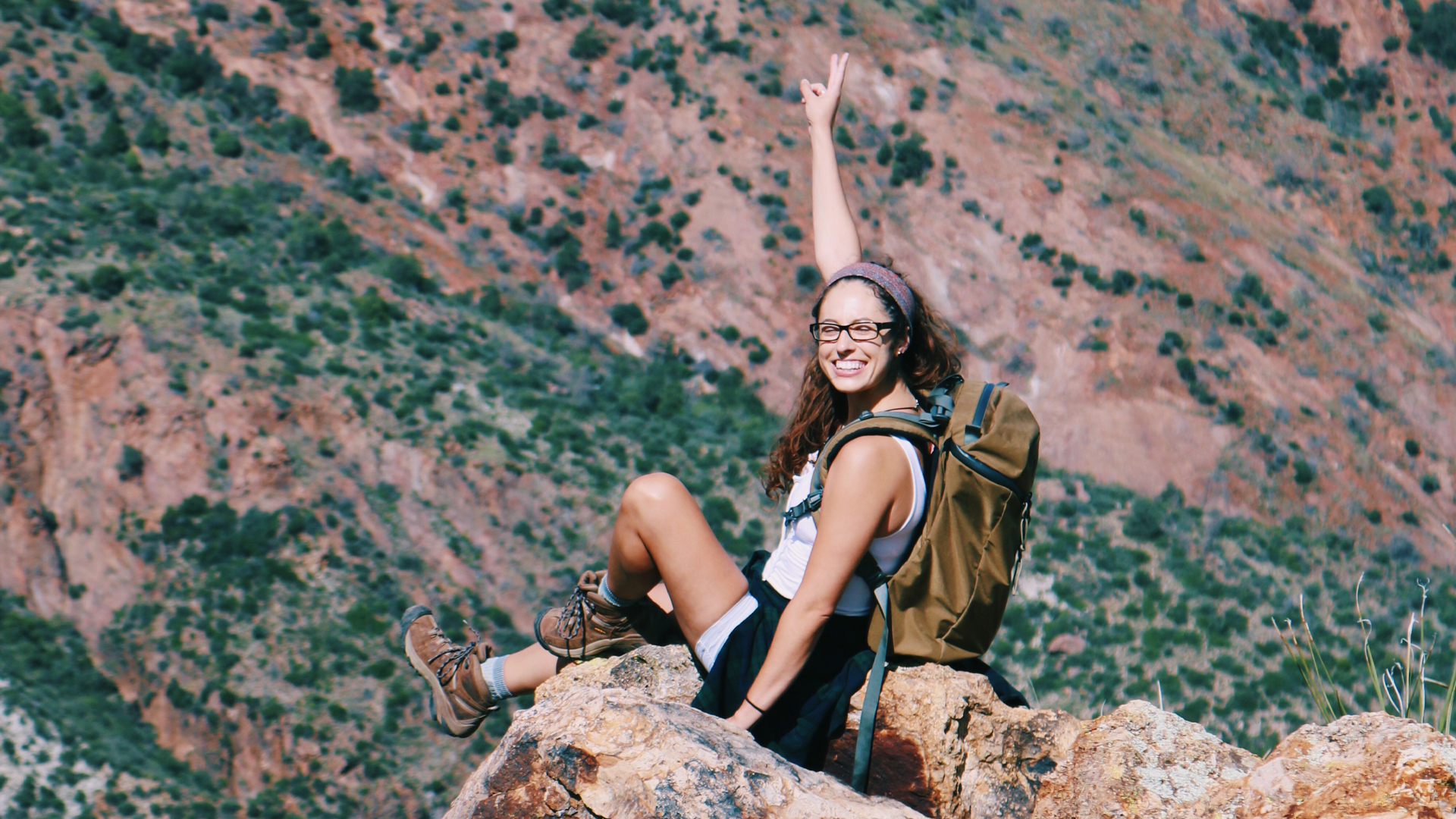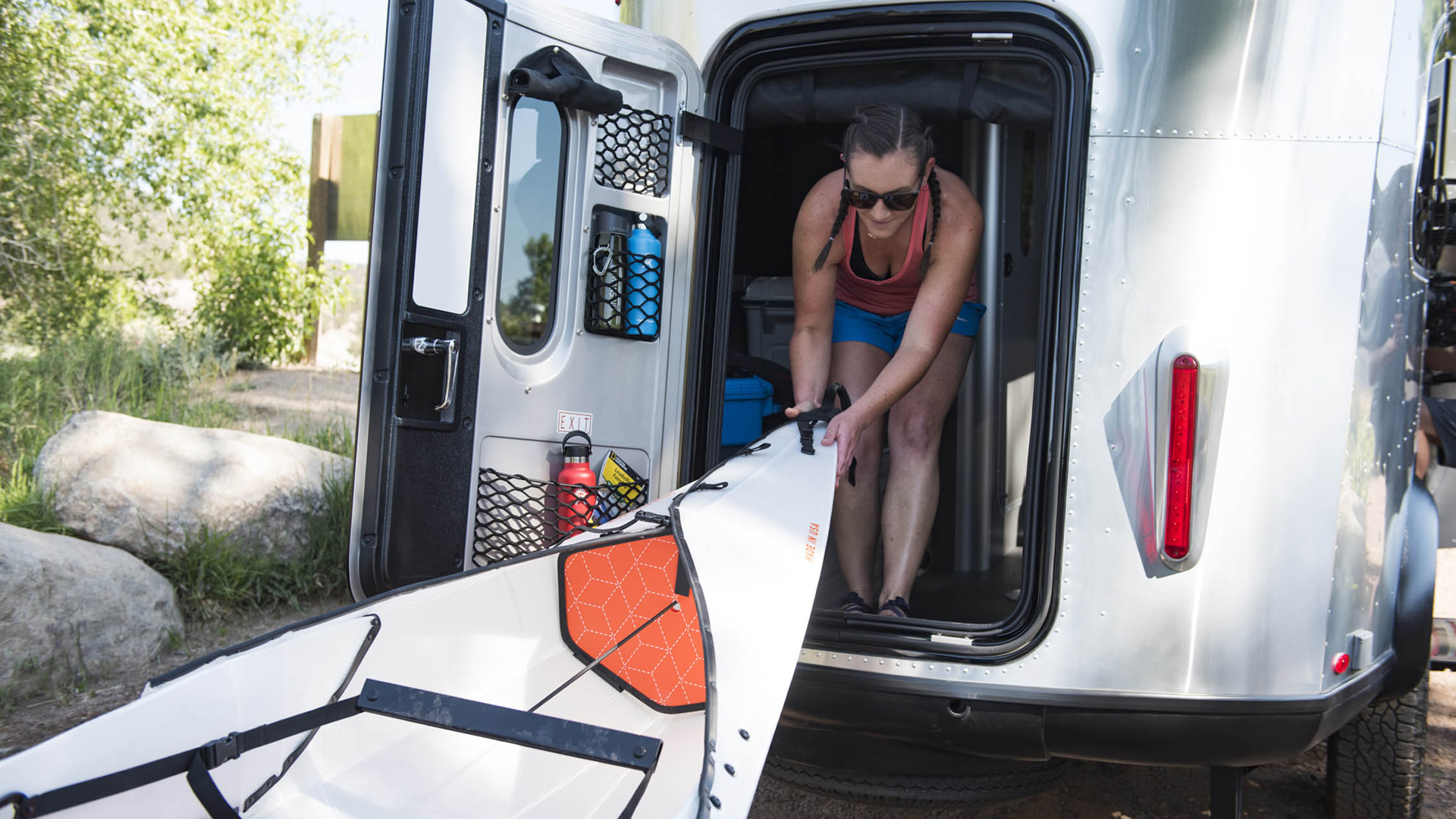 Fight the Feeling of Being Overwhelmed
Learn and Grow
You are capable of more than you ever thought possible. But thinking of a problem as a whole instead of as the sum of its parts leads to feeling overwhelmed. Manage your fear with knowledge, practice, and planning.
Break Big Tasks Down
Don't think you have to learn everything about your RV. Instead, first learn how to hitch. Then, focus on learning how to pull your travel trailer down the road. And so on.
Practice the Things that Give You the Most Anxiety
If you are especially worried about where you will stay, plan out your trip and make reservations ahead of time. If descending steep grades makes you nervous, practice on smaller hills first. Research techniques and ask others for help and guidance. Everyone started somewhere, and everyone will have an opinion on ways to overcome your fear.
Develop a Support System
This can be friends and family that cheer you on, help with any projects, and keep track of you while you are on the road. It can also be a band of strangers. It could be an intrepid group of likeminded Airstreamers like you'll find in the Airstream Club International. There are so many resources online where people share the highs and lows and offer advice, guidance and help. AirForums and Airstream Addicts are two of many great resources that are just a click away.
Enjoy Every Step Along the Way
Choosing to RV alone as a female is an amazing experience. You are capable of more than you could ever imagine. Let go of resistance and enjoy the process. Learning the ropes of life on the road is a journey. Savor it.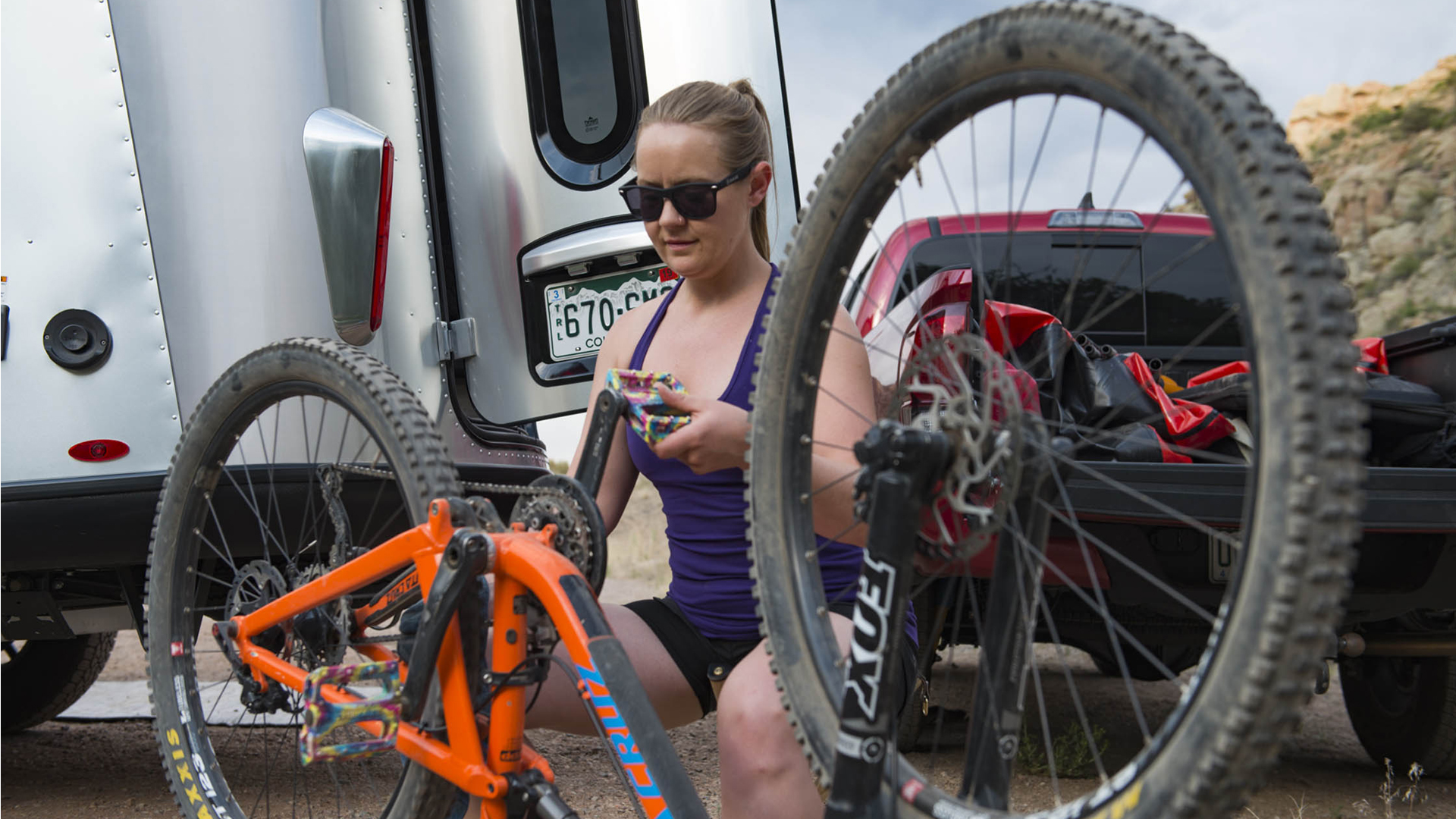 Stay Safe
It's a dire picture that's often painted, where the world seems a dangerous place for women. While precautions are always important, for most women, hitting the road on their own opens their eyes to the beauty of humanity. Most people want to help – especially Airstreamers. That being said, common sense goes a long way, and there are many precautions women can take to minimize risk.
Take a Self-Defense Course
There is nothing quite as empowering as seeing how strong and capable you really are. Learning how to defend yourself makes you less vulnerable.
Use Common Sense
Avoid situations that are obviously dangerous. If a road turns into soft sand or giant mud holes, turn around before you get stuck. Learn to watch the weather, and have a plan of action in case of a storm.
Take Precautions
Lock your doors at night. Secure any valuable items that are outside your camper – generator, bicycle, kayaks, etc. If you are camping in a parking lot or rest area, park under a light in view of a security camera. Let someone know where you are at all times.
Have a Plan
If you or your rig is targeted, you need to have a plan of action. Panic buttons, horns, and other security alarms are all great ways to bring attention to you and scare away intruders. If you choose to carry mace or another self-defense item, make sure you are comfortable using it.
Use Decoys
Sometimes just feeling safe can go a long way. Some women like to use clever decoys to make it appear they aren't traveling alone. Some leave an extra pair of boots in a different size outside the door or set out two camp chairs under the awning.
Travel With a Dog
This is a big decision that shouldn't be taken lightly, especially if you don't already own a dog. Dogs can provide a lot of joy and security, but they do add an extra element of planning. You will need to stick to dog-friendly places, and make sure your camper is a comfortable temperature for your dog if you need to leave them unattended. That being said, dogs can be wonderful travel companions. Who doesn't want to travel with their best friend?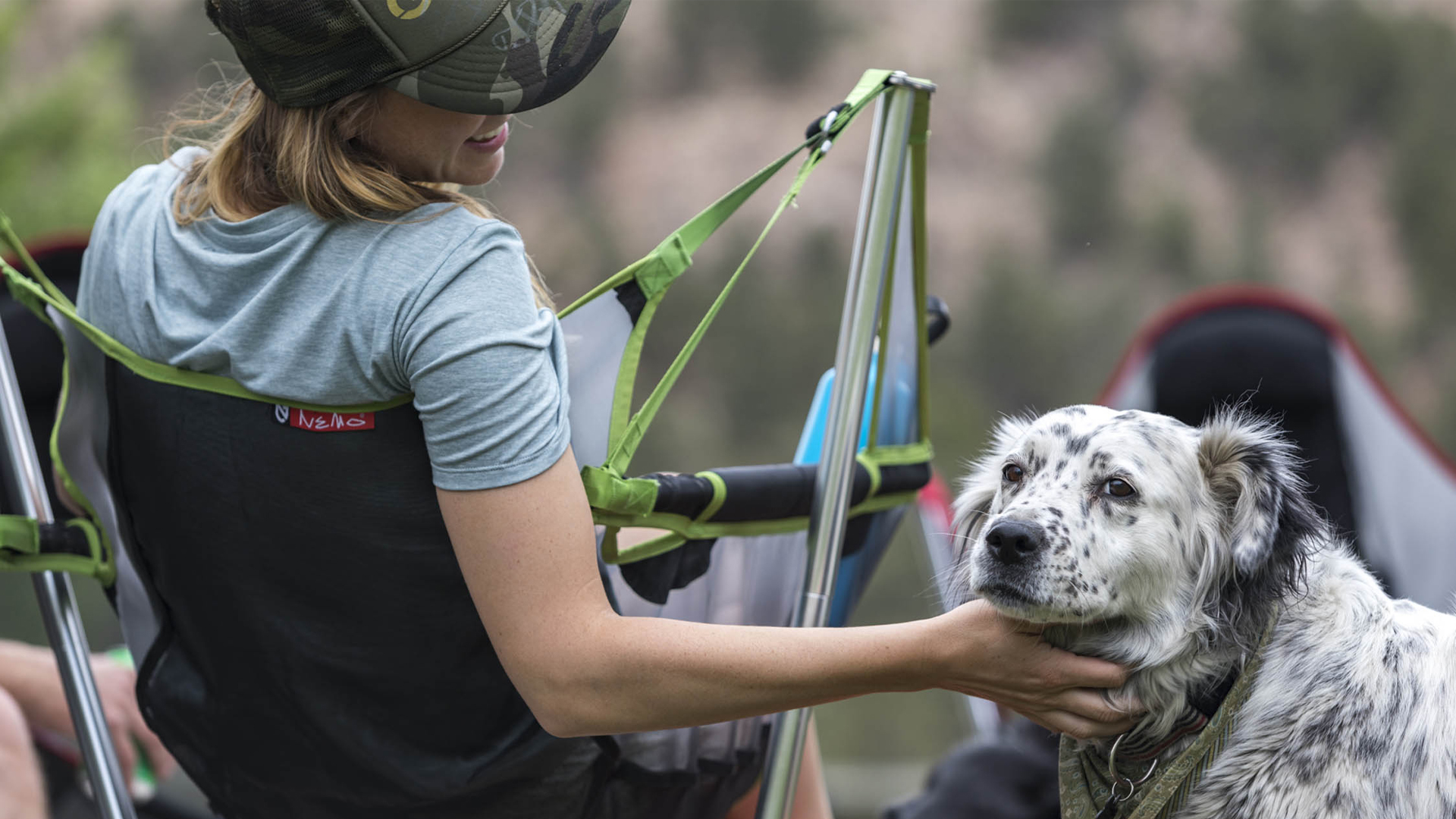 Overcome Loneliness
After concerns about safety always come concerns about loneliness. But many solo women RVers actually find they feel more connected on the road. You meet other interesting travelers, and you have the freedom to go anywhere and caravan with new friends.
Find Community
There are a lot of ways to connect while traveling. If you are staying in an area for a while, join a local group with the same interests – hiking, kayaking, touring, etc. Join Facebook groups and meetup with members. You can even join up and travel with other RVers.
Workamp
Workamping is a way to work or volunteer while on the road. Most workamping positions compensate workers with a free place to camp, money, or both. It's a great way to make friends and reduce the cost of RVing.
Volunteer
Volunteering allows you to give back and stand behind causes you are passionate about. Volunteer work is often fulfilling, and you can usually make friends while participating. And – bonus – you can be confident they'll share at least one passion with you!
Visit Family and Friends
RVing gives you the freedom to travel wherever you like. So why not visit the people you love? Go on a trip to revisit old friends, cousins you haven't seen in ages, or long lost acquaintances. The best part is that you have the comfort of your own space while you visit.
Stay Busy
The worst thing you can do when you're feeling lonely is to wallow in your loneliness. Find ways to stay busy. Make camp by collecting firewood, cleaning your camper, setting up your campsite, or prepping meals. Down time is a great time to learn new skills or read a book.
Go for a Walk
There is nothing as soothing as a good walk, especially in nature. When you're feeling lonely, take a walk around camp or find a nearby park to visit. Fresh air and movement do a lot for a person.
Be Open to Making New Friends
The Airstream world is a vast community, full of women who share your passion for travel. You may find that conversations with strangers are easier than ever under the Airstream awning. Campfires, travel stories, cold drinks, and warm meals are powerful uniting forces – but the experience you share with other women out on the road is the most powerful uniter there is. Don't let fears hold you back: Solo Airstreaming as a woman will help you gain confidence, make new friends, and grow as an individual.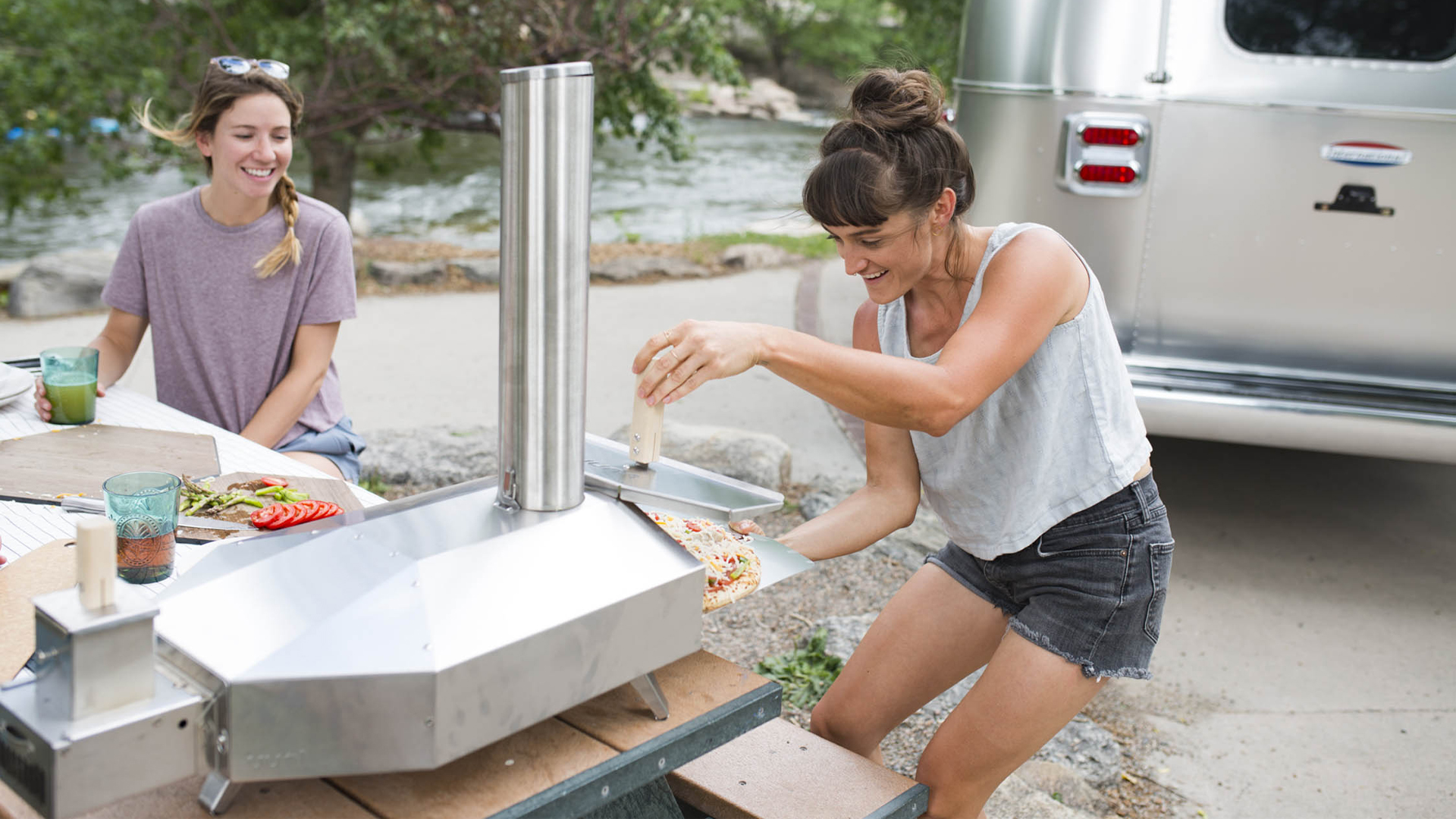 Want more stories of incredible women who Airstream?