Airstream's long-standing history of motorhome production began nearly five decades ago with the 1974 introduction of the Argosy Motorhome. Today, iconic Airstream design and legendary engineering come together in our Class B and Class B+ RVs including the Atlas, Interstate, and Rangeline product lines. Let's take a look back at how Airstream became a leader in touring coach production with a look back through the timeline of motorized units through the years.
A/van
Before there could be a "B van" there had to be an "A van." In 1973, as the United States faced an oil crisis resulting in fuel shortages and steep gas prices, Airstream set out to find potential markets with a need for high-quality aluminum products to offset a loss in sales. In response, the company introduced an all-aluminum, heavy-duty utility van called the A/van.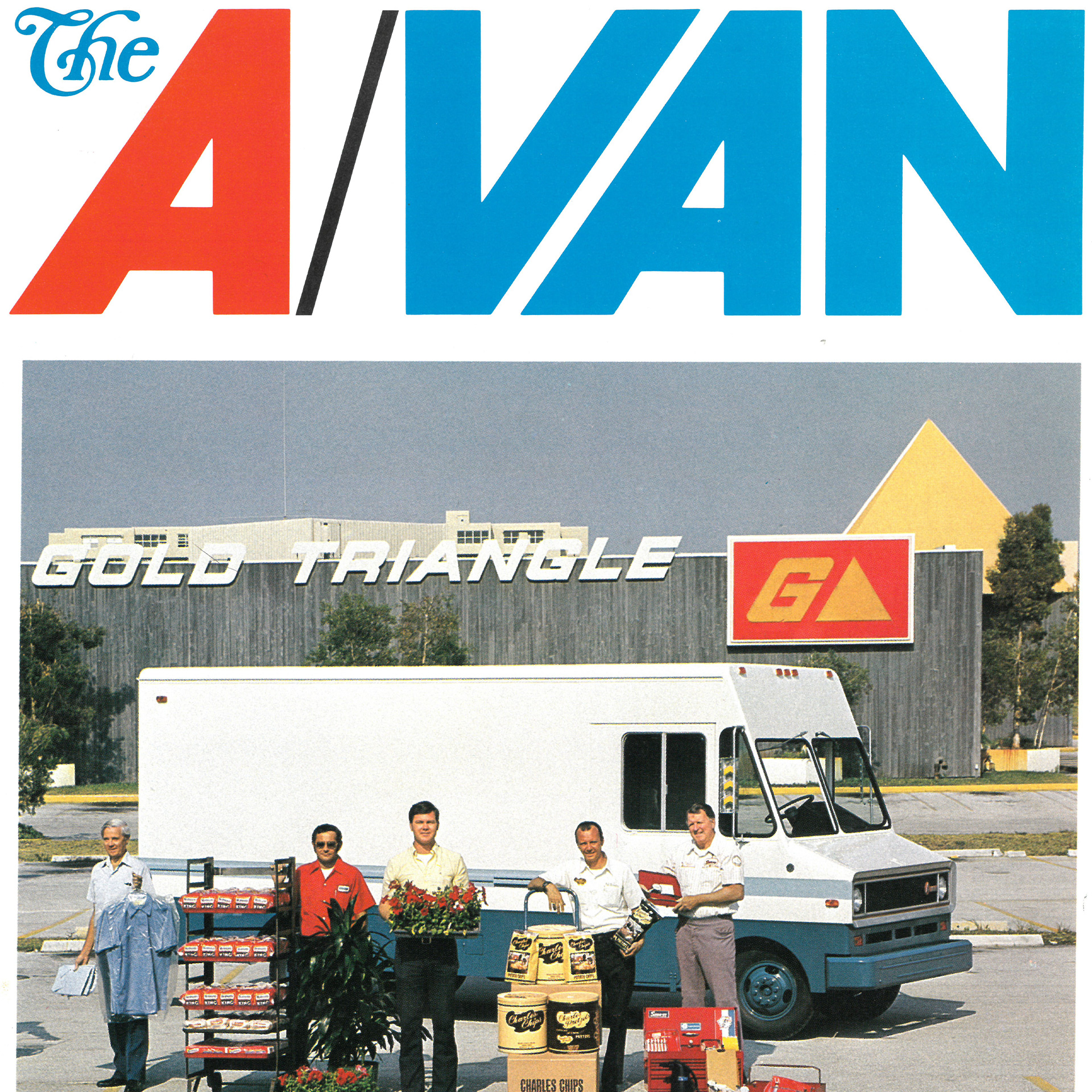 This product was marketed at industries including bread companies, dry cleaners, florists, and the postal service. A unique chapter in Airstream's history, the A/van showcased Airstream's spirit of determination and innovation during trying times and paved the way for a long history of van production.
B-190
In the late 1980s, Airstream began development on its first small Class B motorhome called the B-190 built on a Ford chassis. Unlike Class A motorhomes which are typically built using a commercial bus or truck chassis, Class B motorhomes are built using automotive vans or panel trucks. Due to their smaller size, they can easily maneuver into parking spaces, back into sites at the campground, or travel off the beaten path. A precursor to today's Interstate, Atlas, and Rangeline Touring Coaches, the Airstream B-190 was the company's first foray into Class B RVs and offered a compact travel experience with Airstream quality inside.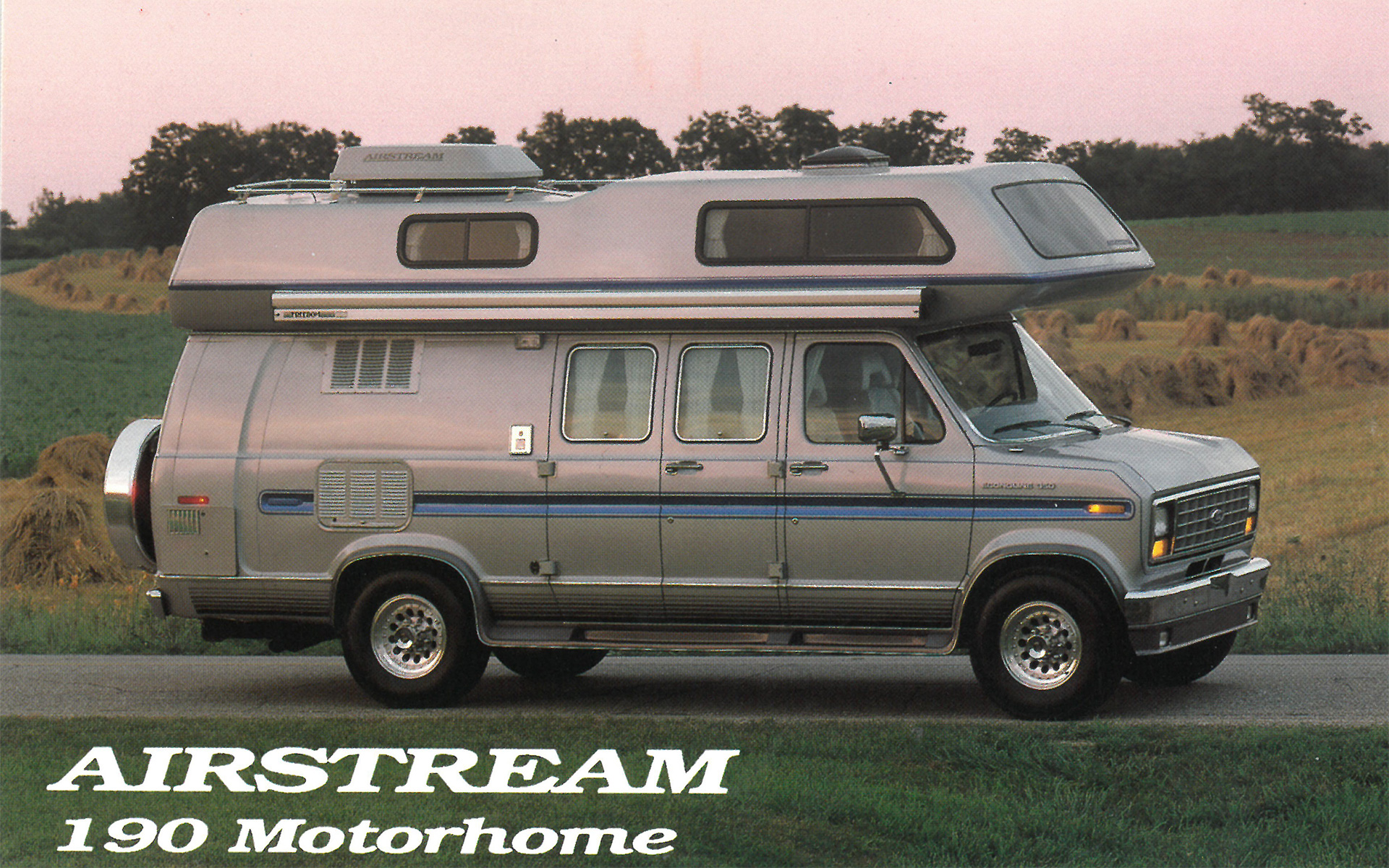 Interstate
First introduced in 2004, the Interstate Touring Coach ushered in the modern era of Airstream Class B RVs. In 2011 Airstream began its partnership with Mercedes-Benz on the Interstate Touring Coach. The partnership was the perfect match, with Mercedes-Benz power, performance, and safety blended with Airstream's lasting quality and handmade craftsmanship. Built on a Sprinter van chassis with capacity to seat several people, the Interstate offers all the conveniences you need – like a bathroom and kitchen – on the journey to your next destination.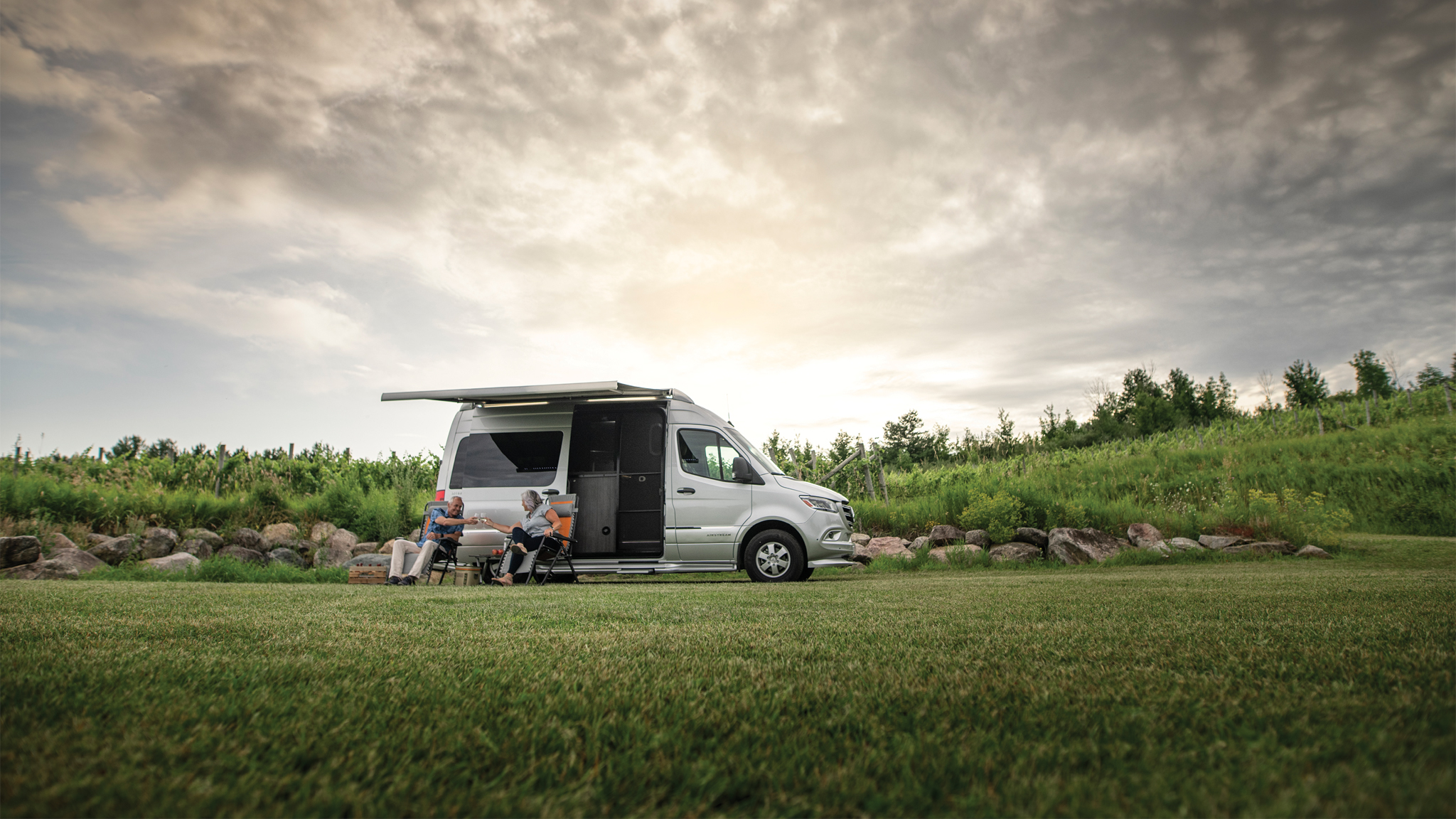 Westfalia
In 2005 and 2006, Airstream imported the Westfalia "James Cook" van from Europe, upfitted it to US standards, and named it the Airstream Westfalia. Only 192 were imported, making it one of the most highly-sought-after Airstream models today.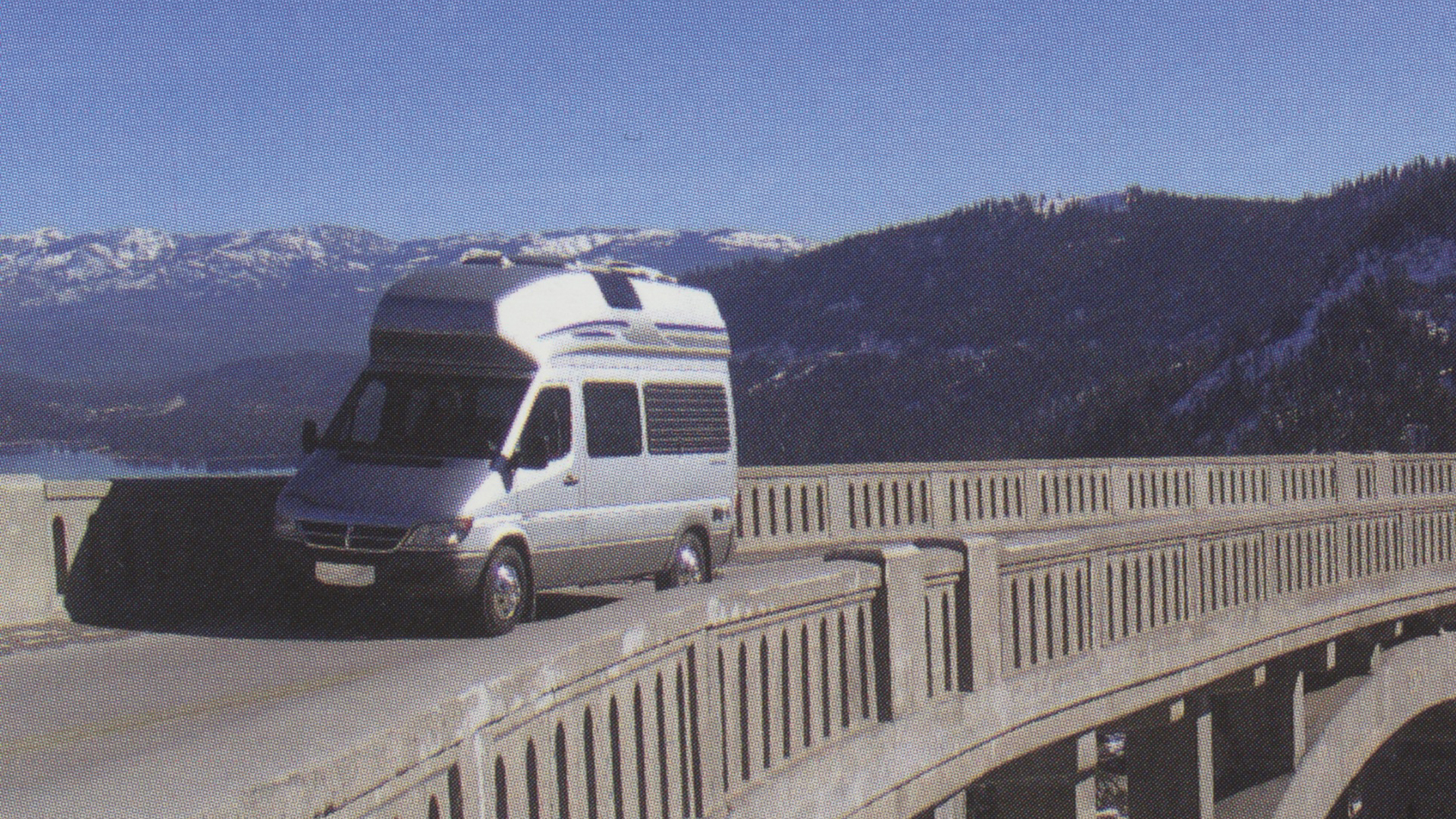 The Dodge Sprinter Westfalia by Airstream was just over 18 feet in length, with a bright and inviting interior artfully laid out on different levels for a spacious look and feel. Featuring a unique roof bed, the motorized Westfalia touted the latest vehicle technology from Dodge and Mercedes-Benz. Its outstanding reliability and exemplary safety features would become the hallmark of Airstream touring coaches to come.
Avenue and Parkway
Introduced in model year 2006 as an economical answer to your traveling needs, the 22' Parkway Touring Coach featured a kitchen and bath, full interior headroom, and spacious sleeping area.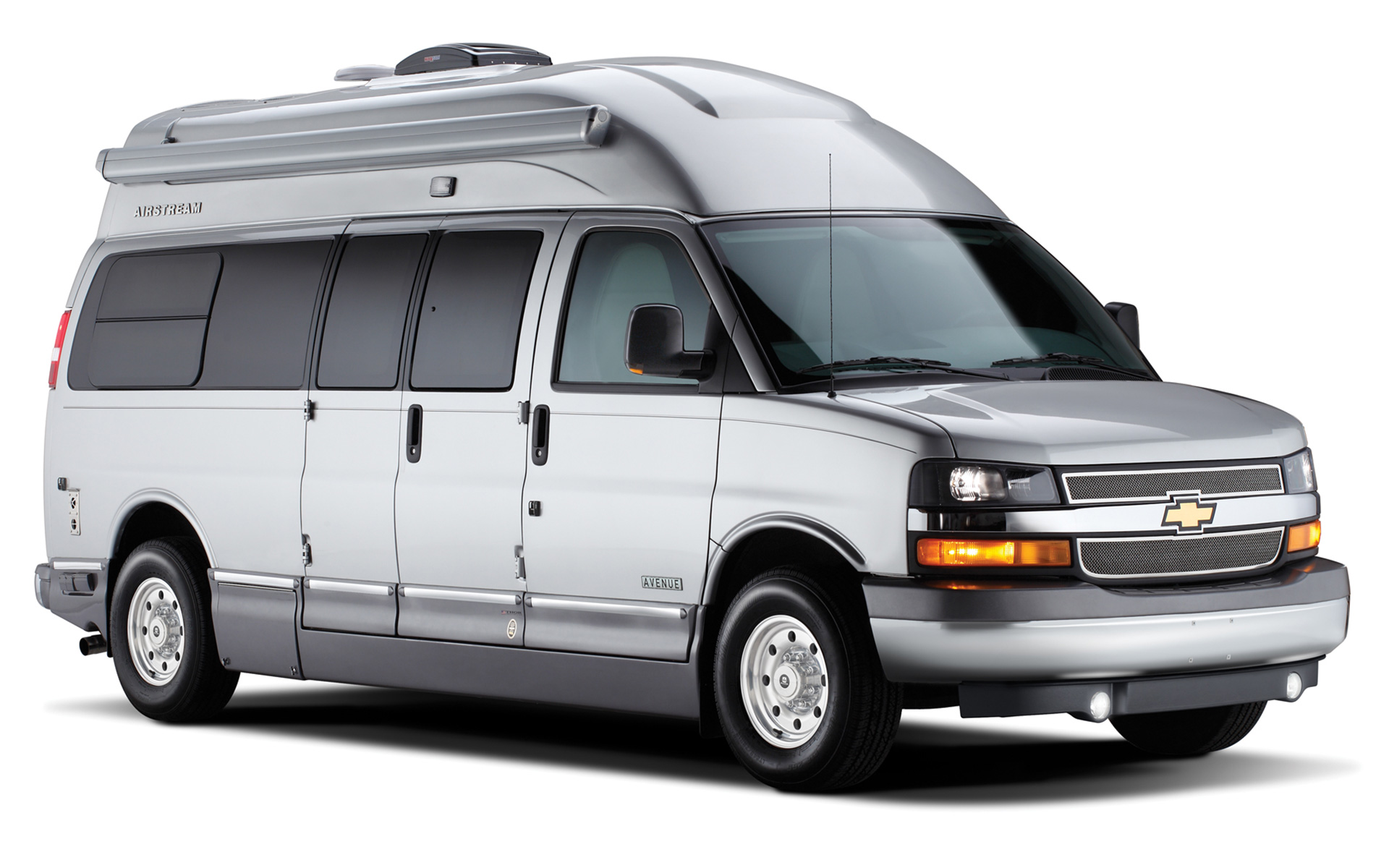 Introduced in model year 2011 on a Chevy 3500 Series Express chassis, the Airstream Avenue offered Ultraleather seating for seven, stainless steel appliances, and a kitchen, bathroom, and lounge area.
Autobahn
In 2014 Airstream introduced the Autobahn: a touring coach that was perfectly suited for transporting business clients to a meeting or friends to a tailgate. With seating for eight, the Autobahn featured roomy seating, individual tables, and an onboard television.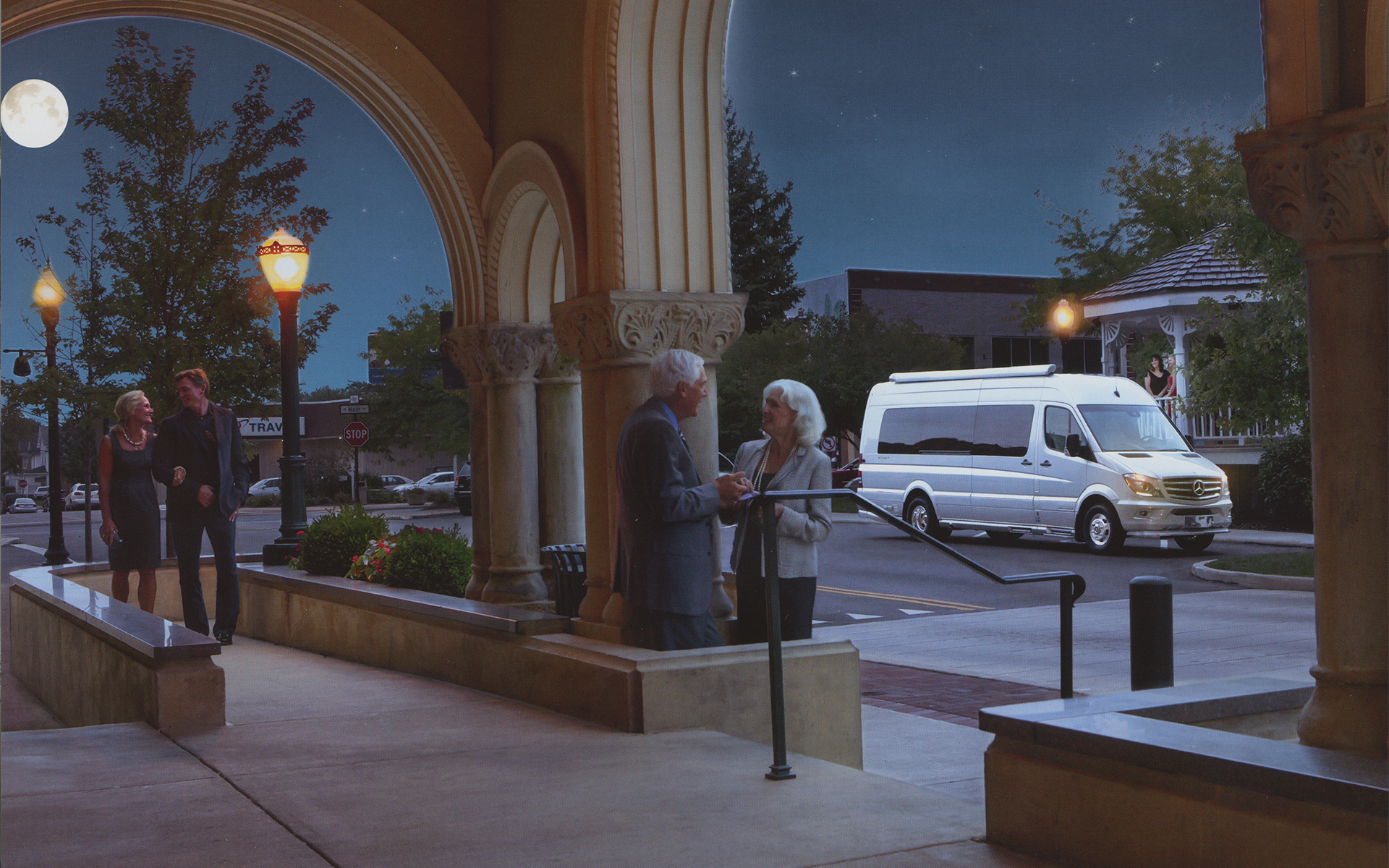 Atlas
In model year 2018, Airstream introduced the most luxurious touring coach to date – the Airstream Atlas. The Airstream Atlas is built on the award-winning Mercedes-Benz cut-away chassis and boasts every advanced performance, luxury and safety option available.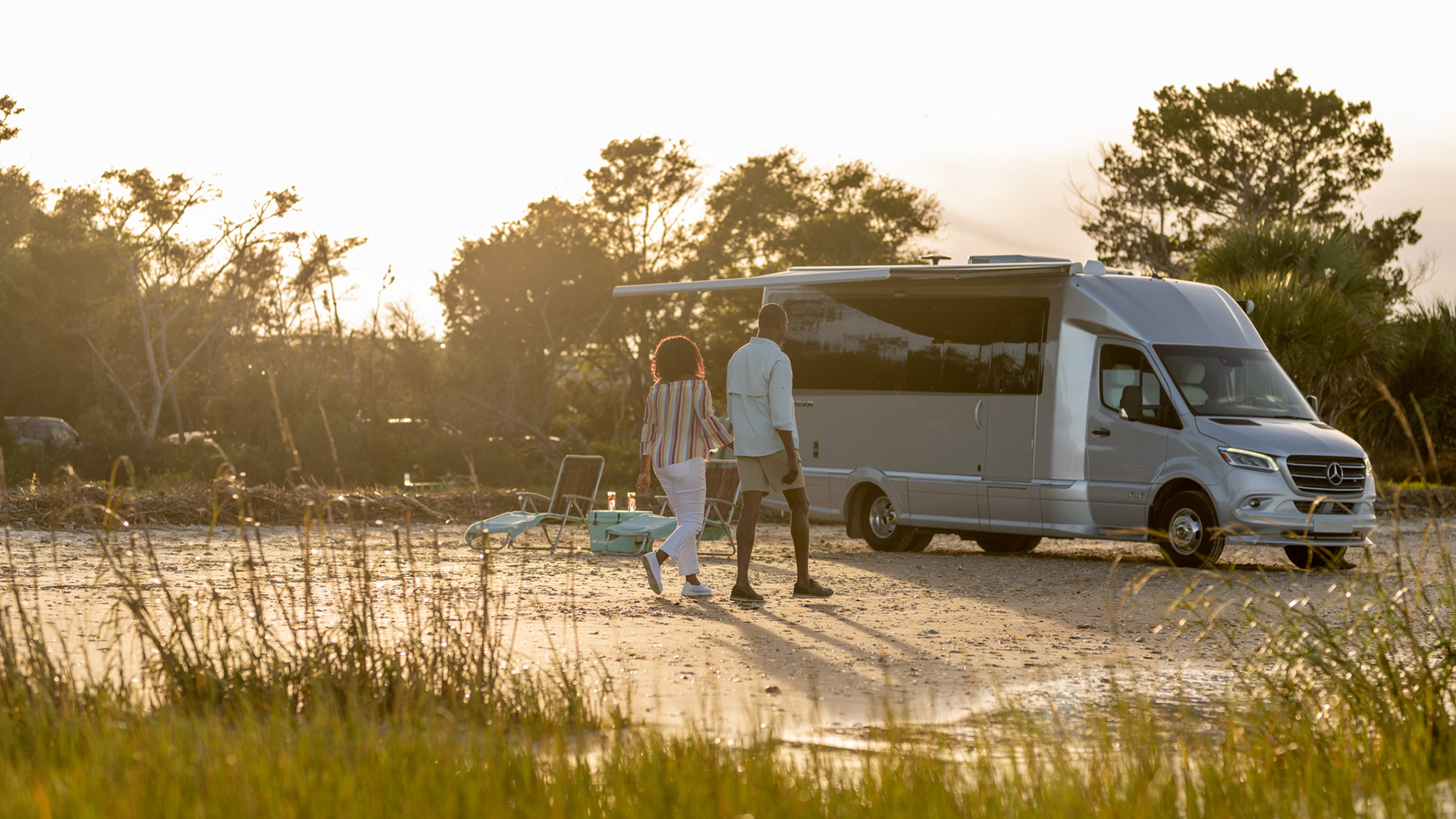 Built for travel comfort, the Atlas's bold design and premium safety features give travelers the confidence and security of knowing you and your loved ones are enjoying life's richest experiences in one of the most advanced motorhomes on the road today. In fact, with its power slide-out, richly appointed features and finishes, and understated automotive styling from grill to bumper, we affectionately call it a Class B+.
Tommy Bahama Special Edition Touring Coach
First introduced in model year 2019 as a Special Edition Atlas, and later available in the Interstate product line, the Airstream Tommy Bahama Special Edition touring coaches bring together best-in-class features and Tommy Bahama's island-themed luxury. With a built-in bar and other Tommy Bahama inspired design features, this became the first collaboration special edition to be available in the touring coach line.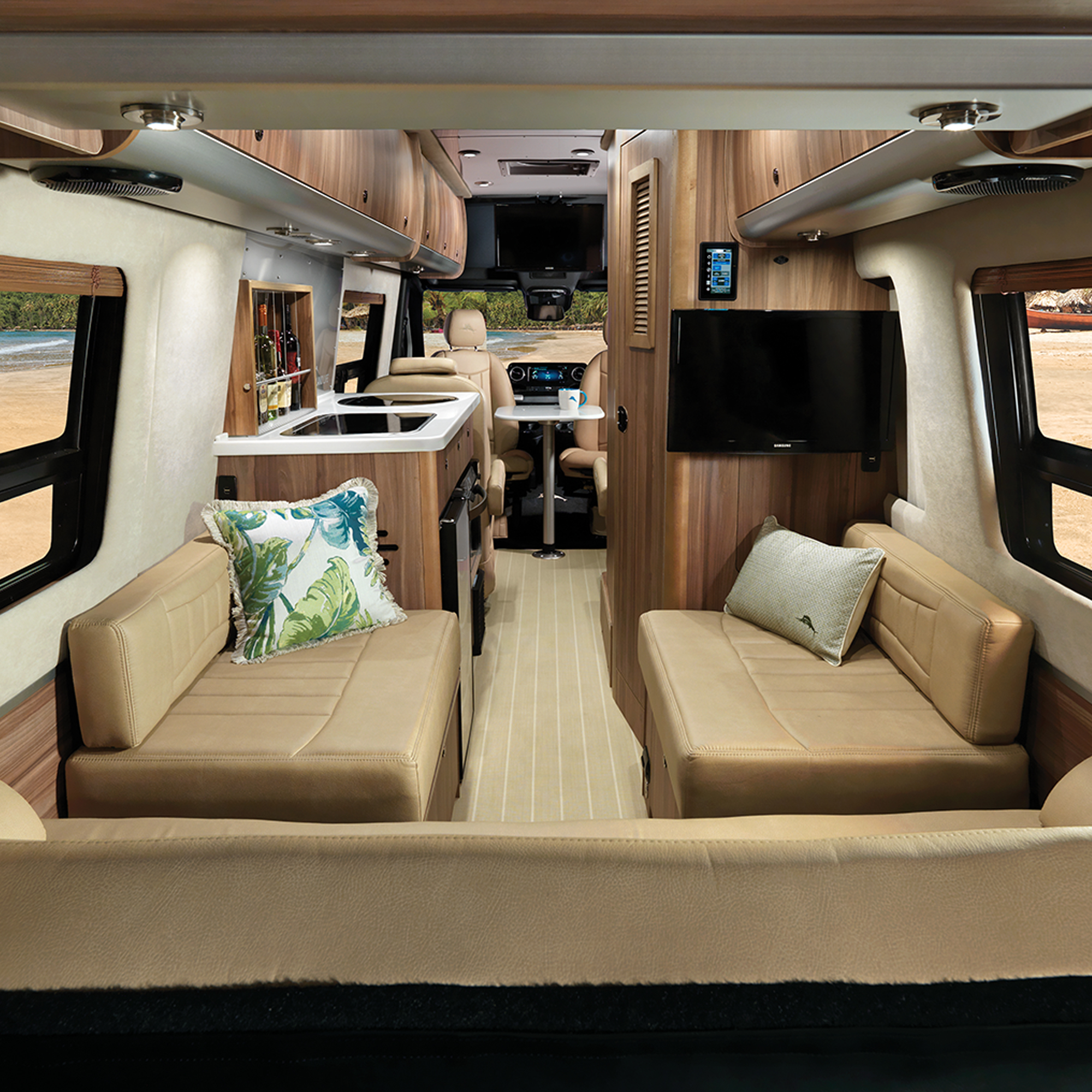 ASTROVAN II
Beginning with the Apollo missions to the moon, Airstream has had a long-lasting relationship with America's space program. This tradition continued when Boeing approached Airstream about building a new crew transport vehicle to support their CST-100 Starliner crew.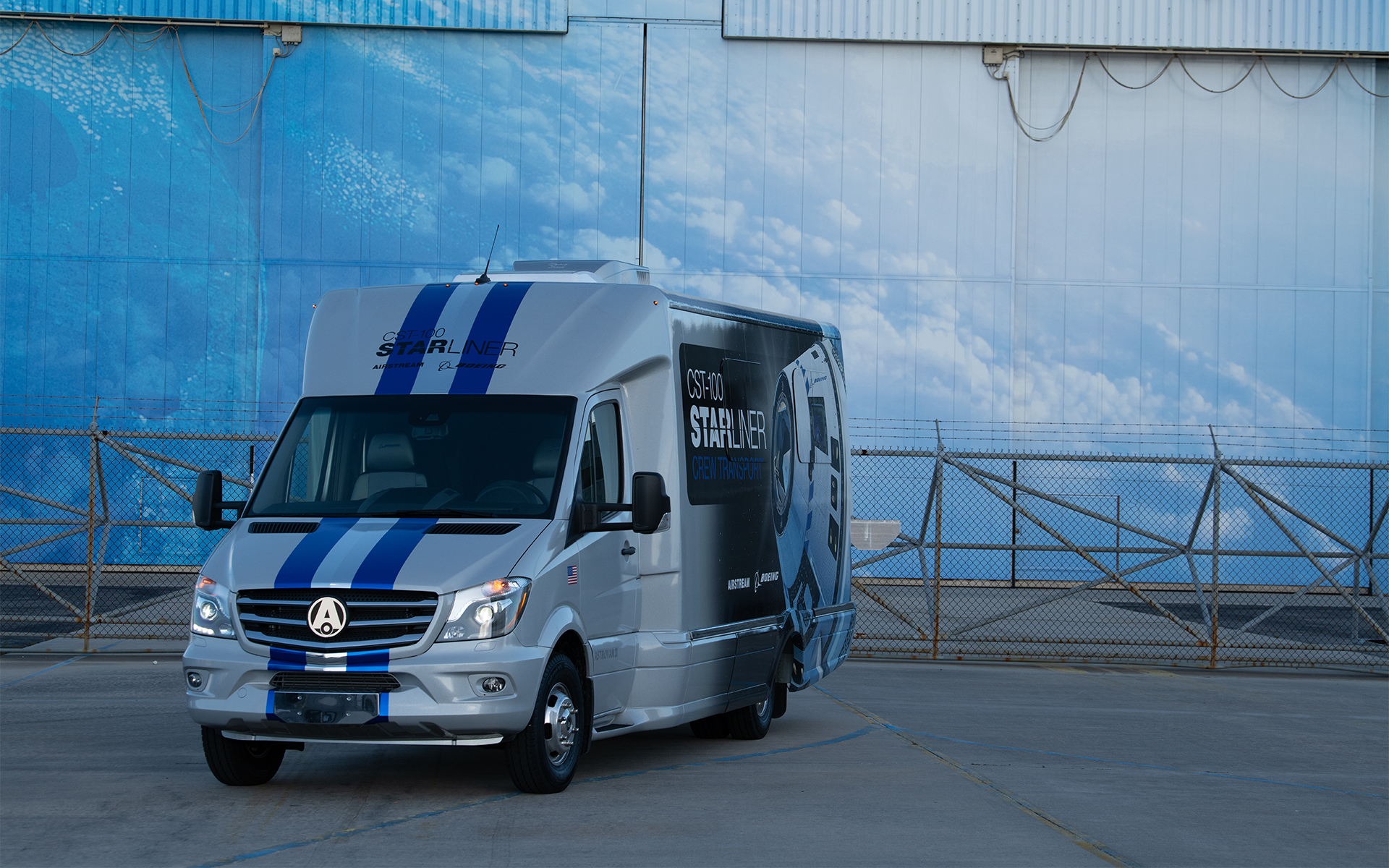 During the summer of 2019, production began at Airstream headquarters in Jackson Center, Ohio, on a modified Airstream Atlas that would be named ASTROVAN II. As part of Boeing's Commercial Crew program, ASTROVAN II will transport Boeing astronauts from where they suit up in Cape Canaveral, Florida, out to the launchpad to board the Starliner spacecraft before launching to the International Space Station.
Interstate EXT Slate Edition
The opulent Interstate EXT Slate Edition was introduced in model year 2019 as a limited run of 75 individually numbered touring coaches. Crafted with sleek, dark tones and luxurious textures, the Slate edition was available in both the Grand Tour and Lounge floor plans. It offered the same 50+ best-in-class features found throughout the Interstate line, plus several unique features not found elsewhere in the fleet.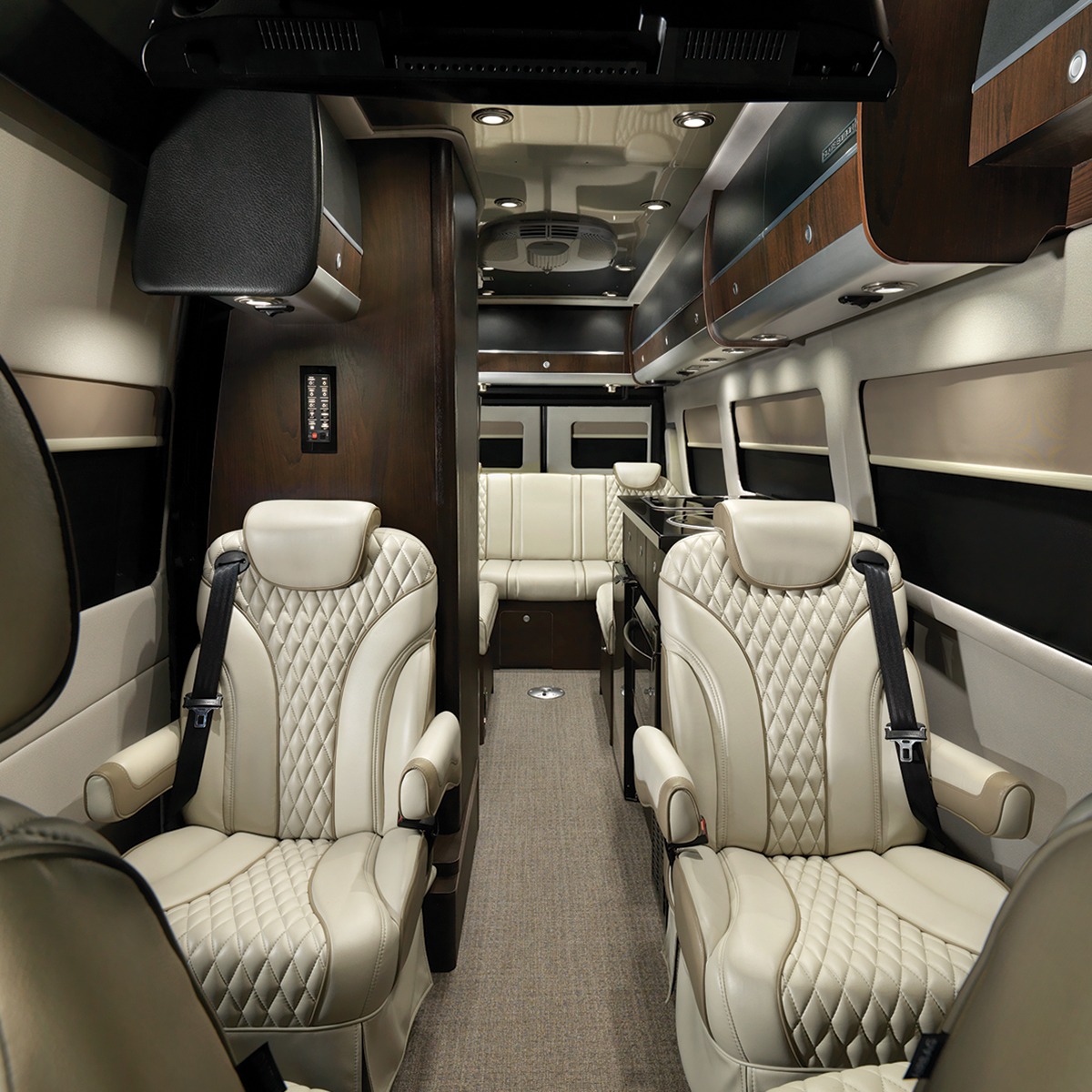 Interstate 19
Introduced in model year 2019, the Interstate 19 is designed to offer top of the line comforts and technology. The Interstate Nineteen has 50 best-in-class features in a smaller package than its larger Interstate EXT counterpart while offering increased maneuverability and flexibility for city driving, a nice feature on a cross country road trip.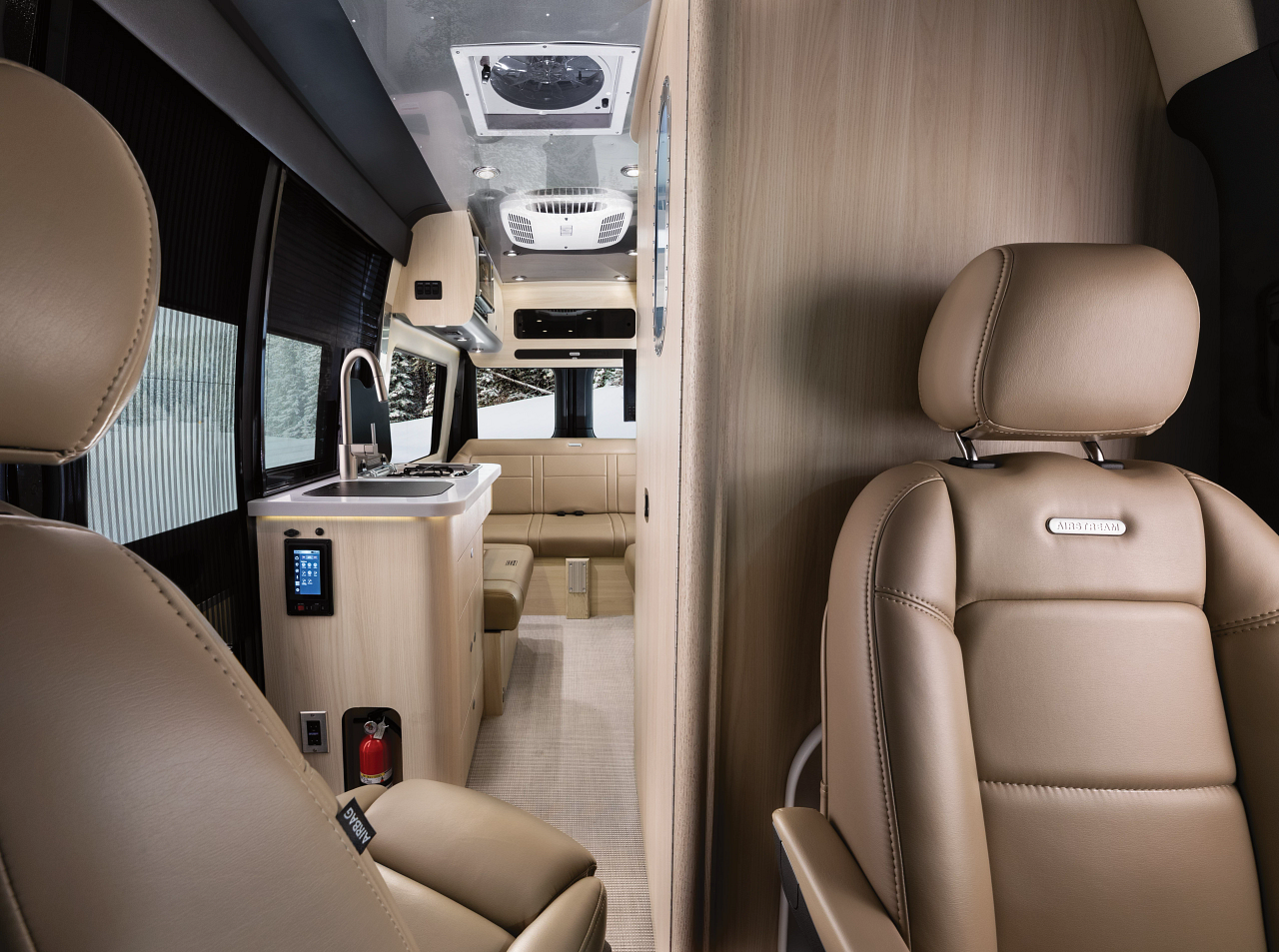 Interstate 24X 
With more Airstreamers looking to take their adventure further afield, the Interstate 24X hit the market in model year 2022 as Airstream's first true adventure van. Featuring the same power and performance found throughout our motorized line, the Interstate 24X is equipped with rugged tires, innovative gear storage options, and exterior features perfect for taking your adventure beyond the pavement.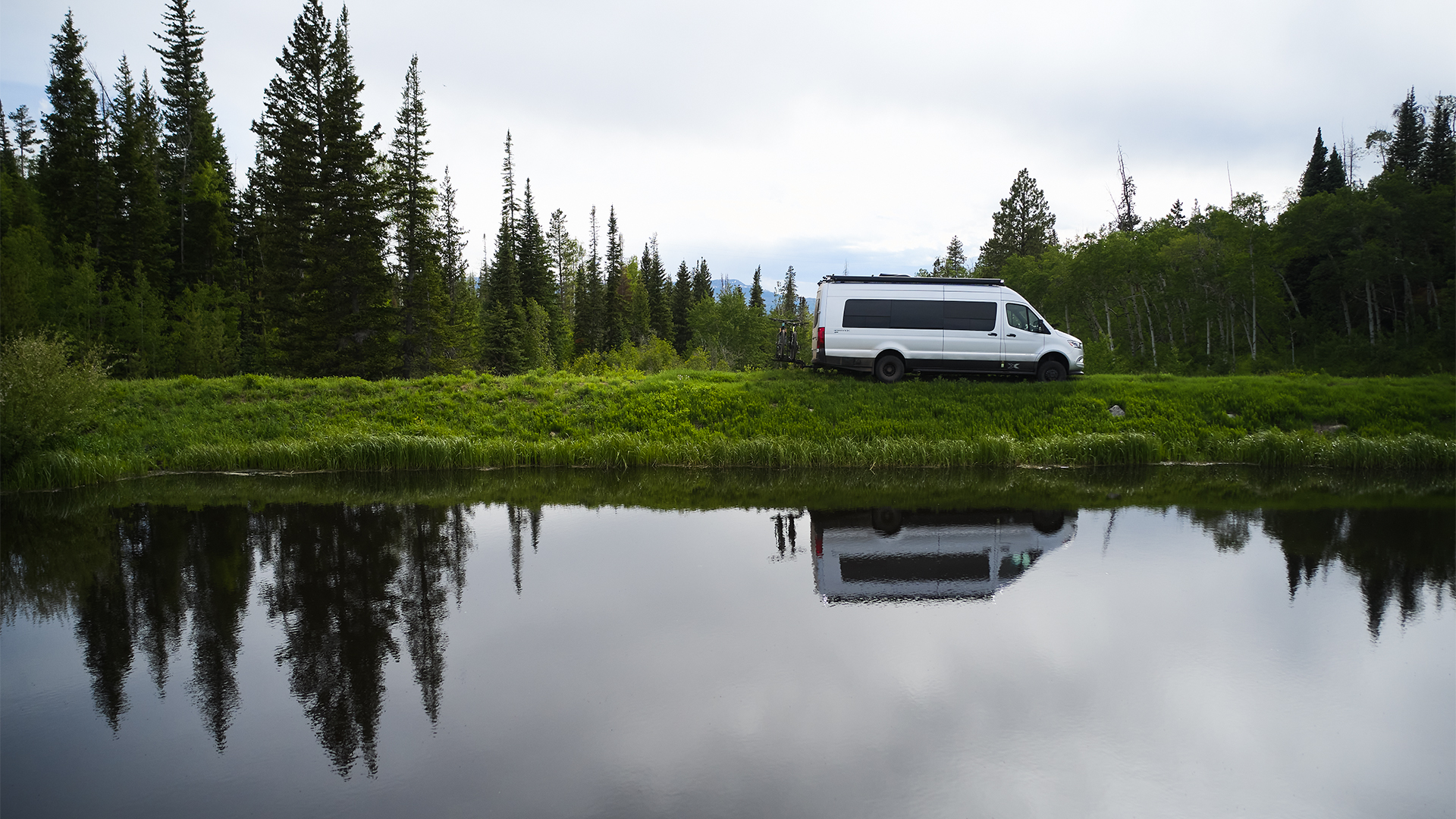 Rangeline
In September 2022, Airstream introduced the all-new Rangeline Touring Coach. Built on the proven RAM ProMaster® 3500 chassis, this 21-foot handcrafted van features a modern, European-inspired interior, onboard systems powered by the gas tank, and an optional pop-top that provides an additional living and sleeping area. Offering the best in versatility and functionality, Rangeline is the perfect vehicle for a cross-country voyage or a quick trip across town.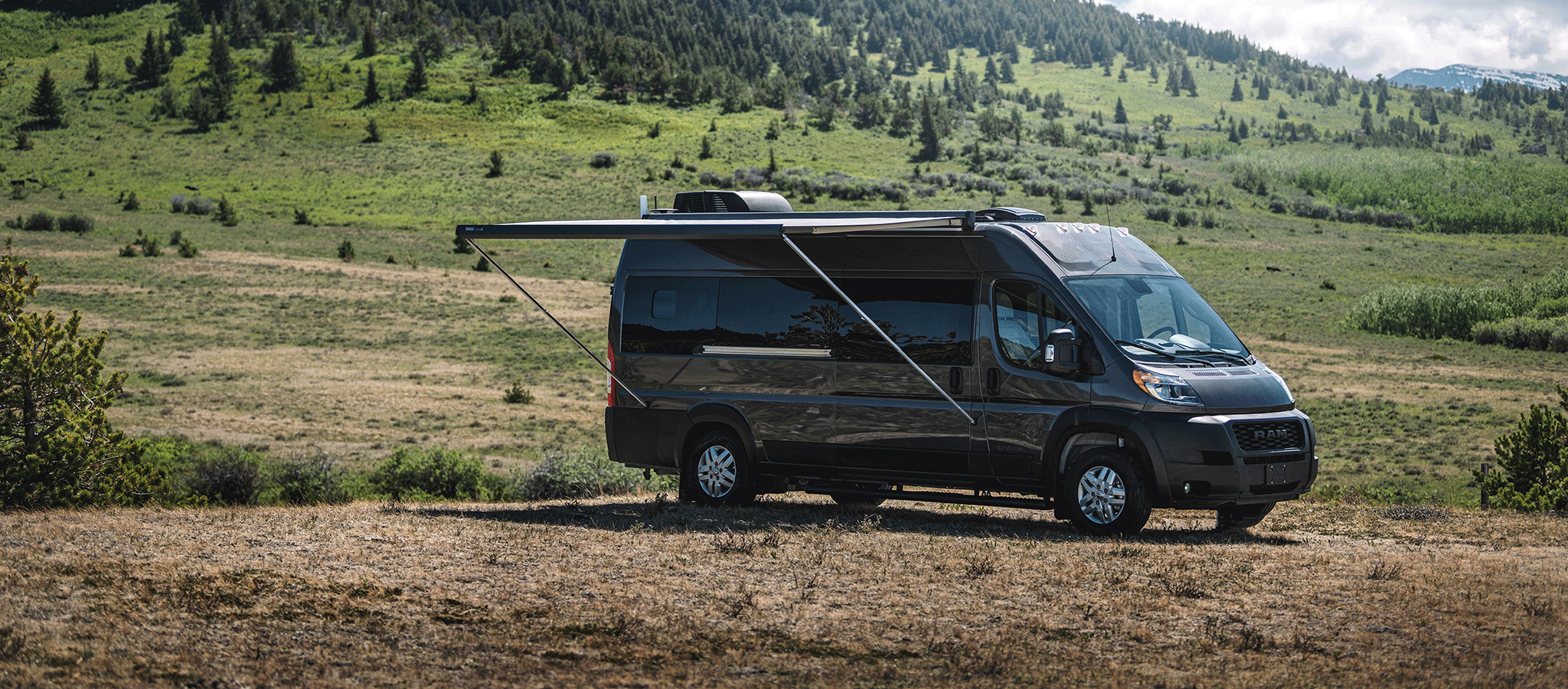 With nearly five decades of motorized production and innovation in our history, we are excited to see where we roll next.
Want to learn more about our current offering of motorized camper vans? Visit our Touring Coach overview page, where you can explore the model lines, configure your dream RV, and download brochures.
For an even deeper dive into Airstream history, plan a trip to Visit the Mothership, where you can step back through time in our Heritage Center and take a tour of our Travel Trailer and Touring Coach Production Facilities. Learn more and schedule your visit today.