On the heels of the largest RV travel boom in history, Airstream is excited to announce improved features, décor updates, and a brand new member of the family for Model Year 2022. Upgrades across our entire travel trailer line have also made it easier than ever to hit the road to fulfill your travel dreams.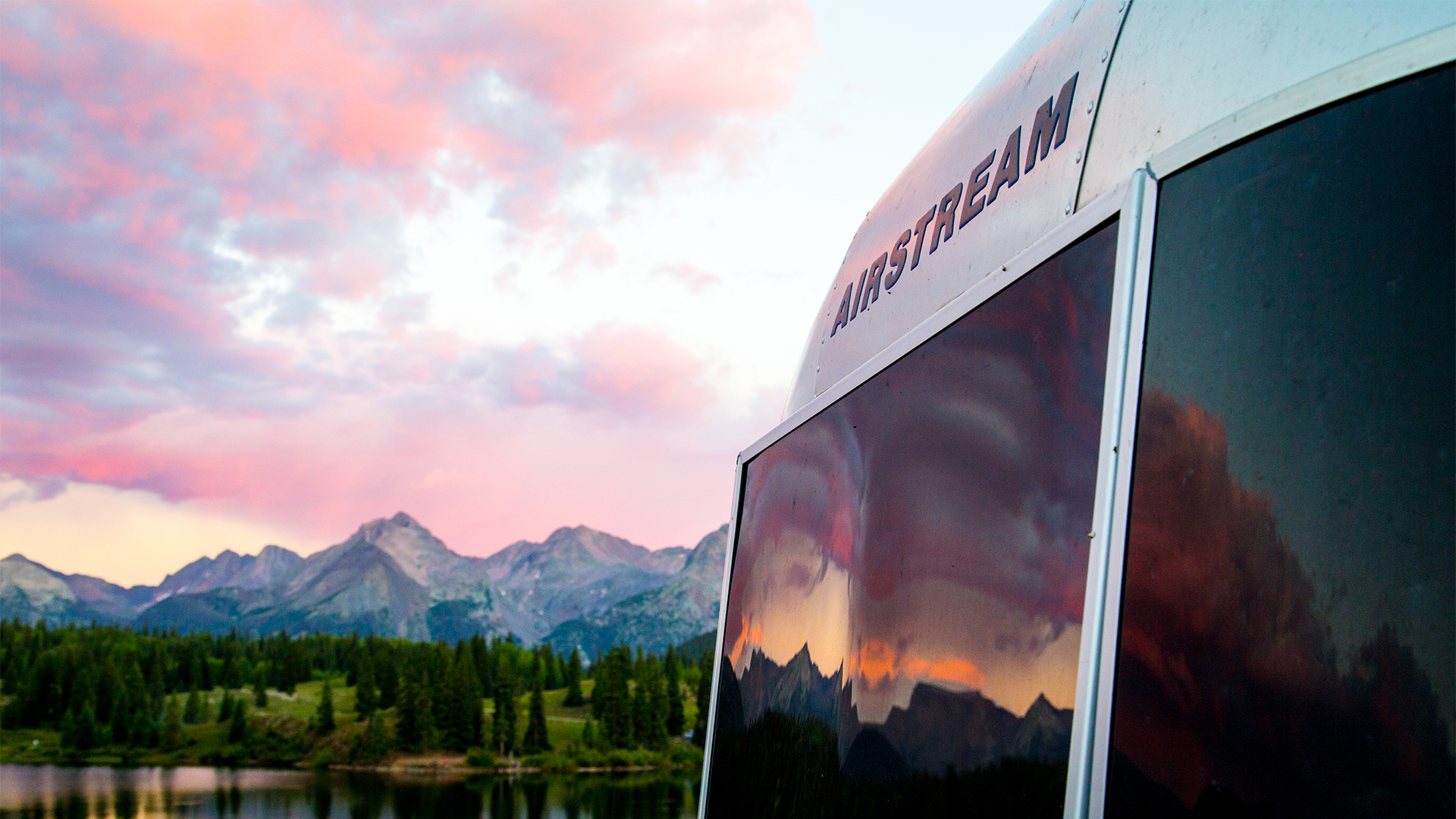 For ninety years, Airstream has continually looked for ways of improving the experience for those who head out and hit the road in our products. In the early days, that meant flush toilets, screen doors, air conditioning, and other onboard amenities. As we look toward Model Year 2022, that means better connectivity and control of your Airstream's onboard systems with updates to our Smart Control Experience, as well as new power system upgrades and a refreshed décor in the Classic, as well as feature upgrades across the entire travel trailer line and easier access to how-to videos and the support you need while you're getting to know your new travel trailer.  
Model Year 2022 Updates Across the Entire Travel Trailer Lineup
The entire fleet of iconic travel trailers includes improvements to help everyone get the most out of their Airstream. Starting at model year 2022, every Airstream will include QR code stickers that seamlessly connect owners to a vast library of model-specific how-to videos and owner resources, essential user knowledge located within Airstream Academy, and the ability to get assistance directly from Airstream experts.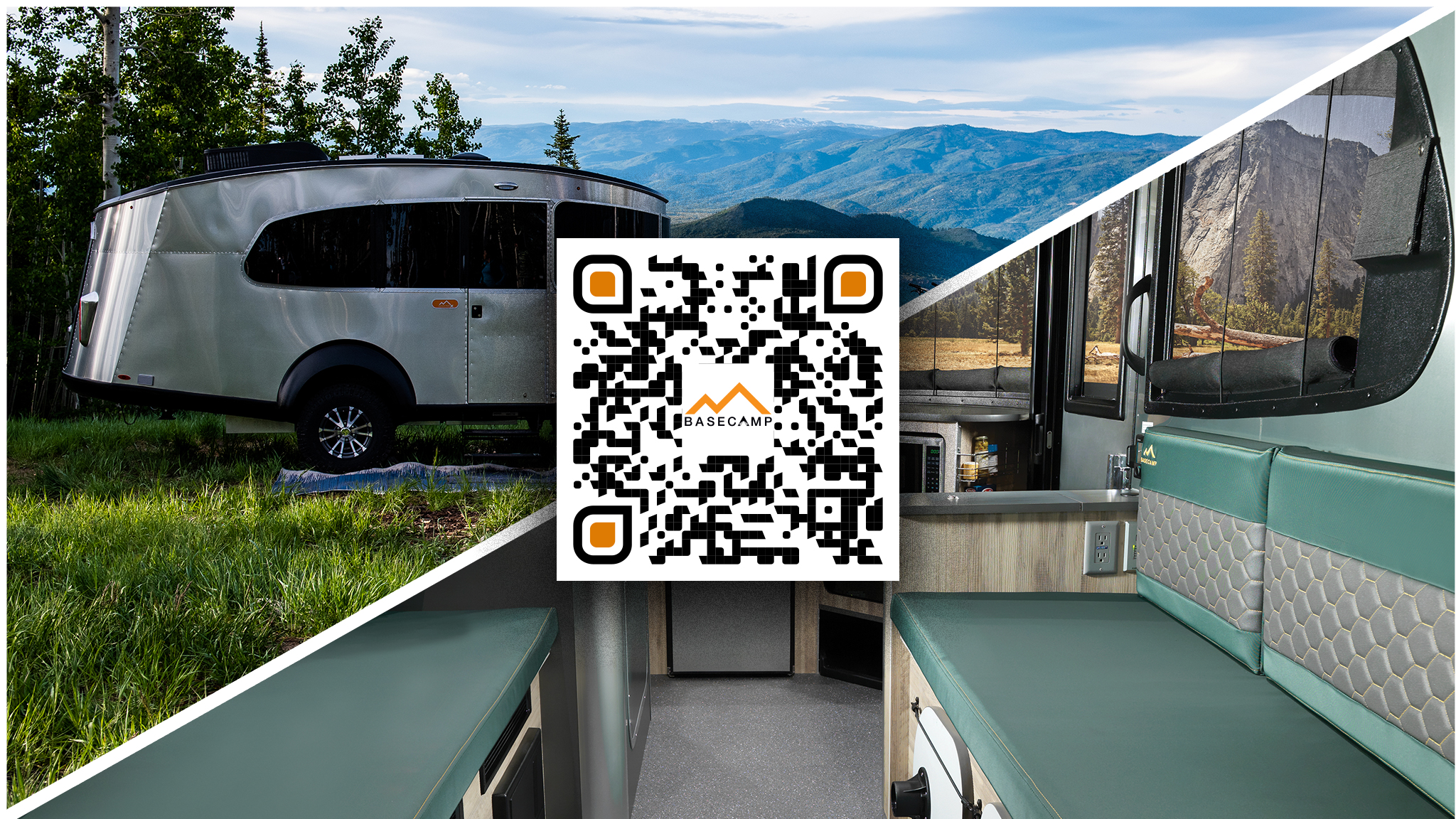 From Basecamp to the Classic, new owners can watch and learn everything they need to know about using their travel trailer before hitting the road (or during). Seasoned Streamers can also refresh their memories or quickly access their product manuals and parts book from a single source. The ever-expanding library of support resources, articles, and professional customer support is available on the revitalized Airstream Support website and now only a tap away with QR stickers located under the propane tank cover (exterior) and behind every wardrobe door (interior).
In addition to the library of model-specific content, Airstream Academy offers Dreamers and Streamers the knowledge to hitch, travel, and camp. Learn the ins and outs of Airstreaming by exploring the most frequently asked questions as they relate to power, towing, resource management, maintenance, and other popular RV topics. Airstream Academy links are also conveniently located on each model support page, making it a breeze to transition from model-specific videos to resources that are relevant for all owners.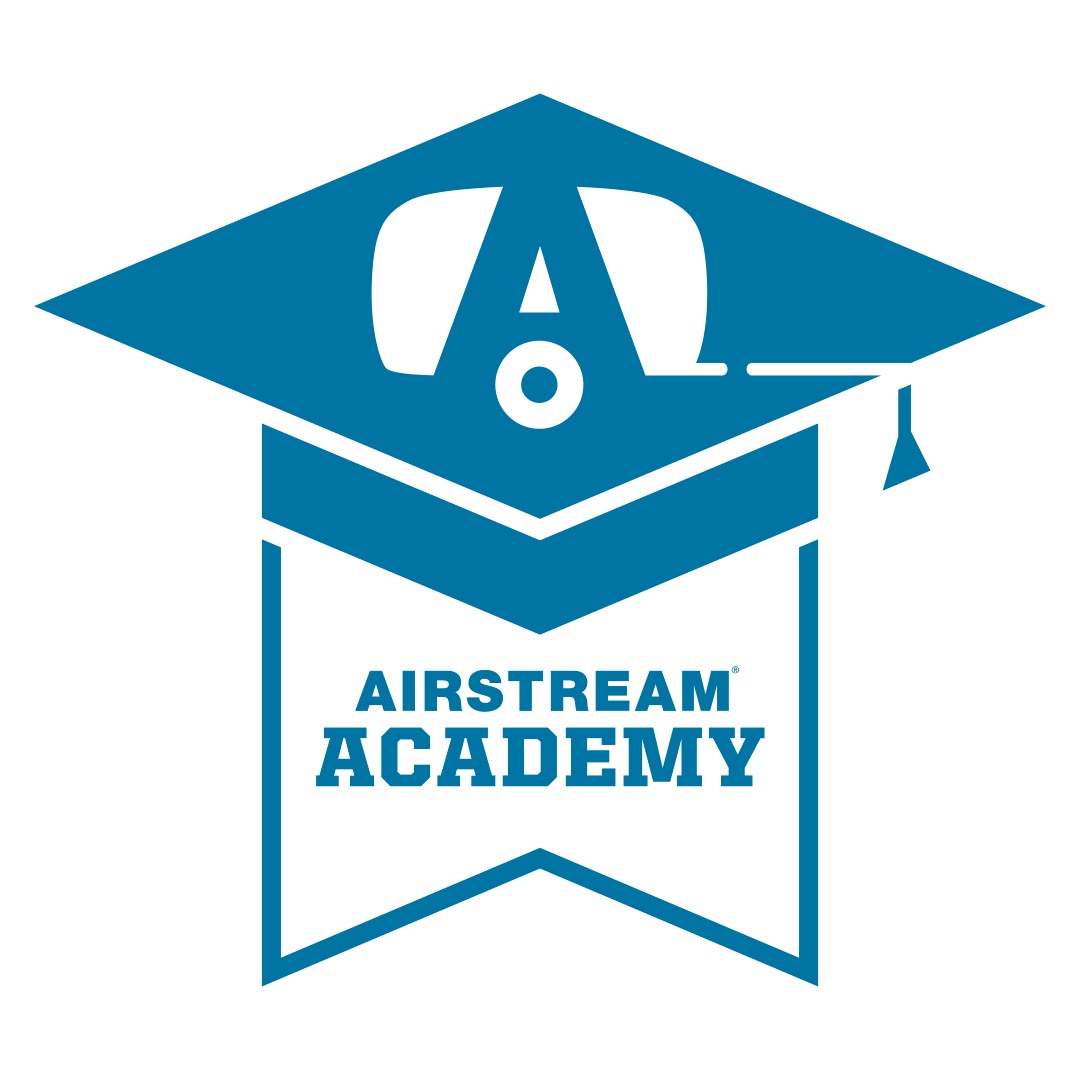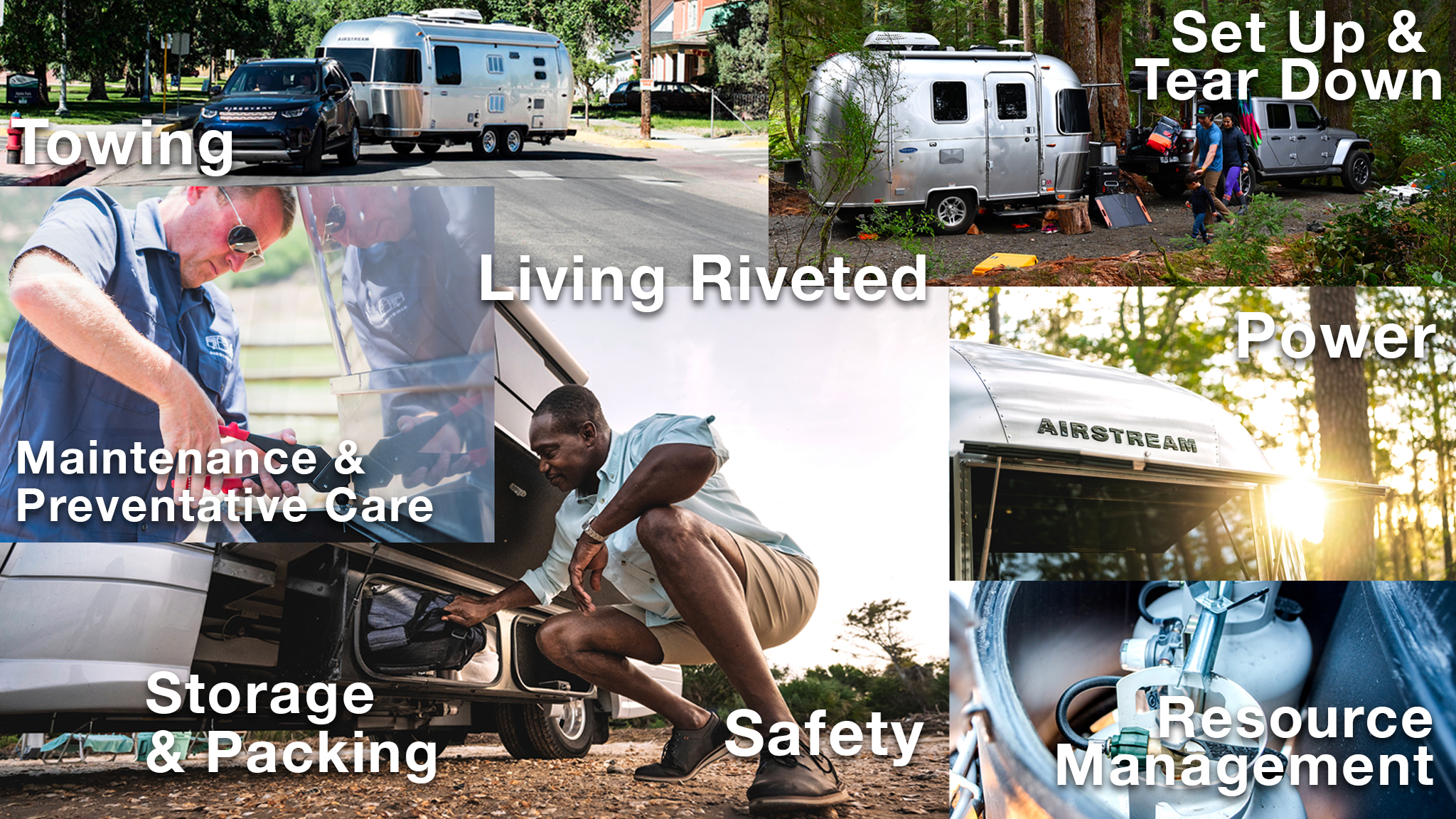 Other travel trailer model year updates include the addition of a power adjustable desk option for the 25FB and 27FB Flying Cloud floor plans and a transition to electric 12-volt refrigerators across the entire towable lineup. We've also upgraded to a more user-friendly electronic battery disconnect switch that includes an LED light ring to indicate the onboard battery state of charge so you always know when and if your voltage is dropping.
Updating a Classic: Refreshed Interior Décor, Upgraded Battery Power, and Improved Smart Control Experience
The Classic is Airstream's flagship travel trailer – one that incorporates premium features, expansive amenities, and cutting-edge technology that all comes standard. From monitoring onboard systems from your phone to enjoying the benefit of Airstream Power Plus – to a breathtaking, stately décor that invites you into the modern world of luxury – you'll find premium features everywhere you look inside the Classic.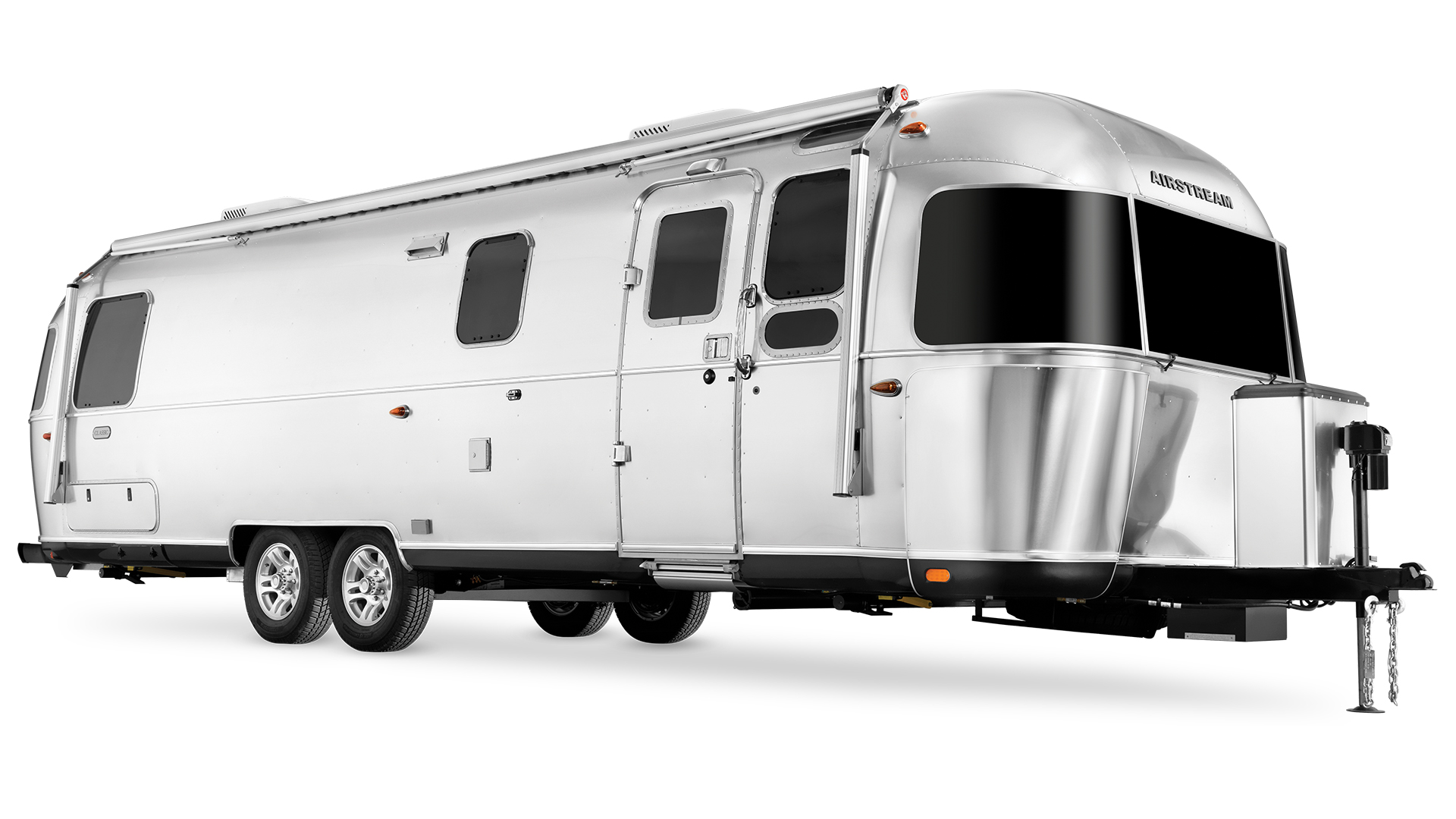 Introducing Estate Brown: Relax and Recharge with Warm Hardwood and Subtle Style
Building on the recent release of the clean, minimalist Comfort White décor in Classic, we're excited to release another refreshed and modernized Classic décor: Estate Brown. Where Comfort White builds a light and airy space with minimalist choices drawn from breezy modern design, Estate Brown conveys the warmth and peace you'll find deep in the woods. Relax in luxurious textures and warm tones inside your personal, mobile retreat.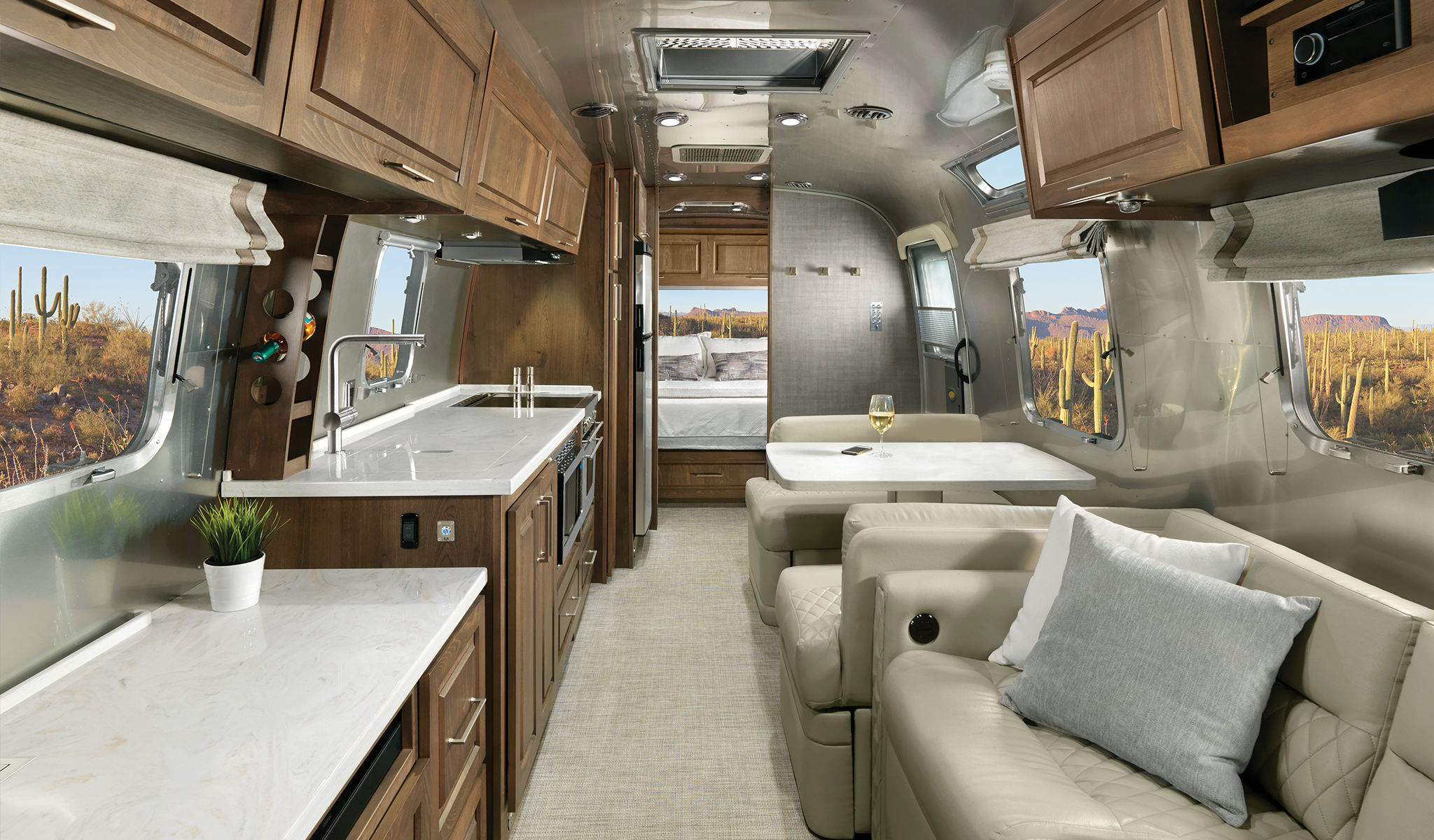 Current trends in home design have leaned toward a resurgence of wood cabinetry. Airstream's design team brought those warm hardwood textures into Classic, but applied a transitional design mindset, rather than hemming close to the traditional look often associated with hardwood cabinetry. The result is a beautiful set of modified Shaker-style cabinets in gorgeous warm, hardwood tones with special touches like a 3 bottle wine rack located on the kitchen counter.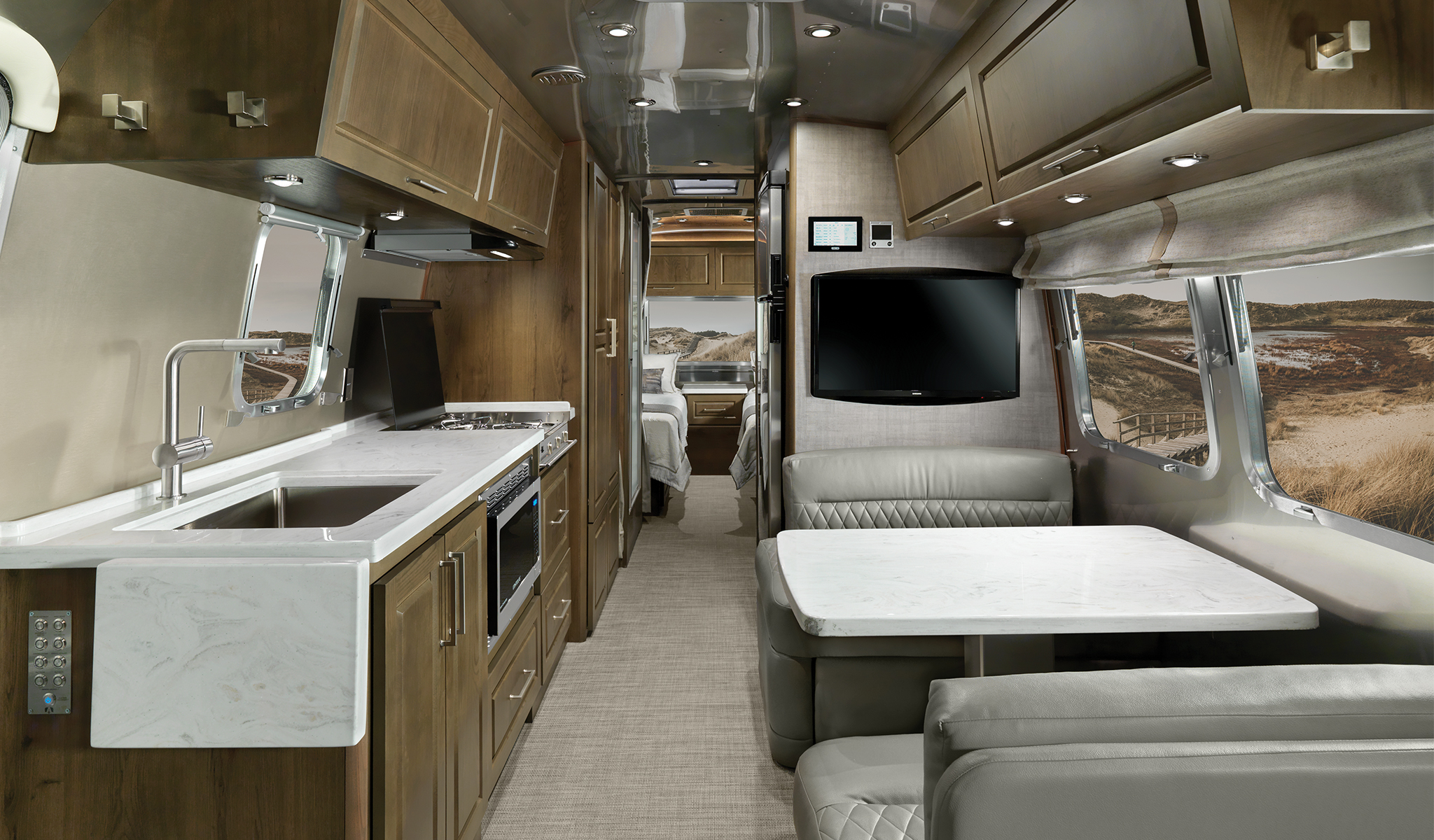 While the Classic 30RB and 33FB floor plans stay the same, the new Estate Brown décor includes the option to choose between Earl Grey or Chamomile Ultraleather colors, bringing a stately air to the Classic interior. Estate Brown features the same durable and easy-to-clean luxury woven vinyl flooring you find in Comfort White – a pearl-hued color that matches well with the warmth you find elsewhere inside. The Corian countertops give you plenty of space to prep dinner, while updated window coverings give you an even more residential feel. Panoramic curtains allow you to control the amount of light coming into the travel trailer, while matching Roman Blinds give it a truly residential feel. Block out light for extra rest, or let in daylight while you relax, read, recharge, or catch up on work at the built-in workstation. 
With Estate Brown joining Comfort White, the Airstream Classic now features two modernized décors that let you choose your personal style. The addition of this new décor also marks the end of an era as we sunset the Cognac Maple and Mocha Cherry interior décor packages. Get a full walkthrough tour of the Classic 33FB with General Manager of Travel Trailers, Bryan Melton. 
Airstream Power Plus: Now Included as Standard Equipment for the Classic
and Pottery Barn Special Edition
When it comes to the list of premium features you want in a recreational vehicle, upgraded power systems are always high on that list – if not at the very top. The Classic and Pottery Barn Special Edition travel trailers deliver incredible travel experiences in model year 2022 with the inclusion of Airstream Power Plus directly from the factory. 
Lithium iron phosphate batteries (LiFePO4) are the ultimate in power and performance. With safe, powerful, and rapid charging capabilities, both of the included LiFEPO4 batteries are high-performing 100 amp hours, lightweight, and highly durable. The average charge rate is up to 5 times faster than lead acid batteries because of their lower internal resistance and will stand the test of time with an average of 3,000 to 5,000 life cycles. With upgraded Airstream Power Plus components and powerful lithium batteries, you'll be able to stay out longer and enjoy the adventures you've been dreaming about.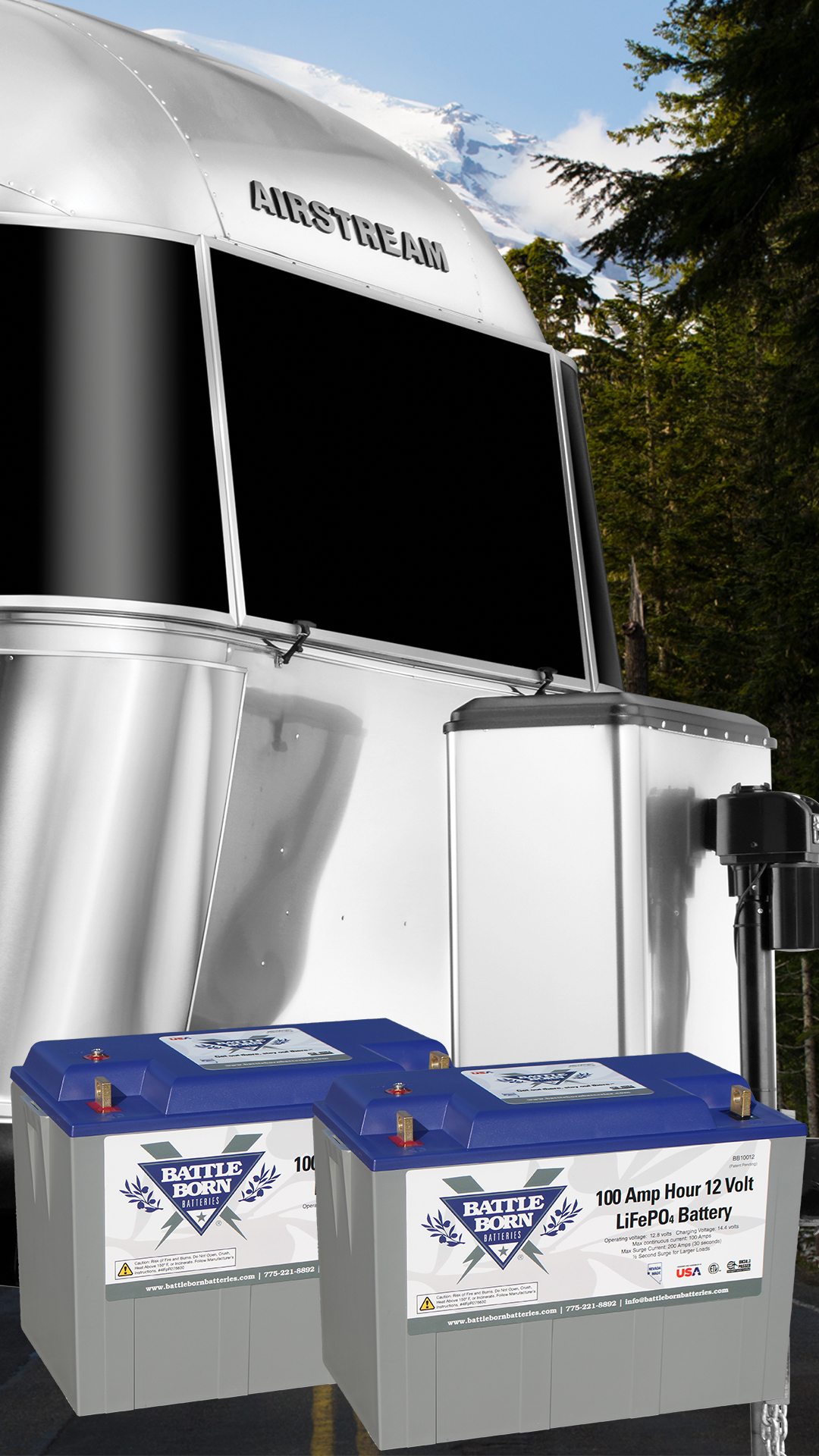 For years, we've sold SmartPlug products in the Airstream Service Center and they're even available on Airstream Supply Company to be shipped directly to your door. We love SmartPlug for the enhanced safety features, intuitive use, and better protection against loose connections and corrosion which is why we've decided to include them as standard equipment with each model.  
The SmartPlug system – at its core, a receptacle on your Airstream and cord that plugs directly into that outlet without the need for twisting – is simple to use and eliminates many of the common issues that result in excessive heat, corrosion, and damage. It's weatherproof and eliminates the introduction of water or moisture that could damage your Airstream's electrical system.  
Enhancing the Smart Control Experience
- Classic and Pottery Barn Special Edition
A host of upgrades have arrived for the Airstream Smart Control system to take the luxury travel trailer user experience to the next level. With the inclusion of Airstream Power Plus which maximizes battery performance and overall system operating efficiency, we're excited to announce the release of Power System Insights which gives owners an inside look at the most important details about their onboard power system.  
At the highest level, owners can easily monitor their power system statuses by glancing at the 7-inch HD internal display or checking their smartphone to see information about their batteries, solar harvest, and shore power connection. The new Power System Insights helps owners access detailed information such as the state of charge, voltage, and real-time power draw or gain for their battery system. The state of charge data allows owners to know exactly what battery percentage is remaining as well as the battery health in its current state. The "live" state of charge levels makes it easy to understand if the batteries are fully charged, healthy, low, or very low. Updates to the system alarms and notifications also ensure that when the onboard batteries get to be low (or very low), the Smart Control system will let you know so you never unexpectedly run out of power.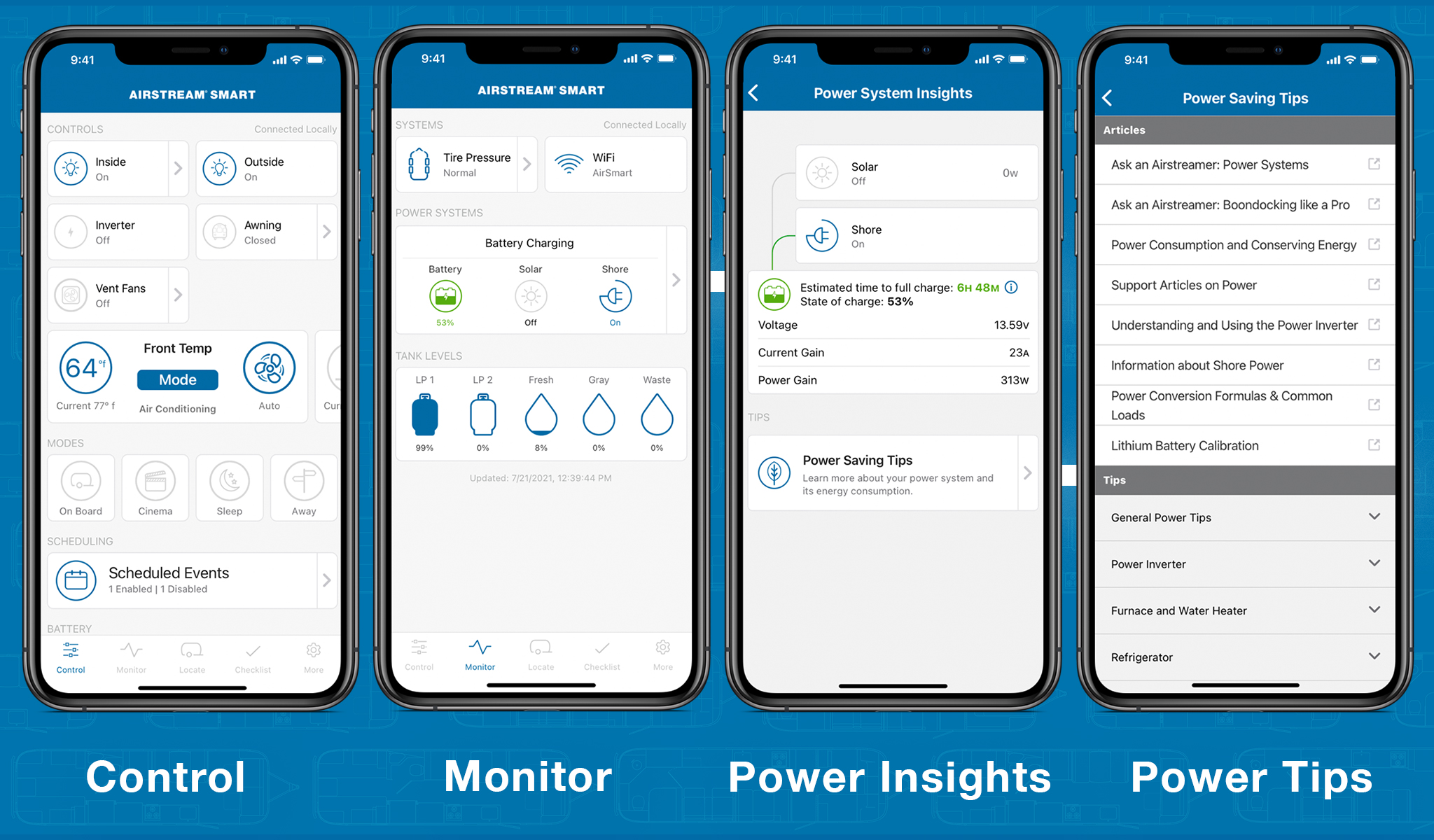 There have also been improvements made with in-app color icons to help identify battery levels, charging states, and power flow visualizations. Also included in the Power Systems Insights is an energy tips section to help owners understand best practices to optimize battery life and extend their adventures. 
In addition to the plethora of software updates, we've also upgraded to a more efficient 1,000-watt power inverter, new A/C units, MERV 8 air filters, an all-electric refrigerator, and new integrated 5GHz router that has improved speed and overall performance. The new router not only improves the experience as you control and monitor the Airstream from anywhere in the world, but it also provides a smoother experience in noisy Wi-Fi environments like at crowded campgrounds or while using Airstream Connected, our exclusive internet solution that is compatible with all models.
Welcome the All-New Pottery Barn Special Edition Travel Trailer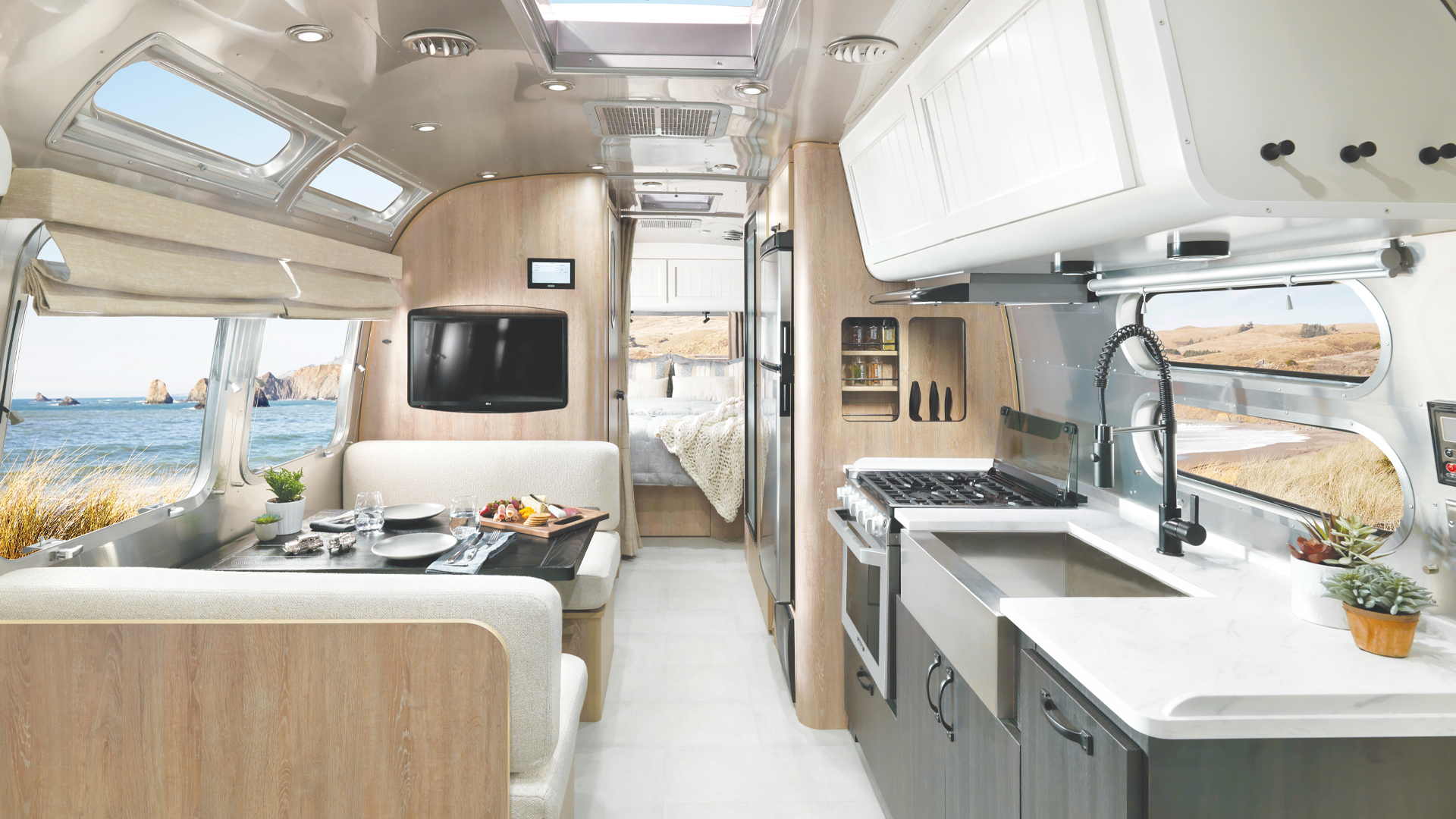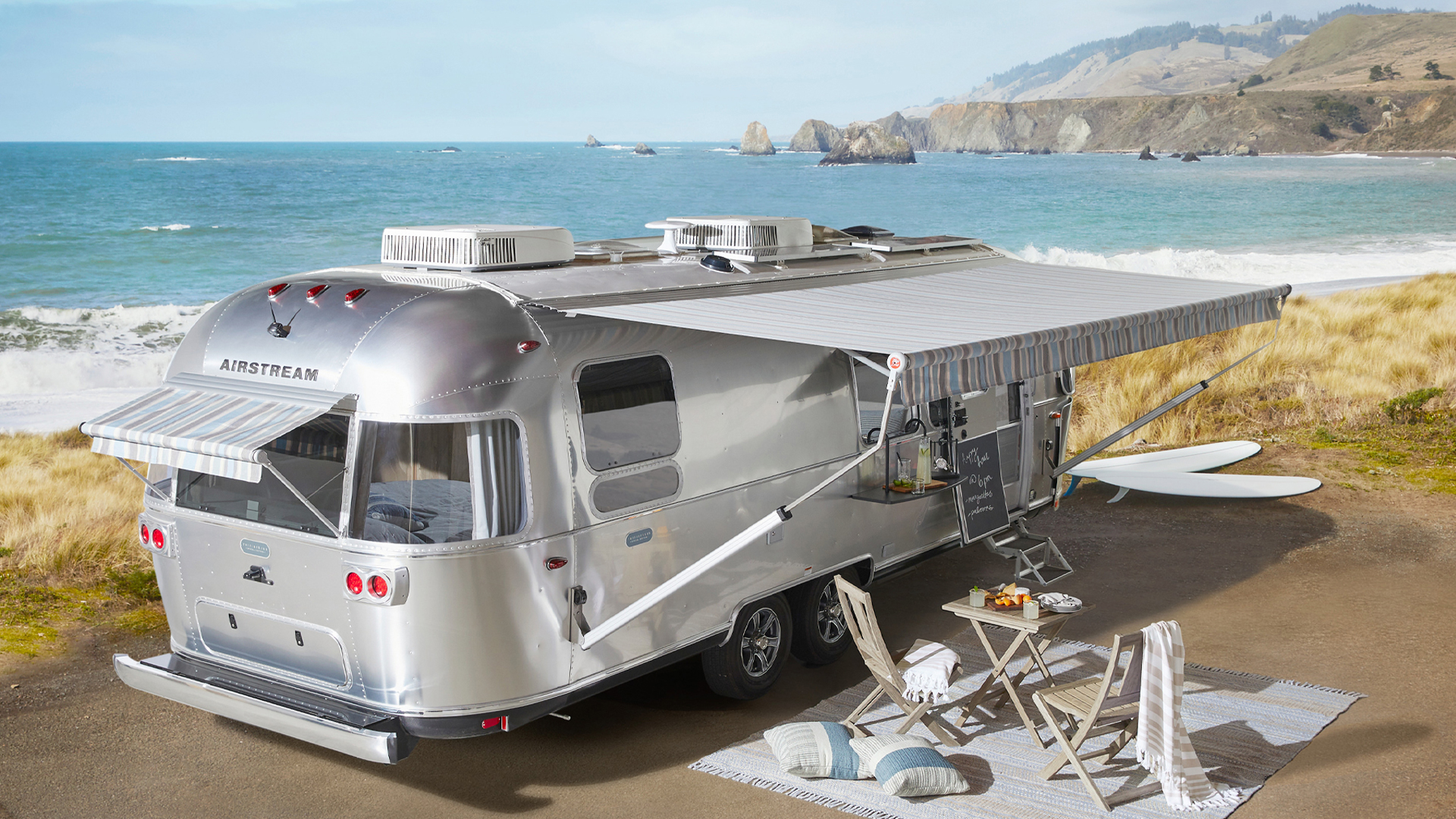 Years of planning, design, and engineering come together in the all-new Airstream Pottery Barn Special Edition Travel Trailer: A gorgeous, 28-foot travel trailer that combines a world of adventure with all the comforts of home for model year 2022.
Comfortable, connected, and capable of letting you travel anywhere while feeling like you're "always home," the new riveted, aluminum Airstream is outfitted with all the beautiful furnishings and cozy details you'd expect from Pottery Barn.
Combining over 160 years of design expertise, the partnership between Airstream and Pottery Barn brings together two iconic brands with one goal: Redefining what it means to travel in comfort and style. Over the course of two road-trip-inspired collections of home goods, the collaboration gave fans of both brands the ability to add a touch of wanderlust to their home – or home on wheels.
Explore the whole lineup on our travel trailer overview page. Or, view models side by side with our Compare Tool.
Ready to take the next step in becoming an Airstreamer? Calculate your potential monthly payment.