As part of the typical process that seasoned RV professionals and even newcomers find out rather quickly, preparing for an RV adventure requires quite a bit of planning no matter how good you think you are. Each trip is usually quite different and it doesn't matter if you live in your RV full time or not, planning is part of the everyday process that makes this lifestyle all the more adventurous. There's a lot of preparation work with food, clothing, and other camping gear to have a really good time but you can probably get by even if you forgot your favorite campfire mug.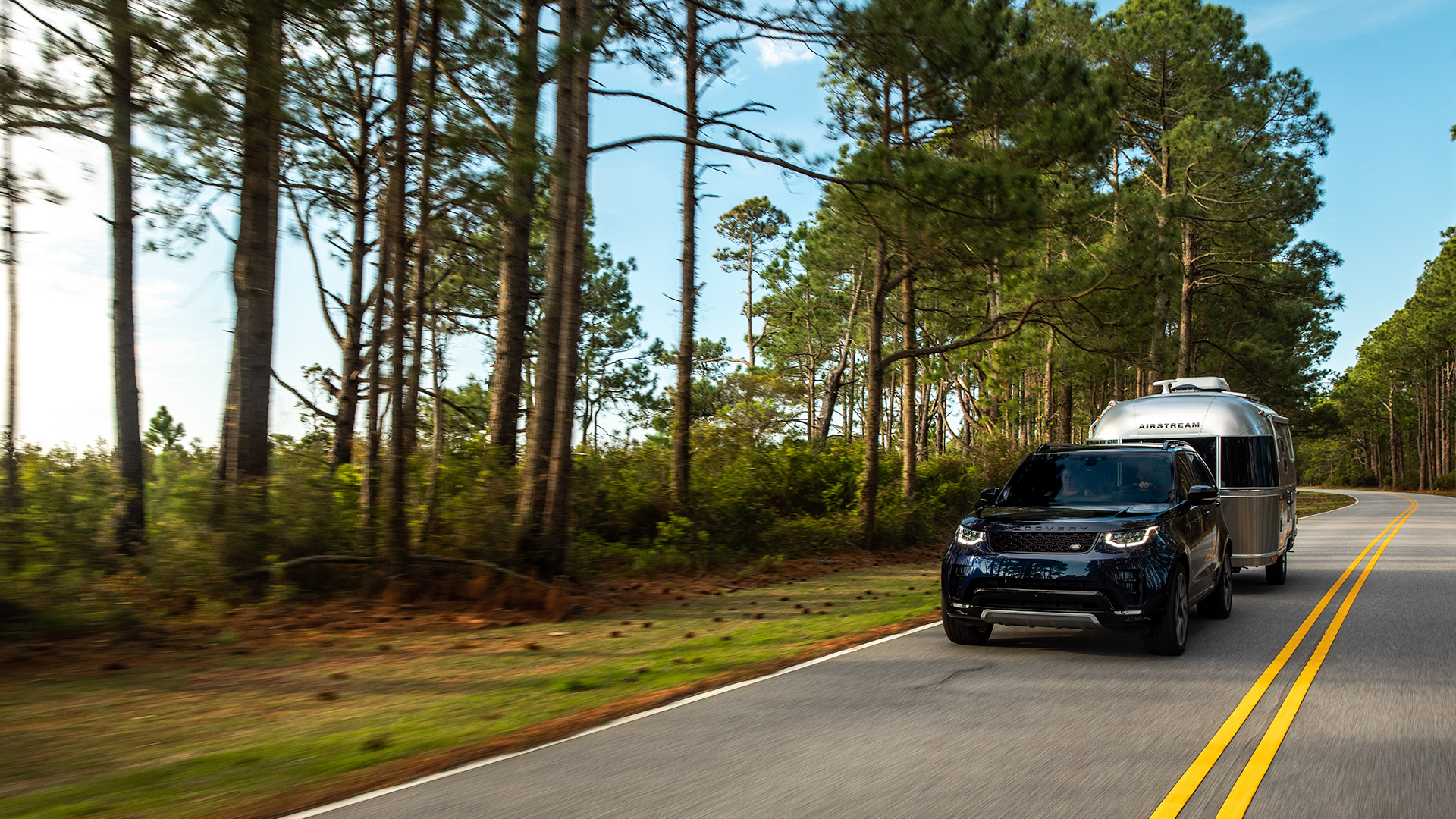 In addition to preparing food and other camping gear, there's an art (mostly science) to planning out RV resources such as electrical power, water, and tank capacities. If you're planning to set up shop and stay at a campground, there's usually no need to fret about any of these resources because you'll likely have everything you need within a few hundred yards. A 120V shore power hook-up will ensure you have more than enough electricity and can charge the batteries, you can empty the holding tanks, and there's probably a water hook-up right next to where you're parked so you can take long showers without thinking twice.
Alternatively, taking an RV off the grid (aka. boondocking) and into undeveloped land without power, water, or sewer connections is something that has been gaining some serious traction across the recreational vehicle industry the past couple of months. Boondocking has been around since Airstream founder Wally Byam embarked on his first Caravan to Mexico and Central America in 1951 which was a time when they didn't have any of the technological features that Airstream travel trailers and touring coaches now come standard with. Fast forward almost 70 years later and interest in boondocking is booming because of the desire to connect with nature (and disconnect from other things), availability of cellular technology that provides the internet, and you guessed it – improvements to how we use and replenish resources.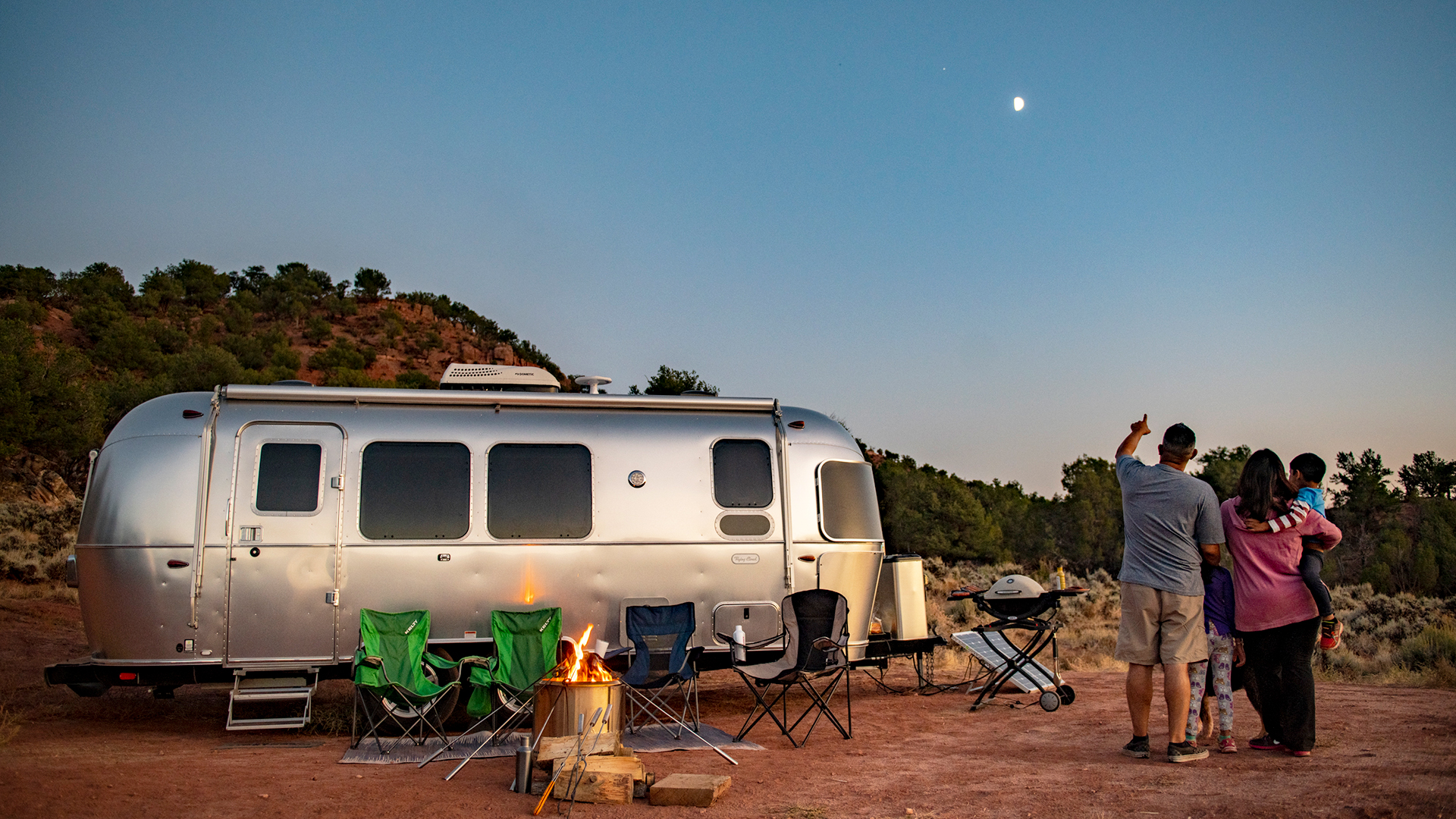 As outlined so far, all resources are critically important to have a fun and safe boondocking trip. We're now going to hyperfocus on the battery, solar, and electrical component updates that were made for model year 2021 across all Airstream travel trailers which provide flexible options no matter what type of Airstreaming you're interested in.
Product Updates and Upgraded Components for 2021
After decades of listening to Airstreamers who have travelled millions of miles across all types of terrain, model year 2021 is just the next step in the continuous and collective feedback process from owners who are out exploring and striving to #LiveRiveted every single day. Airstreamers want to go further, stay longer, and experience it all by living, working, and playing from anywhere. Airstream's goal is to enable this mission, which is why we're offering the option of upgraded power systems. No matter your destination or preference, there's a flexible choice that will fit your lifestyle.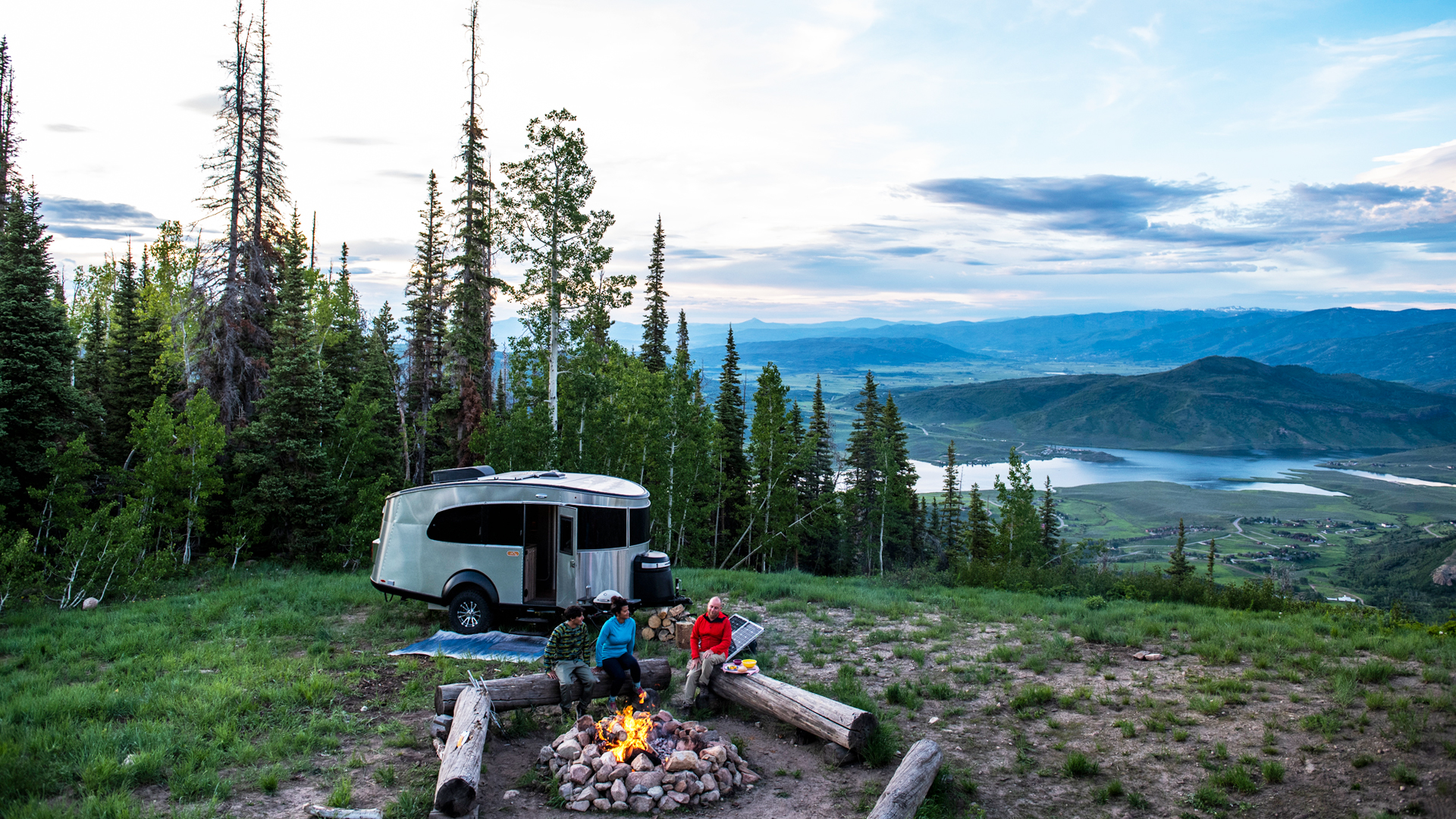 To ensure all batteries are fresh and ready to go upon pickup at the dealership, travel trailer batteries will not be included as standard equipment but will instead be installed upon arrival. If the optional solar package is chosen on select models and installed at the factory, the travel trailer will ship with 2 AGM batteries. 
Upgraded 1,000 Watt Pure Sine Inverter
Almost all Airstream travel trailers (not available with Bambi and Basecamp) offer a 1,000 watt pure sine wave power inverter as a standard feature. What's an inverter and what does it do? An inverter is a device that takes your 12V battery power and inverts to 110V/120V so that you can power GFCI specific outlets in the trailer and the devices plugged into them (Blu-Ray player, T.V., etc.). The upgraded Progressive Dynamics continuous 1,000 watts pure sine wave inverter is optimized for battery compatibility, meaning that it is ready to invert power from all of the most common RV battery types. Whether you're using the AGM batteries that come with our factory solar option, lead acid, or even make the transition to lithium batteries, the inverter is ready to go to work in a quiet and efficient manner. The Progressive Dynamics inverter also comes with an interior monitor that keeps you informed with power and voltage readings.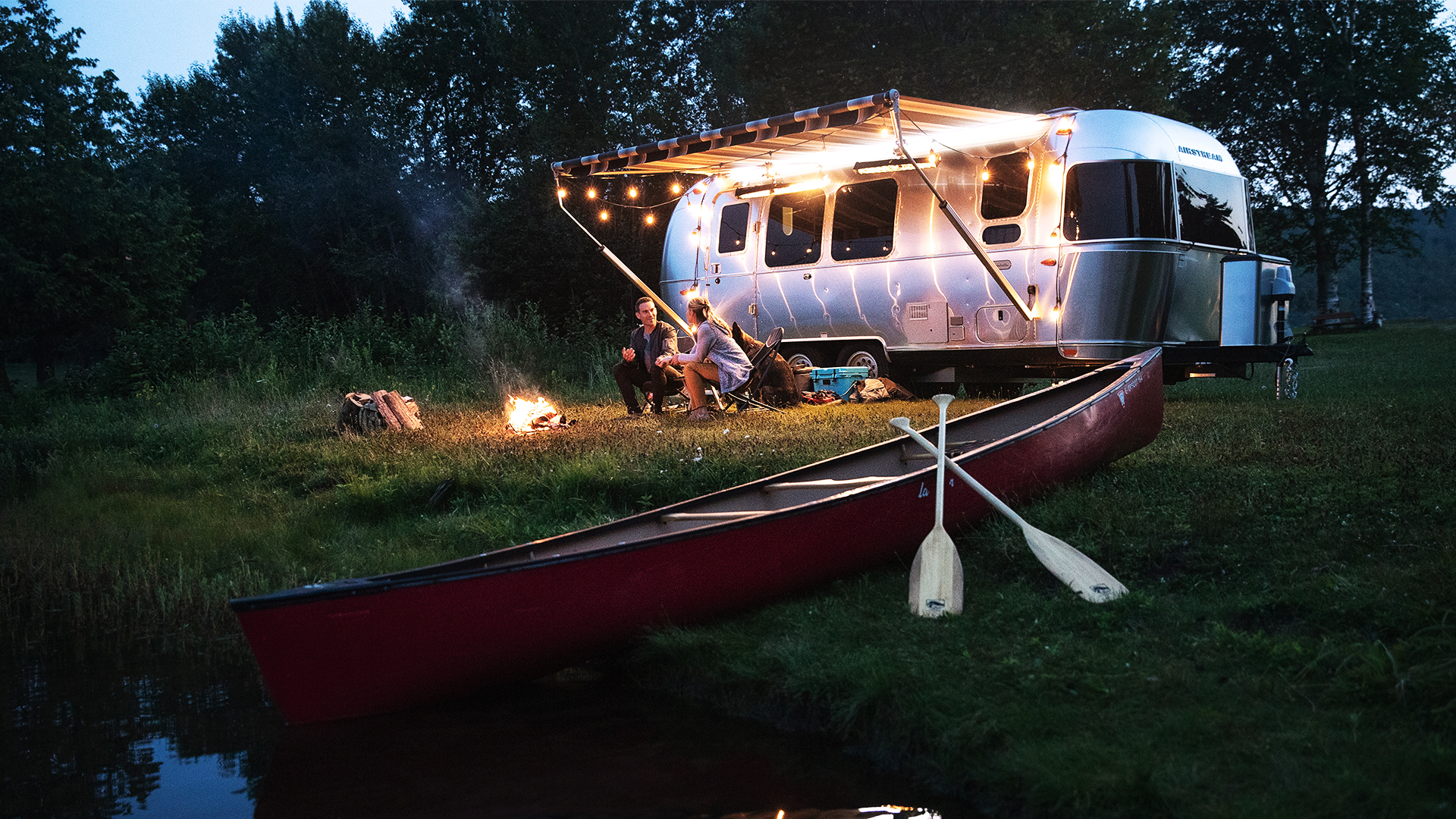 Battery power is drawn from using the inverter which can deplete quickly if a large draw is being pulled to items like laptops and other electronic devices for extended periods of time. Additionally, we recommend turning the inverter off when not in use because it will continue to pull from the battery to operate itself. What else depletes battery power? When the battery disconnect switch is set to "On", the refrigerator, lights, and water pump will all run off of the battery when in use which is helpful when considering that not all electrical use comes through the sockets on the walls. Although the furnace uses LP (liquid propane) for heating, the warm air is pushed through the cabin by powering a fan that also draws power from the battery system.
Upgraded Solar Controller
It's easy to use battery power with the amount of systems that are pulling from it during normal use. All the power goes out but what are the best ways to recharge? There are portable gas generators, the 7-way plug with the charge-line that attaches to your tow vehicle (use of the alternator), or by harnessing free energy from the sun. By choosing the factory solar package you get solar panels – and now for 2021 models, an upgraded Victron solar controller. (A solar controller is what takes the energy collected by the panels from the sun and stores it in your batteries.)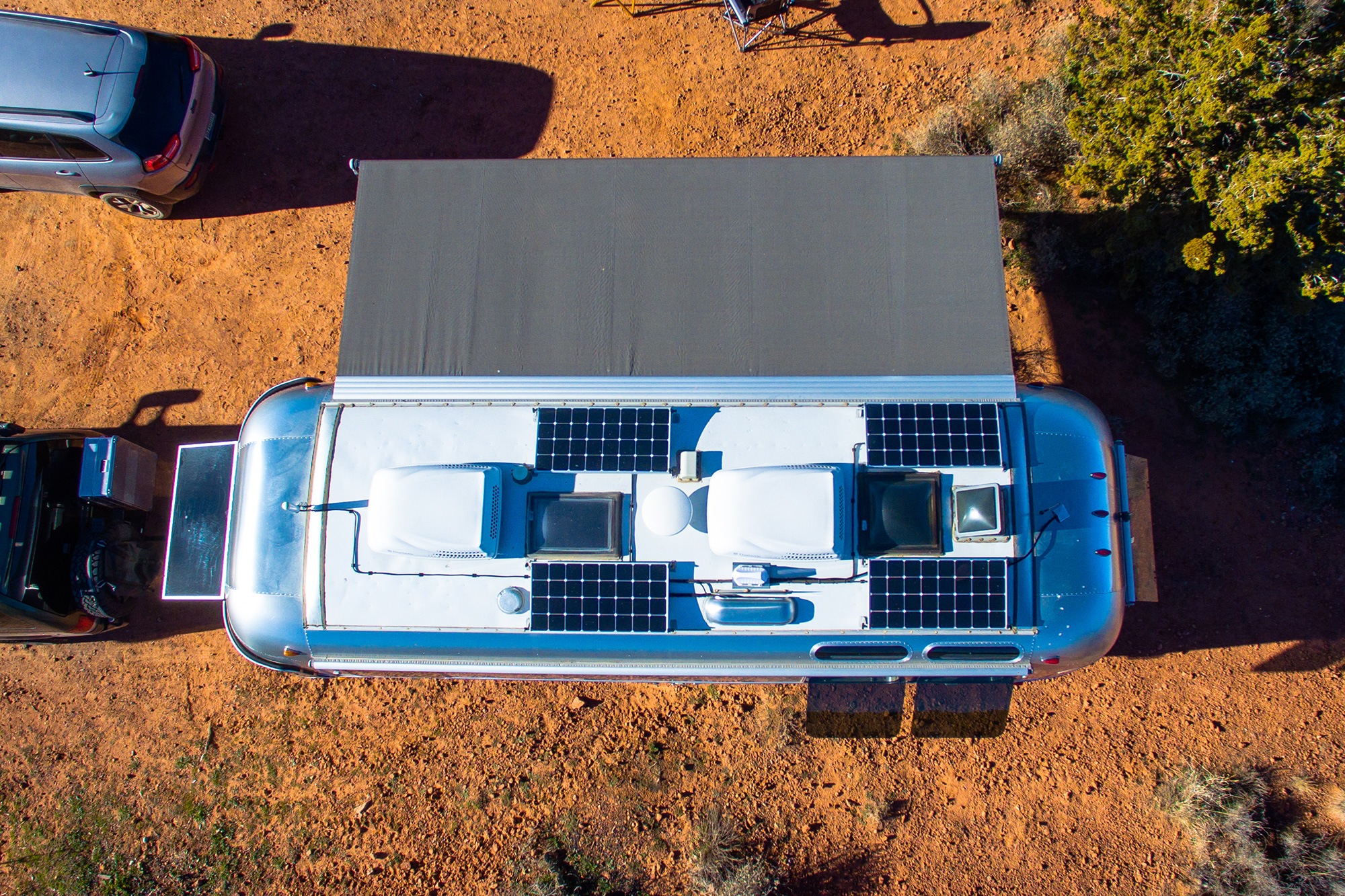 The premium Victron solar controller features MPPT (Maximum Power Point Tracking) which optimizes solar energy collection by actively tracking voltage and output of the solar panels.
The controller technology even works well in cloudy or shaded conditions by intelligently optimizing the harvest (up to 30% compared to PWM controllers) of solar energy from the roof-mounted or external solar panels to ensure that no energy is wasted and that your batteries can get to a full charge as quickly as possible. With extensive electronic protection to sense and prevent overheating, automatic state detection, and outstanding conversion efficiency, the Victron solar controller is a power system upgrade that will give you confidence on your next boondocking adventure. And because our mission was to provide power system flexibility, the Victron solar controller is prepared to handle all major battery types.
Battle Born Batteries: Deep Cycle Lithium-Ion Technology
If you're looking to upgrade your batteries for increased power use and storage, look no further than lithium batteries. With safe, powerful, and rapid charging capabilities, our optional dealer-installed LiFePO4 (lithium iron phosphate) batteries are 100 amp hours, lightweight, and are easy to install because they fit in all relevant battery boxes.
100Ah LiFePO4 Lithium Batteries feature: 
Powerful and Rapid Charging
The average charge rate is up to 5 times faster than lead acid batteries because of their lower internal resistance. 
Durability and Longevity
With 3,000 to 5,000 life cycles and high temperature stability, these batteries will stand the test of time (10x longer than lead-acid).
Depth of Discharge and Performance
LiFePO4 batteries have 2 to 3 times more usable power (energy density) and have a 100% depth of discharge, meaning that they can be depleted to 0% and then charged back to 100% (when compared to AGM and lead-acid which are recommended to charge when they reach 50%). Lithium batteries also provide a higher voltage output at the terminals which remains flat, increasing overall efficiency and performance.
Internal Heating Features and Cold Weather Performance
Sealed inside each battery is an internal heating element for cold weather charging. Lithium batteries are not safe to charge if the temperature is too low. The heating element will automatically activate if the temperature drops below 25 degrees Fahrenheit (Please ask your dealer for additional installation details and requirements).
BMS System
A BMS is crucial in ensuring safe operation of any lithium battery. The BMS monitors cell voltage, currents and temperatures to make sure they are operating in a safe range. The BMS is sealed internally and will shut the battery down should any fault condition occur. The battery will restart once the fault condition is cleared.
Whether you're looking to truly embark on a boondocking journey or just want to expand your onboard battery capacity, lithium batteries are a great solution for high performing, long lasting power.
Customer Choice of Batteries
As of model year 2023 (July 2022), customers can choose their own batteries at the dealership upon delivery (with the exception of Classic and Pottery Barn Special Edition). This update provides flexibility which enables each Airstreamer to choose the best battery chemistry for their specific need. Planning to stay at campgrounds that offer shore power? Lead acid or AGM batteries will be perfect. Looking to venture away from the grid and need more battery capacity? High-performance deep cycle lithium-ion batteries are your go-to and we recommend using Battle Born Batteries with your Airstream.
With this update, we've upgraded to a multi-stage auto-detecting power converter, making it seamless to drop-in different batteries (by chemistry) and doesn't require any physical changes for the power system to adjust.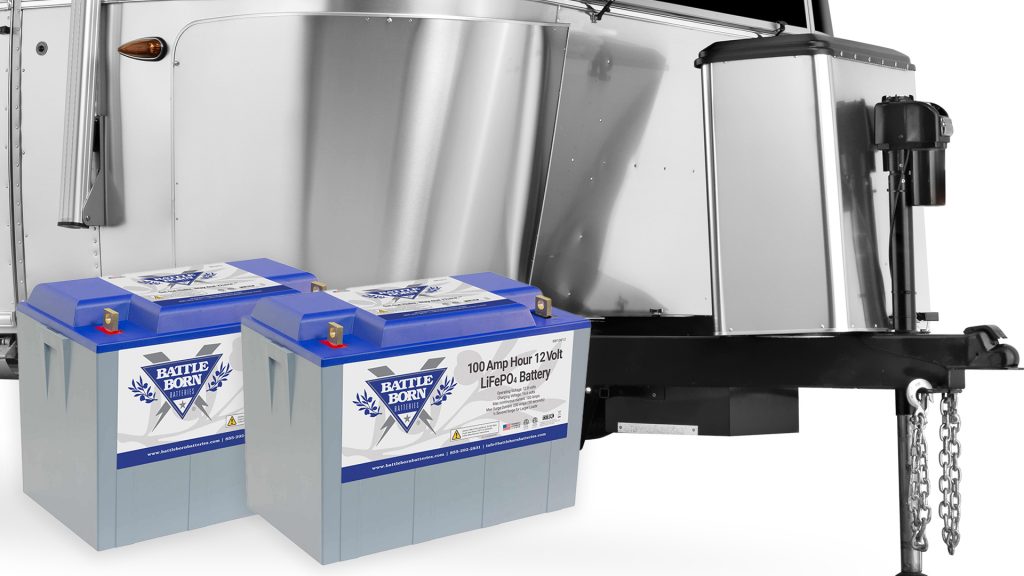 Today, when an Airstream customer picks up their new travel trailer, they have flexible options for their batteries and can choose the power needs that fit their lifestyle. Plus, the warranty will start at the time of purchase instead of when the trailer leaves the factory in Ohio.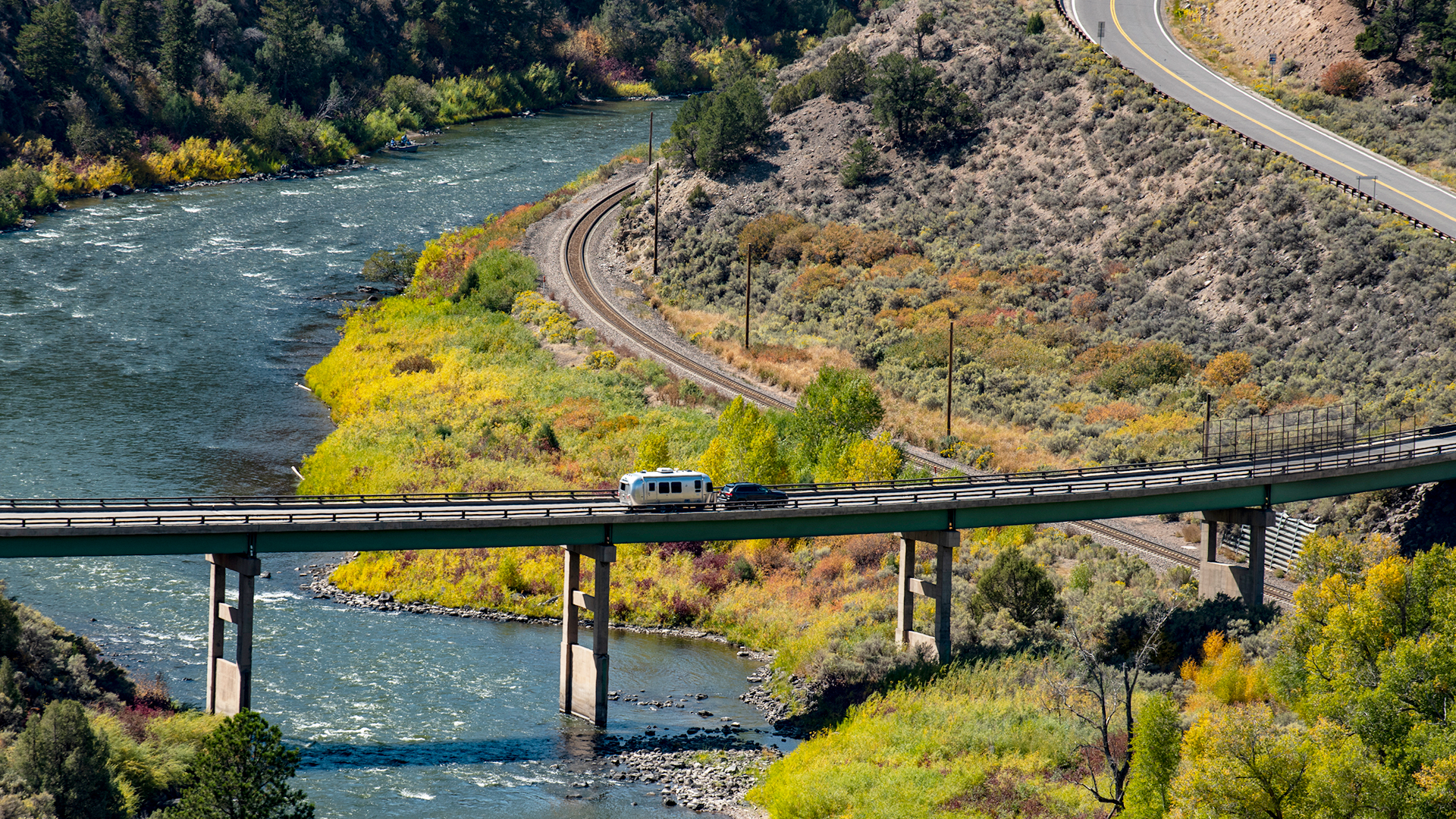 If you're interested in upgrading your travel trailer battery configuration, please contact your authorized Airstream dealership to schedule a consultation and service visit.