2021 marks an important milestone in Airstream history  – our 90th anniversary. Since the 1930s, Airstreams have become an American icon. The past nine decades have been full of challenges and adventures both daunting and rewarding.
Airstream navigated monumental events in American history including the Great Depression, World War II, and the gas crisis of the 1970s. And as a company, Airstream made its own history. From presidential recognition to space exploration and caravans charting the untraveled corners of the earth, Airstream's 90-year history represents an impressive legacy.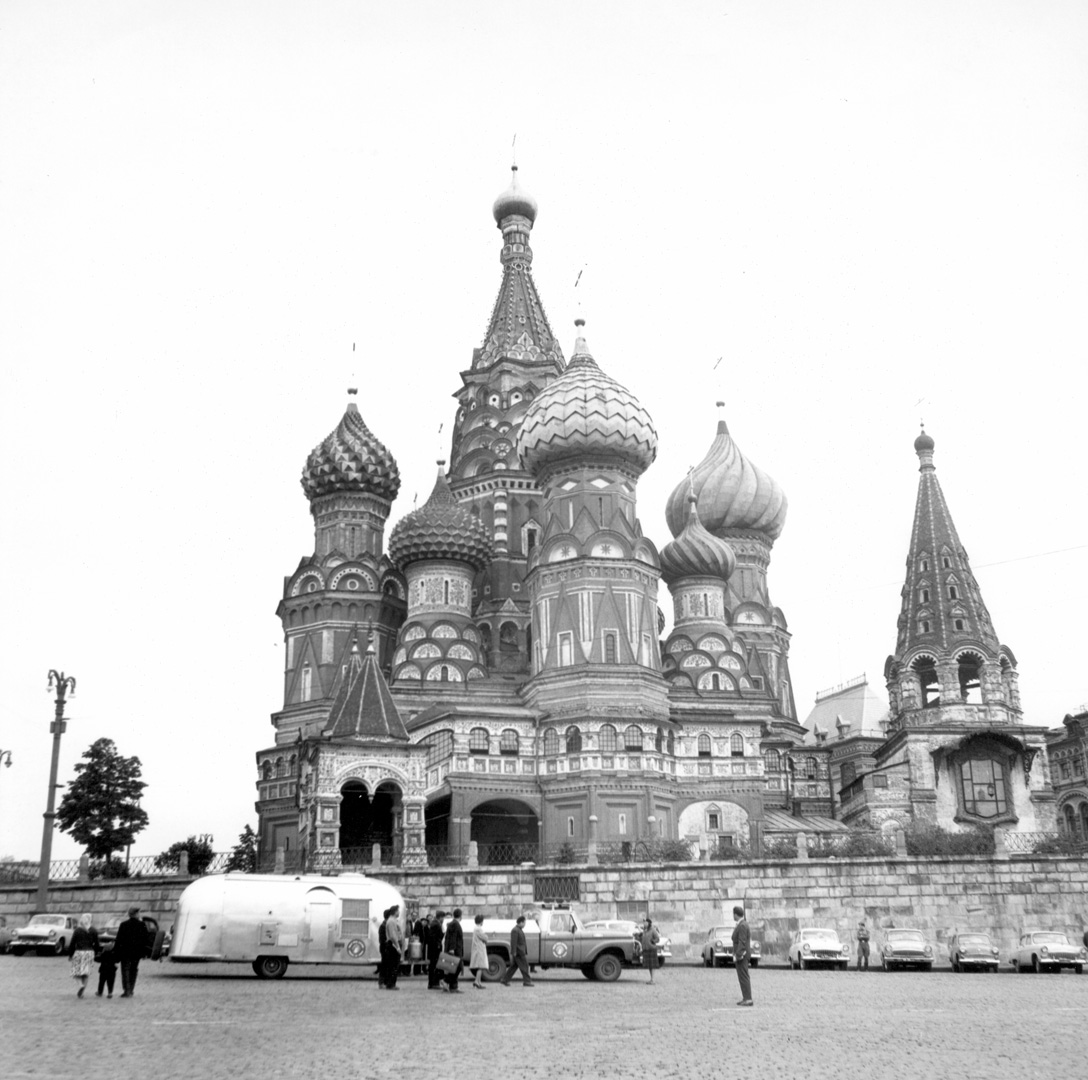 The Dawn of a New Era
Today, Airstream continues its 90-year story of innovation, craftsmanship, and quality. Over the years, Airstreams have been handed down from generation to generation – and they look just as good in their 50th year as they did in their first. That's the quality standard we continue to hold ourselves to — from product development to sales and service.
Our new 750,000-square foot travel trailer production facility at Airstream headquarters in Jackson Center, Ohio, is a monumental step forward in our continuing commitment to quality improvements over the next 90 years.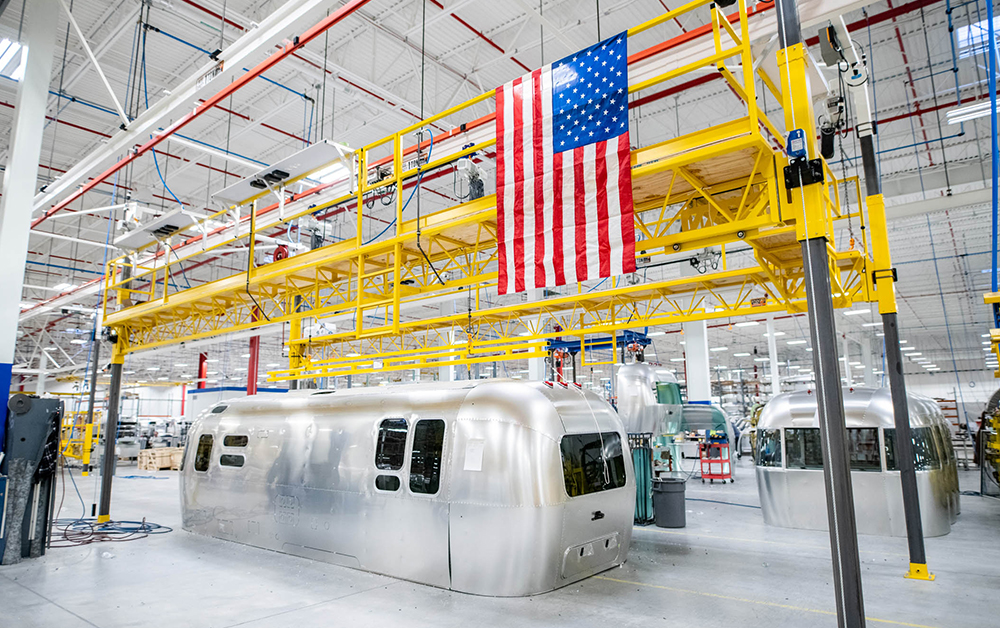 Let's not make changes, let's make only improvements.

- Wally Byam
"We didn't build this new facility to completely reinvent how we build Airstreams," said Airstream President and CEO Bob Wheeler. "They are still built by hand. But the environment in which we build them can be better: it can be better lit, it can be more efficient, it can be built to promote better product quality. That's really what this new facility is about."
With a brand new travel trailer facility and a new home for touring coach production, Airstream is well-positioned for the next 90 years.
A Tradition of Innovation
In fact, the newest travel trailer lineup includes several innovative features and quality upgrades that would make Wally proud. From seamless composite flooring, to battery and solar updates, and increased availability of the rear hatch feature, Airstream's latest upgrades reflect a long-standing tradition of innovation.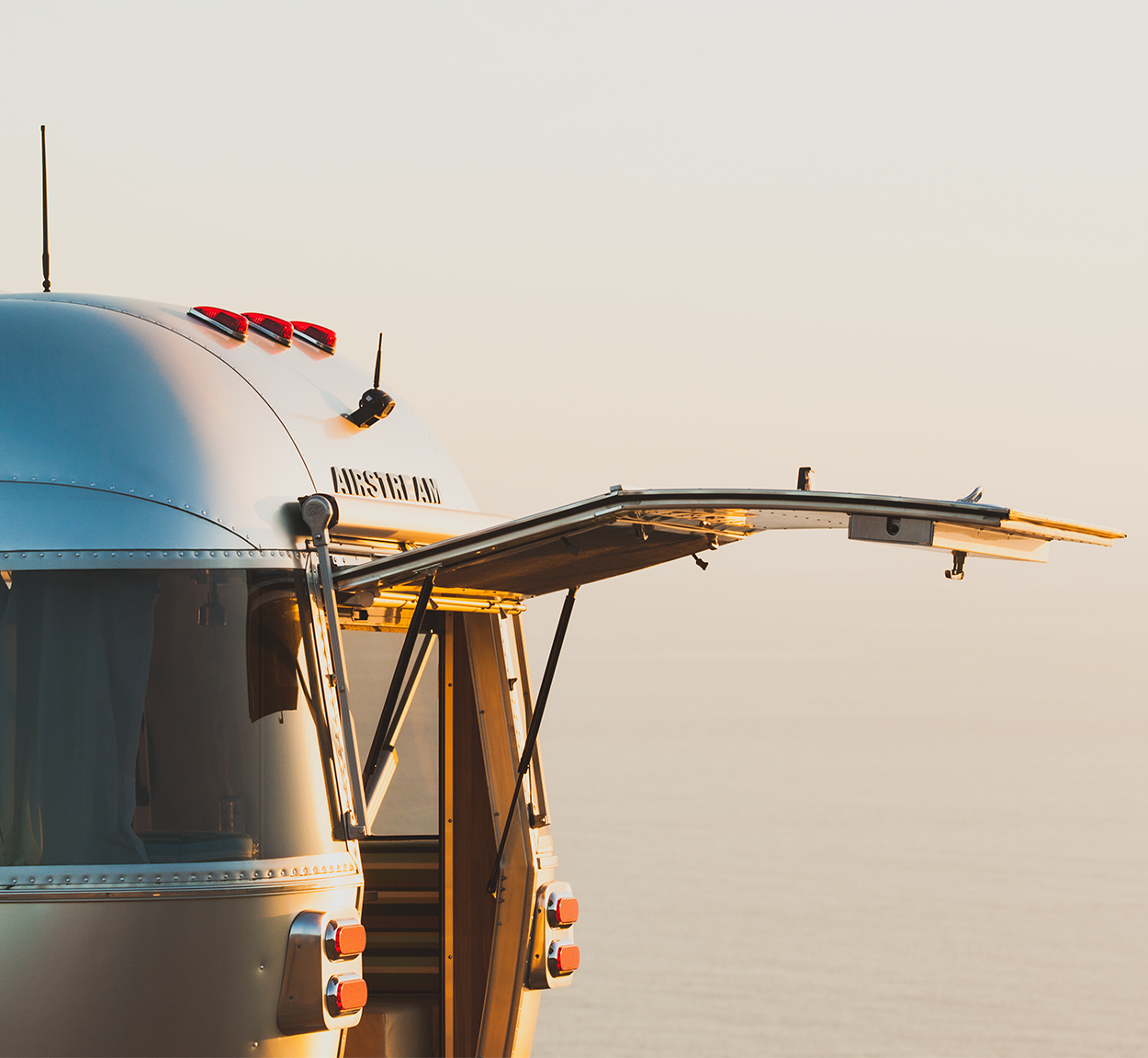 "Our mission and our purpose hasn't changed for the first 90 years of the company. It won't change for the next 100 years," said McKay Featherstone, Airstream's Vice President of Product Development and Engineering. "It's about giving freedom to our customers. It's about helping them create memories that will last a lifetime. And it truly is about creating a special way of life. And as we look to the future, we see technologies and innovations to just make it easier to live that way of life that we promise to our customers."
Celebrating 90 Years
This commitment to quality and innovation wouldn't be possible without the generations of hard-working women and men who have built dreams come true in Jackson Center, Ohio. To honor this legacy, all traditional travel trailer units that are manufactured within the calendar year of 2021 (January 1, 2021 to December 31, 2021) will feature a commemorative 90th anniversary badge. This badge, located on the interior of the unit's main door, celebrates the hard work and care that our passionate team of craftspeople puts into every Airstream that rolls off the line.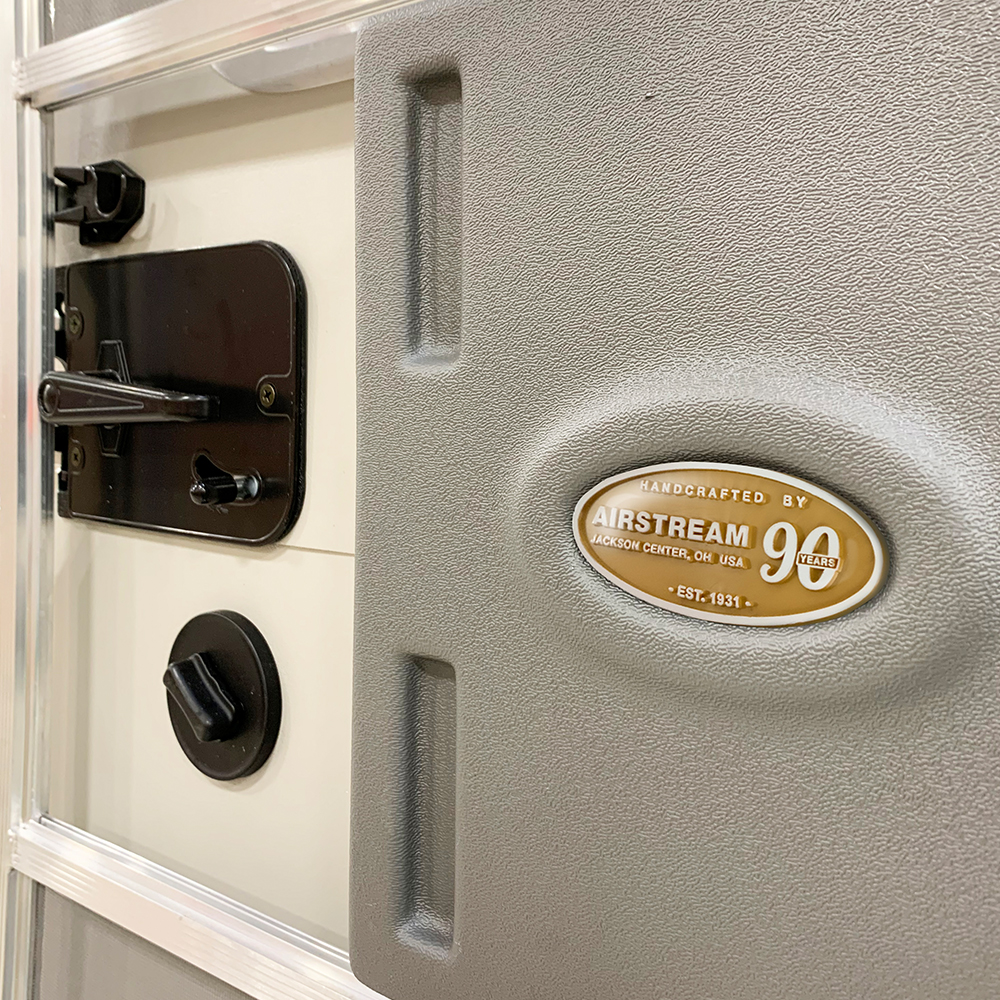 "Airstream associates take great pride in working for a company that has been in business for 90 years," said Justin Humphreys, Airstream's Vice President of Sales. "Not only is it a testament to all of the men and women who worked here before us, but it sets a high standard for us to meet as we keep evolving."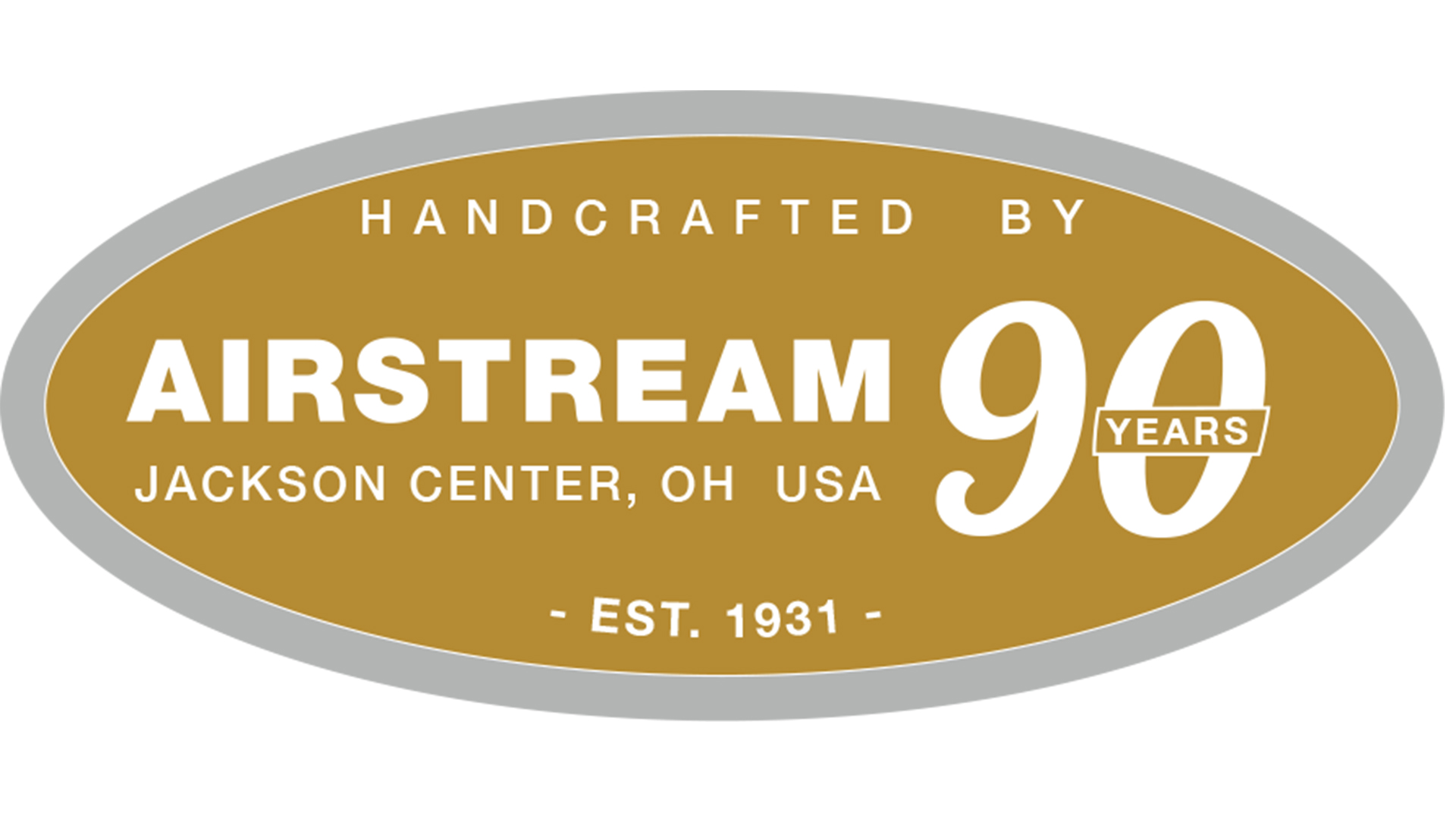 The Road Ahead
Looking ahead, Airstream is also making significant investments to improve the customer experience. This includes the Five Rivet dealer standards program that is driven entirely by customer satisfaction scores, investments in digital tools to provide great service after the sale, and the addition of many new Airstream exclusive dealers who sell and service nothing other than Airstreams. "We understand the need to be better tomorrow than we were today, every day," said Humphreys.
For Airstream, 2021 kicks off a year-long celebration of the work and adventures of those that came before us, and an exciting look at the road ahead.
"There's so much opportunity for this company," said Wheeler. "We have the opportunity to inspire people to travel and get out of their comfort zones and have new adventures and meet new people. We honor our past, but we're not constrained by it. It's kind of in with the old and in with the new as we look forward to the next 90 years."
Here's to a year of celebration. And here's to another 90 years of innovation for the w
orld's first and most traveled trailer.