For years, Basecamp has been one of Airstream's best-selling travel trailers. Versatile, compact, and easy to tow behind a wide variety of cars, trucks, and SUVs, Basecamp is the perfect recreational vehicle for exploring off the beaten path.
Released in the summer of 2022, the REI Co-op Special Edition Basecamp Travel Trailer brought together two iconic outdoor brands in a Basecamp that rethinks what's possible in RV travel. Most importantly – and as Gear Patrol noted in their review – the REI Co-op Special Edition incorporates numerous features aimed at sustainable manufacturing and travel. Likewise, the water conservation features in this Basecamp's water heater will please boondockers as much as those wanting to protect and preserve our planet's natural beauty. And the expanded solar options let owners harvest the free and abundant power of the sun to fuel their adventures. Taken together, these sustainable features in the REI Co-op Special Edition make it a modern and functional spin on an already exceptional travel trailer.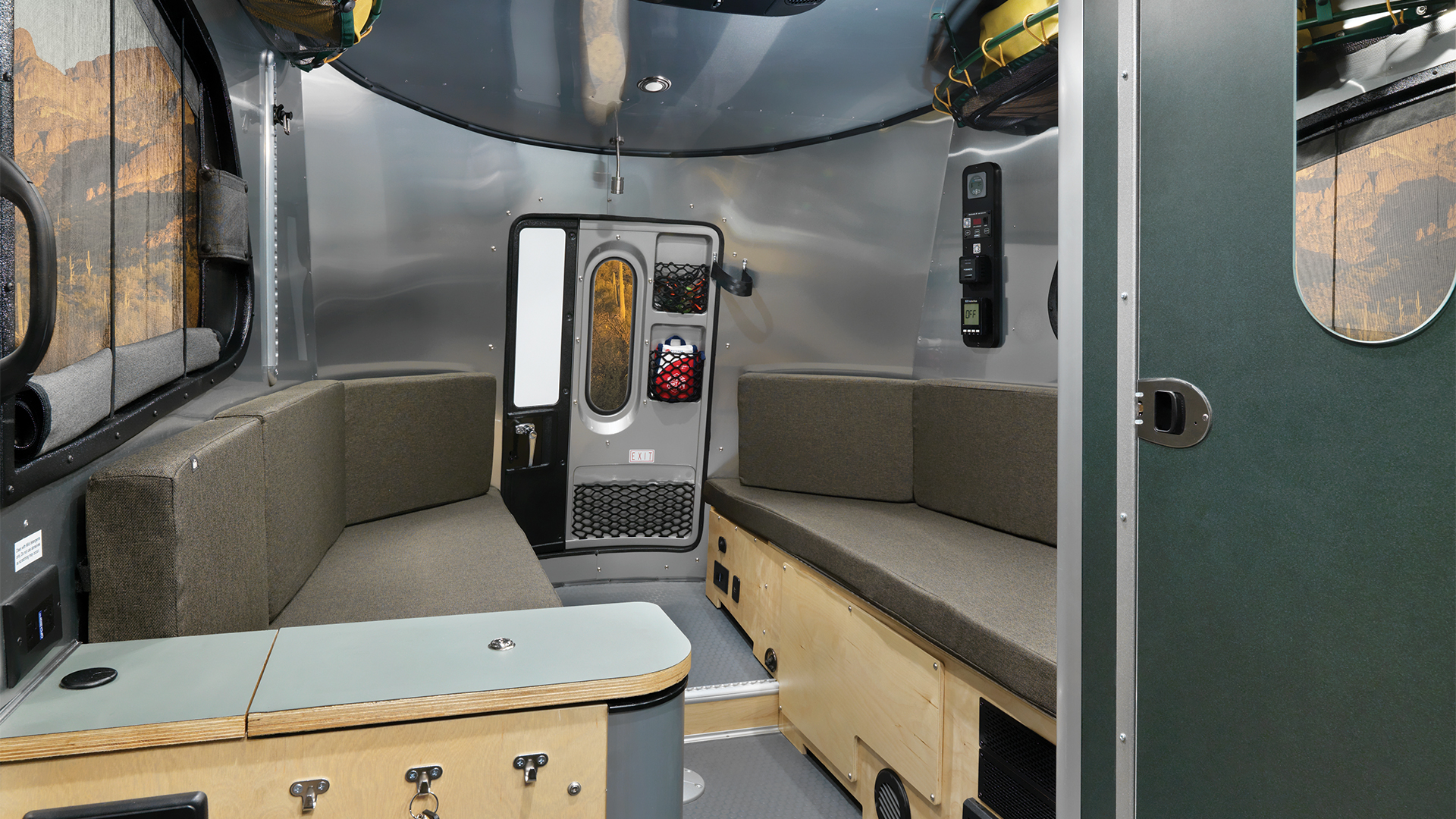 The folks at Gear Patrol agreed, honoring the REI Co-op Special Edition Basecamp with a coveted spot on their annual GP 100 list – a rundown of Gear Patrol editors' 100 favorite products they reviewed over the course of the year.
"Two of Our Favorite Brands"
Alongside some of our favorite brands like Harley-Davidson, Pottery Barn, Solo Stove, and Herman Miller, Gear Patrol selected Airstream's new special edition for its innovative features, sustainable materials, and creative design.
"To retreat into nature, you must do your part in destroying it by burning fuel to get out there and burning even more fuel to operate your campsite," Gear Patrol editors wrote in their rundown. "But two of our favorite brands, Airstream and REI, pointed the way forward by collaborating on the Airstream REI Co-op Special Edition Basecamp Travel Trailer."
The editors called out several notable features in the new travel trailer, including the sustainably sourced materials used throughout the interior, and the fabrics and laminates that are manufactured using post-consumer recyclable materials. The Knoll stain-resistant fabric used on the bench seating and bed cushions features 50% post-consumer recycled content, while the tinted Paper Terrazzo interior laminate used on two bath walls is 30% recycled content. In the galley, the cutting board sink cover is made from recycled paper and the cabinetry is crafted from sustainably grown wood.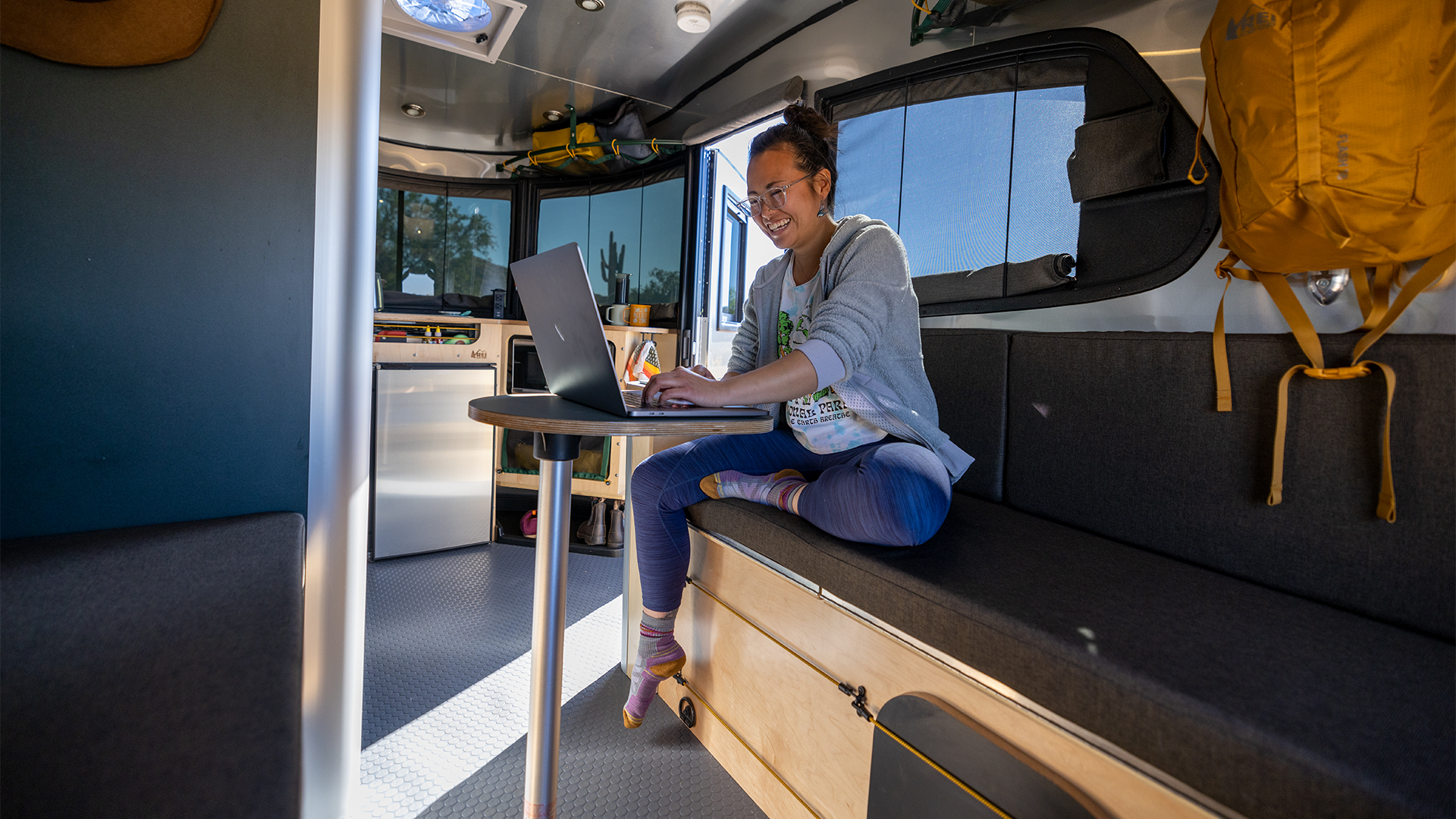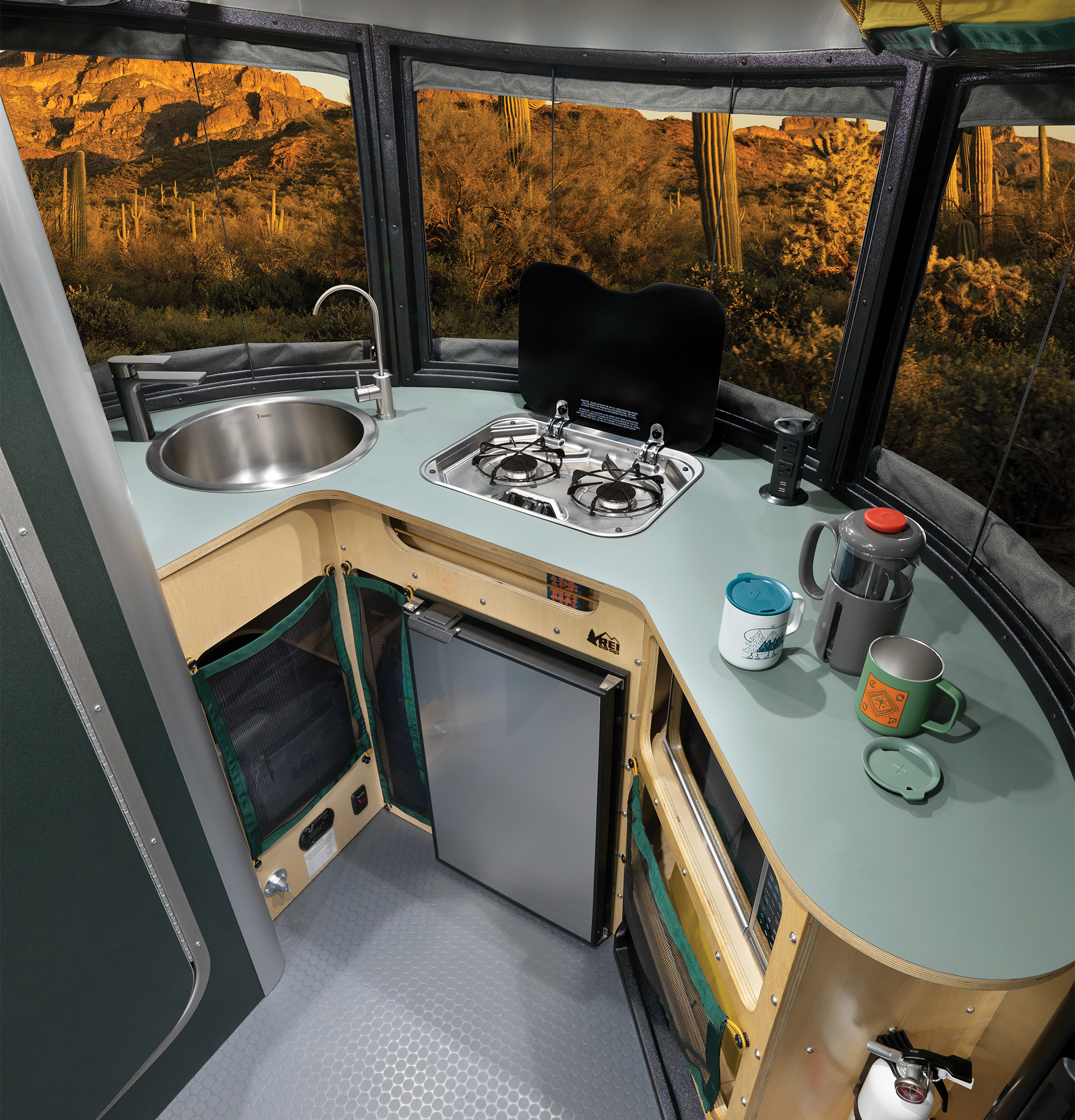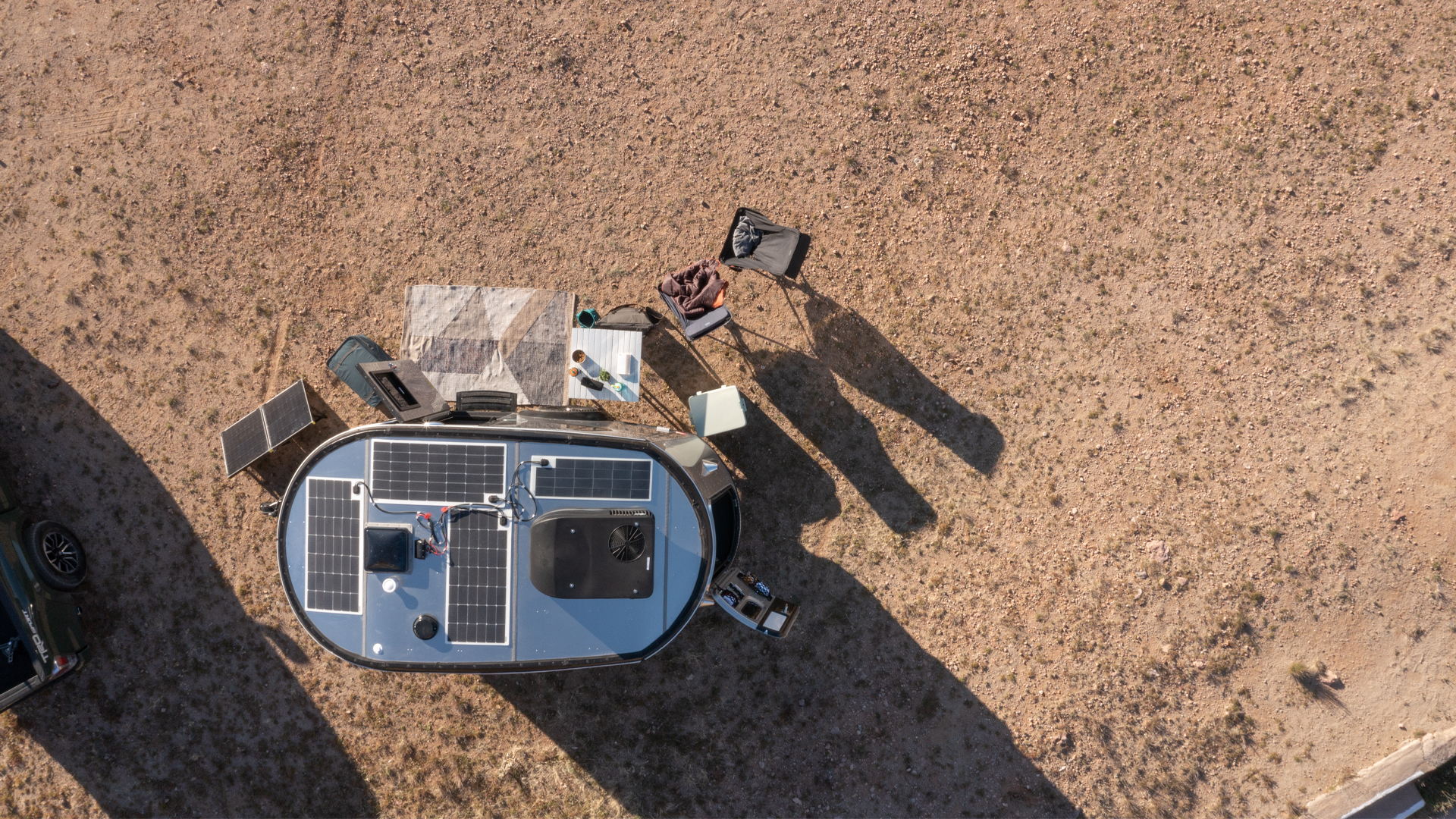 Gear Patrol editors also called out the upgraded solar option that includes 360 watts of flexible, rooftop-mounted solar panels as well as the recirculating water heater and UV LED water filtration system that are both unique to the REI Co-op Special Edition Basecamp.
While noting that there is still a long road ahead and plenty of room for conservation-minded innovation in the RV industry, they concluded that this new travel trailer is "a more improved and sustainable camping trailer that's on the road now."
Learn more about the features, amenities, and built-in adventure in the new REI Co-op Special Edition Basecamp Travel Trailer.
Want to see the REI Co-op Special Edition Basecamp's sustainable features for yourself? Find your nearest Airstream dealer and schedule a visit today.