Every month, we publish stories to our blog at airstream.com featuring in-depth product knowledge, stories about the magic of Airstream travel, and deep dives into the history of this iconic brand. 2021 was not only our 90th year of business, but a landmark year for launching new and exciting products and features, welcoming new owners to the community, and introducing resources to help you get the most out of your Airstream experience. Come along as we look back on an incredible year!
Welcome to the Fleet: Airstream Pottery Barn Special Edition

Travel Trailer
This year we were excited to add a new Special Edition Travel Trailer to the fleet – and Airstreamers around the world were just as excited to get a glimpse of the gorgeous Pottery Barn Special Edition Travel Trailer. An inspired partnership between iconic brands, the new 28-foot travel trailer features hand-crafted furniture, modern fixtures, and a west coast style that will inspire generations of adventures.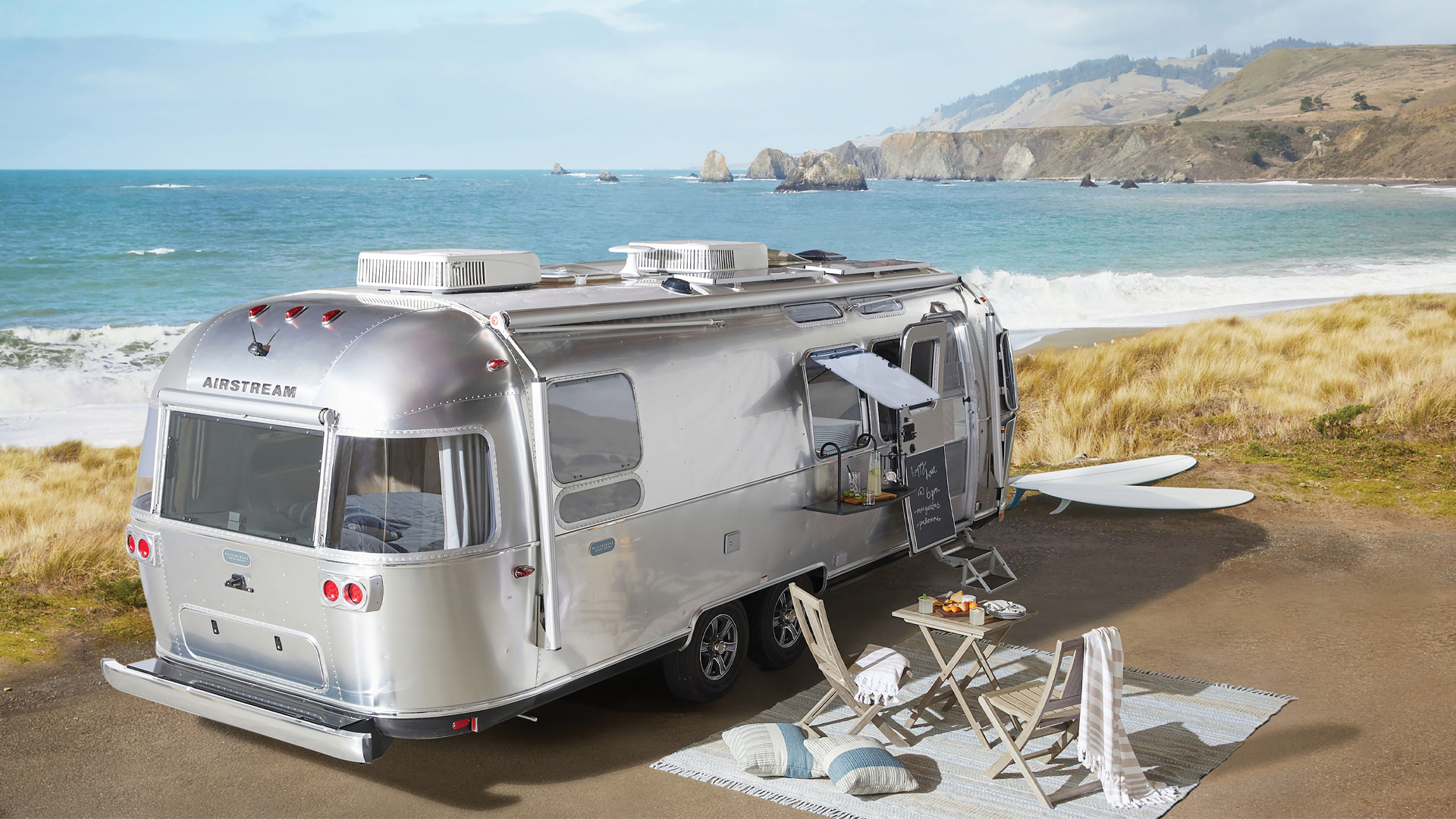 New Features for a New Way of Life
Forget work-from-home: The hottest trend in 2021 was embracing the freedom of a work-from-anywhere lifestyle. With more people taking life on the road, we created new optional features and floor plans that perfectly accommodate this new favorite way of life.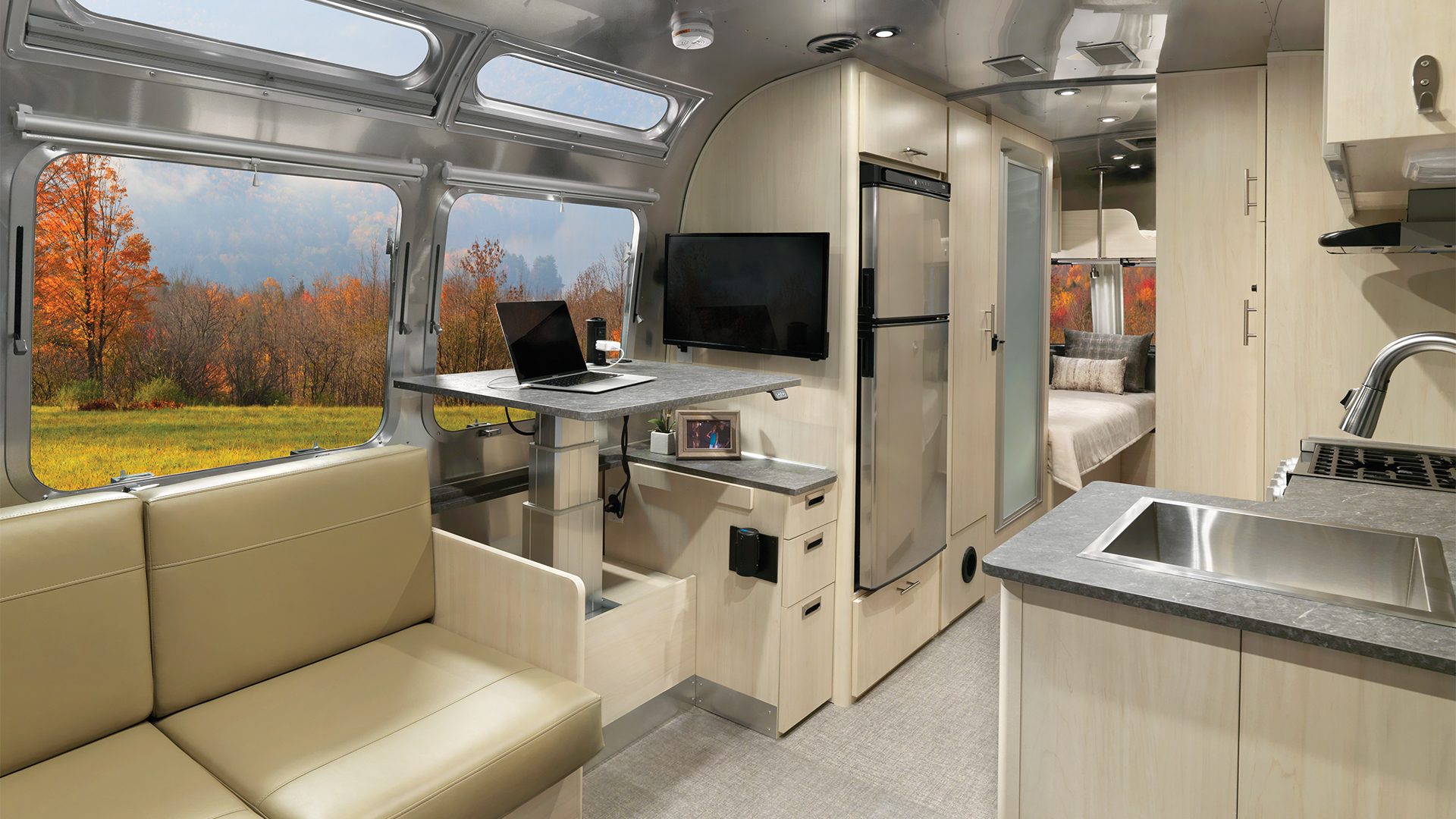 Ask an 
Airstreamer
Our popular webinar series Ask an Airstreamer continued this year with livestream events featuring our ambassadors sharing their experience and expertise. Learn more about winter camping, become an expert in boondocking, explore the various models, and find a new destination – Ask an Airstreamer is a deep well of resources to help you get the most out of your Airstream adventure.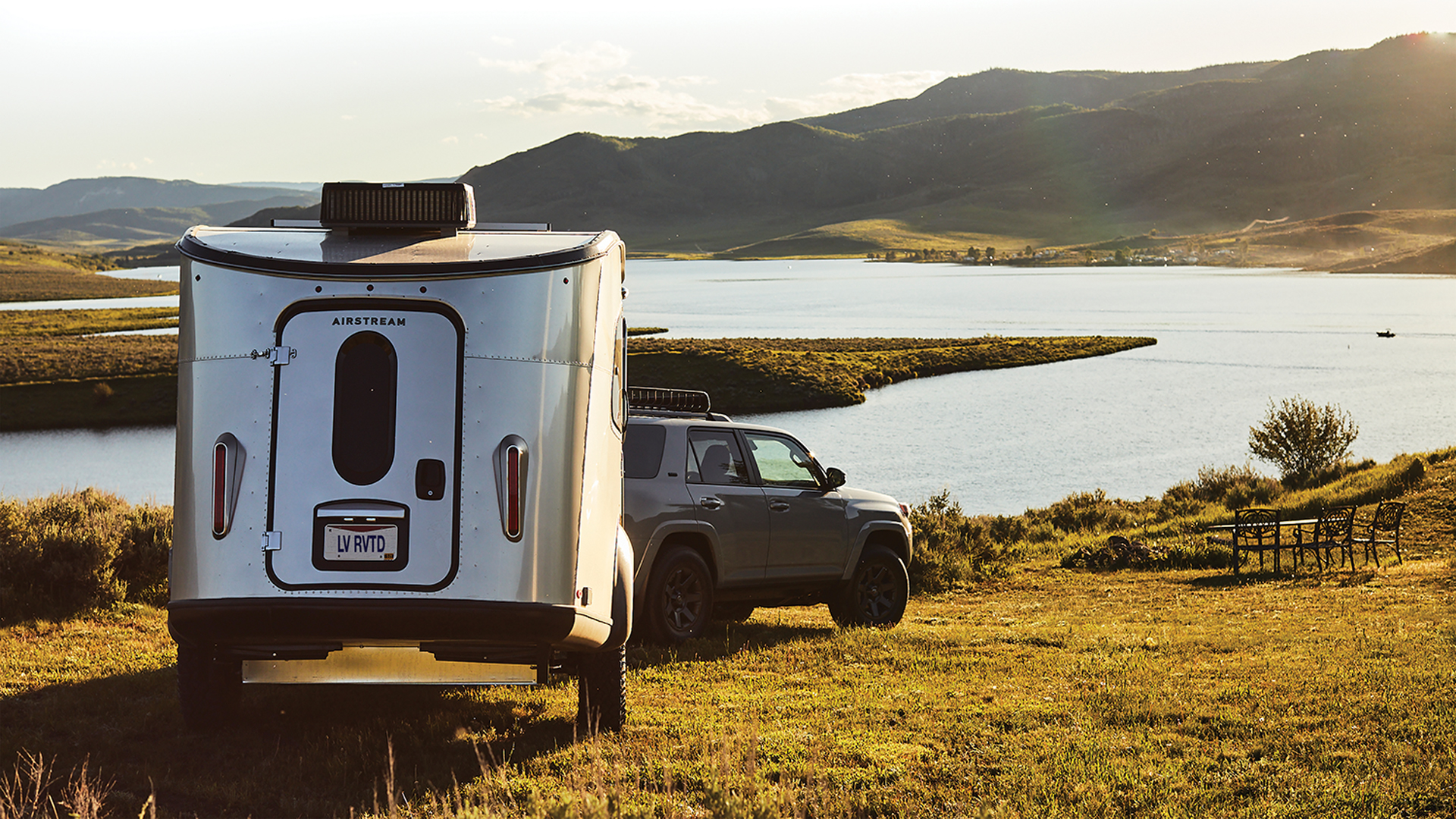 A Historic Year: Airstream Turns 90 Years Old
In 2021, Airstream reached its 90th year of business, and we celebrated throughout the year by exploring many facets of our storied history. From looking back on nine decades of incredible adventures to sitting in a dark theater watching the first documentary feature about the Airstream legacy, 2021 inspired us to look back – and begin dreaming of the next 90 years.
Airstream Support: 
Learn How to Stream & Find Answers
We launched a revamped Airstream Support website in 2021, featuring in-depth articles and hundreds of how-to videos. Browse specific topics and for answers about your particular Airstream model, create customer service tickets, and explore general topics on hitching, towing, power, and more at Airstream Academy.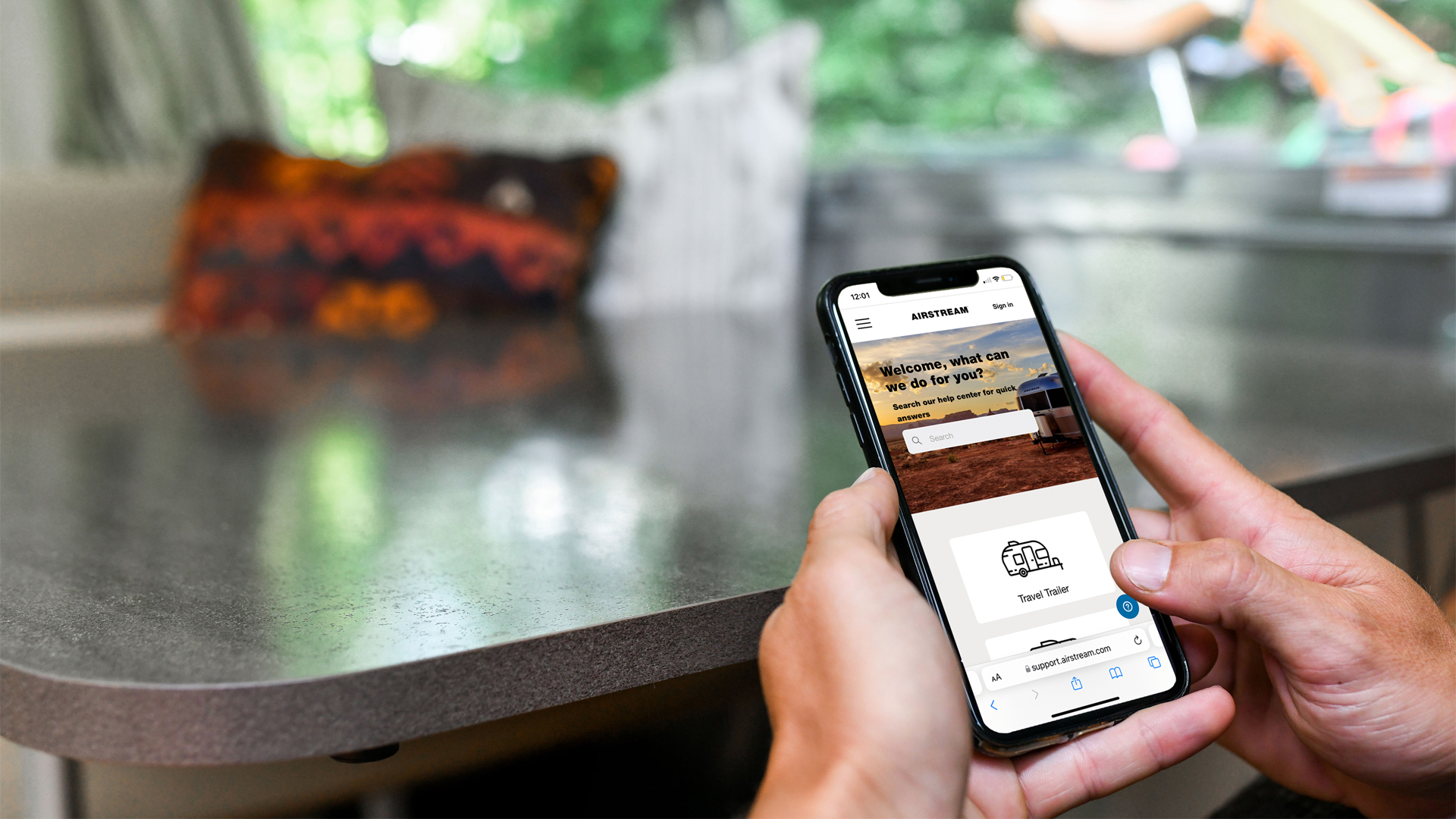 Welcome to the Family: New Airstream Owner Resources
As more people embraced the freedom, joy, and promise of an Airstream adventure in 2021, we set out to provide all the answers new owners need when they hit the road. From guidance picking the perfect tow vehicle to understanding the ins and outs of campgrounds, we have everything you need to get started on the adventure of a lifetime.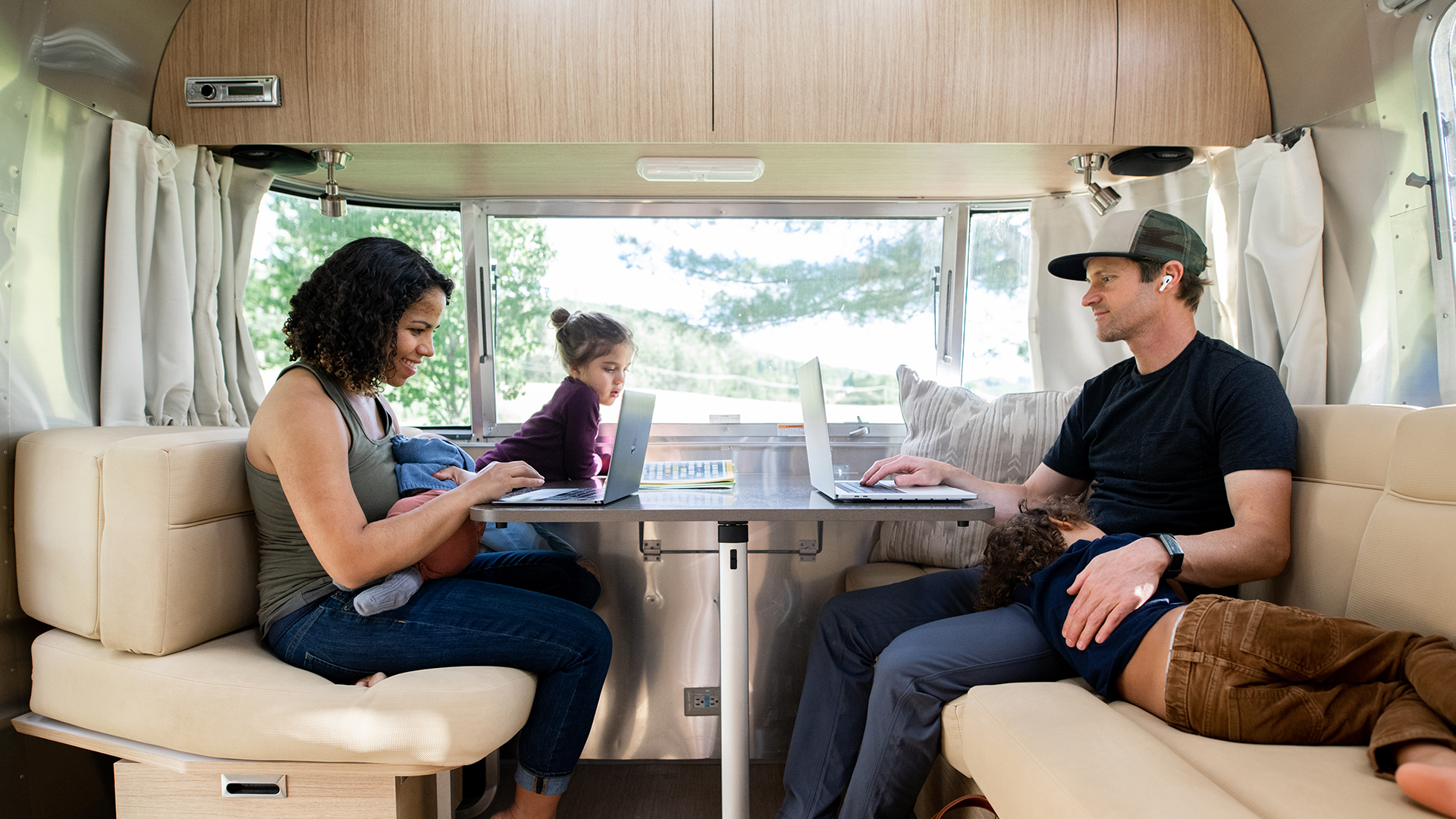 Airstreaming
 Women Hit the Road
We firmly believe that the outdoors should be open to all who want to enjoy the splendor, beauty, and adventure of our natural world. We created Her Way and the Highway for Airstreamers who identify as women – a newsletter series featuring inspiring stories and helpful resources for and by women who Airstream. Read back through past newsletters and sign up for any future installments of Her Way and the Highway.

Environmental 
Stewardship
Hundreds of Airstreamers around the world joined our Caravan to Carbon Neutral this year – a partnership with the National Forest Foundation (NFF) aimed at reducing the environmental impact of Airstream travel. By purchasing tax-deductible carbon reduction kits, Airstreamers everywhere can offset the carbon emissions generated by their travel – and help the NFF beautify our nation's National Forests by planting thousands of trees.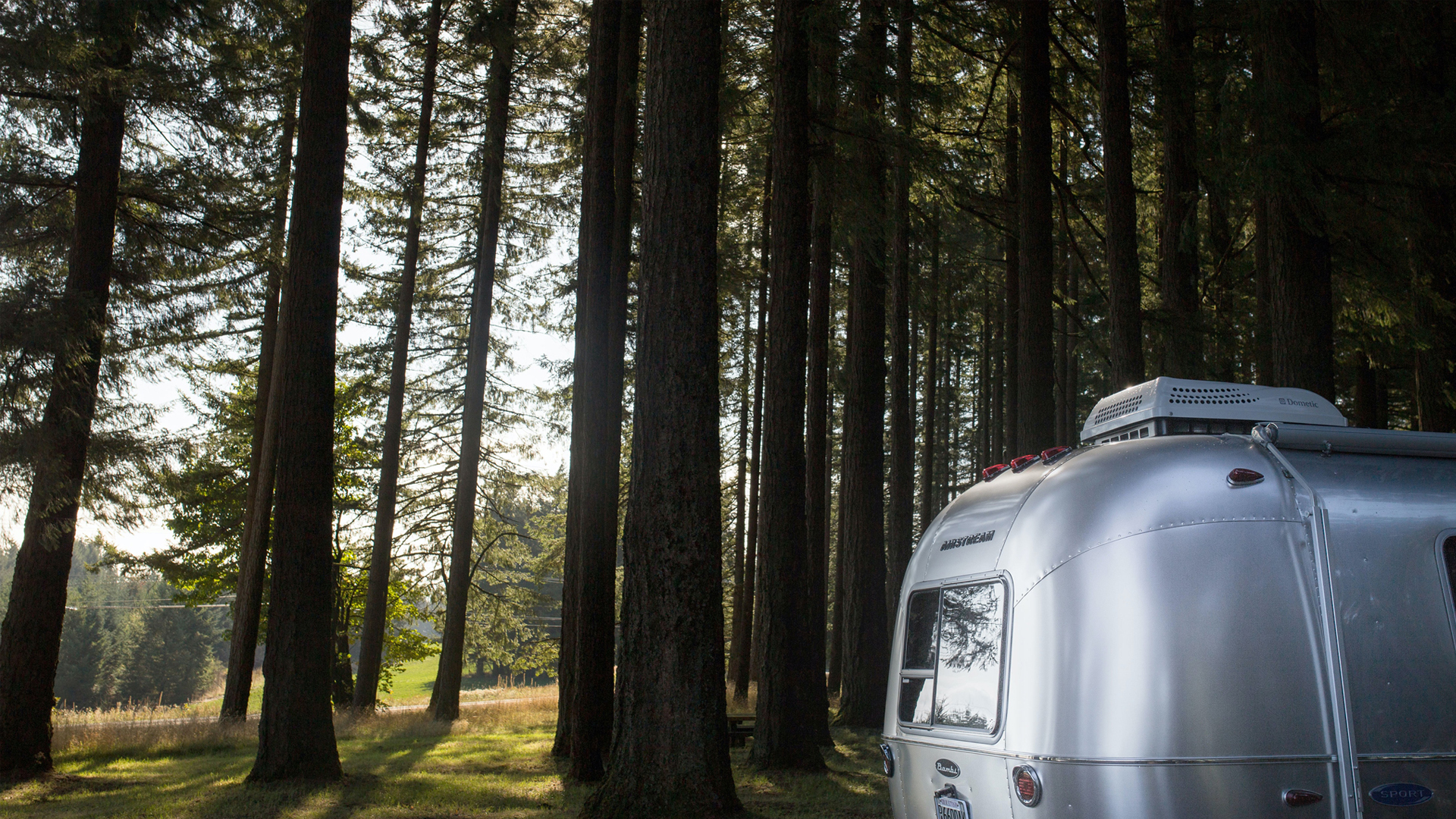 Exploring 
Full
-
Time
 Life
Full-timing in an Airstream travel trailer since 2016, Carmen and Jim Beaubeaux of Living in Beauty are truly living the dream. In a special series for Airstream, From Beauty's Doorstep, their stories of self-sufficiency, adventure, and community come alive – and inspire us all to take our own adventures.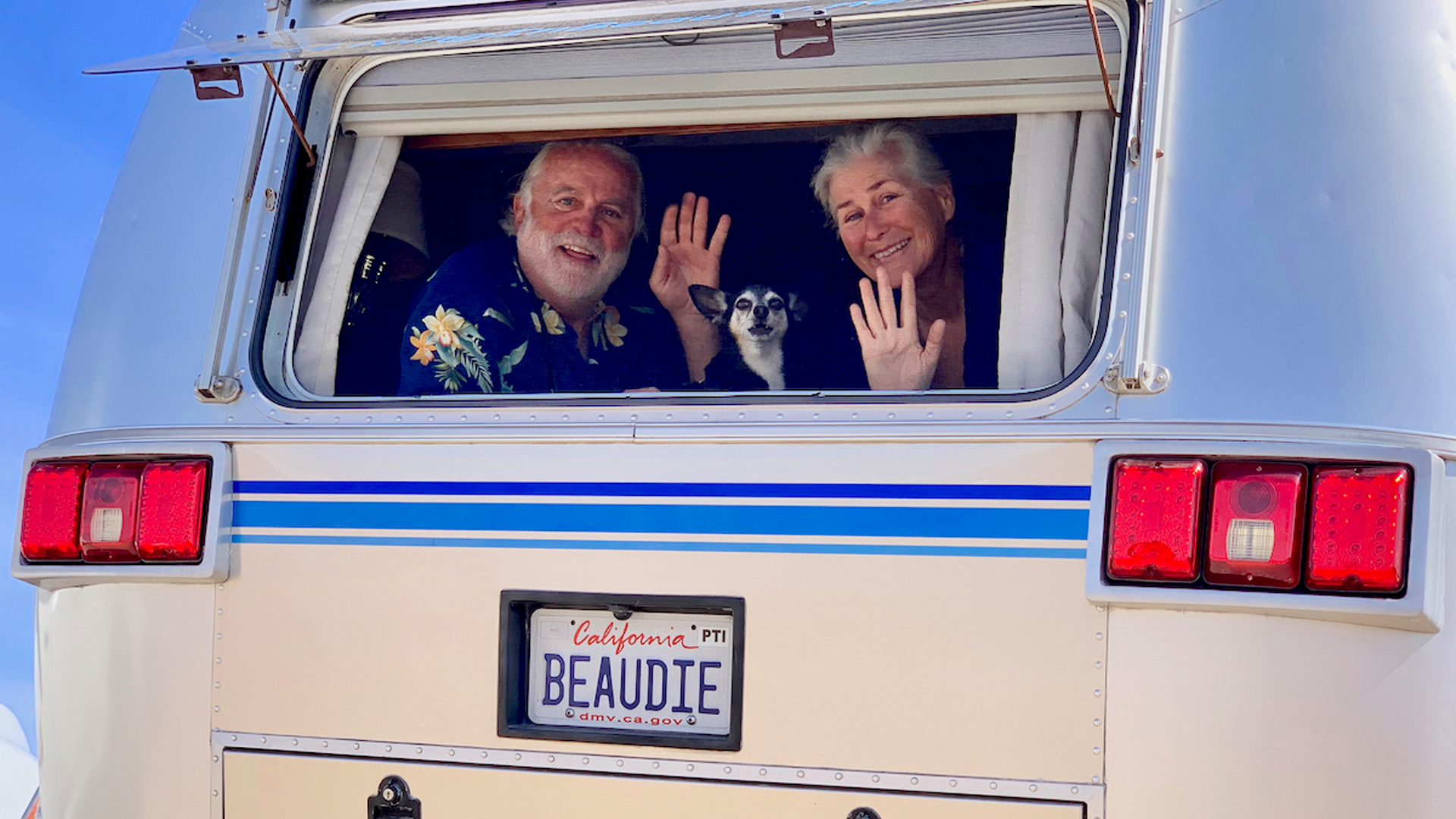 An Adventure-Ready Van Hits the Road
This year we launched the Interstate 24X – a rugged motorized Class B touring coach ready-made for adventures off the beaten path. Featuring Mercedes-Benz® power, handmade craftsmanship, and plenty of gear storage and off-the-grid capability, the Interstate 24X will fuel your adventure dreams off the beaten path.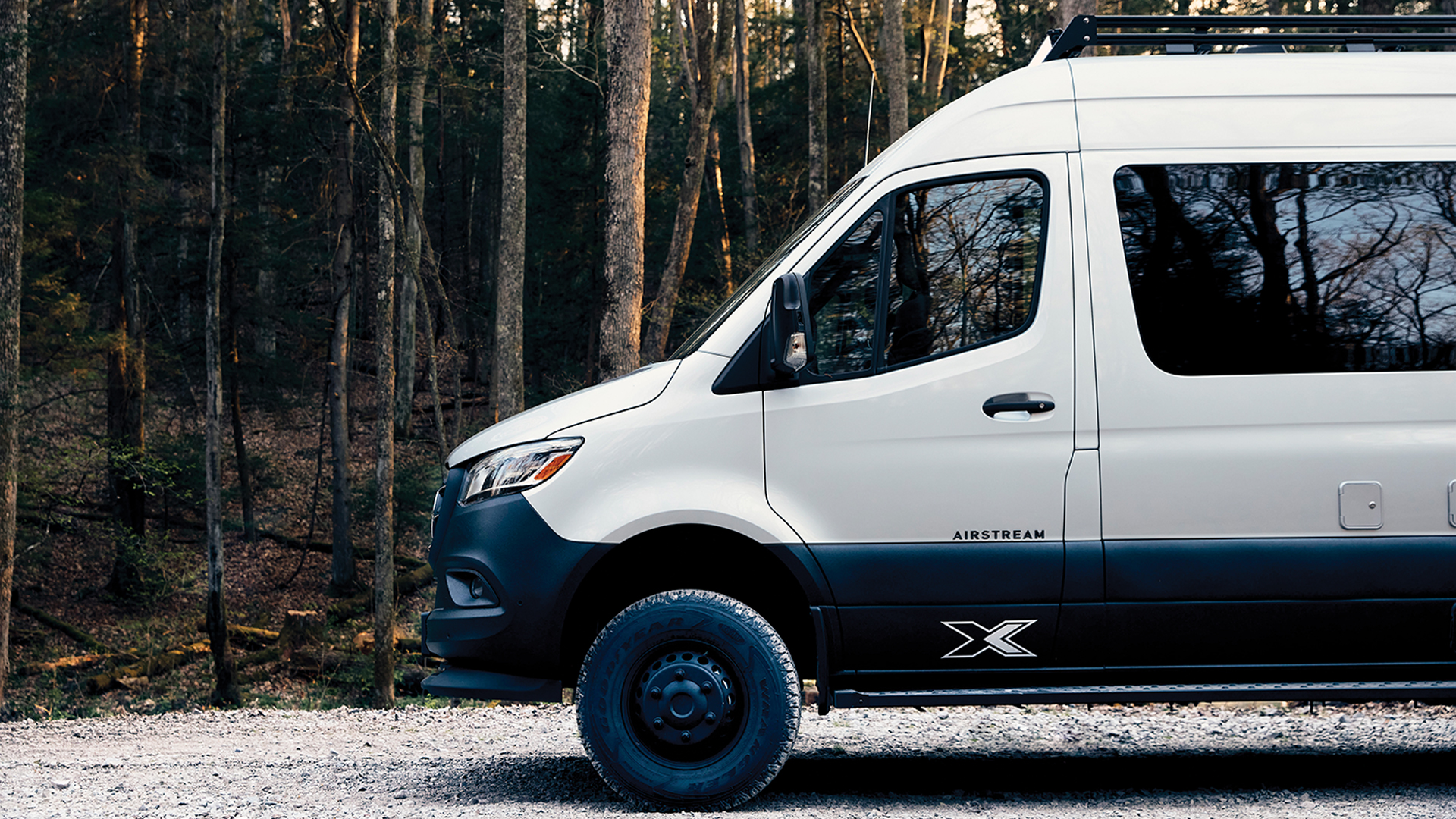 A 
Virtual Tour of Basecamp 20X
Through the magic of modern technology, our new Basecamp 20X Augmented Reality experience allows you set up a virtual version of the new, 20-foot Basecamp on your actual desktop. With your smartphone in hand, rotate and zoom as you virtually explore the exterior features before "stepping inside" to see for yourself why Basecamp 20X is turning heads. It's an experience you won't want to miss!
Don't miss another Airstream story. Sign up now for The Rivet and we'll deliver Airstream magic to your inbox every month.